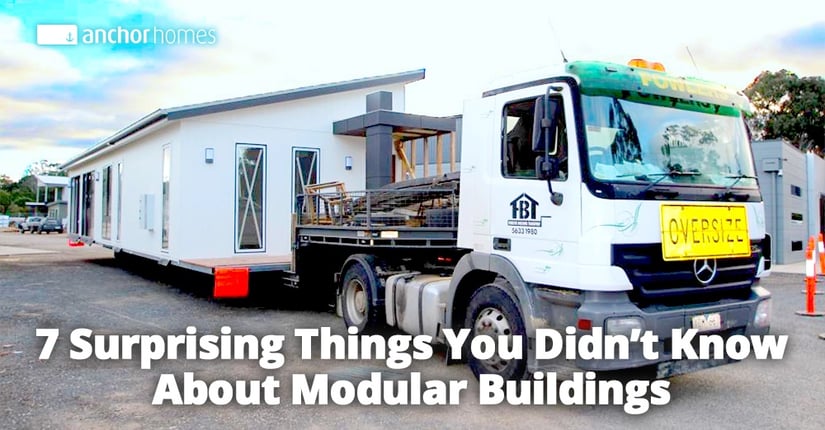 Modular, or prefabricated construction has been around for centuries, and is widely used throughout the world, for both residential and commercial buildings.
Modular buildings come in all shapes and sizes, from the elaborate to the refined. You'll be surprised by both the innovative construction methods, and the amazing end results.
There's more to modular than you think - here we share 7 interesting things you probably didn't know about prefabricated buildings.
Modular Building is Not a New Concept
Since ancient times, prefabricated materials and processes have been used – in fact, the Romans used prefabricated elements to build their forts quickly and efficiently as far back as AD 43 when they conquered Britain. NonsuchHouse is the earliest documented prefab building - it was constructed in the Netherlands, then taken apart and shipped to London where it was completed in 1579. Prefab housing was also sent to British colonies, including Australia, in the early 17th century, and during the gold rush in Victoria in the 1850s, hundreds of prefabricated iron buildings including cottages, theatres and churches, were ordered by catalogue to meet the needs of the booming population. Prefab homes were widely built in Europe in the 1940s and 50s as a solution to housing shortages after World War 2 and due to the growing population of the baby boomers.
Modular Buildings Come in All Shapes and Sizes

Modular construction can create almost any building you can imagine – from a compact home to a multimillion-dollar residence. Prefab methods have been used to build some of the tallest and most famous structures in the world, including a 57-storey skyscraper that was erected in China in just 19 days, and the iconic Eiffel Tower which was built 1889 with prefabricated iron.
When it comes to modular home designs, they can be sleek and modern like the Suburban, and suit city or contemporary beachside living. They can also be more traditional like the Ironbark, with its Gable façade and front verandah, looking right at home on country acreage.
Modular Homes Can Go (Almost) Anywhere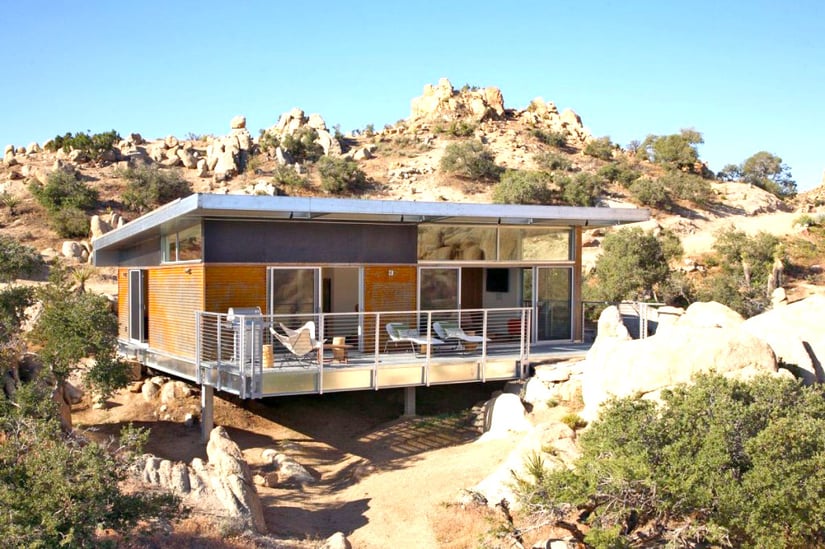 If you're building on a hard to access block or in a remote location, modular homes are a great solution. The modular process means site access is kept to a minimum, which is handy when you're building on a difficult site. And if you're building in a remote location where local tradesmen aren't available, you'll save money on the accommodation costs of your construction team, as they'll only spend a fraction of the time on-site to prepare and install.
Modular building methods are suited to locations from suburban lots to country blocks. They are a popular choice for coastal holiday homes, and you can even find them in the desert. Modular buildings are found in big cities too, including multi-storey apartments in Melbourne.
Modular Homes Minimise Your Environmental Footprint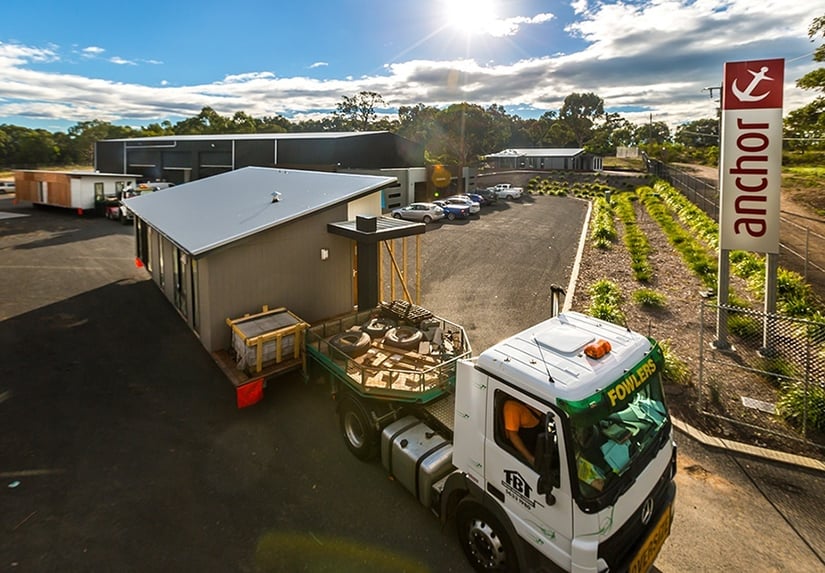 Modular homes are first built off-site, and then transported and installed - which means the on-site team only need access to your land for the last few weeks, resulting in significantly less site disruption. And because builders are only on-site for a short period of time, there is much less noise pollution than a traditionally constructed home, which is bound to please the neighbours!
Waste is also minimised, as modular home construction takes place in a purpose-built facility, and any off-cuts and excess materials are kept for future builds – unlike conventional construction sites where excess materials are usually disposed of because it's too much hassle and added expense to store them or relocate to another project.
Modular Homes Are Popular Around the World
In Australia, the modular market is steadily building, with a growing number of people taking advantage of the affordability, adaptability, speed and convenience of prefab homes. Elsewhere in the world, modular homes make up a large percentage of the new home market. Sweden leads the way with 84% of detached houses using prefabricated elements, while the Netherlands and Switzerland also have big modular housing numbers.
In Japan, the high population density and need for compact housing means modular homes are an ideal solution. This demand has resulted in a number of assembly line housing factories that are constructing new modular homes at an impressive rate.
Modular Design Possibilities are Endless
There may be a lingering misconception that modular homes are boxy and boring – but this is definitely not the case. Throughout history there have been times when modular homes were constructed to meet an urgent need, and were built quickly and cheaply. These homes were not memorable for their design, they were built purely for efficiency, and for this purpose, they did their job well.
These days however, modular home design has come a long way. You'll find modular homes are still efficient and affordable to build, but they're also beautifully designed, with options available for everyone. Plus, you can add a unique touch by customising the design to meet your own needs. Just about anything is possible when it comes to modular home design – you can pick the perfect layout, choose between many different façades, and include a huge variety of optional extras, from sustainability upgrades to garages and elaborate entertainment areas.
Modular Homes Are Built Strong
The controlled nature of the off-site factory build process allows for the highest quality control on the construction of modular homes. This results in strong homes that are built to last, and can be transported long distances by truck without any issues. In Japan you can even purchase earthquake-resistant modular homes made out of styrofoam!
No Longer a Well-Kept Secret
For many people, a lot of the benefits of modular buildings are as yet undiscovered – but with the rise in popularity, both in Australia and around the world, it won't remain a well-kept secret for long. Over time, modular buildings have met the needs of people in many different shapes and forms, proving their versatility, adaptability and durability time and time again.
As they continue to evolve, modular homes look set to play a much bigger role in the future of the Australian housing industry. Their efficient and streamlined building process, affordability and suitability to a wide range of locations are all highly desirable features – but most importantly, they make a truly beautiful home.
Over to You
Do you know any interesting modular building facts? Share them in the comments section below!

Posted by:
Laurie Raikes
Sales Consultant at Anchor Homes.