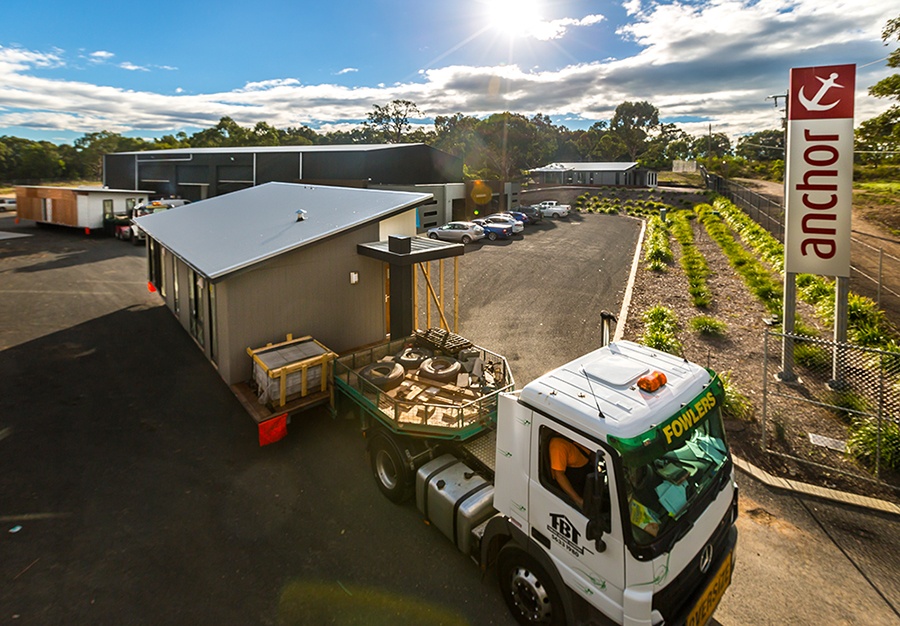 This article is an interview with our very own Laurie Raikes and originally appeared on the Building Connection website. It is reprinted here with the kind permission of the Building Connection team.
Modular homes are currently experiencing a new surge in popularity. Kate Jordan talks to Laurie Raikes of Anchor Homes about the latest developments in the industry.
Stylish, well-built prefabricated homes are a relatively new development; it's only in the past decade or so that prefab buildings have come into their own. For those not au fait with a modern prefab home: it's a building constructed almost entirely within a factory (including the electrical and plumbing fittings), that is then shipped to the building site. Also known as modular or transportable buildings, these constructions have recently thrown off their poor reputation.