Two bedroom modular homes are a popular choice for people looking for a compact family residence, or for those building a holiday house. Two bedroom designs are also often used as dependent person units, granny flats, or guest houses to supplement an existing dwelling.
Two bedroom homes offer a good balance of size and affordability. With modern modular design innovations we're able to build two bedroom modular designs that are both energy and space efficient while looking great.
In this article we'll take a closer look at four of our most popular 2-bedroom modular designs.
Beaumauris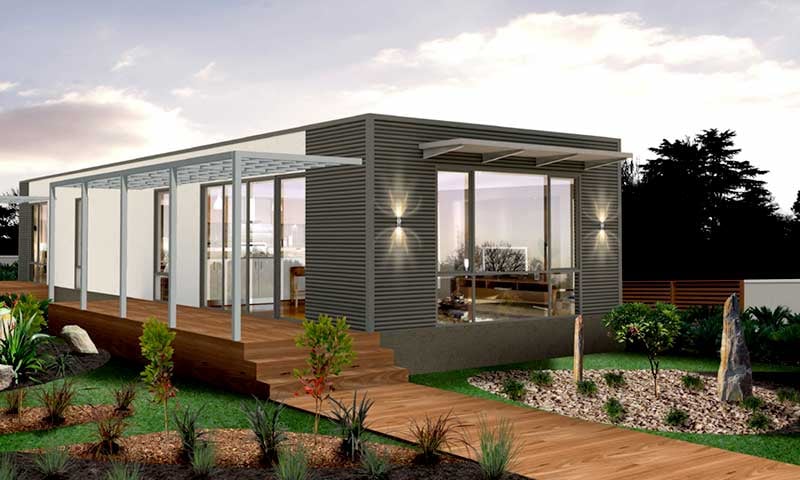 The Beaumauris modular home design is a 2-bedroom, 1-bathroom design that's perfect for a holiday home thanks to it's large open plan living area, optional 1.8m decking in two places, and compact design.
The Beaumauris is set out in an apartment style layout, with bedrooms kept separate from the living areas. Another feature unique to the Beaumauris is the combined bathroom and laundry. This is a great space saver maximising space in the living areas. This design is also shown with the cubehaus facade, and also includes 9 ft ceilings.
The Beaumauris has generously sized bedrooms for a home of this overall size, as well as lots of large windows throughout for natural light and passive heating. These windows can easily be double glazed for increased energy efficiency.
This design comes in a single module, which means less site work and a faster build time than homes with more than one module.


Redcliffe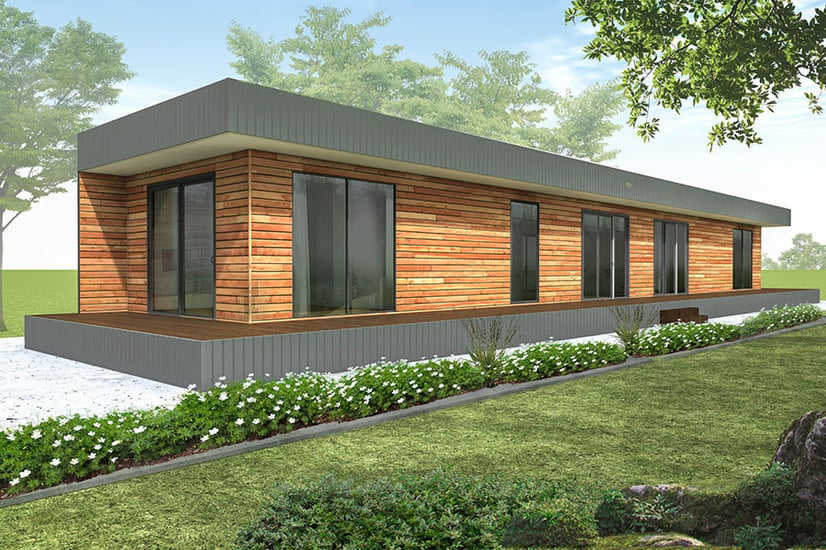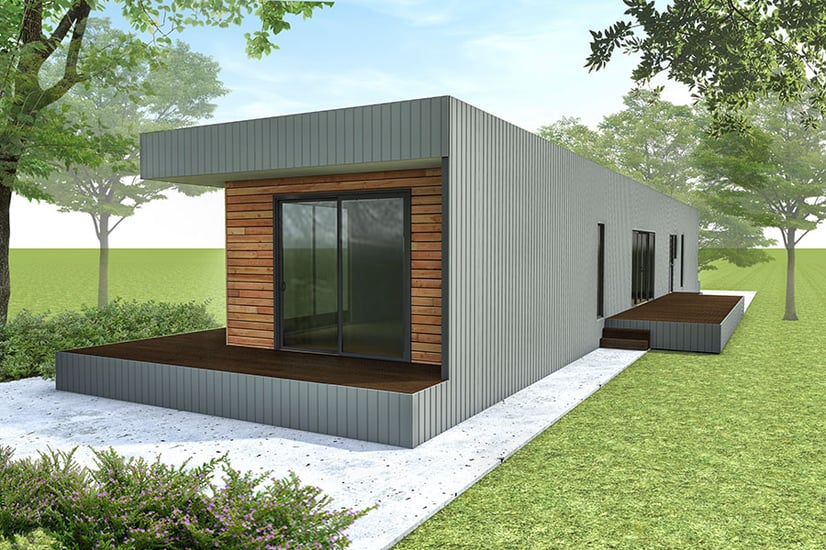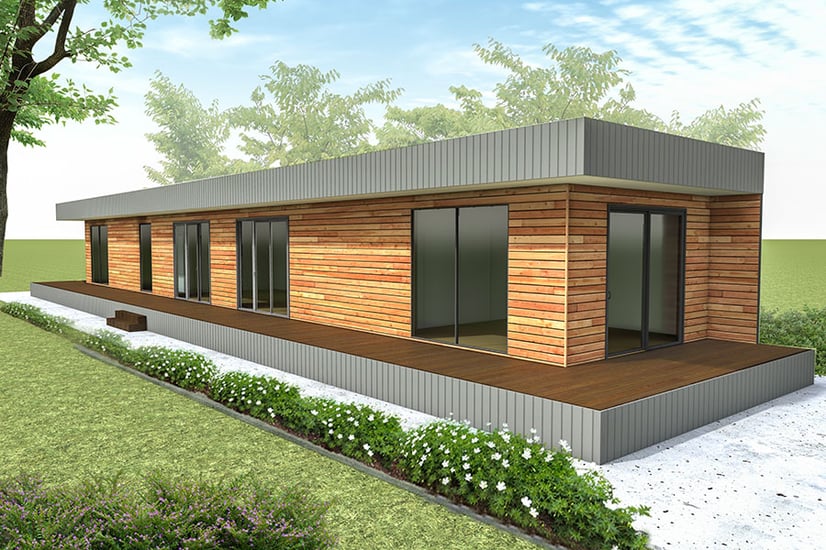 The Redcliffe is a 2-bedroom, 2-bathroom home that's ideal as a holiday home or family residence on a narrrow block. It's the only home of the four featured here that contains two bathrooms, making it a great option as a holiday home to be shared by multiple families, or simply more convenience as a family residence.
The Redcliffe's main points of difference are its long, narrow design and bedrooms at either end of the home for added privacy. Its many windows make it ideal for taking advantage of a stunning view, and for saving money on energy by having passive heating in the cooler months.
This home also features a full sized laundry, adding to its appeal as a family home. The central open plan kitchen and living area make it great for entertaining.
Both bedrooms in the Redcliffe have large windows to take advantage of a great view. Again, the home is shown here with our popular Cubehaus facade, but as with all our homes, can be built with any of our various facade options.
Seaford 12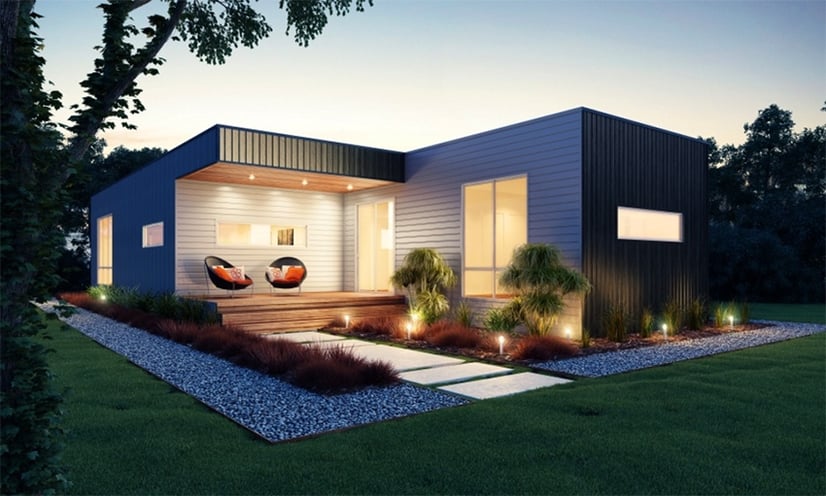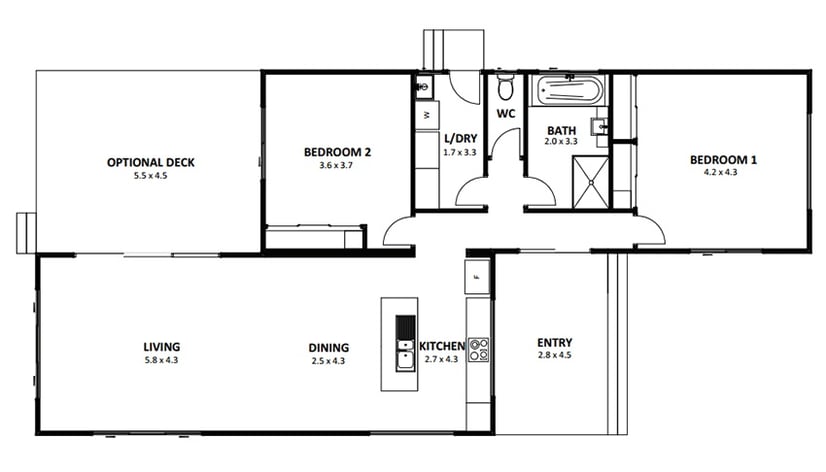 The Seaford 12 is an exciting new design which maximises space with its unique offset modular style.
The 2.55m high ceilings help to provide a feeling of space throughout this well-appointed and functional prefab home design. The Seaford design features a spacious kitchen with overhead cupboards, while the laundry has direct access to outdoors.
This fantastic design utilises all 12 squares to provide that sensational spacious feeling; everything that a modern family could wish for. Its more conventional layout make it ideal for a conventional shaped block such as that found in an urban setting.
The Seaford 12 is the largest of the homes featured here and comes in two modules.
Suburban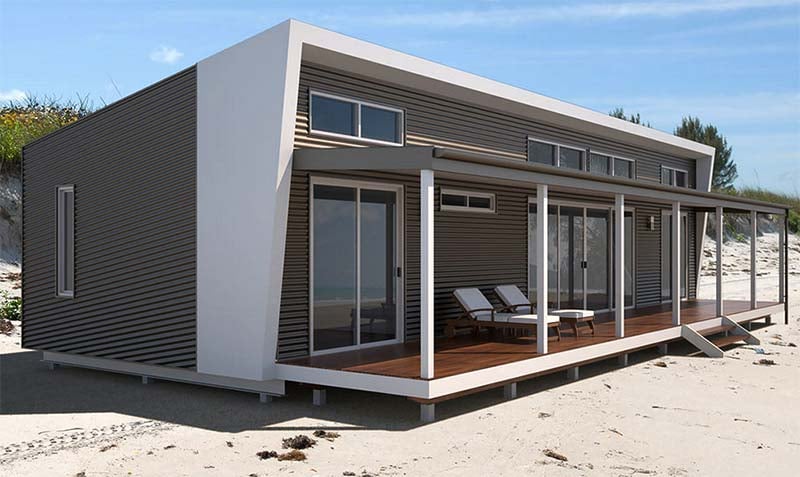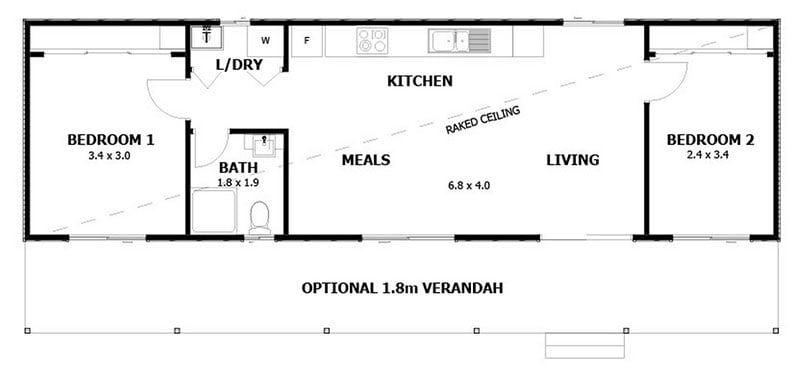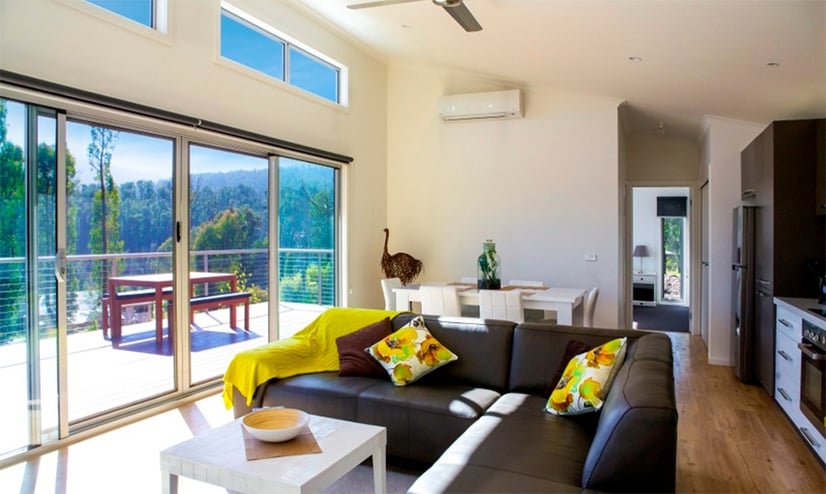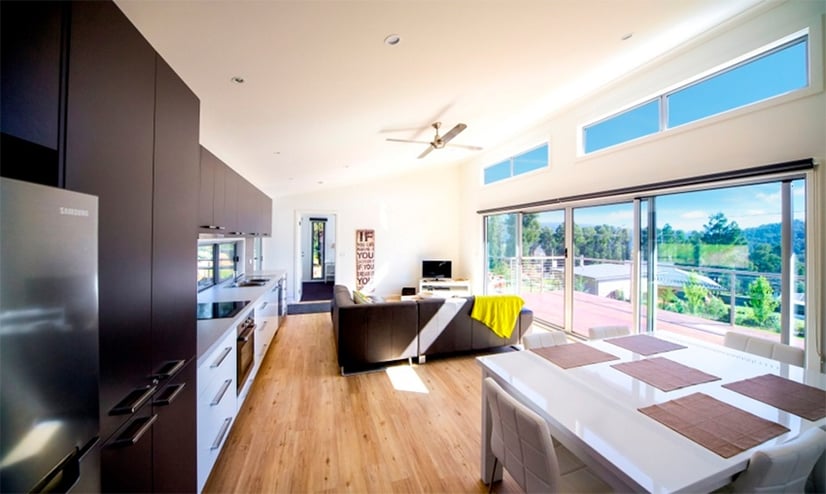 The Suburban modular design is a 2-bedroom 1-bathroom design that's ideal for the single first home buyer or a couple who aren't planning a family any time soon. Again there's a spacious open plan living area, and there's the option to add 1.8m or 2.4m decking for added outdoor entertaining space. The Suburban's "beachy" feel make it ideal for rural seaside settings.
This is our most popular 2-bedroom design thanks to its highly functional design and modern, contemporary feel.
Most of the photos shown here are from our Marysville, Victoria, project, which takes full advantage of the optional front decking and roofline shading across the front of the home.
Bottom Line on the Best 2-Bedroom Modular Homes
As you can see from the four designs featured here - there's a 2-bedroom modular home for any lifestyle. While we've focused on four of our most popular designs here, there are many other 2-bedroom modular designs from which to choose.
Now it's over to you - which of these designs is your favourite and why? Have your say in the comment section below.

Posted by:
Laurie Raikes
Sales Consultant at Anchor Homes.