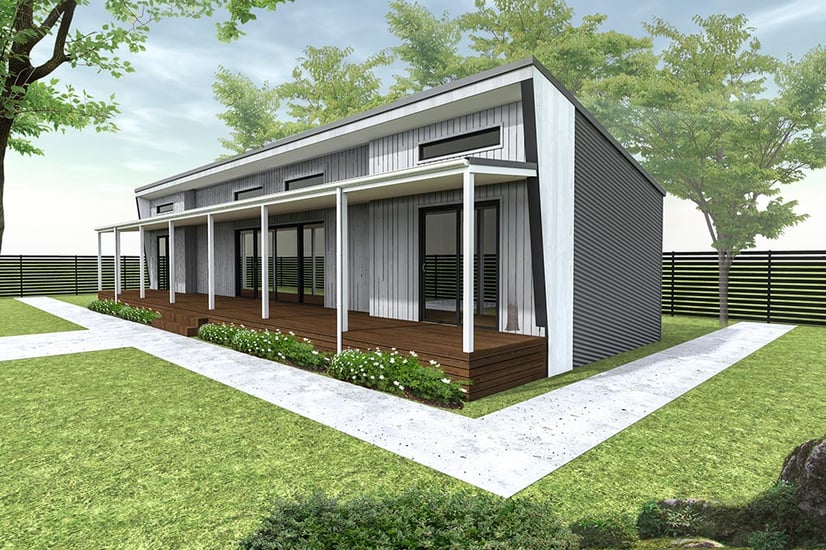 In this week's blog post, the latest in our "Design Focus" series, we look at our popular 3-bedroom Brooklyn modular home design.
The Brooklyn is ideal for a holiday home or couple's residence. It is compact yet uses space very efficiently to provide a fully functional modern home at a reasonable price.
Notable features include:
Raked ceiling following the contour of the roof, sloping from 3.4m at its highest point to 2.4m
European laundry making great use of the space
Walk in wardrobe in master bedroom, with built in robes for the other two bedrooms
A one-wall kitchen along one wall of the open plan living area, again making good use of the space
Optional 1.8 or 2.4m decking or verandah (shown in rendered image above)
The highlight windows shown near the roof can be upgraded include an opening pane, allowing hot air to escape and helping to increase cross-ventilation
The exterior cladding used is Colorbond and Weathergroove which has been used for its durability and low maintenance, as well as allowing a wide range of colour options
Rear windows allow a lot of natural light into the back bedroom and living area, with option to turn central rear window into a sliding door
This home is comprised of a single module, which means less time and cost for the final on-site construction phase
The Brooklyn is very similar to our popular Suburban 2-bedroom design, so if you're looking for something with a similar design but a little smaller then also take a look at that design.
The ideal site for the Brooklyn would be a north facing block so as to take advantage of the large front windows, allowing passive heating via sunlight.
The home is shown here with our Skillion facade, but it is also available in any of our other facades.
You can see a real life example of the Brooklyn in our Golden Beach project spotlight.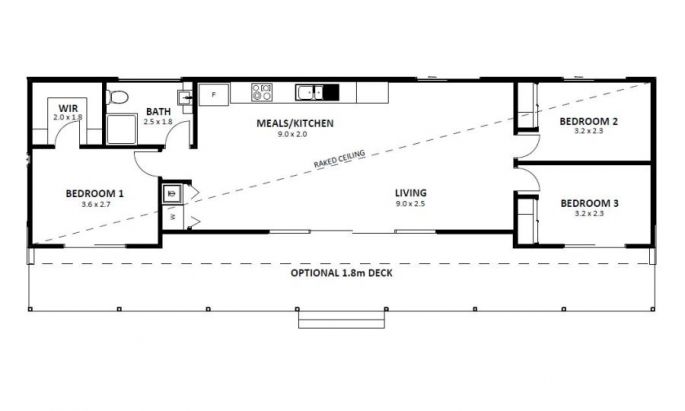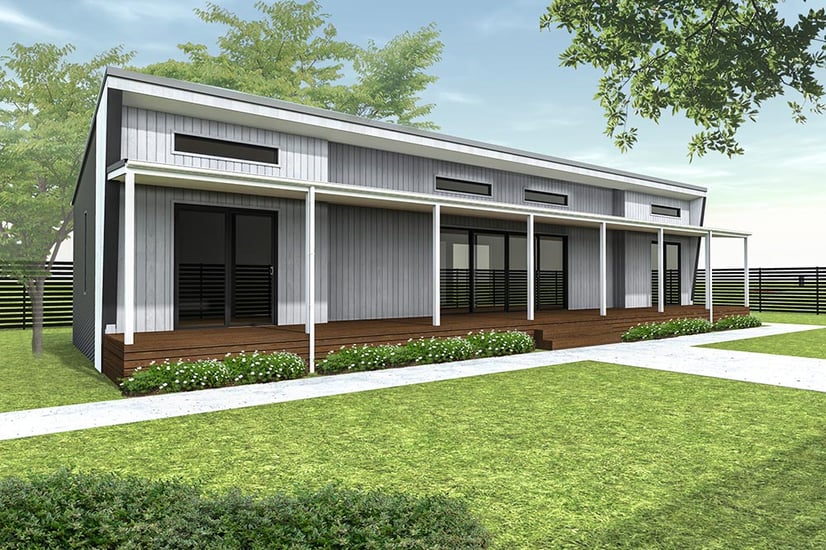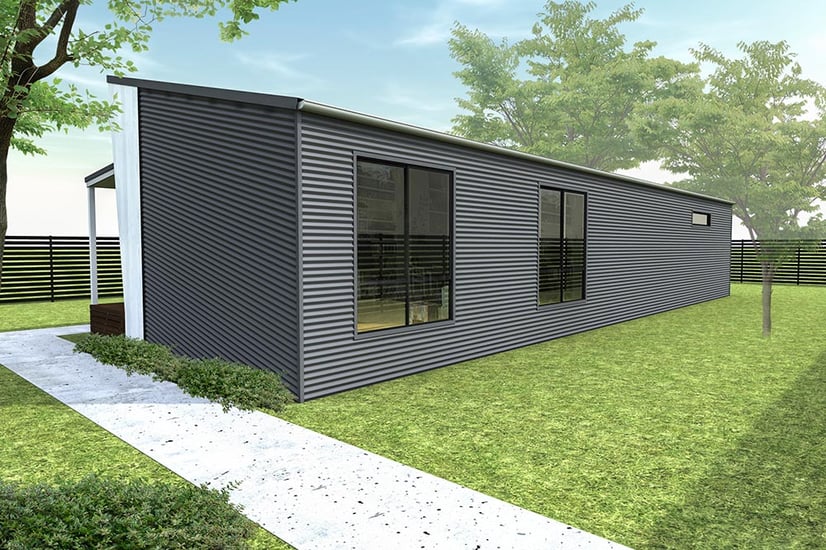 The base price of the Brooklyn is just $131,750 (at the time of writing), making it one of the most affordable three bedroom modular homes on the market today. Of course, the base price does not include many costs such as transport and connection fees, which you can read more about in our article on modular home pricing.

Posted by:
Laurie Raikes
Sales Consultant at Anchor Homes.