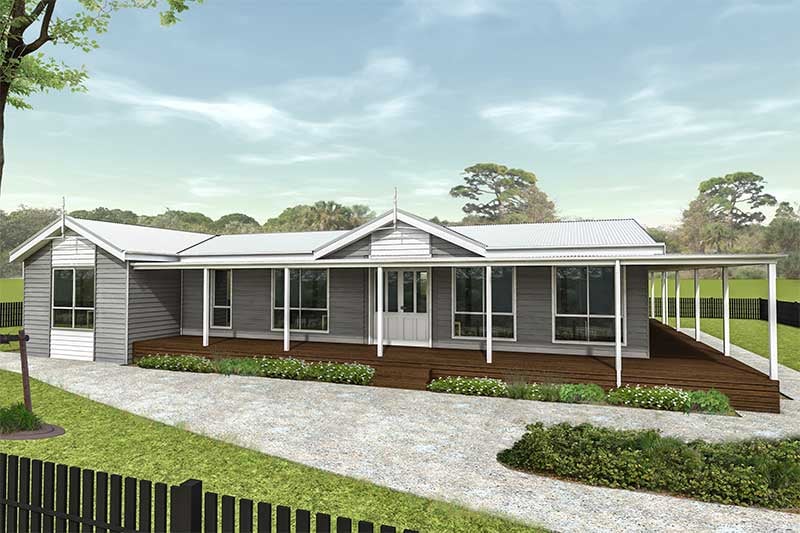 In this new blog series known as "Design Focus" we'll be giving you a first hand look at a particular modular home design with each article.
This week we're looking at the Kingsford - a 4-bedroom, 2-bathroom modular home design with a relaxed, country style. This design is ideal for medium to large families looking for a home design that's perfect for a rural block of land.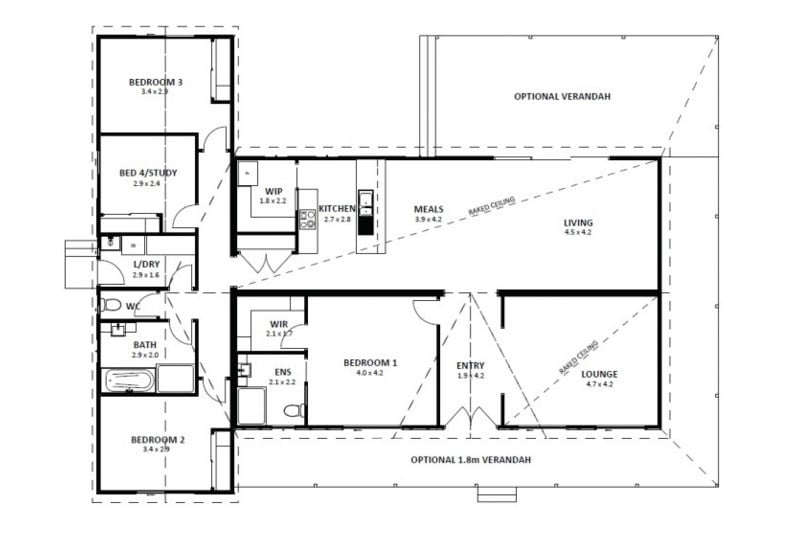 The optional front decking and rear al fresco area blend together to give the Kingsford a large amount of outdoor entertaining and relaxing space, as well as helping to provide shade in the summer months.
This home is a variation on our popular Marysville design. The feedback we received was that people were looking for a slightly smaller and more economical alternative to the Marysville, so our designers took all the luxury features of that design and packaged them in a more economical layout. The end result is the Kingsford - a spacious, modern country home with all the modern convenience of our more contemporary modular designs.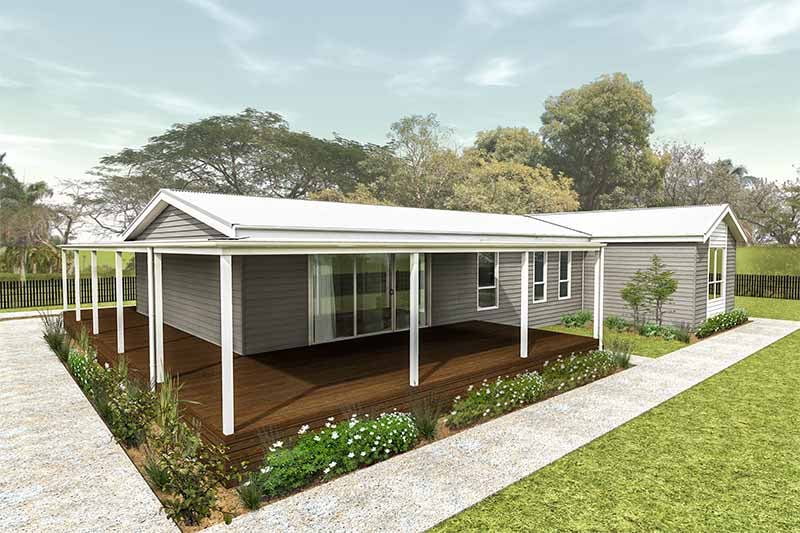 The Kingsford's formal entry area is separated from the spacious open plan living and dining area. The master bedroom is located off the entry hall for privacy from the kids, while the majority of bedrooms are all located in a row down one wing of the house. Any of these additional bedrooms can easily double as a home study. This bedroom wing can be closed off at will, providing more efficient heating and cooling while not in use.
The large lounge room can easily double as a home theatre, and the ceilings are raked, meaning they follow the contour of the sloping roofline, providing a cathedral effect.
The kitchen is part of the open plan living and dining area, and a walk in pantry combined with island bench mean this kitchen will satisfy even the most demanding of home chefs.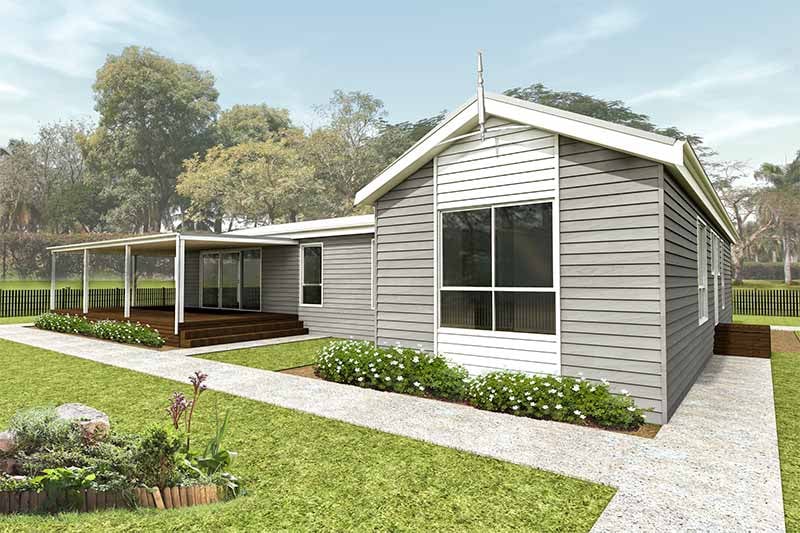 Because of the Kingsford's width, it is ideally suited to an acreage block with wide frontage, or a rural block where space isn't an issue.
As with all of our modular designs, the Kingsford design can be built in a matter of weeks thanks to our proven modular building method. Once constructed in our Stratford workshop, the home can be transported (in three modules) anywhere in Victoria or southern NSW.
With a very affordable price point, the 4-bedroom Kingsford is the ideal home for a medium-large family looking for their dream country homestead.

Posted by:
Laurie Raikes
Sales Consultant at Anchor Homes.