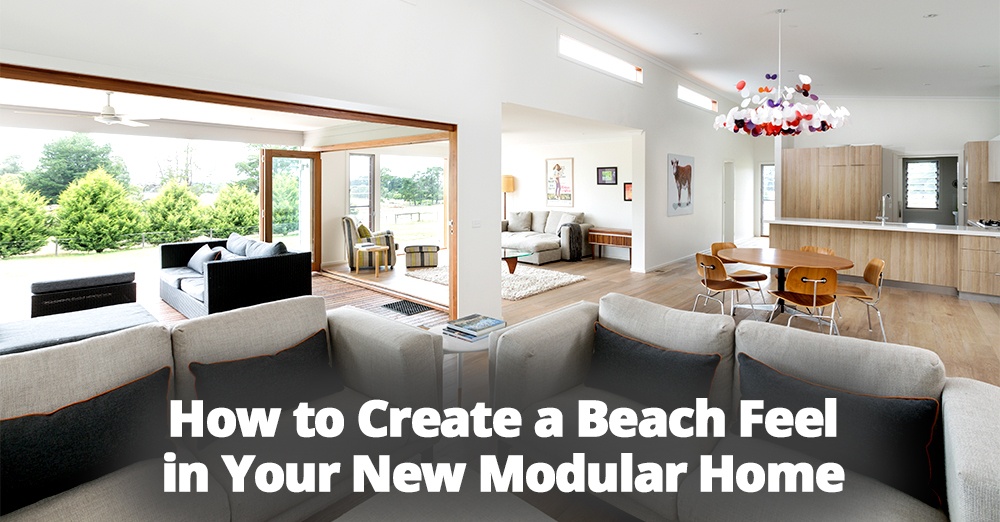 Modular homes are a stylish and affordable way to build your dream home by the sea. Whether you plan to live there full-time, part-time or use your home as a holiday rental, bringing the essence of the beach inside is the perfect way to create a relaxed and sunny vibe all year round.
To achieve a coastal look in your modular home, you'll need more than just driftwood and shells - the colours, textiles, furniture and décor are all important elements in the overall look and feel. Here are our top tips to help you bring it all together.
Colours and Textiles
When choosing a colour for your walls, understated, subtle tones work well, so think whites and off-whites with light earthy tones. A simple, neutral colour scheme brings a sense of light and space, which evokes a calm and relaxing atmosphere. You can then break up the pale tones with a splash of colour using furnishings and décor – shades of blues and greens, like mint and turquoise are ideal. By using the pale backdrop to highlight your favourite prints and accessories, you'll make a bold, yet subtle statement.
The right textiles will help you create that cosy beach vibe you're looking for, encouraging lazy mornings and chilled out afternoons. Include some rugs and plenty of throw cushions in natural fibres like calico and indian cotton, using these elements to add some colour to living areas and bedrooms.
Furniture and Décor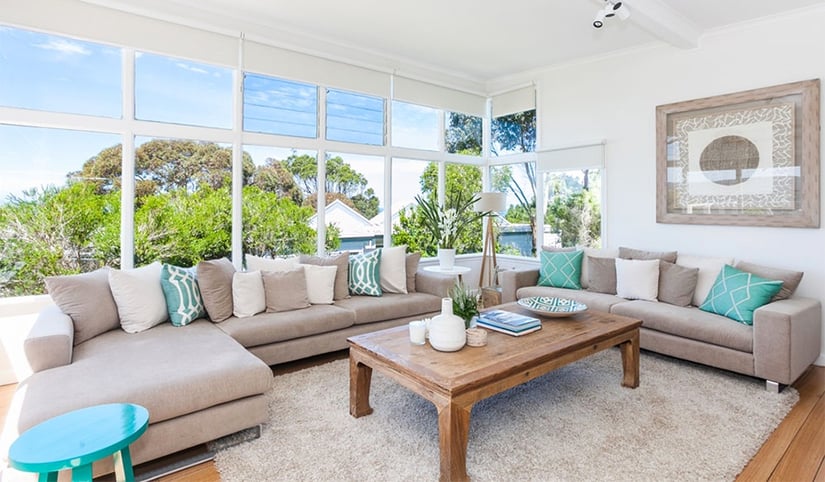 The best beach house furniture has a relaxed, comfortable look and feel. White furniture or lime-washed timber pieces look great and are durable.
When choosing your beach style décor, try to avoid too many of the usual suspects – while there's a place for shells, don't overdo it. Aim to be a little more creative – try adding coloured glass bowls or vases for example. Some well-chosen prints add a lovely focal point and can set the tone for the atmosphere of the room. Depending on your style preference, you could choose some modern prints, photographs or painted canvas – there's no shortage of ocean and beach-inspired pictures out there to choose from. A nice touch is to display works from a local artist – this gives the home an intimate and special feel, as well as providing a connection to the local landscape.
Indoor Plants and Natural Light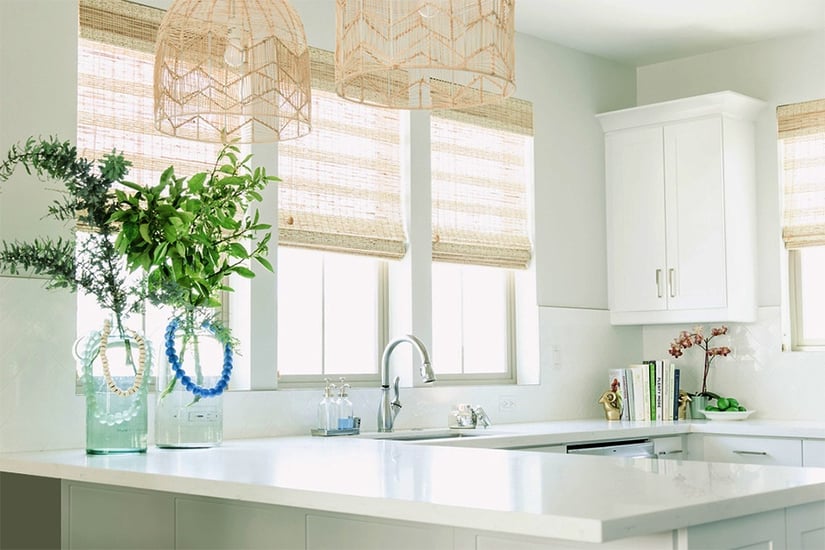 To add a breezy touch, always make the most of the available natural light. Choose window furnishings that are not too heavy, to allow maximum light in. Blinds work well, as they tuck away nicely when not in use. Many modular homes designs feature large windows to capture the surrounding views – an example is Anchor Homes Tambo design, which is a popular choice for those building on the coast. Ideally you want to be able to open the windows - and bi-fold doors if you have them – to invite the light and breeze in as much as possible.
Including some lush indoor plants will not only purify the air, it will also add a touch of tropical to your home. Plus, if you choose plants such as palms, with bold, glossy, green leaves, they'll add a nice pop of colour as well.
Don't Forget to Add Your Own Style
Creating your perfect beach house feel isn't hard - the key is to focus on the above elements and then add a good dash of your own personal style. The aim is to recreate that happy, lazy, summer days feeling, that only a holiday by the beach can bring – and there may be certain items or scenes that bring those memories and feelings to mind for you. If that's the case, include those elements somewhere, whether in the form of a picture, vase, trinket or other accessory.
When you've done the hard work and decked out your new modular home with some coastal charm, you'll get that warm summer feeling every time you walk through the door, no matter what the season – which is sure to bring a smile to your face.

Posted by:
Trudi Sedman
Sales Consultant at Anchor Homes