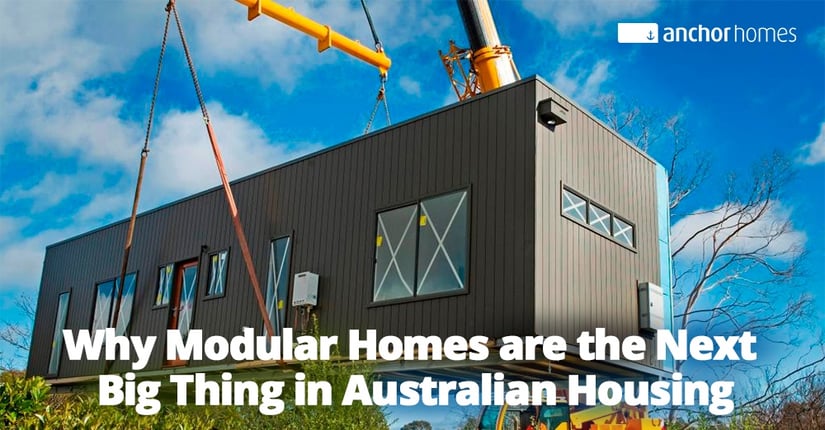 Modular homes have always been an affordable, practical and convenient housing solution - and in the last decade, they have evolved to become a stylish, adaptable and modern housing option in their own right.

In Sweden, prefabricated homes represent around 70 per cent of their construction industry, and the Netherlands, Japan and Germany also have strong and growing numbers. But Australia is lagging behind – while our construction industry contributes over $150 billion, or 10 per cent to our gross domestic product, it's estimated that only $4.6 billion, or 3 per cent of this figure comes from the prefabricated housing sector.

Recently, there has been a growing awareness of the benefits of modular homes and it's set to change the construction industry in Australia. Here's why modular is about to take off.
Faster Build Times
Modular homes generally have a faster construction time than traditional methods. This is because they have a complete team of dedicated builders and tradesmen working in a controlled environment off-site, without any adverse weather or site conditions to interrupt the schedule. And while construction is happening off-site, the on-site team are already preparing the land for the installation. This overlap saves weeks off the build time – which means once the preliminaries are finalised and construction starts, a modular home is usually built and installed in just 12-16 weeks.
Quality Finish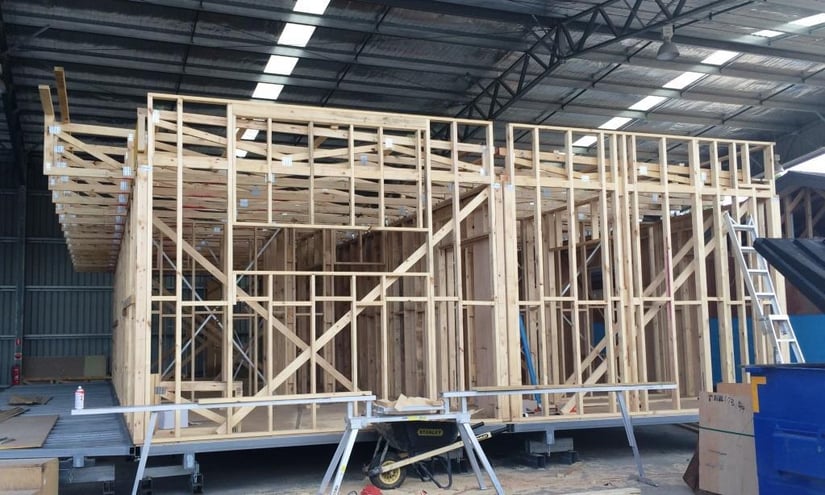 Built to withstand tough conditions, the quality of modular home construction is second to none. Modular homes are constructed in a purpose-built, controlled environment, to a strict process which means there's no cutting corners. And because the construction team work in ideal conditions, with no interference from outside factors such as weather or site constraints, the end result is a house that's strong enough to travel long distances to site without issue, and the finish, both inside and out, is of the highest standard.
Adaptable and Flexible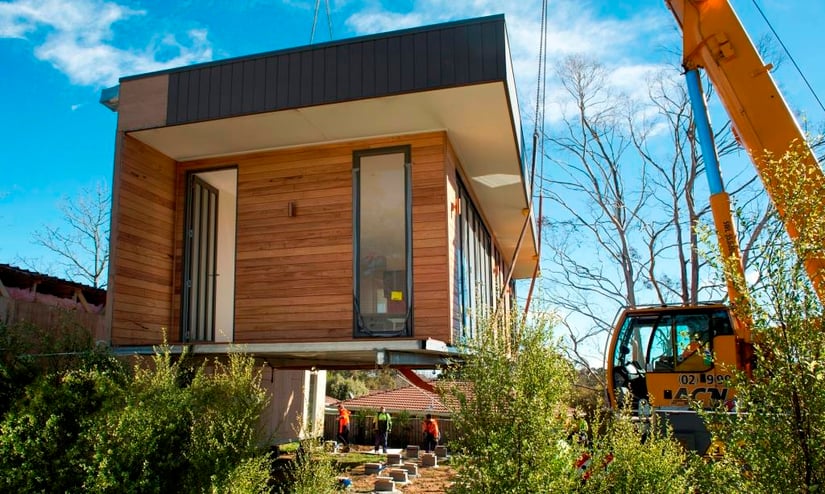 Modular homes are built almost to completion off-site, and when they arrive at their destination the site has been fully prepared so they are ready to install. This makes modular homes particularly suited to difficult sites, such as remote, rural or coastal locations, as it greatly reduces the time the construction team need to spend on-site. Modular designs are also extremely flexible, and you can adapt them to suit virtually any block.
Stylish Designs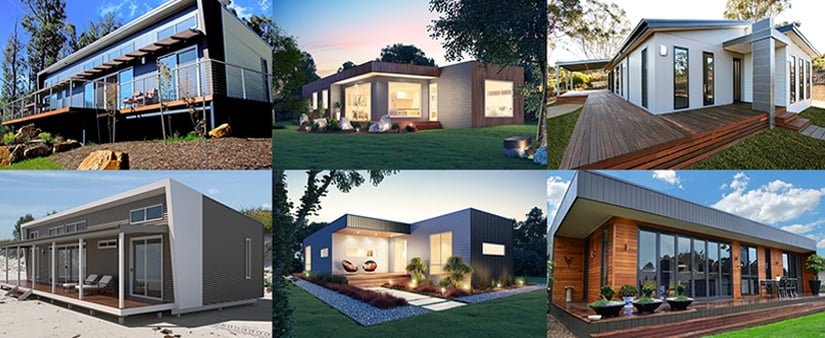 The designs of modular homes have come along way - no more are they limited to the plain and boring designs of the past. These days, there's plenty of stylish options to suit all tastes. From traditional homestead-style designs that are right at home on a country farm, to the modern, bold façades that make a statement in an urban environment, the design possibilities of modular homes are diverse, and only limited by your imagination.
Value and Affordability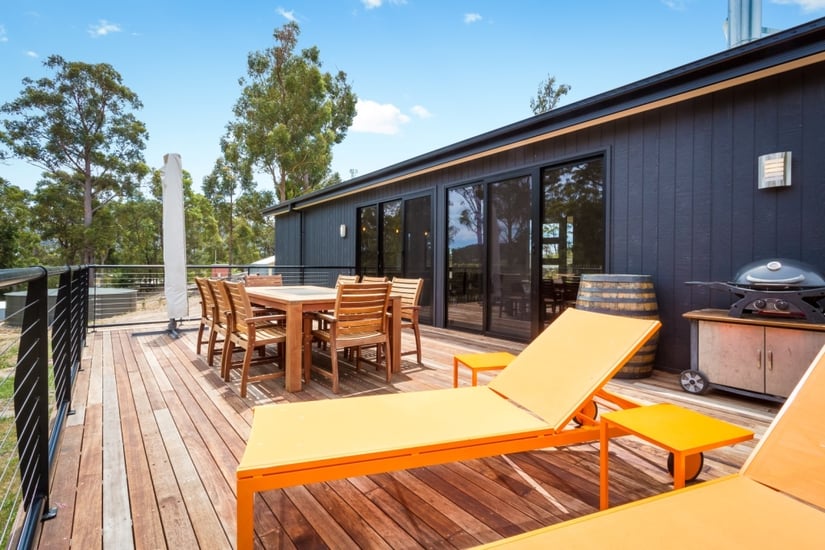 Although they now also cater for the top-end of the market, modular homes are still an affordable option for first home owners and buyers on a budget. With many homes using clever design features to make the most of their space, and some modular builders offering a generous list of standard inclusions in their packages, you really do get value for money. And if your land is in a remote or rural location, the need for less time and manpower on site during the build can be a big money saver.
Eco-Friendly Elements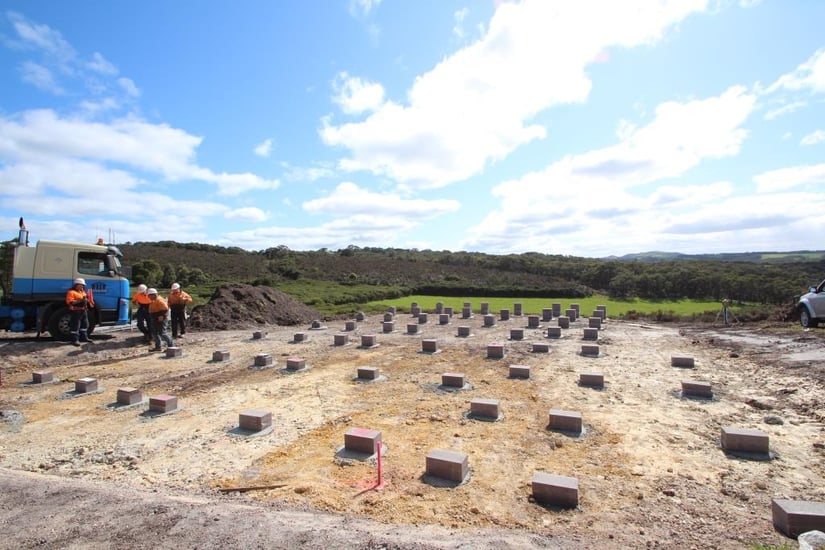 Many people are drawn to modular homes for their environmental benefits. The off-site build greatly reduces the environmental impact on your site, because access is required for weeks rather than months, and only to prepare the site and to install the house, rather than the full start to finish construction process. The off-site build also means there is less wastage of materials, as any excess products can be stored and used for a future build.
Bright Future
With Australia's population expected to reach between 36-48 million by 2061, and the current housing affordability crisis, the time is right for a real alternative to traditional housing. With the clear benefits of faster construction, adaptability to a range of site conditions and affordability, modular homes are an obvious choice to fill this need. And with interest high and momentum building, both here and around the world, modular homes are set to become a real player in the Australian housing market.
Over to You
Have you built a modular home recently and want to share your story? Or maybe you have a block of land and are wondering if building a modular home might be the way to go? We'd love to hear your thoughts and answer your questions.

Posted by:
Laurie Raikes
Sales Consultant at Anchor Homes.