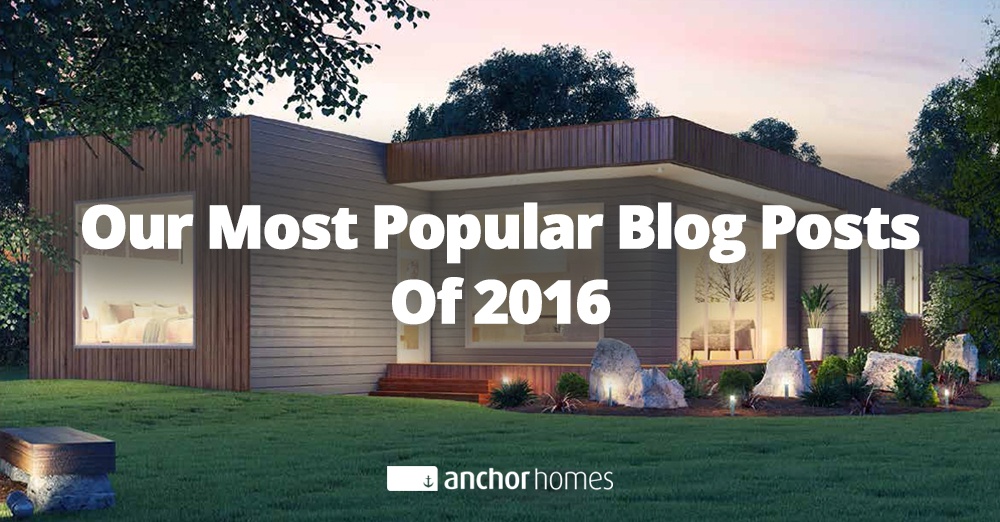 2016 saw us publish almost 50 blog articles with all manner of helpful information about building a modular home, as well as our popular Design Focus series.
We thought you might like to check out our list of the 15 most popular posts from the last 12 months, in order of popularity:
We hope you enjoy catching up on any of the above articles you might have missed. Let us know if you have any feedback or questions via the comments section at the end of the articles.
Looking forward to bringing you many more great articles and resources in 2017. Let us know if you have any questions about modular building - if we get the same questions coming up we'll create an article around the topic.

Posted by:
Laurie Raikes
Sales Consultant at Anchor Homes.