We recently completed a new home project in the Honeysuckles, on Victoria's east coast.
About 3 hours drive east of Melbourne, the Honeysuckles is tucked away between Golden Beach and Seaspray along Ninety Mile Beach. It's a popular holiday location, with many B&Bs and holiday homes throughout the area.
Liz and Eric decided they were going to build a new holiday home there. A place where they could escape their busy lives, relax, and enjoy their down time.
This is the story of their journey towards a new modular holiday home...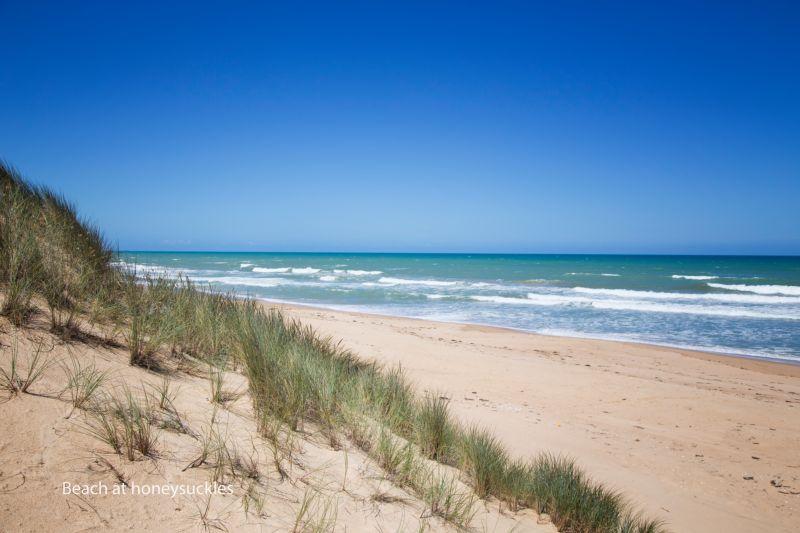 "We had a pretty clear plan in mind when we went to see Anchor Homes in Stratford. We were beginning the exciting process of building our holiday home and knew what would suit our needs.
After some emailing lots of questions, we made the trip to Stratford to meet with Trudi. We went through some plans and looked through the display for ideas. Once we made our mind up the ball was rolling. We had hurdles to cross with the Council as well as the bank, but the team always had a solution and could point us in the right direction.
We met with Lester and Ken and talked through the 'Brooklyn' plan which best suited our needs. We wanted a few extras including an extra toilet so the guys were able to draw up some ideas for us, ensuring every detail was thought of and we were 100% happy.
The process from beginning to end was a breeze. The Anchor team are all experts in their fields. If we wanted to clarify something or find out about something they answered us straight away. We had very few issues but if they did arrive they were dealt with immediately so that things could continue on.
We were very proud owners the day we stood on nearby sand hills and watched the house being delivered. The expertise of these people is amazing!
Our home was treated as if it was the only one they were creating, and care was taken all the way along to make this the best it could be. We received photos each week and had constant contact and updates.
We have not even needed any maintenance since! Everything is perfect!
We would like to thank the entire team at Anchor Homes for their care, attention and professionalism during the building of our home.
I am attaching some photos and are very happy for you to use to show people that are considering building with you.
Once again, we thank you immensely for everything,
Liz and Eric."
Here are some pictures of the modular home build process and finished home:
Delivery day!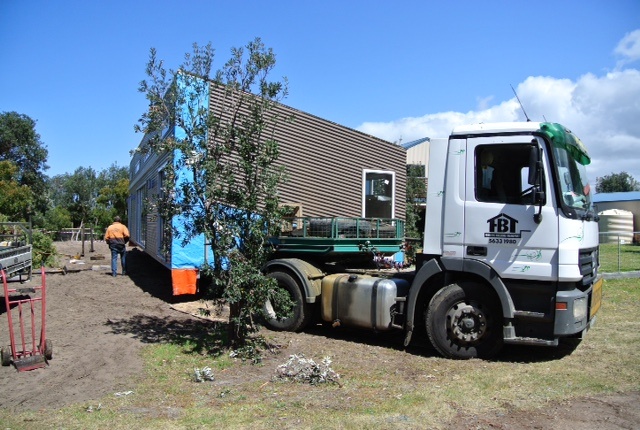 In the weeks following installation, the Anchor Homes site team added the 2.4m front verandah and merbau deck.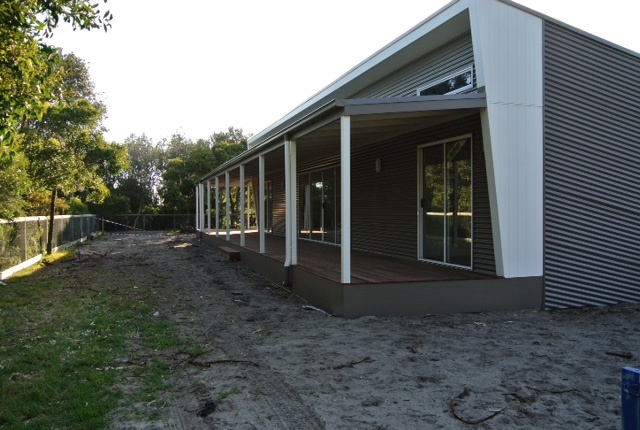 It's amazing how the furniture just finished off this lovely abode!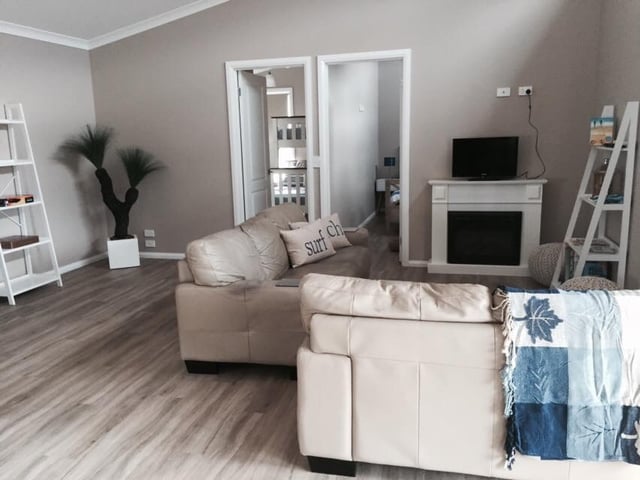 The raked ceiling to the living/meals area add's to the overall sense of space.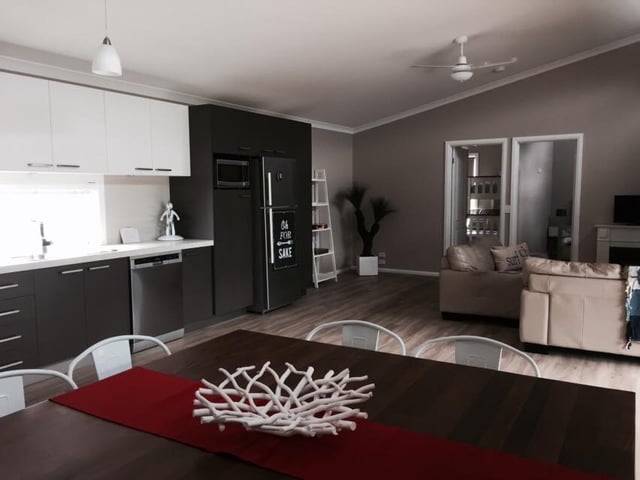 A hard flooring surface (in this case vinyl planks) is always a great idea for beach areas.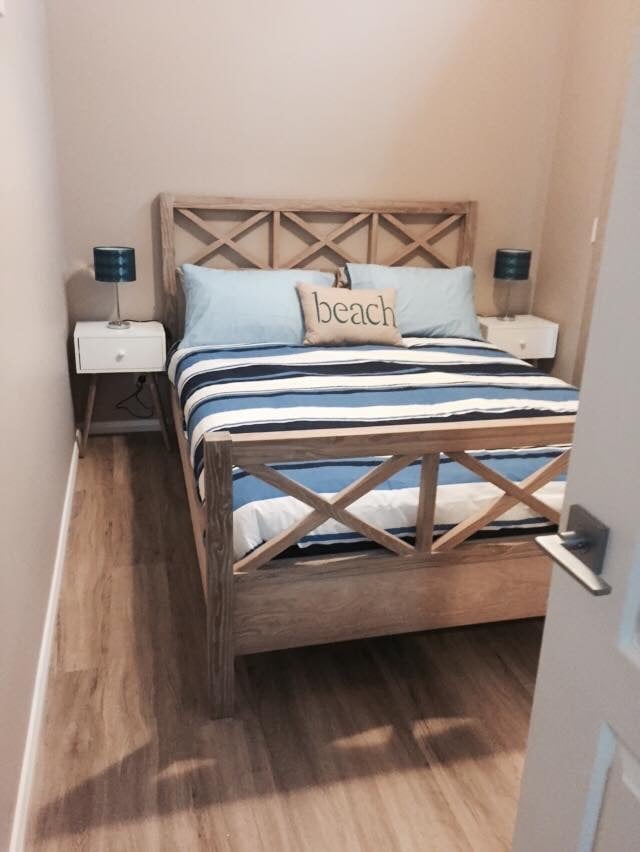 Is that timber or are they tiles? In fact, they're timber-look tiles! Classy!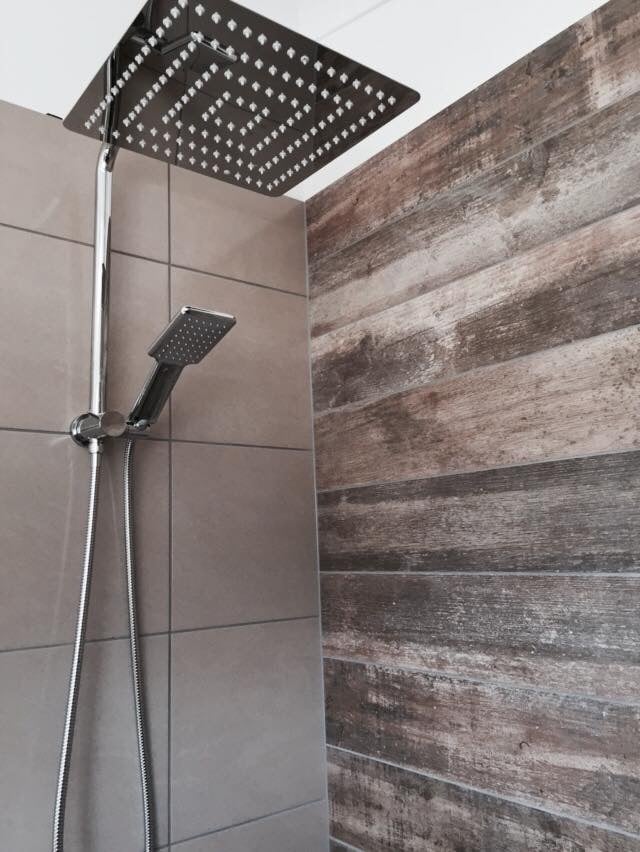 Well done with the colour selections Liz & Eric, your home looks amazing.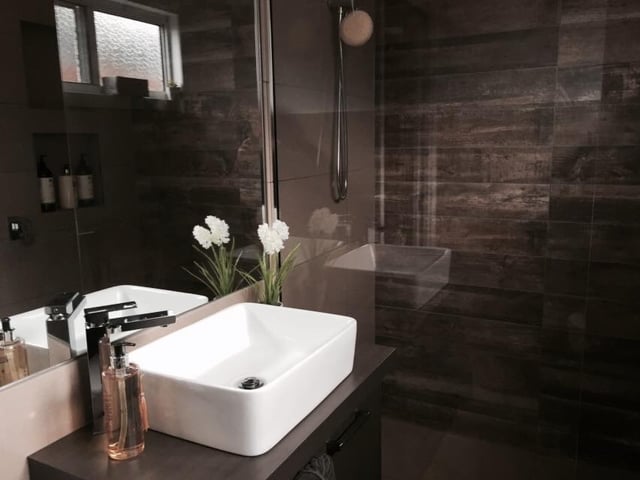 Liz and Eric's new holiday home is our popular 3-bedroom Brooklyn design. As with all our designs, the base design can be modified to suit you, which is exactly what Liz and Eric did.
Congratulations to Liz and Eric from the whole Anchor team. We are so pleased you are enjoying your brand new holiday home and that it's everything you dreamed it would be. Here's to many happy years of relaxing and entertaining in your dream holiday home.
- Best Wishes, the Anchor Homes Team
Would you like to get started on your very own modular home adventure? Find your dream home by downloading our brochure...

Posted by:
Trudi Sedman
Sales Consultant at Anchor Homes