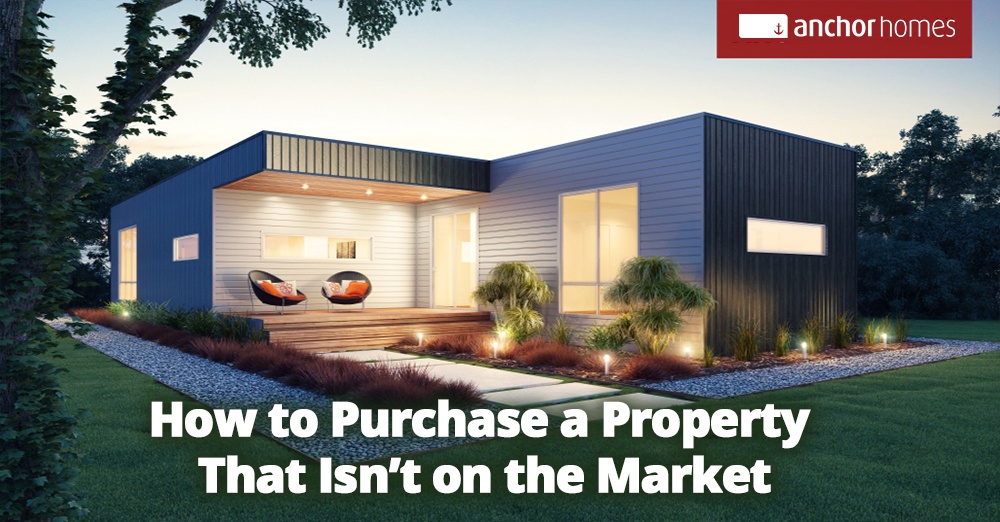 The first step in building your dream home is finding the perfect patch of land – and this can be a challenge in today's competitive marketplace.
If you've got your heart set on a suburb, but there's no land on the market, or you've had your eye on a vacant block for months, and no "for sale" sign has appeared, it might be time to try a different approach – to negotiate an off-market sale.
There are many reasons why a property owner may be willing to sell their unlisted land – so if you've got your eye on a property, it's worth making some enquiries. Here's a summary of what you need to know.
Why Buy Unlisted?
There's a high demand for real estate these days, which means there's fierce competition, especially in sought-after locations. Finding a block of land that has all the features you need, is in a desirable location, and is for sale, can be quite a challenge - which is why many buyers are now considering unlisted properties as a real alternative.
If you've fallen in love with a property you drive past on the way to work, or have your heart set on moving to a particular neighbourhood, you can contact the property owners directly to signal your interest. And while this strategy is not always successful – for example, the current owner may be perfectly happy where they are – there are certainly times when you may spark their interest and at least start a conversation.
How to Approach
When getting in touch with the owner of a property you're interested in, if there's a house, it's usually as easy as knocking on the door or leaving a letter in the mailbox. But what do you do when it's vacant land? The biggest obstacle can be finding out who owns the block and getting a current address. Your best bet is to visit the neighbours, as often they'll have some contact details. Otherwise you could do an online title search for a small fee, but be aware this will only give you the owner's address at the time they purchased the property.
Once you have an address, you can either put your thoughts down on paper and send a letter, or head over for a face-to-face chat. Alternatively, you could ask a real estate agent to represent you. Either way, preparation is the key. Be clear about why you are interested in the property and offer some incentive for the owner to consider selling to you.
Other Considerations
When you do make contact, if you're faced with a home owner that isn't motivated to sell, it can be tough. Patience is important here – selling your home or land is a massive decision, so give them time to weigh it up. Another tip to improve your success rate is to search for land that has been recently listed on the market but not sold – there's a good chance the owners are still interested in selling and are just waiting for the market to turn (or for a good offer).
While searching for land to build your new home, don't forget to include properties suited to knock-down rebuilds too – there can be some real bargains to be found here. And remember to do your due diligence and check the planning overlays and other building restrictions and requirements that may apply to the land too. Whatever happens, whether you purchase an unlisted or listed property, always hire a conveyancer to complete all the necessary legal paperwork associated with the sale.
Final Word
Buying an unlisted property has plenty of upside – you'll get a block of land you love, in a location you want to live. You'll likely avoid agent fees, and can negotiate your price and terms directly with the current owner.
But be mindful that it won't always work out. The current owner might love their property as much as you do, and have no desire to sell. But if you don't ask, you'll never know – so don't be afraid to make an approach if a property catches your eye.
Over to You
Have you made an offer on an unlisted property? We'd love to hear about your experience.

Posted by:
Laurie Raikes
Sales Consultant at Anchor Homes.