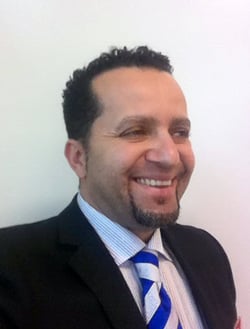 We are thrilled to have Steve Pool join our team as a Sales Consultant. As a consultant, Steve's role will be holding the fort at the Bayswater Display Centre in the ever growing market of sustainable modular homes.
Steve brings a wealth of diverse knowledge and experience to the Anchor Homes team, with his previous career being focussed on bespoke design within the architecture and interior design fields.
Steve has a passion for modular homes and shows his in-depth knowledge of design and space coupled with customer service. You might say building and design runs in Steve's family with his wife being an interior commercial designer, his father an architectural engineer, and his brother an architect.
At the Bayswater Display centre Steve will be your guiding hand in selecting your next home. He will show his ability to guide, consult and educate his clients on all of Anchor Homes' designs, along with navigating Anchor's clients through their journey of custom designing their new dream home.
As a father of a young growing family, Steve places a lot of emphasis on family values and time with family.To unwind Steve enjoys football, music,and entertaining. He is also a great believer in personal growth.
We are very happy to welcome Steve as the newest member of the Anchor Homes team. If you're ever near our Bayswater display centre feel free to drop in and say hi to Steve.

Posted by:
Lester Raikes
Director at Anchor Homes