Knowing that your new home represents the biggest and most important investment most people ever make, at Anchor Homes we ensure our modular homes and granny flats are built to last.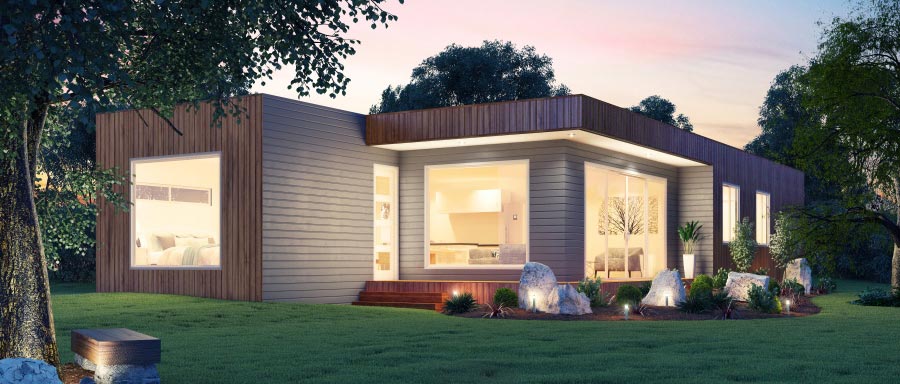 With over 25 years' experience in the building industry Anchor Homes will guarantee you get quality, durability and value for money. Along with that, building with Anchor Homes will be an enjoyable experience, totally hassle free and you are assured of loyal, local and reputable tradesman carrying out the job.

Our strict supervision leaves nothing to chance in ensuring you obtain a quality, low maintenance, comfortable transportable home, constructed from only the finest materials. Every detail of craftsmanship and construction from the structural chassis through to carpets, curtains and light fittings are inspected by qualified staff and the home must pass a series of stringent quality control checks before the house is finally handed over.

Thanks to the efficiency and sustainability of production line techniques with our eco friendly homes, there is no wastage of valuable building materials. An excellent economic choice can be made by purchasing an Anchor Home, because we buy everything in bulk and pass the saving on to you. And what's more... our detailed list of standard inclusions show you exactly what you're getting!

Right from the start you are welcome to call in at any time to see how your new home is progressing. You will appreciate the normally unseen structural integrity which lies behind the safety and durability of our homes. In fact, we encourage you to inspect your home along the way to assure us of your complete satisfaction.

Upon the arrival of your new home, experienced trades people are then able to level and set up the home in accordance with the structural engineer's specifications. All that remains then is connection to services such as power and water, which normally takes no longer than one week. Carports, tool sheds, verandas, decks, etc. can also be added to suit your taste.

Our prebuilt homes or granny flats are protected by our seven year structural guarantee and our twelve month maintenance guarantee, together with the reputation of our good name. So whether you are looking to build transportable homes, holiday homes, or energy efficient homes in Victoria or NSW, Anchor Homes can accommodate your every need!

Posted by:
Laurie Raikes
Sales Consultant at Anchor Homes.