Best Modular Homes for Holiday Houses
November 20, 2015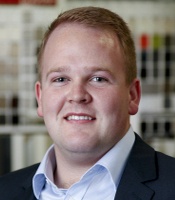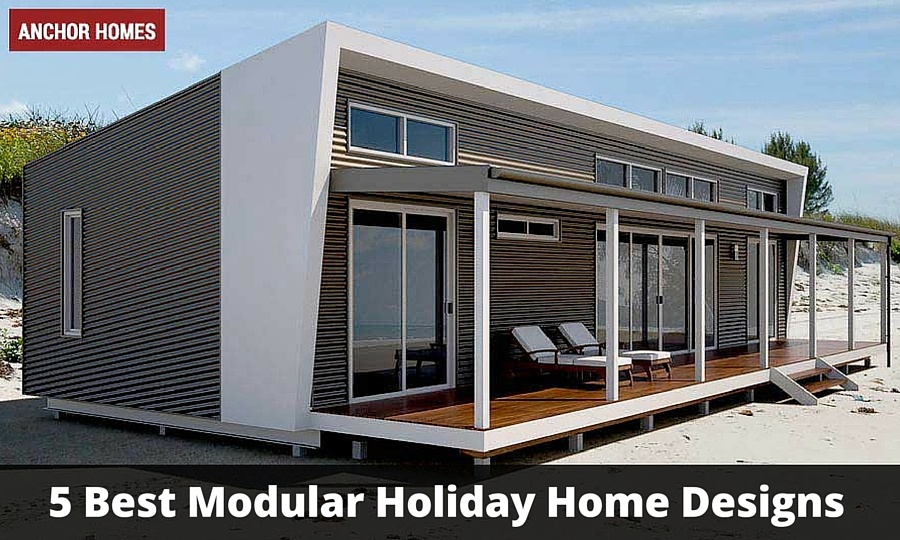 It's not uncommon for a couple or a family, after a memorable holiday, to find themselves tempted to have their own holiday home.
They'll either use this space to enjoy themselves, relaxing and entertaining friends and family - or they might use it for financial gain, renting the holiday home out when not being used. Or a mixture of both.
When thinking about buying a holiday home, experience with buying your primary residence will help a lot, but there are a few other factors that come into play when we're talking about the perfect holiday home.
Why a Modular Holiday Home?
For a while now, modular homes have been becoming more and more popular as a choice for holiday homes. The flexibility of modular homes together with their affordability and modern convenience makes them a natural choice for holiday home buyers or builders who are looking for the perfect getaway to use themselves or lease.
To help you find your ideal modular holiday home, here are 5 our best modular holiday home designs for you to choose from.
Best Modular Holiday Home Designs
We have five modular home designs which are especially suited to those looking for a holiday home. These homes have been carefully chosen thanks to their flexibility, affordability, and modern look and feel.
Suburban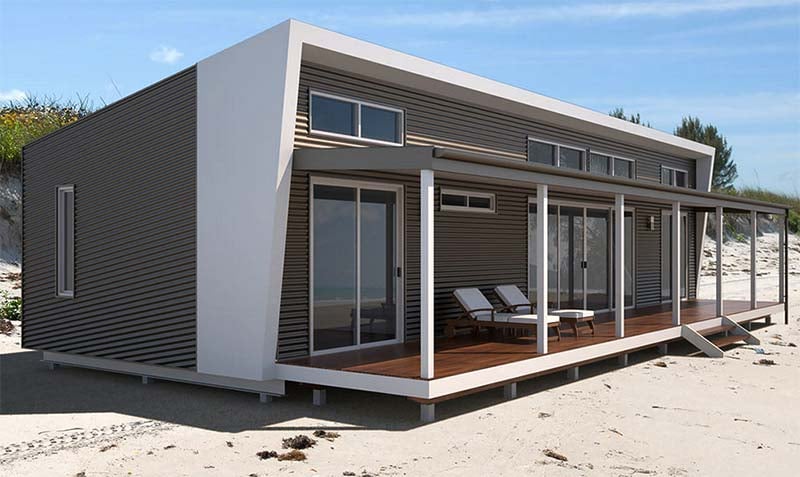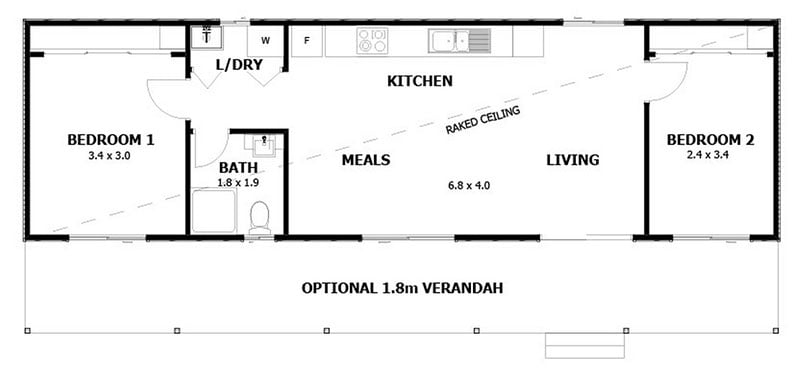 The Suburban modular design is a 2-bedroom, 1-bathroom design that's ideal for a holiday home thanks to its spacious open plan living area and optional 1.8m or 2.4m decking for added outdoor entertaining space. The Suburban's "beachy" feel makes it ideal for a seaside holiday home.
Shoreham 16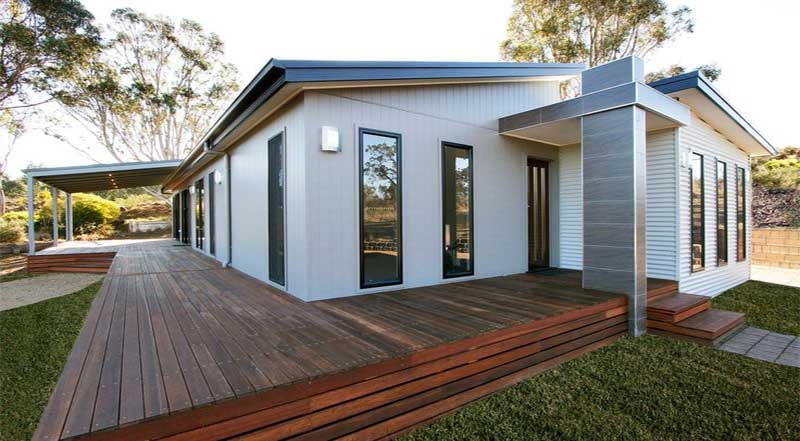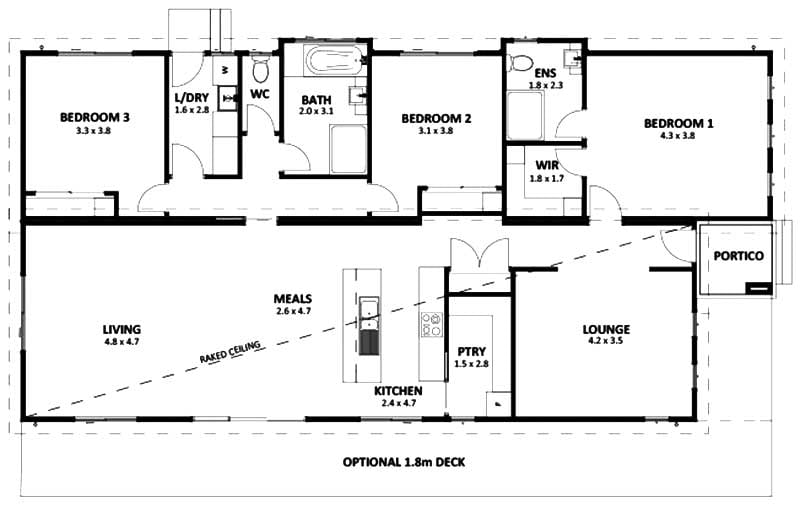 The Shoreham 16 modular design has three bedrooms plus ensuite and walk-in robe, a large walk-in-pantry and a formal lounge. The Shoreham 16 is the epitome of an all-rounder holiday home design that caters for any family size in a wide range of holiday settings.
Beaumaris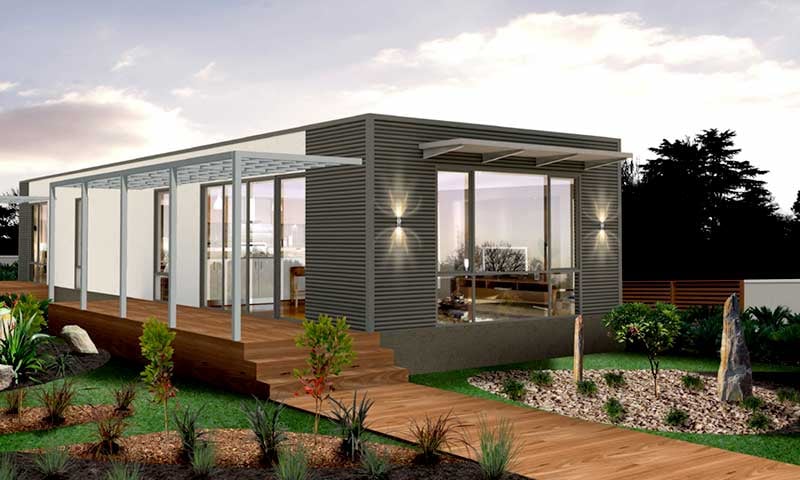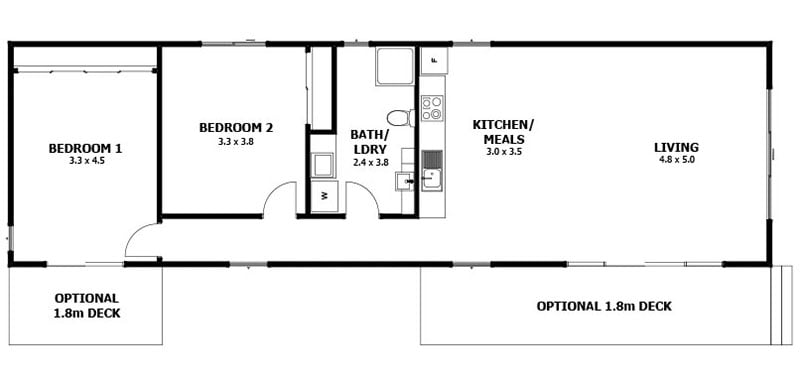 The Beaumaris modular home design is a 2-bedroom, 1-bathroom design that's perfect for a holiday home thanks to it's large open plan living area, optional 1.8m decking in two places, and compact design.
The Beaumaris is set out in an apartment style layout, with bedrooms kept separate from the living areas. Another feature unique to the Beaumaris is the combined bathroom and laundry.
This is a great space saver maximising space in the living areas. This design is also shown in the cubehaus design, and also includes 9 ft ceilings.
Brooklyn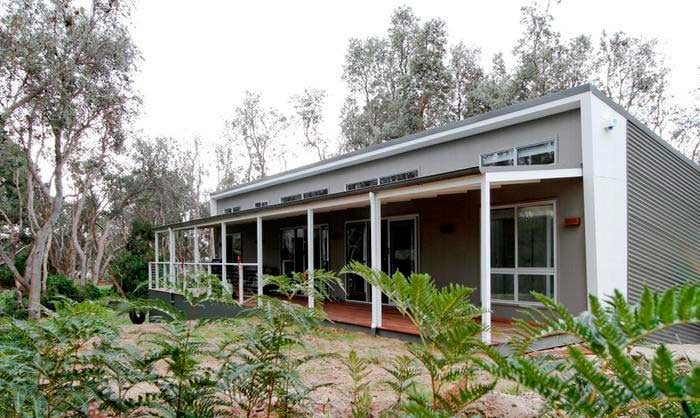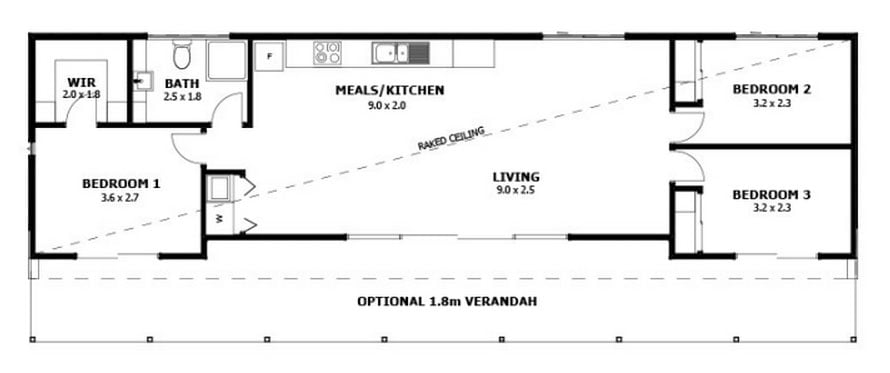 The Brooklyn modular home design is a 3-bedroom, 1-bathroom home that makes a great holiday home for a large family or people who like entertain guests.
While the main bedroom is spacious, the second and third bedrooms are on the more compact side, making them ideal for guest rooms. Again there is a large open plan living area perfect for entertaining, and the optional 1.8m verandah is ideal for people who like the outdoor lifestyle.
Jindara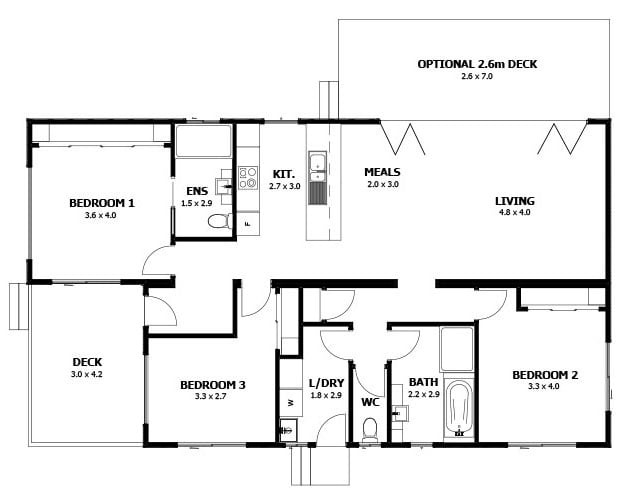 The Jindara modular home design is a 3-bedroom, 2 -bathroom home, and is a stunning architectural statement with its European-inspired cubehouse facade.
Its flat roofline also allows for 9-foot ceilings, not usually possible with modular homes. With sustainability, functionality and beauty in mind, the Jindara is perfect for a large holiday home that can accommodate several families on their holiday retreat.
Bottom Line on Modular Holiday Home Designs
As you can see, there is a lot of options to consider when it comes to modular holiday homes. These are just a few of our more popular choices - there are many more modular home designs that would suit your holiday home needs just as well.
If you have any questions about modular holiday home designs then feel free to get in touch via our contact page or leave a comment in the discussion section below.