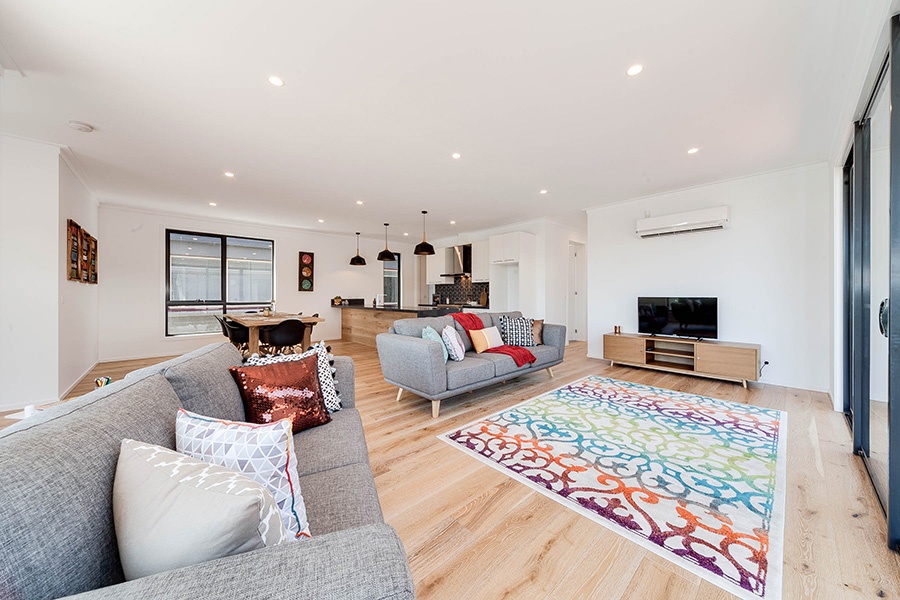 If the idea of building a new home appeals to you, but you don't want to wait 6 months (or more) to move in, then a modular home might be the solution you've been looking for.
Modular homes are built much faster than conventional homes – in fact, a modular home can be completed in as little as 12 weeks. But how is it done? Here we explain.
First Things First
When you build a home, whether it's a modular or conventional one, the first step is the planning and design stage. Before construction can begin, you'll need to choose a design, and arrange and submit any required planning applications and reports. Once you've finalised your plans and received your reports and approval, it's time to get started on your build.
Construction Phase: 8-10 weeks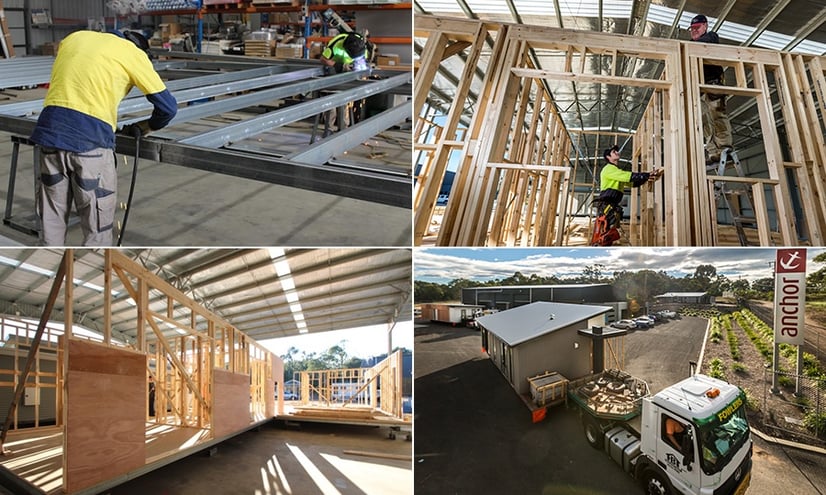 At Anchor Homes, our construction team are based in our facility in Stratford, Victoria. Here, they will construct your new home to around 90% completion, in just 8-10 weeks.
All modular homes are built off-site in a purpose made facility. Many of our homes are also built under-cover meaning that construction isn't held up by bad weather. Another upside is that the construction process has been perfected over time, and can be replicated for each new home - so your home is built efficiently and the quality is of the highest standard.
During the last few weeks of the construction phase, our site team will be working to prepare the footings and connections on your land. This overlap helps speed up the overall build time, so when your home is delivered it can be installed immediately.
Delivery Phase – 4-6 weeks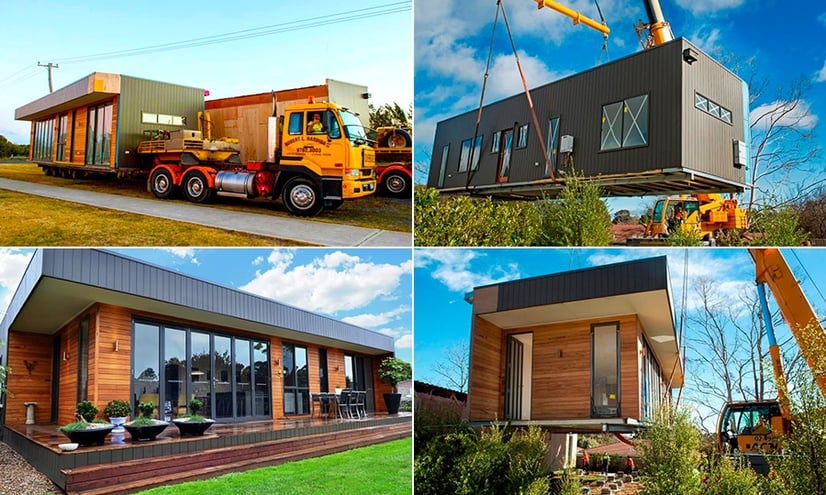 With your site prepared and ready, your home is delivered and installed by our site team. They will spend 4-6 weeks completing the final 10% of the build, including any optional extras such as verandahs or carports. Then, it's just a matter of inspecting your brand new home to check everything is exactly as you hoped.
And that's it – after just 12-16 weeks of build time, your brand new house is ready for you to move in and enjoy for many years to come.
So If You're Building a New Home, Why Wait?
There's a number of reasons why a modular home can be built faster than a conventional one. The biggest factor is the indoor facility – not only does it take bad weather delays out of the equation, but it also provides the construction team with everything they need close at hand. The team also has a tried and tested process that has been perfected over time, and without any outside influences to disrupt things, they get the job done fast.
And when it comes to your site, because the team can get to work on the footings and connections during the construction phase without interfering with the build, weeks are cut off the overall construction time.
If you're looking for a quality home that's built fast, a modular home is a great option. So have you considered a modular home? We'd love to hear your thoughts.

Posted by:
Laurie Raikes
Project Consultant at Anchor Homes