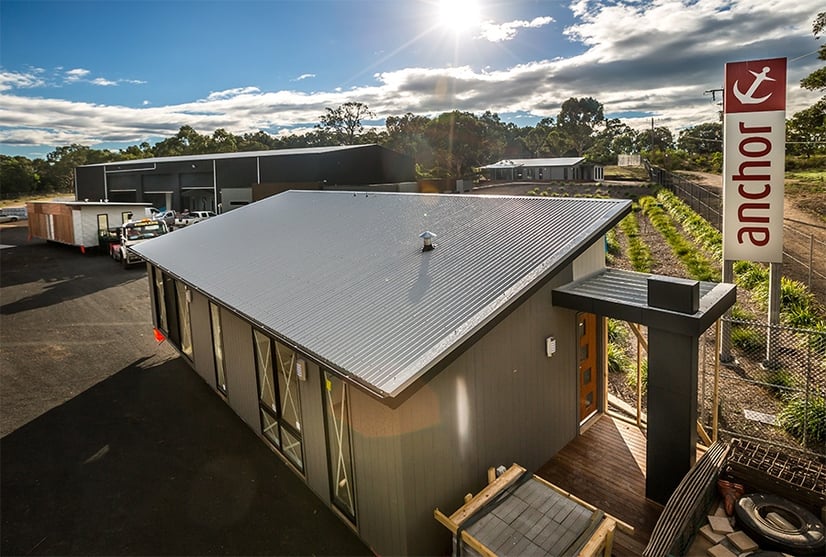 These days, there are plenty of modular home builders to choose from – so how do you find out which one is the best fit for you?
You want a builder that builds quality homes first and foremost – but you also need a good relationship with them to avoid any added stress.
Here are some top tips to help you make the right decision.
Get to Know the Builders
Spend some time researching the modular home builders in your area. Make a list of potential builders, then check out their website and visit their showroom to see what they're all about. Find out how long they've been in the business, and ask to see real-life examples of their work.
Once you've done the above, you should be able to cross a few of the builders off your list, and also highlight some others that particularly stand out.
Be Clear on What You Want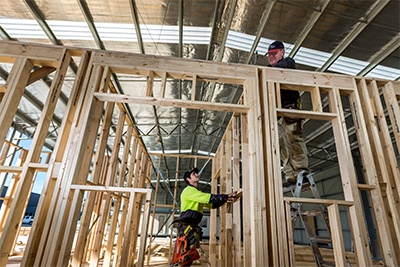 You won't end up with your dream home if you're not 100% clear on what it is. Start by drawing a rough plan that shows what you need and how you'd like it to look. Then check out the standard design options that are available, and see if there's something that's a close match. If not, ask the builder about a custom-made design.
Next, visit the showroom and display homes to see how the homes look in the flesh. Meet with the design team and discuss your ideas. A good builder should be able to turn your design ideas into a reality – whether that's with a standard or custom design, or by making alterations to existing designs. And make sure you are 100% clear on the inclusions – these are all the little things that will come together to make your home complete. The inclusions vary from builder to builder, so ask for a list of standard inclusions from each builder so you can easily compare.
Know Your Budget – and Stick to it!
An oldie but a goodie – don't spend beyond your means. And don't be shy about sharing your budget with your builder – it will help them to know what you have to spend up front, so they can recommend homes that are a good match. You'll save time and wasted effort by being honest, which means you'll be in your new dream home sooner.
Also, as mentioned, be sure to find out about inclusions. If there are items you need that are not included, you could end up spending a lot more to get them and blowing your budget.
Get Some Quotes and Compare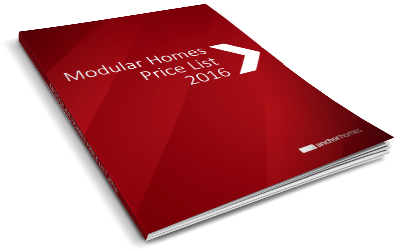 By now you should have a shortlist of builders, and a clear idea of what sort of home you want to build. Now it's quote time – visit each shortlisted builder and get a detailed quote. Make sure it tells you exactly what is included in the price – and what is not.
Then compare the quotes to see which is closest to your ideal home, and which gives you the greatest value. And remember – the cheapest quote isn't always the best. You want a builder who uses quality materials – as this could save you a lot of money (and headaches) down the track. And be clear on inclusions, as this is an area that can add real value – or extra cost – to your build. Also find out things like how long it will take from start to finish, who organises and submits the planning application and other required reports, and how they will keep you informed of the progress throughout the project.
Make Your Decision… and Start Building
No matter what, building a new home requires a lot of groundwork, and it can be stressful. However, your builder isn't only there to build you the home of your dreams; your builder is also there to explain every step of the way, handle the complex aspects of construction, and more than anything, take the stress out of building! Modular homes have the added benefit of a fast turnaround time and you should also be able to easily track the progress, as most of the build takes place in a controlled environment. Plus, some builders will also take care of much of the pre-build stuff like BAL reports and planning applications – and this extra service can also take a load off your mind.
Finding a home that matches your needs, and a builder that you can trust - who knows their stuff, communicates well and has a proven record - will ensure the modular home you build is perfect for you and your family. So put the effort into your search, and know what you're looking for - and you'll reap the rewards!

Posted by:
Laurie Raikes
Project Consultant at Anchor Homes