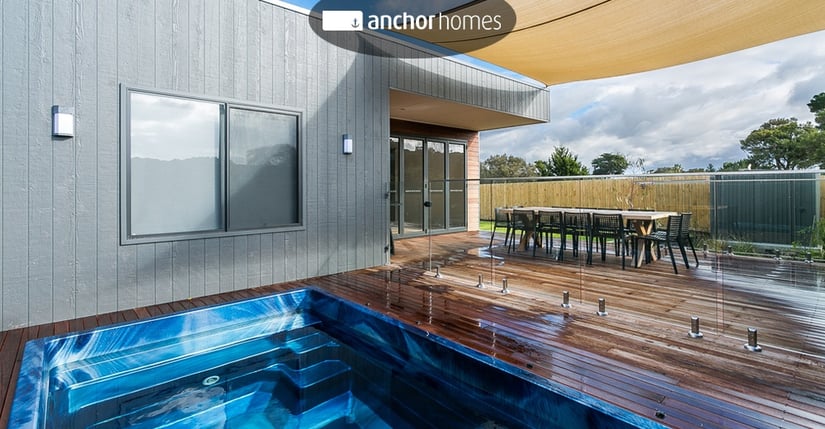 With summer well and truly here, it's time to get outside and enjoy the long sunny days and balmy nights. An outdoor space that is stylish, practical and comfortable, and designed to suit your family's lifestyle is a worthwhile investment, and provides the perfect setting for relaxed entertaining for many years to come.
When you're building a modular home, there are lots of ways you can make small and large adjustment and additions to maximise your family and friend's enjoyment of your outdoor space. Here are our top tips to help you create an outdoor area that is perfect for entertaining.
Getting the Size Right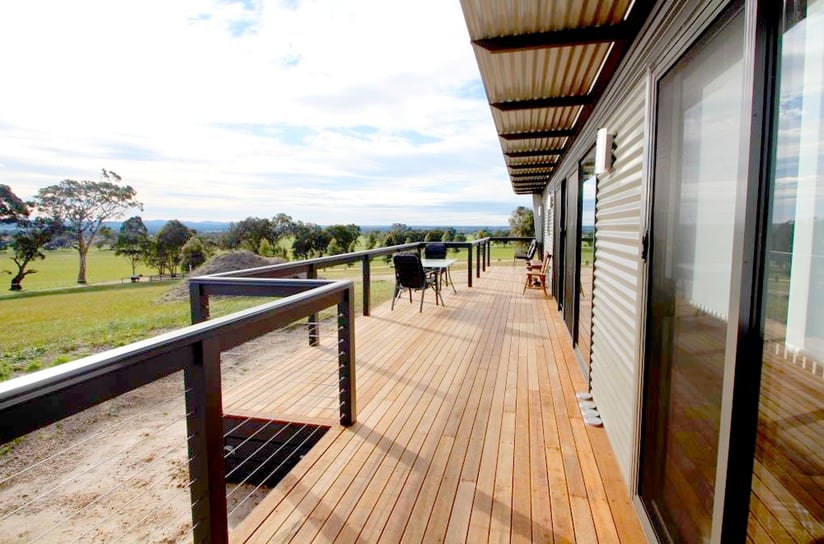 A deck is the obvious place for outdoor entertaining, and there are lots of options for adding decks of all sizes to your modular home. A deck looks great and provides endless possibilities, but it's important to get both the size and position correct. Make sure you do some measurements to be sure you can fit your outdoor table, chairs, barbeque, pot plants and anything else you wish to include easily, with plenty of room to spare. Keeping it spacious is important – don't be tempted to skimp on size and try and squeeze it all in or it will end up cluttered and uncomfortable.
Positioning and Shade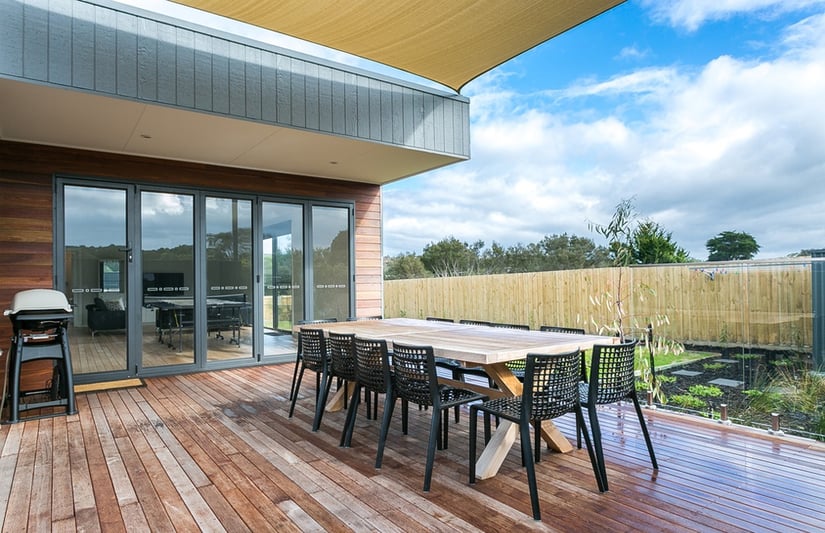 When choosing a position for your new deck, you'll want to capture any great views and ensure maximum privacy from the street and neighbours. Also consider the aspect – how much sun will you get? If your deck is facing north or west, it might be a good idea to add a roof for shade. Creating an alfresco also means you can entertain outside any time, even on wet days. If you'd like to increase the natural light, you can use a couple of panels of Laserlite sheeting to brighten things up.
Extra Features for Comfort
Having a deck that's the right size and positioned well is good, but there are some clever ways you can take it to the next level. The addition of bistro blinds can make a huge difference to your comfort. They are great for privacy if your deck is close to the neighbours, or to keep the area cool if you get a lot of afternoon sun. They also do an excellent job of keeping the wind out, which is important for elevated or exposed sites.
Bi-fold doors from your living area opening out to the deck make a stunning statement and blur the lines between outdoor and in, creating a wonderful atmosphere for relaxed entertaining or a great party. Servery windows also connect the outdoors to inside, and vice versa. Another thing to consider if you use your gas barbeque regularly, is to connect it to your natural gas. The addition of a gas point on the side of the house is easy to do when building and will save you the hassle of dealing with gas bottles. It's also worth noting that for decking that's elevated above one metre, you'll need to include a balustrade for safety – check with your local council to find out the regulations that apply.
A Great Deck on Your Modular Home = Good Times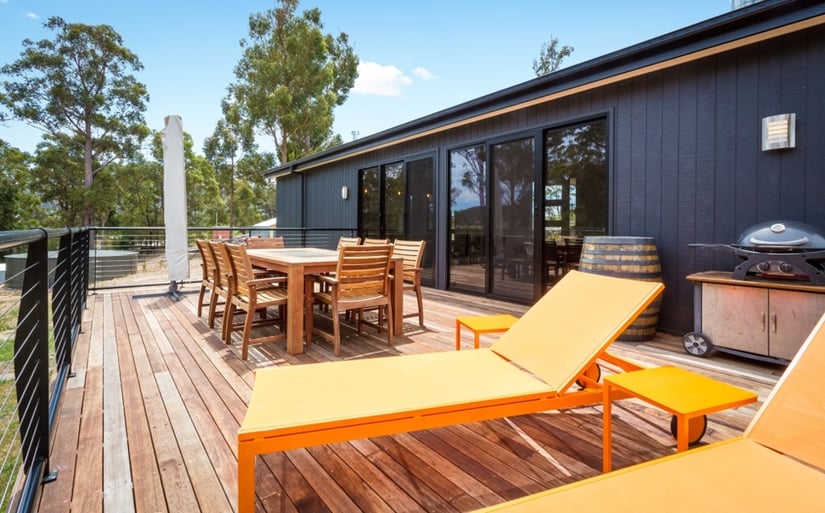 When the warm weather hits, it doesn't get much better than spending time with family and friends on a deck that ticks all the boxes. So, if you're building a modular home consider adding a deck. Put some thought into where it will go, how it will look and what it will be used for, and you'll have an outdoor space to entertain in for many years to come.
Over to You
Do you have a question about adding a deck to your modular home? Or a tip for creating a great outdoor space to add? We'd love to hear from you!

Posted by:
Laurie Raikes
Project Consultant at Anchor Homes