How to get Finance for a Modular Home
June 12, 2015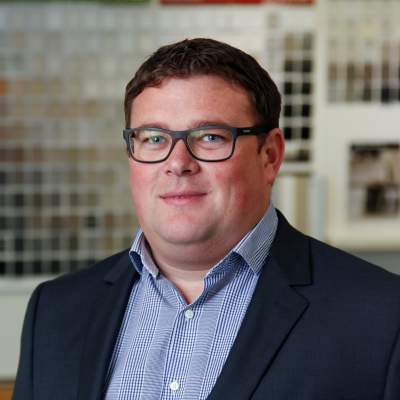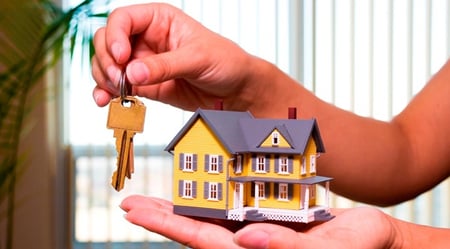 We get asked all the time: "Is it hard to get finance on a modular home?"
The truth is that financing a modular home can be a challenge for both customers and lenders.
Because banks are accustomed to financing homes built using an on-site building process, they're not always equipped to deal with the subtleties presented by prefabricated modular homes that are built off-site and then transported to the building site largely completed.
In this article we'll look at some of the issues around getting finance when buying a modular home, as well as how you can overcome these challenges through good communication with your lender.


The Challenges for Getting Finance on a Modular Home
Challenge #1 – The Chicken or the Egg
The biggest hurdle for banks is that they're accustomed to releasing funds for modular homes after the house has been built and is on site.
Most lenders have strict lending guidelines that will not allow them to release funds before a certain stage – for example after the home is installed on the footings, connected to services, or in some cases before a certificate of occupancy is issued from the building surveyors. (This is assuming the new home is being used as security on your construction loan.)
This means that often they'll only release the funds to build once the house is completed! This puts customers in a catch-22 because they can't build the modular house until they have finance, but the bank won't release the funds until the house is built.
Challenge #2 – Security on the Loan
Because Modular Homes are built in a factory, then delivered to site almost completed, banks treat this differently to a traditional home.
The challenge for banks is that because they have no security over the building whilst it's in the factory, they find it hard to pay progress payments to the builder throughout construction, as you would do when having a home built on land.
With modular homes, the bank is actually being asked to pay for the home before it's on site.
Challenge #3 – Banks Don't Understand what a Modular Home Is
From our experience here at Anchor Homes, we've had clients tell us that their bank won't lend on our homes, even though we're currently building for other clients who have obtained a loan through the same bank!
This just goes to show how lenders will handle loans on a case by case basis, so it's important to communicate really well with your lender so they understand the modular home buying and building process.


Challenge #4 - Financing A Modular Home with A Bad Credit History
Financing a home of any kind can be a challenging experience, especially for people who have a bad credit rating.
Lenders need to be sure that they aren't taking any unnecessary chances when giving out loans to individuals, and those with bad credit histories are often considered to be at a higher risk.
In saying that, there are plenty of ways that you can work towards financing a modular home with a bad credit history, it doesn't have to be as hard as it's often made out to be.

We'd recommend coming up with a solid deposit/down payment. Purchasing a modular home is quite different in many ways from purchasing a typical home.
As a result, lenders want to see a significant deposit before handing out a loan, especially if they're working with individuals who have poor credit.

If you can put together a down payment of 20-30 percent of the final cost, you'll have a much better chance of getting a loan to finance your purchase.
What Can You Do?
Now that we've identified the main challenges with financing a modular home, let's look at some ways you can put yourself in a strong position to obtain finance.
Tip #1 – Approach Your Lender Early in the Process
In our experience, we've found it to be an advantage if you approach your lending manager or broker as early as possible in the process to indicate to them the type of building you propose to purchase.
By doing this, it will give you the opportunity to explain the construction process and how the finished product is a new home, no different to any other home in the marketplace.
Tip #2 – Explain to Your Lender Exactly What a Modular Home Is
Modular homes are simply an alternative construction method for a conventional home, not to be confused with other types of alternative homes such as kit homes, relocatable homes, or mobile homes.
It's important that you explain this to your lender so that they don't get confused between the different types of home.
It may seem a daunting experience, but it's important to be patient and open with your lender as this will help keep the process as smooth as possible.
Tip #3 – Shop Around for Lenders
There are loans available from some lenders that will allow customers to release funds prior to the house being on site. If your lender doesn't offer these types of arrangement then it might pay to shop around for one who does.
And if you haven't chosen a lender yet and are considering buying a modular home, be sure to ask prospective lenders their stance on financing modular homes.
Tip #4 – Offer an Alternative Equity Source
If you have equity available in your land or another property then the banks are often able to lend a large percentage of the land value as an equity loan, making it much easier to get up front funds to get your modular home build underway.
Tip #5 – Make a Flexible Arrangement with Your Modular Home Builder
If customers don't have equity or a guarantor then we often arrange to build your home with a varied progress payment structure, providing we have a secure contract and guarantee from your bank that they've approved your loan and will make the payment once the home is on site.
A small administration fee may be applicable for this change in progress payment structure to your contract, to cover fees and charges associated in the builder bridging the finance in these circumstances.
Tip #6 – Understand There are Challenges with Financing ALL Homes
While we are the first to acknowledge that lending institutions often find that modular homes are outside of their relevant lending guidelines, it's important to remember that the funding steps to purchasing a home always present hurdles, irrespective of the type of home you choose to build.


Bottom Line on Modular Home Finance
We can assure you that you're not alone in this challenge – we've helped hundreds of customers overcome these financing hurdles, and quite often a quick phone call to your modular home builder can make all the difference.
We have a number of brokers who our clients deal with regularly – brokers who understand the subtle differences between different home types – and we are happy to make recommendations to you should you encounter some difficulty.
We are also able to talk to our customers' lenders and explain our building process to ensure the lender understands and is more likely to approve finance.
Did we cover everything? Do you have more questions about how to get finance on a modular home? Ask us in the comments section below and we'll reply to you with a definitive answer.
DISCLAIMER: We are not a lending institution or broker and cannot offer you financial advice. All the quoted scenarios above are based on our anecdotal experience and feedback from clients. We have shared this information with the aim of being helpful to you and we do not make any guarantees as to your own ability to obtain finance.