First home buyers have specific needs when it comes to choosing a home.
The ideal home for most first home buyers needs to be affordable, suit a modern lifestyle, and have room for a growing family.
For a while now modular homes have been becoming more and more popular as a choice for first home buyers. The flexibility of modular homes together with their affordability and modern convenience makes them a natural choice for first home buyers looking to enter the property market.
Here we'll look at four of our modular home designs that are ideal for the first home buyer.
Why a Modular First Home?
Modular homes offer firs home buyers several benefits, such as:
Lots of customisation options so you can get the ideal home for your lifestyle
Modular homes are extremely energy efficient, saving young families money over the long run
Modular building methods are often more affordable than conventional building
Modular is fast to build if time is a consideration when planning your first home
Modern designs with large open plan living areas to suit young family lifestyles
Modular homes use space efficiently, making it easy to turn that spare room into a nursery when needed
When it comes to getting finance on a modular home, first home buyers will find they have an equal opportunity to get finance as with conventional building.
Best First Home Buyer Modular Designs
We have four modular home designs which have are especially suited to people building their first home. These homes have been carefully chosen thanks to their flexibility, affordability, and modern look and feel.
Tambo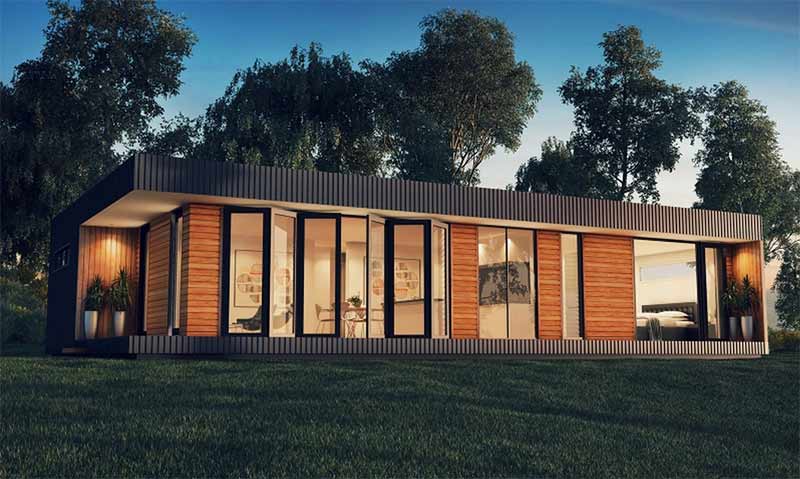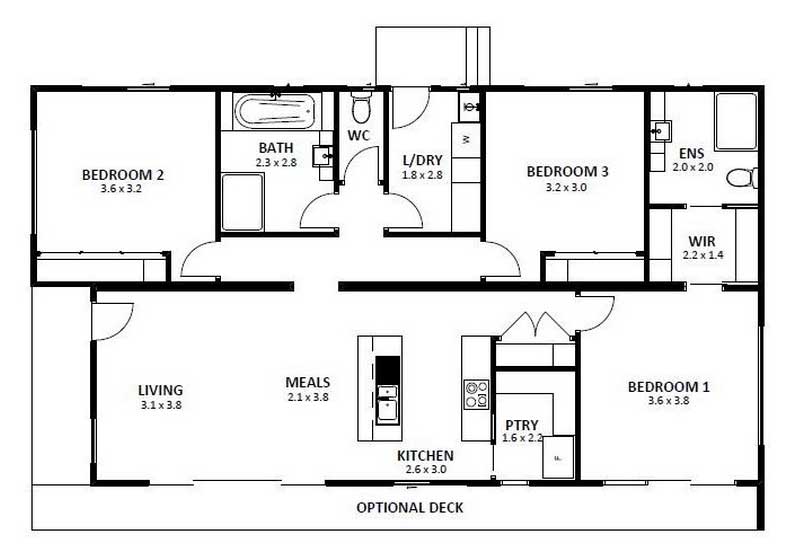 The Tambo modular home design is a 3-bedroom 2-bathroom design that's an ideal choice for young families. The Tambo has 9ft ceilings as standard, giving your home an open, airy feel. There's also a large open plan living area for entertaining, and the option to add decking for even more outdoor entertaining and play opportunities.
Suburban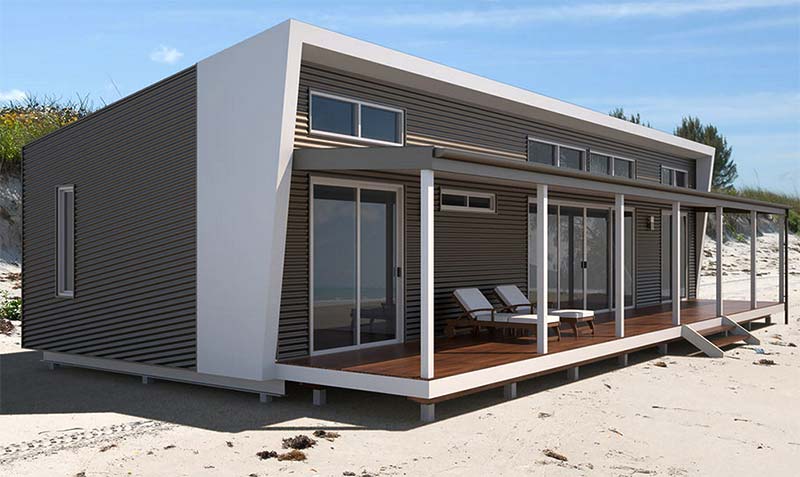 The Suburban modular design is a 2-bedroom 1-bathroom design that's ideal for the single first home buyer or a couple who aren't planning a family any time soon. Again there's a spacious open plan living area, and there's the option to add 1.8m or 2.4m decking for added outdoor entertaining space. The Suburban's "beachy" feel make it ideal for rural settings.
Shoreham 14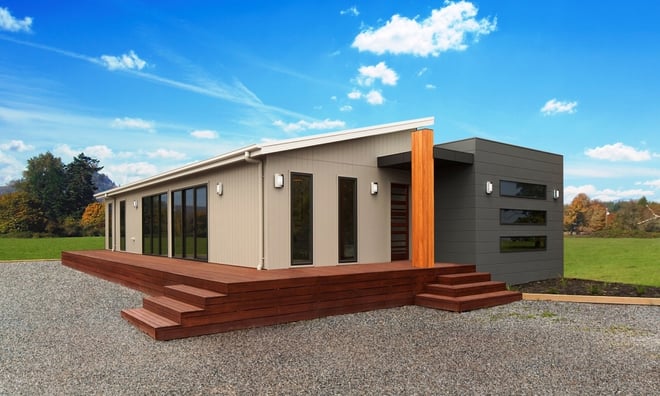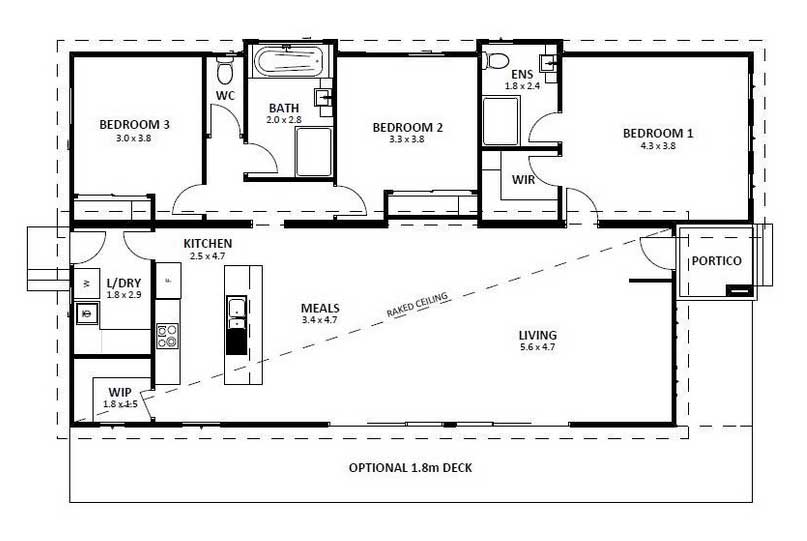 The 3-bedroom 2-bathroom Shoreham 14 modular design is a great all-rounder, it's flexibility making it perfect for first home buyers. The main bedroom is at one end of the house, providing privacy, while a spacious open plan living area is great for entertaining or shared family time. The main bedroom also has an en suite and walk in robe, with the second bathroom situated between the other two bedrooms, making the layout ideal for growing families. Finally,the Shoreham 14 also has a walk in pantry, making it perfect for first home buyers who love to cook!
Brooklyn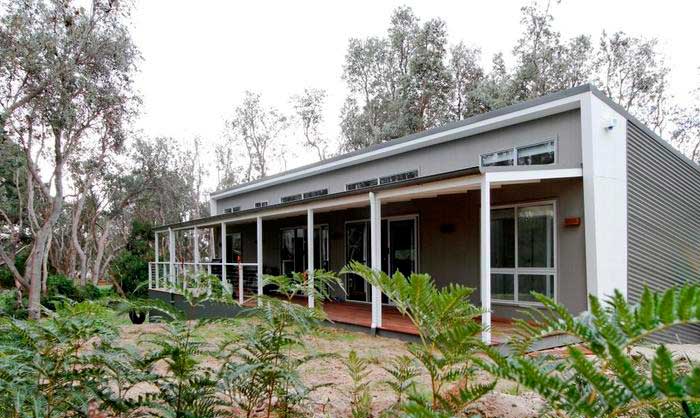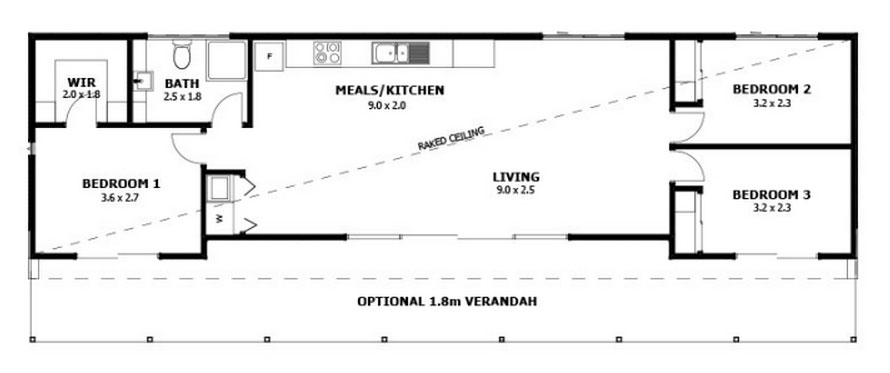 The Brooklyn modular home design is a 3-bedroom 1-bathroom home that would suit a young couple. While the main bedroom is spacious, the second and third bedrooms are on the more compact side, making them ideal for spare rooms, studies, or a soon-to-be nursery. Again there is a large open plan living area perfect for entertaining, and the optional 1.8m verandah is ideal for people who like the outdoor lifestyle.
Bottom Line on Modular First Home Designs
As you can see, there are a lot of options when it comes to modular homes for first home buyers. These are just a few of our more popular choices - there are many more modular home designs that would suit the first home buyer lifestyle just as well.
If you have any questions about modular home designs for first home buyers then feel free to get in touch via our contact page or leave a comment in the comments section below.

Posted by:
Laurie Raikes
Sales Consultant at Anchor Homes.