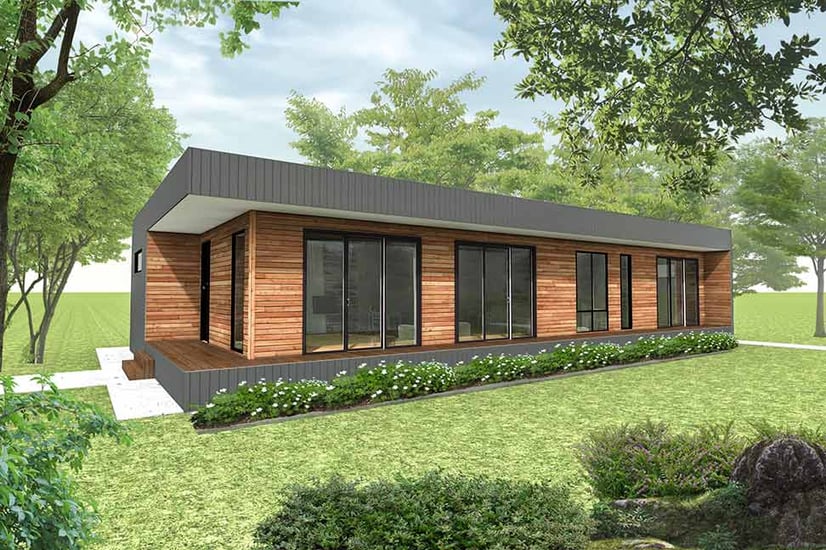 The latest in our Design Focus series looks at the Tambo 15 modular home design.
Ideal for family living, the Tambo 15 is a larger, 3+1-bedroom version of our popular Tambo design. Many people came to us saying they loved the design of the original Tambo, but wanted something more spacious, so we set our design team to work and the Tambo 15 is the end result.
One of the most striking things about the Tambo 15 is the façade. The home is shown here with our ultra-modern Cubehaus façade, which in the Tambo 15 uses more timber than in any other design in which it's used. The cladding shown at the rear of the design is hard-wearing Weathergroove, by Weathertex – available in any colour of the rainbow.
The other thing you'll notice about the Tambo 15 is the amount of glass across the front of the home, providing you with an abundance of natural light. This home is ideal for a north facing block, or where you can face it towards a view to take full advantage of the great visibility offered by the front windows and doors.
The Tambo 15 has a spacious interior with a total floor space of 146sqm (around 15 squares in imperial). There's a large open plan living and kitchen area, complete with an island bench and generously sized walk in pantry for the chef in the family. The pantry is also designed to accommodate your fridge, maximising the use of space in the main kitchen area.
The main bedroom has the added privacy of being kept separate from the other bedrooms while also having a private exit to the al fresco decking area. The way the main "bedroom wing" (containing bedrooms 2-4 as well as laundry and bathroom) can be easily closed off via the central door, saving power on heating and cooling when it's not being used.
The fourth bedroom can easily double as a study, making this design great for a family with one or more people who work from home. All the bedrooms have built in robes, and the master bedroom has a walk in robe and ensuite.
The main toilet is separate to the main bathroom for added convenience.
An optional decking area provides a lovely al fresco space, and the 3 large glass double doors across the front of the house can be substituted for bi-fold doors – a popular design choice among our customers.
Topping off the features of this spacious, contemporary design are the 9-foot ceilings, which give a sense of space and comfort.
With a base price of $214,100 (at the time of writing), the Tambo 15 is one of the best value 3+1-bedroom modular homes on the market today.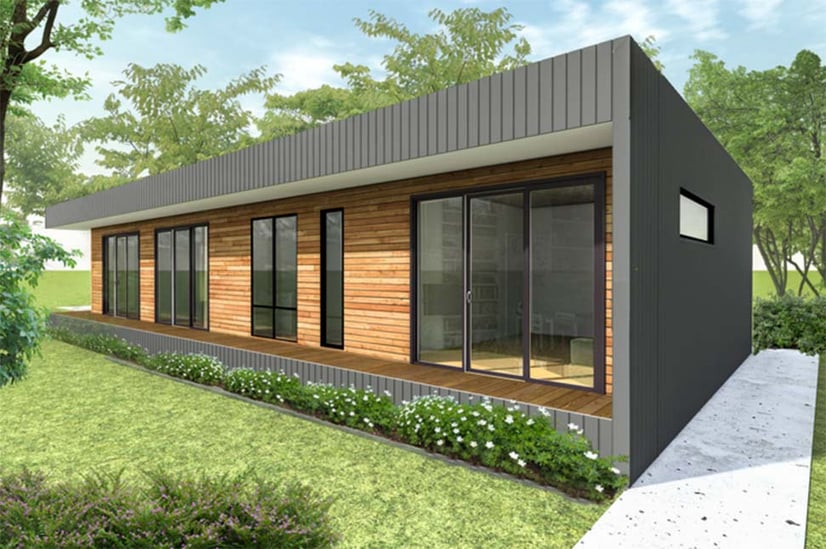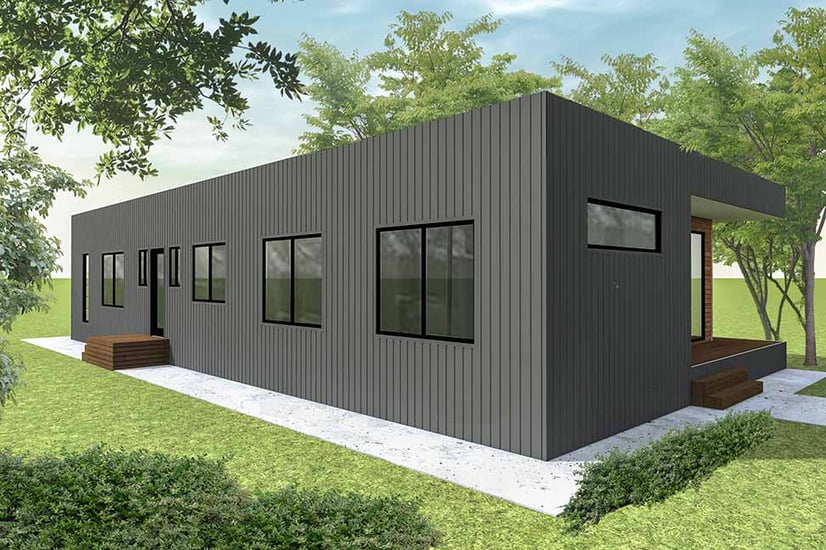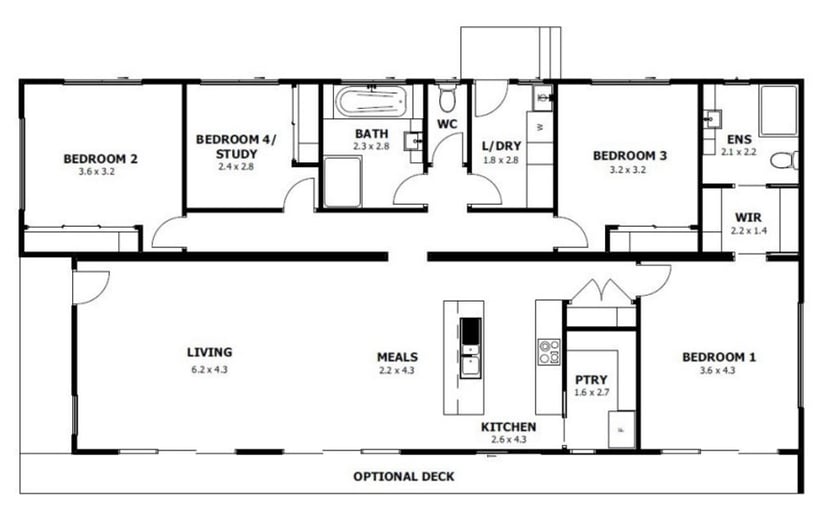 Posted by:
Laurie Raikes
Sales Consultant at Anchor Homes.