3 Optional Extras That Will Boost the Value of Your Modular Home
December 02, 2016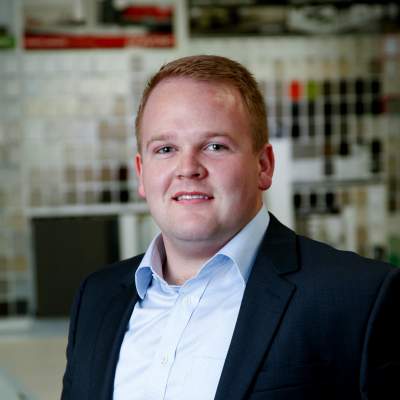 Clever modular home upgrades to increase your resale price.
When you build a modular home with Anchor Homes, the list of standard inclusions is extensive, which means your completed house will be ready to move in and enjoy straight away.
But if you want to take it up a notch and move your home to the next level, you can choose to add some additional items. Upgrades including outdoor living spaces, sustainability features and carports and garages can improve your lifestyle, save you money, look amazing - and importantly, boost the resale value of your house.
So, which upgrades are the must-haves? Here we share our top three value-add extras.
Outdoor Living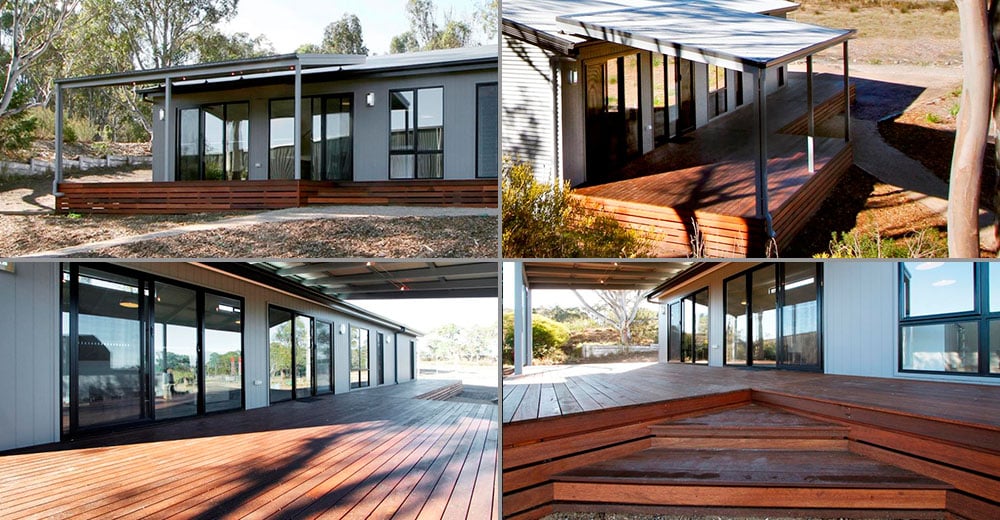 Having a place to enjoy the great outdoors is a must for Aussie families, and a deck, verandah or alfresco area provides the perfect setting to do just that.
The type of outdoor space you create will depend on the climate you live in, how much land you have, your budget and the size of your family. When you're discussing your plans with your designers, have a chat about what you'd like and we'll incorporate it into the plans.
There's a range of deck and alfresco designs available featuring our different facade options, which means they'll look great and blend seamlessly with your home.
It's worth noting that if you're thinking of adding an outdoor living space, it's easier and more cost-effective to build it during the construction of the house, rather than retrofitting it at a later date.
And the best part is that you'll get to enjoy your outdoor living area now! Decks, verandahs and alfresco areas complement all modular homes and create a space that is ideal for both entertaining family and friends, and finding a quiet spot to relax and unwind.
A well-planned and executed deck or alfresco adds real value and character to your home, is a big drawcard for prospective buyers and it's sure to become a favourite spot for everyone in the family for many years to come.
Sustainability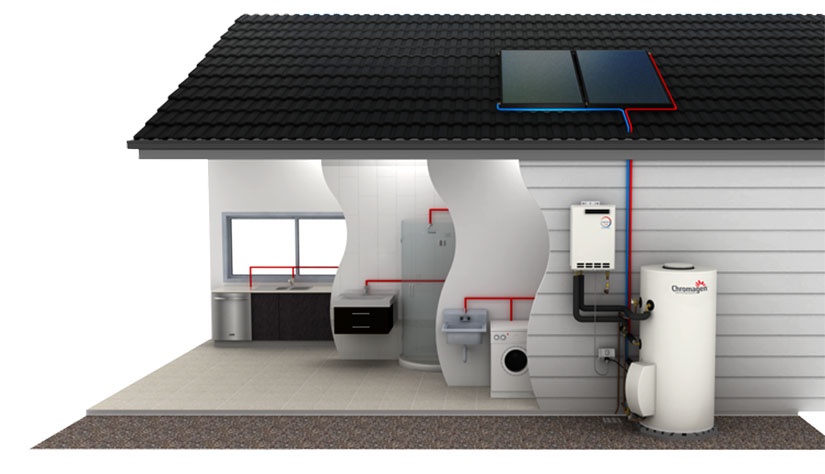 These days, the smaller our environmental footprint, the better – both for the planet and our back pocket. When you build a modular home, you've got plenty of options to increase your energy star rating – and boost your resale value in the process.
By incorporating sustainability features such as double-glazed windows, and upgraded insulation, you'll cut back on your heating and cooling costs, which over time equates to big savings.
Solar hot water systems work by harnessing free heat energy from the sun, and can easily be included with your modular home. They also include an electric or gas booster, which means your water is always hot and ready – even on cold days and at night.
Another great sustainability feature that's available is LED lighting. It does require a larger upfront investment to install, but is much more efficient than other lighting over time. With a lifetime of 15,000 to 50,000 hours, LED globes last 5-10 times longer than a halogen bulb.
When you choose these upgrades as part of your build, rather than installing them later, you'll pay less and boost the energy star rating on your home. Plus, sustainability features are something more and more buyers are putting on their "must have" list, and having them will give you an added edge if you do choose to sell.
Carports and Garages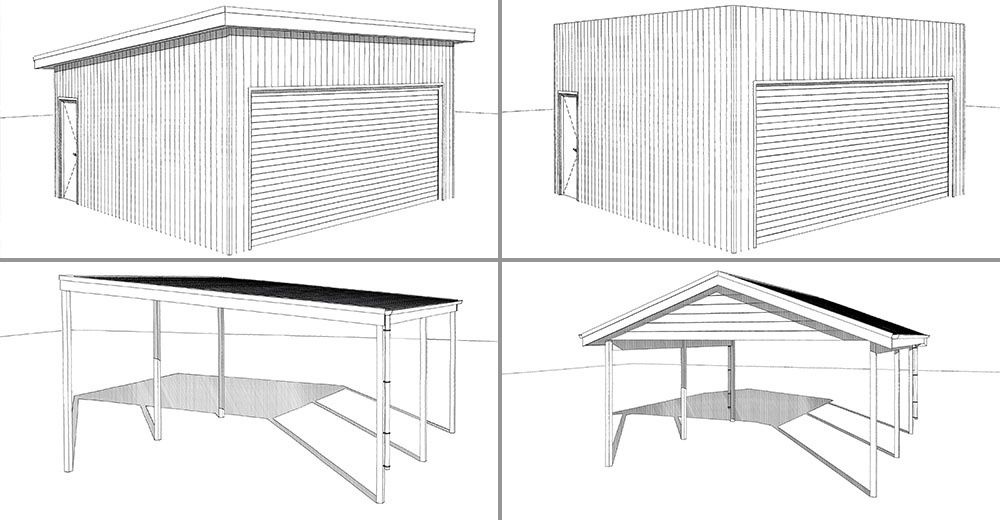 Adding a covered space for your car, whether it be a carport or a garage, is a great way to increase the value of your home. Plus, when you include your carport or garage in your new home construction, you can make sure it matches your house perfectly.
Both carports and garages can be attached to your house or be freestanding anywhere on your property, and you have the choice of single or double size depending on your needs.
Our range of carports and garages have been designed to complement each of our homes and you can match the façade to that of your house to complete the look. And if you have a large block you may decide to include a lock up garage for extra outdoor storage space.
Having an undercover car space or two is something that all prospective buyers will love and it will also bump up the value of your modular home.
Bottom Line
When you hand-pick upgrades to give your modular home that extra something special, you'll reap the rewards when it comes time to sell. But the biggest upside is that you and your family can enjoy the benefits these modular home upgrades bring for the many years that you live in the house.
So, the bottom line is, it might cost you a bit extra in the short term, but it in the long term some well-chosen optional upgrades are well worth it.
Over to you
Do you have some personal favourites that could boost your home's value? We'd love to hear them in the comments section below! If you're interested in budgeting out how much these and other inclusions might cost when designing your modular home, why not download our latest modular home pricing guide?