4 of the Best Kitchen Layouts for Your New Home
February 24, 2017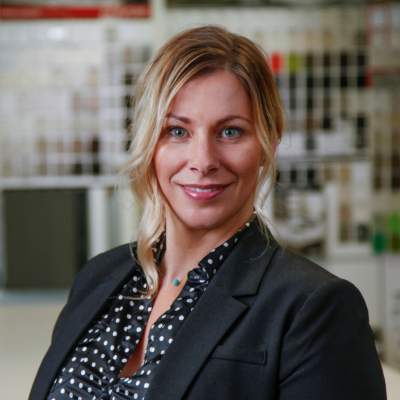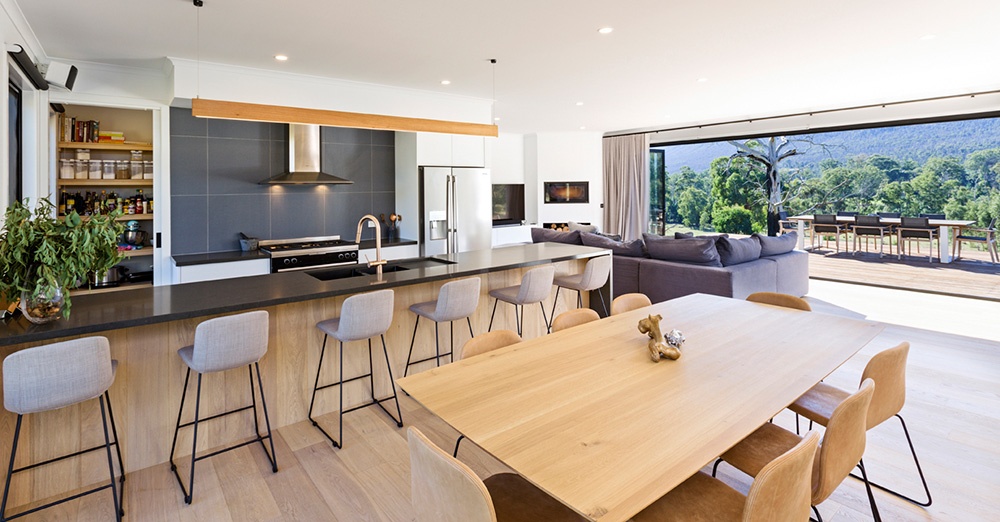 When you're designing a new kitchen, there's lots to consider – colour, style, materials and appliances to name a few.
But before you start looking at benchtops and splashbacks, you need to decide on the most important element: your layout.
The layout of your kitchen is about more than just where your appliances will go, it's also the critical factor that determines how your kitchen will be used and enjoyed.
The best fit for you will depend on the size of your kitchen, and how you intend to use the space – some layouts suit the serious cook, others lend themselves more to socialising and entertaining.
There are four popular options – the Galley, U-shaped, Single-wall and L-shaped – so let's take a closer look at each.
The Galley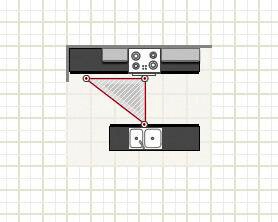 The Galley layout is a modern design, that works in most kitchen spaces.
It's especially suited to small to medium size kitchens that are separate from the main living area.
This layout is efficient, with everything within easy reach – which is why most restaurants use a Galley design.
In fact, the name itself comes from the kitchen of a ship or plane.
When the Galley layout is used for compact spaces, it's important to make sure you have plenty of natural light, from windows or skylights, especially if you have full-height cupboards, otherwise it may feel confined.
You could also choose to open it up, by turning one side into an island for a more open-plan design.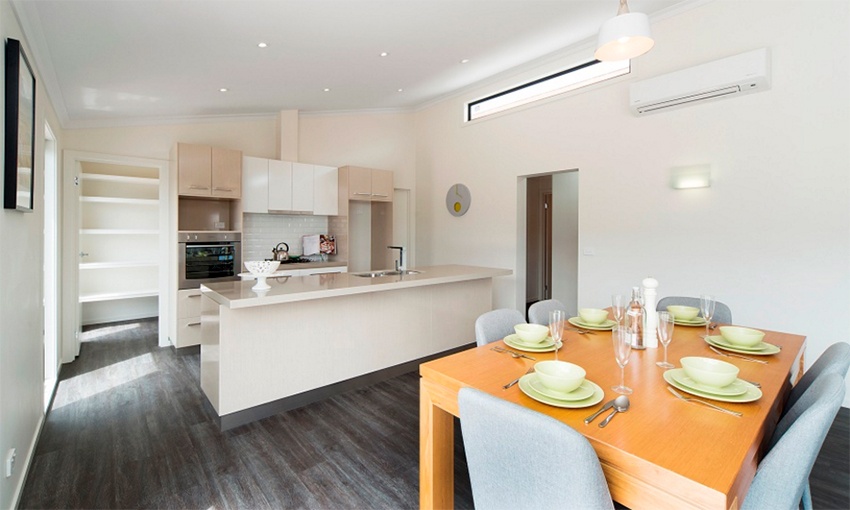 U-Shaped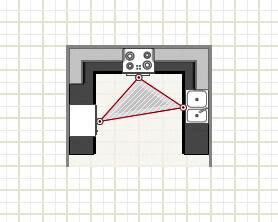 The U-shaped kitchen is similar to the Galley, but with one end closed, adding an extra bench to create the "U" shape.
This layout is flexible, and works equally well in both narrow and square spaces.
If you have a large area, the U-shape is great for families who like to get together in the kitchen to cook up a storm.
Plus, you can also add a dining table in the middle, creating a meals area that is central to the action.
When located adjacent to the living area, the U-shaped layout gives you some privacy to cook and prepare your meals, but it's still open enough to keep you involved in the conversation and activities happening in the living room.
Single-Wall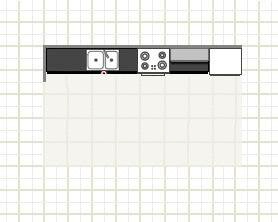 This is the best fit for small spaces, as everything is built in along one wall. Where space allows, an island bench opposite can add extra storage and some much-needed preparation room, as the bench space of this design is limited.
These days, single-wall layouts are also becoming popular in larger homes – with the addition of the island bench, the kitchen is connected to the living area, to create a true open-plan feel.
There is a danger that the Single-wall design can look cluttered.
To avoid this, integrate your appliances where possible, and balance the design by having the fridge at one end, and the pantry and oven at the other.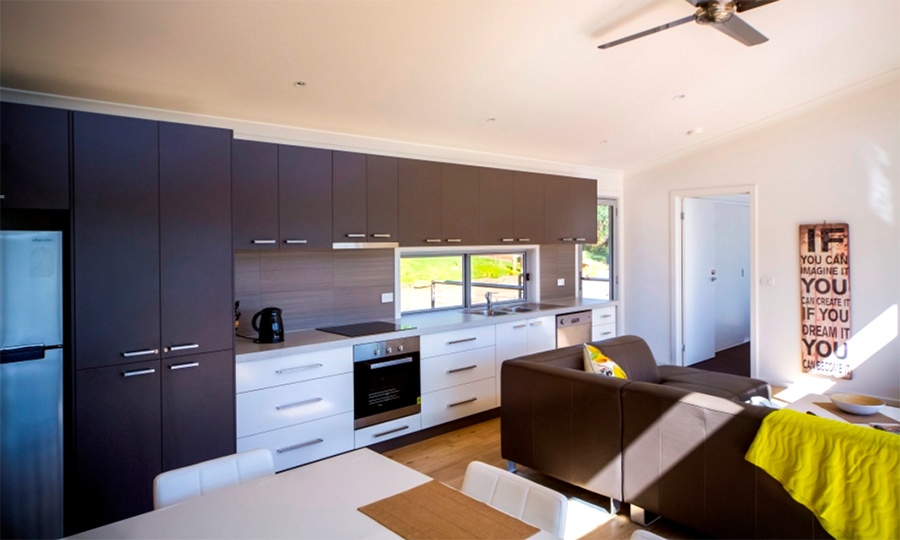 L-Shaped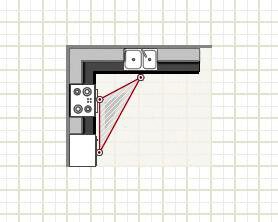 This is a very popular option for modern homes, as the L-shape lends itself perfectly to open-plan living.
It's great for those who like to cook together, as its open shape is ideal for multiple cooks to work in the kitchen at the same time.
Perhaps the most appealing aspect of the L-shape is its suitability to mingling and entertaining while you cook.
Add an island bench with some chairs and your kids can eat breakfast with you while you prepare the day's lunches.
Or, you can invite your guests to join you in the kitchen while you're prepping and cooking the evening meal. This means you can chat and enjoy a glass of wine with friends and family while you work, instead of missing out on the fun.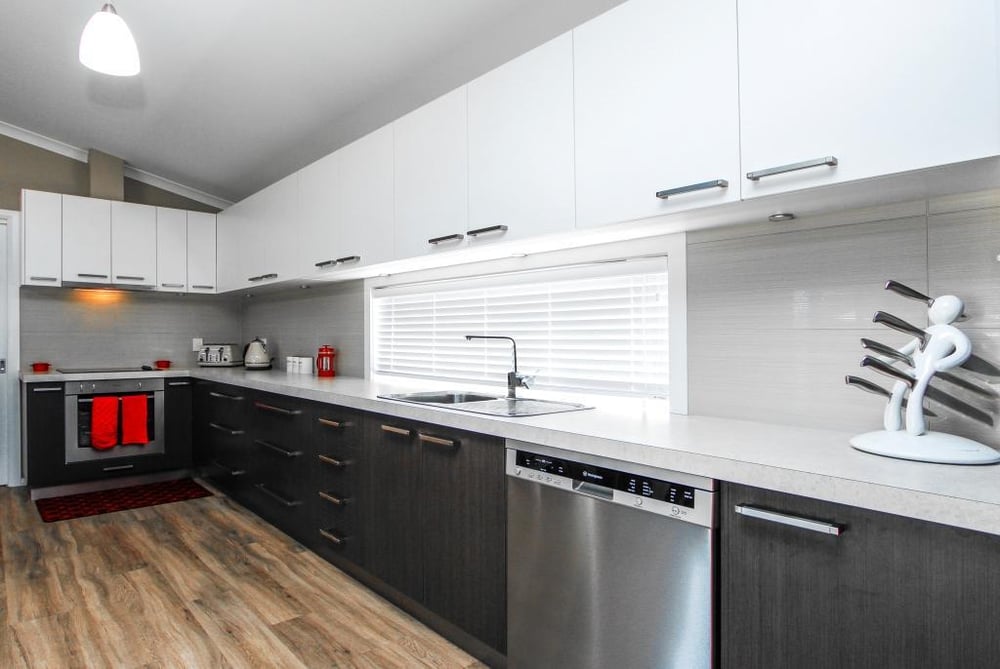 Design Matters
We spend many hours in the kitchen, and it's the activity hub of the home, so having a layout that's functional and efficient is important.
But beyond that, when your kitchen design is aligned to your family's lifestyle and needs – whether that be easy entertaining, fast food preparation or serious cuisine – you'll have a space that is practical, inspiring and fun for many years to come.
Over to You
Do you love your kitchen layout and have some tips to share? Or need advice on choosing the right layout? We'd love to hear from you!