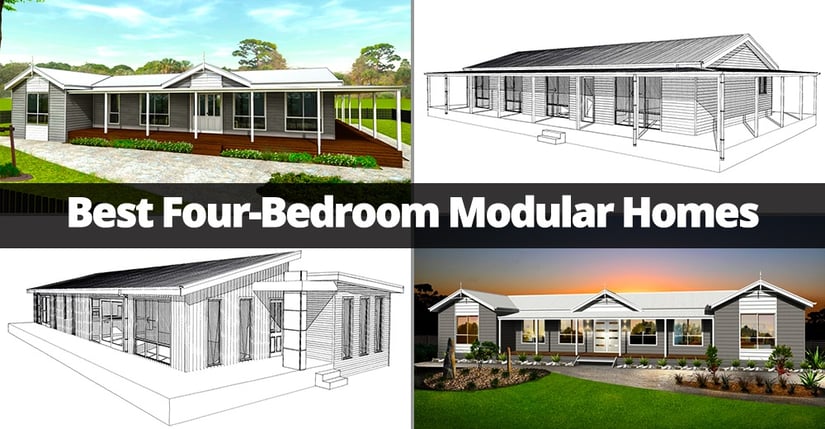 A hand-picked selection of our favourite large modular homes

If you have a growing family, or are thinking of starting one, a four-bedroom modular home will give you the space you need. Our four-bedroom range includes large and spacious homes, compact options, and plenty in between.

Here we've shared our top four picks, and these include both modern and traditional designs. They've been chosen with country, beachside, and suburban living in mind and all have the flexibility to include decks or verandahs so you can relax and enjoy your outside space. You'll find we have an impressive range of four-bedroom modular homes available, and here are four of the best.
Kingsford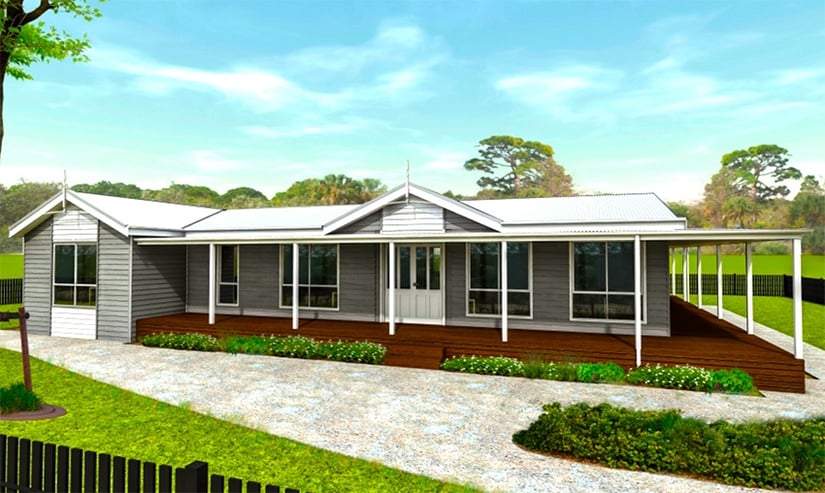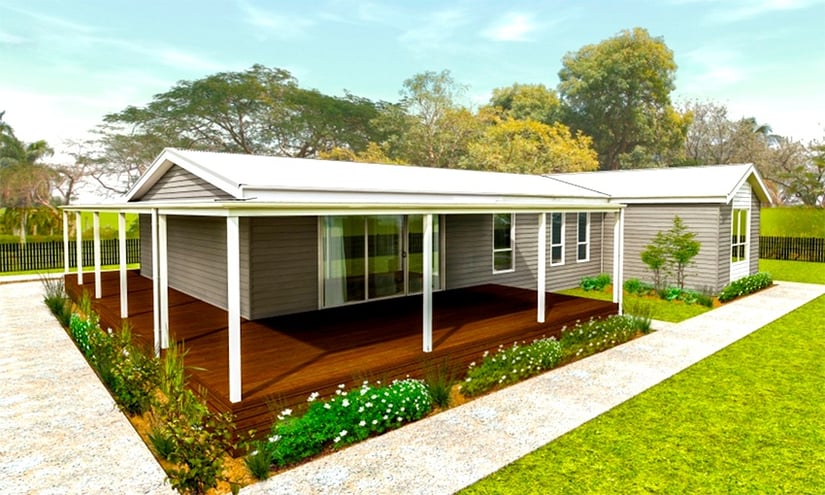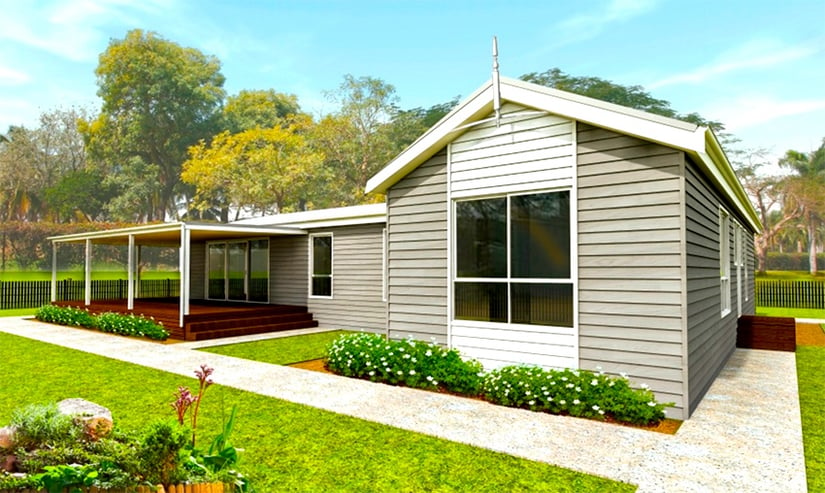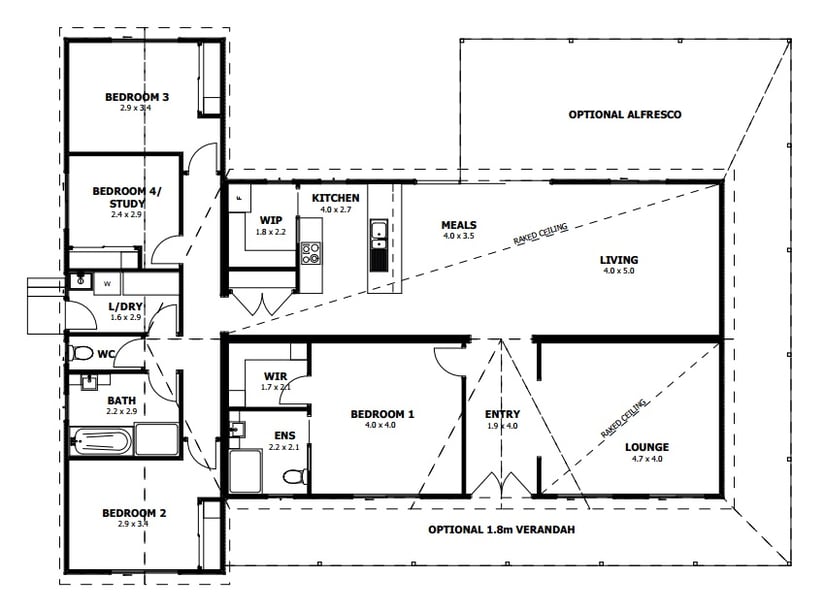 The Kingsford is a country home with character, yet it's contemporary design maintains a modern and spacious feel throughout. The four bedrooms are all a good size, with the fourth being suited to a bedroom or a study, depending on your needs. The master bedroom is located in a separate wing with an ensuite and living room at the front of the house, giving privacy and a quiet space for parents to retreat to at the end of the day. This second living area is large, and with the inclusion of double doors it becomes a flexible recreational space, perfect for a home theatre.

The Kingsford's formal entry is a great feature, leading into the open plan living and kitchen area with a raked ceiling that adds space. The gable façade shown here gives the home charm, and the optional front decking and rear alfresco area provide an ideal space to relax and entertain. A variation of the Marysville design, the Kingsford was created after feedback from customers who were looking for a slightly smaller and more economical option. At the time of writing the base price is just $233,320, and with plenty of room for medium to large families, it's a spacious and affordable home for your rural block.
---
Looking for our full pricing guide? Download it here.
---
Marysville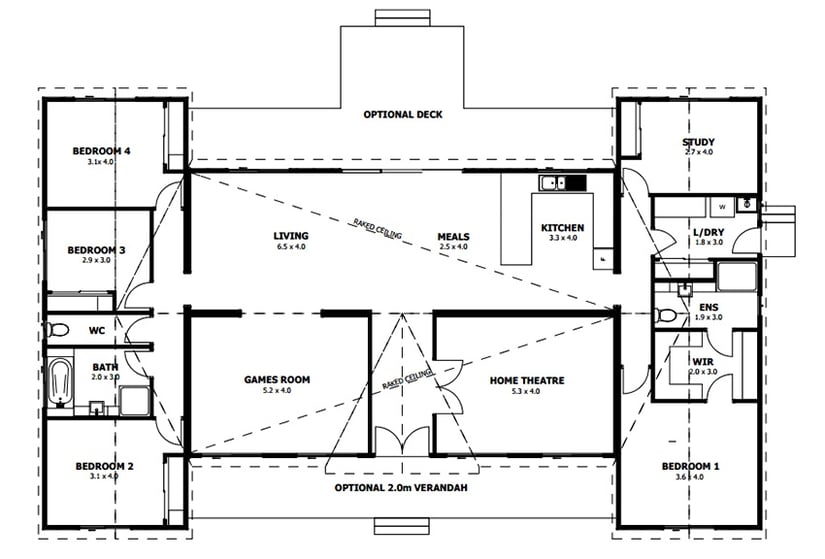 The Marysville is an impressive home which boasts four bedrooms plus a study, and ample living space for large families. With a base price of $271,630 (at the time of writing), the wide frontage can be complemented by an optional verandah, giving it a homestead look and welcoming feel. The heart of the home includes three separate spaces for relaxing and recreation, including a games room and home theatre, so the kids will never be bored.

The raked ceiling in the main living, meals and kitchen area provides space and light, and with the addition of an optional deck or alfresco area at the back, you'll have the perfect place for entertaining. The design allows for privacy for parents and children, with the master bedroom and ensuite located on the opposite wing to the remaining bedrooms and main bathroom. The Marysville is well-suited to large families looking for an attractive and spacious home for their country block.

Shoreham 19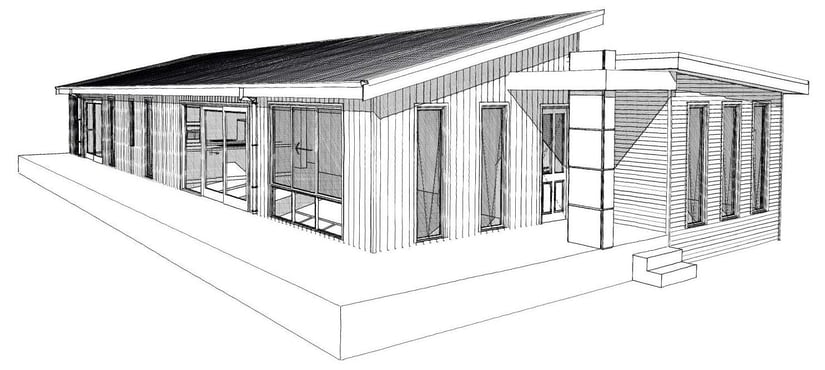 One of our most popular designs, the Shoreham homes include two, three and four bedroom options, and have everything a modern family could need. The four bedrooms in the Shoreham 19 design are all an excellent size, with bedrooms three and four situated next to a living area which is separate from the rest of the house, perfect for a kid's (or parent's) retreat. Both the lounge and main living, kitchen and meals area feature a raked ceiling and highlight windows, which adds an airy atmosphere and allows for plenty of natural light.

Many customers choose to add the optional covered alfresco area outside too – it has direct access from the kitchen and meals area, making it a perfect spot to entertain and enjoy the great outdoors. The Shoreham 19's narrow frontage and long shape makes it great for a smaller block and the design looks right at home by the beach. The base price is $231,750 (at the time of writing), and it's shown here with the split skillion façade and optional side deck to complete the look. This attractive, contemporary home provides lots of liveable space for the whole family to enjoy as they grow.

Ironbark 2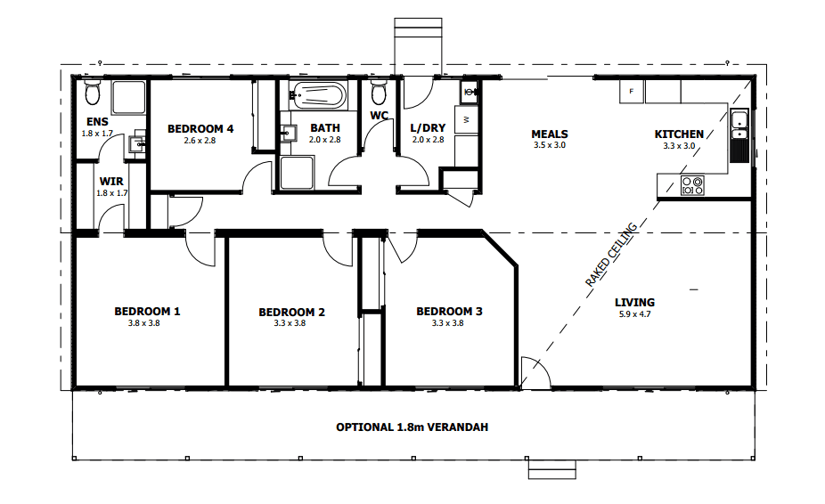 The Ironbark 2 is a compact four-bedroom home, and its smart design makes excellent use of the space. The home features a more traditional layout, with the living area separate from the U-shaped kitchen and dedicated meals area. Bedrooms one, two and three are all a good size and, depending on your needs, the fourth bedroom could be used as a study.

The master bedroom also has the added benefit of a walk-in robe and ensuite giving you extra space and comfort. The exterior is completed with weatherboard cladding and the optional verandah across the front of the house creates a country homestead feel. With a starting price of just $184,370 (at the time of writing), the Ironbark 2 is a great choice for families looking for an affordable four-bedroom option for their large block.
The Choice is Yours
So, whether you're looking for a modular home for a beachside block or a sprawling country estate, our range includes four-bedroom homes that have been lived in and loved by many families over many years. Plus, all of our designs have the option to make changes to the layout if needed, so you can add in special touches to create the perfect home for you and your family to enjoy for many years to come.
Over to you
Have a question about our four-bedroom modular homes? Or maybe you have your own personal favourite? We'd love to hear your thoughts in the comments section below! Why not download our entire pricing guide, which includes prices for all our homes as well as a pricing calculator for your project.


Posted by:
Laurie Raikes
Project Consultant at Anchor Homes