What is a Bushfire Management Overlay?
April 01, 2016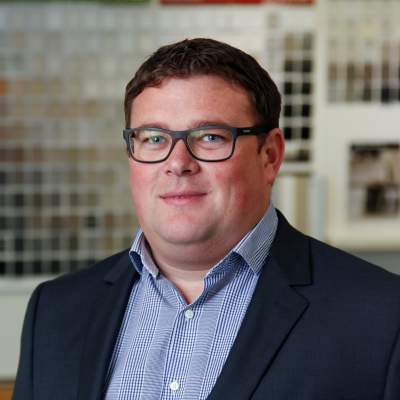 One of the questions that comes up a lot with our customers is "what is the bushfire management overlay"?
Whether you're building a modular home or using conventional building methods, the subject of a Bushfire Management Overlay (BMO) an important consideration. In this article, we'll take a look at the BMO and help you work out how it affects your building plans.
What is the BMO?
Bushfire risk in most Australian states is divided into several different categories. For example, in Victoria, the risk of bushfires is classified according to these categories:
Low bushfire threat area – this means there are no specific bushfire protection measures required.
Bushfire Prone Areas – this denotes a medium bushfire threat. Properties in this category mainly need protection from ember attack. This is covered by a Bushfire Attack Level (BAL) rating.
Bushfire Management Overlay – this category indicates the property is at very high risk of bushfire. Properties that are covered by the Bushfire Management Overlay will require protection from ember attack, radiant heat and direct flame contact. Properties subject to the Bushfire Management Overlay require a BAL assessment and must address factors such as the management of vegetation, water and access in the form of a Bushfire Management Overlay Report.
Most states in Australia have a similar method of categorising bushfire risk.
How to Find Out Which Category Your Property Comes Under
Each state government website will have an online tool that allows you to check the bushfire risk factor for a particular property. In Victoria, you can generate a free bushfire risk report here at land.vic.gov.au.
If your property report falls into the third category above and then it will have a Bushfire Management Overlay as part of the report. For example, in this report you can see that on the second page it specifies that a BMO is in effect (pictured below).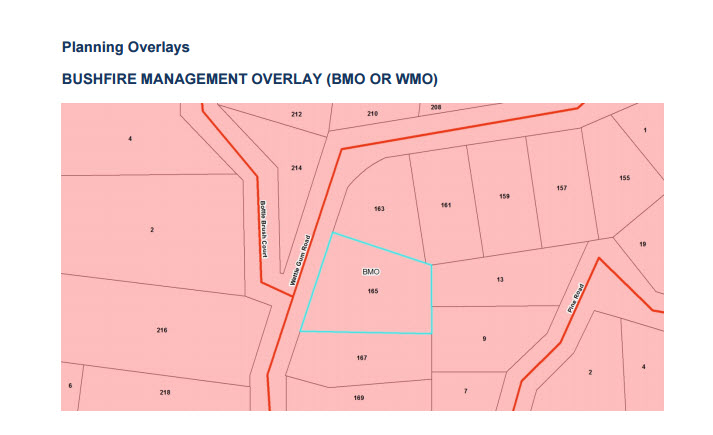 What to do if Your Property has a BMO?
If your property is in a bushfire prone area and has a BMO on the plans then you'll need to get a Bushfire Management Statement (BMS) before building. A BMS is a fairly complicated technical planning and bushfire science report.
The report is a mandatory requirement to meet the Victorian planning requirements for any properties with a BMO, and the same is true of most other states.
Included in your BMO Report are things like:
Bushfire Hazard Site Assessment
Bushfire Hazard Landscape Assessment (for properties not in residential zones)
Bushfire Management Statement, which provides:
A BAL rating based on the Australian Standard and defendable space distances
Calculations of defendable space and vegetation management
Static water supply and access requirements
Satellite mapping of bushfire hazards and protection measures on the property
Many local councils also require a Bushfire Management Plan to go along with the report.
Where Can You Get a BMS?
In the event that you do need a BMS, your builder can often assist with this process. For example, here at Anchor Homes many of our modular home customers build in rural areas, where a BMS is a common requirement.
We partner with an external consultant to provide these statements on behalf of our clients, and this is done as part of the pre-contract stage when buying a home from us.
Don't Forget BAL Assessments
As well as a BMS, every new home plan requires a BAL Asessment, which we also carry out as a matter of course when planning a new home.
Final Thoughts
Do you have questions about Bushfire Management Overlays and how they affect your building plans? Leave a comment in the discussion area below. Our team read and reply to all comments.
You can also download our Bushfire Attack Level guide via the link below.