How to Custom Design a Stunning New Modular Home
July 29, 2022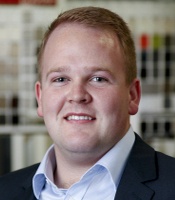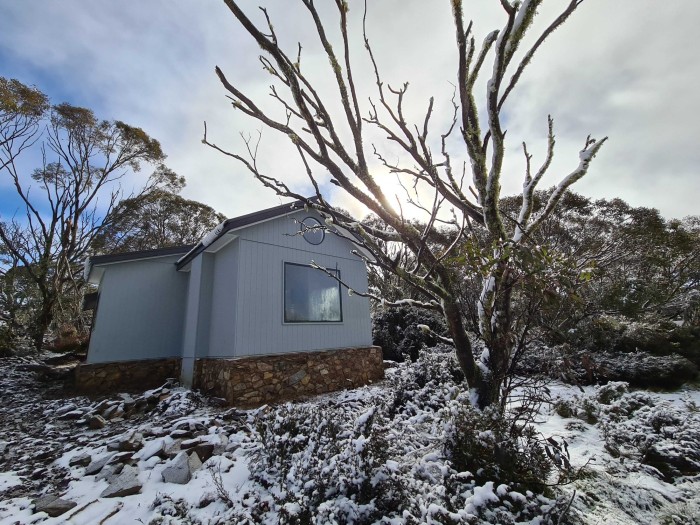 Custom modular project, Dinner Plain, VIC
Today, modular homes are available in a large range of unique designs. From compact homes that offer fantastic value, to luxurious designs that have everything you could want and more, modular homes are a fast, simple and cost-effective way to build.
However, while the pre-designed range is diverse and flexible to customisations, you are not limited to building a home from these designs alone. If you have your own ideas and dream home vision, or you have a challenging block that requires something a little different, our team can work with you to create a custom modular home from scratch.
So how does it work? Read on to find out!
Modular home design options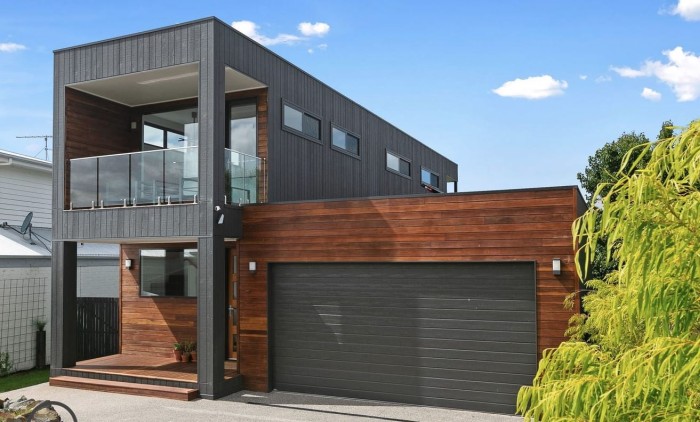 Custom double-story modular home, Apollo Bay, VIC
When building your new home, you essentially have three options. In most cases, the fastest, easiest and most cost-effective way is to select your favourite floor plan from our pre-designed range. With over 35 beautiful homes to choose from, there's a good chance you'll find the ideal fit for your needs. The second option involves working with our designers to customise one of the pre-designed homes to match your requirements. Many of our clients choose to alter the layout, flip the floor plan or change the configuration of rooms as required to create a home they love.
The final option is a complete custom build, where our designers bring your vision to life from scratch. While this will generally cost more and take a little longer to complete, building a one of a kind home that is perfectly suited to your family, lifestyle and the surrounding environment is extremely rewarding. Seeing your ideas take shape is exciting, and living in a home that you have a deep connection to will bring you much joy for many years to come.
Creating your custom design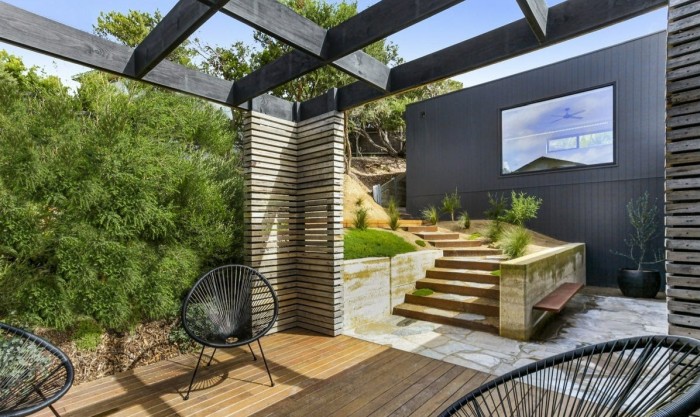 Custom modular home, Rye, VIC
Our design team have worked with many clients on custom projects of all sizes, and love the opportunity to get creative and work on a home that is truly unique. Whether you have a rough sketch, a carefully drawn plan, a vision board or a wish list of ideas, we'll get to the heart of your concept and help you bring it to life.
At a minimum, it's good to know the practical elements you need, for example, number of bedrooms, bathrooms and living rooms, as well as any lifestyle considerations, such as a teenage retreat, home office or outdoor entertaining area. Understanding the features and limitations of your block is also key to maximising its potential, so you can take full advantage of the natural elements such as orientation, slopes and views.
Custom design considerations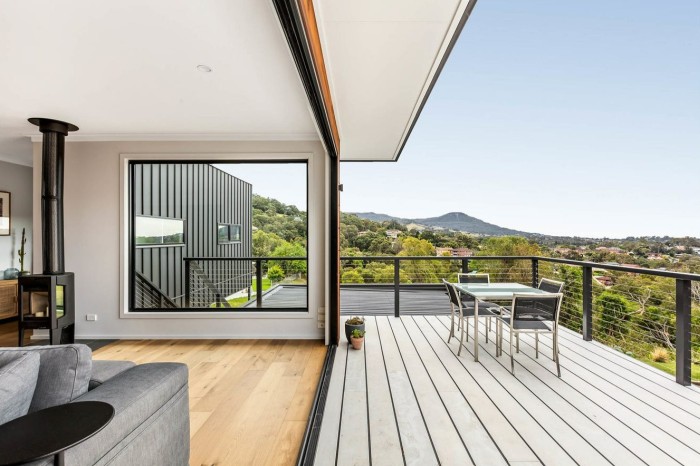 Custom modular design, Cordeaux Heights, NSW
When creating your home, we'll consider all the practical aspects such as the size of the modules for transport and access to your site. The pricing of your home will follow a similar process as the pre-designed range, with a cost proposal presented for your approval once the design is mapped out. Your home will then be built off-site at our manufacturing facility by our expert team, then delivered for installation by our on-site crew.
While the design stage will likely take longer than it would for a pre-designed home, the construction process will usually be completed in around the same amount of time, depending on the size of the home and included features.
Is a custom designed modular home a good choice?
If you're looking to build a completely original home, and have a vision in mind, a custom designed modular home could be the ideal solution. You'll be guided by our expert team, who will work alongside you to take your project from concept to completion, so the end result is a stunning, forever home that suits your family and lifestyle down to the last detail.
If you're keen to explore the possibilities, check out our extensive pre-designed range of modular designs. Or, if you have a concept in mind and would like to know if it can be done, get in touch with our friendly team for expert advice.