Modular Home or Kit Home: Which is the Best Option for You?
May 25, 2018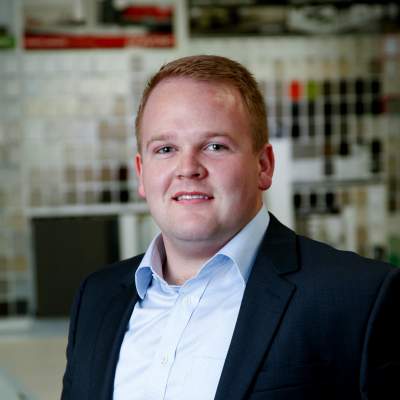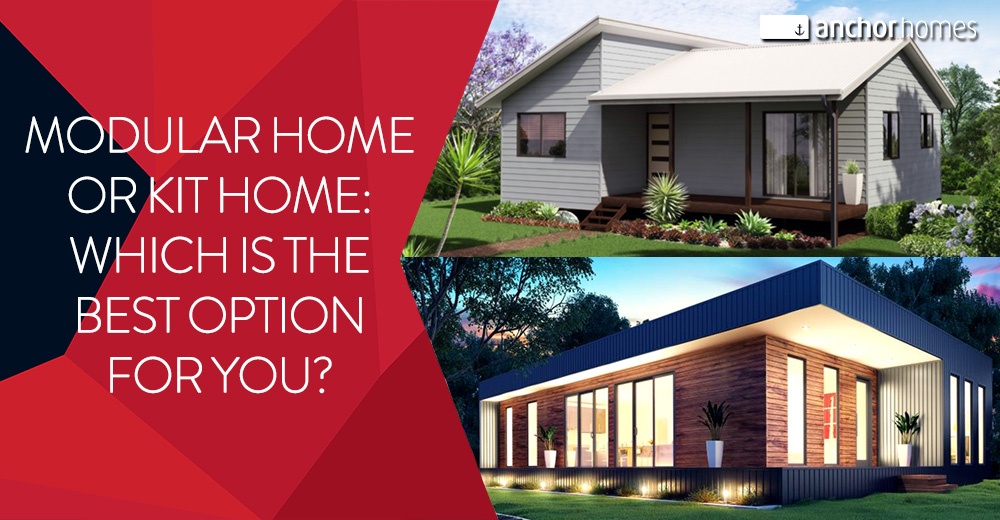 If you're considering alternatives to conventional building, there are two main options: modular or kit homes. And while both utilise off-site construction methods, they are quite different in the way they are priced, delivered, and installed on site.
So, how do you decide which method is the best fit for your new home build? Here, we'll explain 5 key differences between modular and kit homes to help you make an informed choice.
1. Flexibility with Design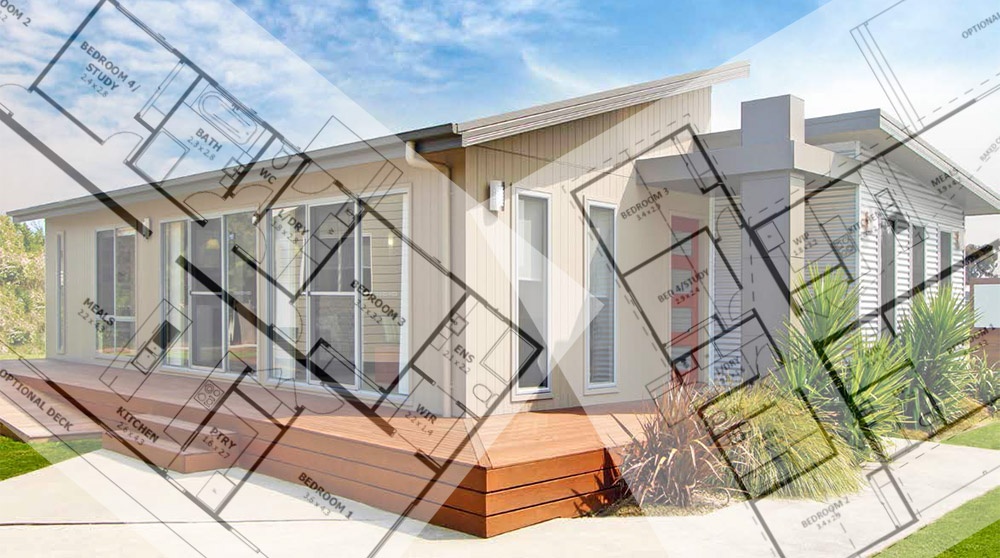 Modular homes can be built from the standard range, or easily customised to suit your exact requirements.
During the pre-construction phase, you can make changes to the floorplan, choose upgrades on fittings and add optional extras such as a decking or garage. Plus, you can even custom design your modular home from scratch.
Kit homes are generally less flexible with design and customisation. It is possible to make certain alterations if needed, but you may be limited with your options.
2. Costs and Inclusions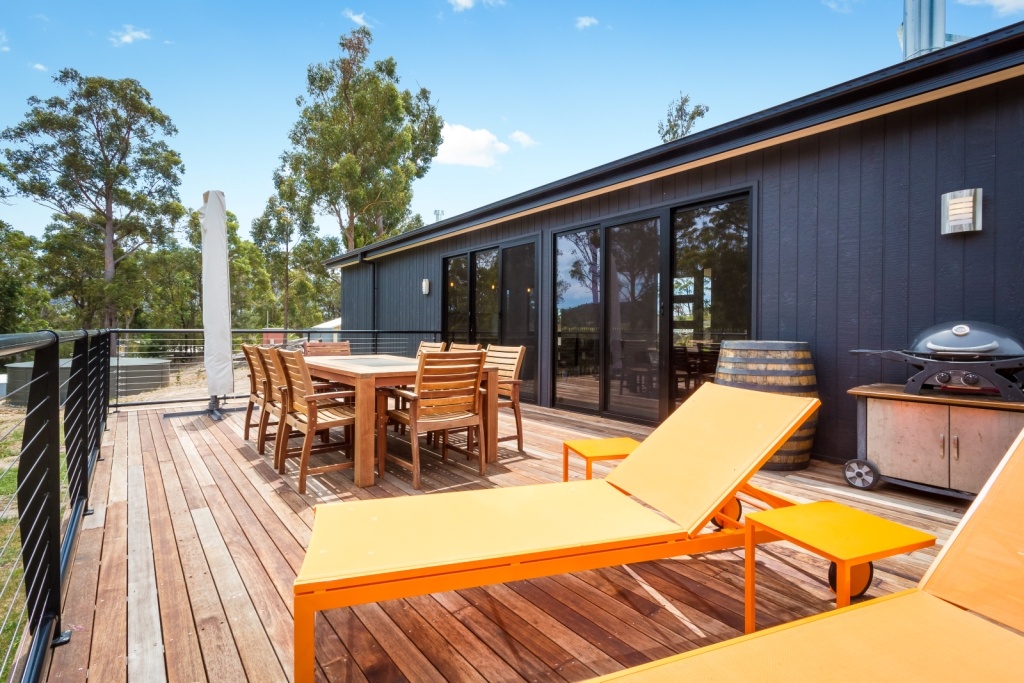 When comparing the price of modular and kit homes, it's important to look at the overall cost of the project. While kit homes are often available at a lower purchase price, you are only paying for the materials alone.
This means you will need to allocate extra money from your budget to cover the additional costs required to get your home to a point where you can move in. This can include onsite installation, connection to services and internal fittings.
The price you pay for a modular home includes most of what you'll need to get your house from concept to handover. The inclusions list is extensive and covers everything from your permit and on-site installation to your floor coverings and paint.
You'll have a clear picture from the start about the total cost of your project, without the worry of extra expenses popping up.
3. Securing Finance
If you choose to become an owner-builder for your kit home project, finance is available through an owner-builder construction loan.
This type of loan however, typically comes with a lower loan to value ratio (LVR), involves in-depth documentation and a number of checks before approval, which can be quite time-consuming.
Modular homes are built under the supervision of a qualified and licensed builder which makes them a more attractive prospect for lenders. However, banks do treat loans for modular homes differently from existing or conventionally built ones.
While it can sometimes be challenging to finance a modular home, with the right preparation and the support of an experienced builder, it can be achieved.
4. Construction Time and Installation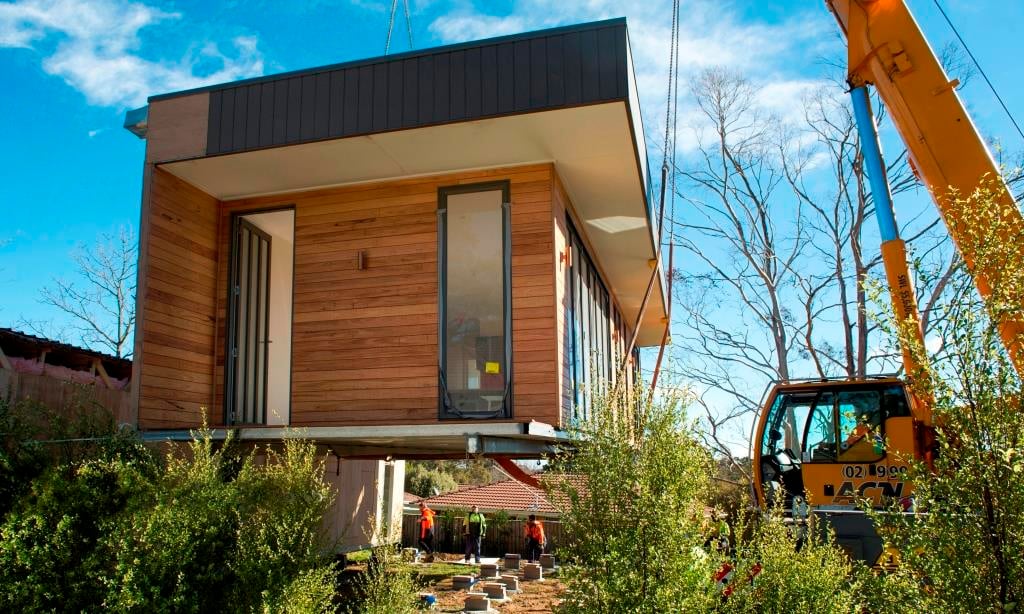 Modular homes are constructed off-site using the same materials as a conventional build.
They are transported to site in modules, then installed on foundations, connected to services, and you're left with a home that is ready to move in. The entire construction process takes approximately 14-18 weeks depending on the design and the extent of site works.
The different components of kit homes are made off-site then delivered to your block with instructions, ready for construction. You are then required to build the home on site yourself or use contractors, who you will need to engage, manage and supervise.
The onsite construction phase for kit homes typically takes even longer than traditionally built homes through a builder, given owner-builders generally have less experience in managing construction projects.
5. Permits and Insurance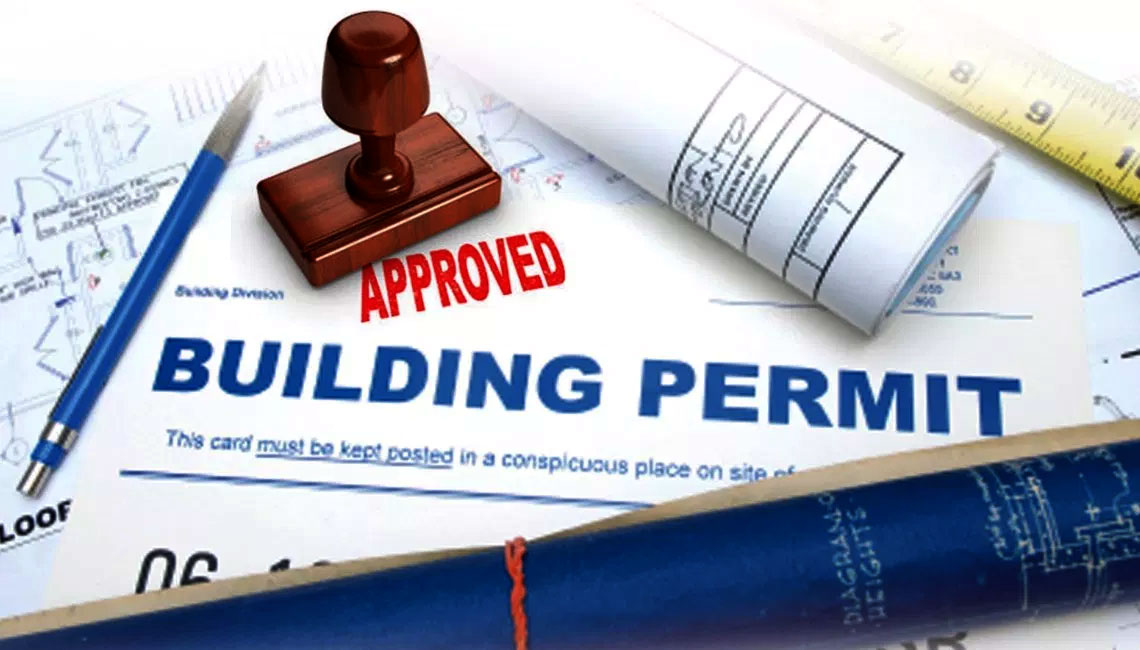 Both modular homes and kit homes require standard building permits. However, if you purchase a kit home and build it yourself, you'll also need an Owner Builder Permit.
Taking on the role of owner-builder can reduce overall costs if you are skilled in construction and complete the building yourself, but there is quite a bit of additional responsibility you'll also need to take on.
You'll need to manage any trades people who work on site, making sure they are licensed and hold insurance where required. You'll also need to consider your own insurance such as public liability, workers compensation and contract works insurance.
If you don't wish to be an owner-builder, you can purchase your kit home from a supplier who offers a building service or hire your own builder to construct the home for you.
Final Word on Modular and Kit Homes
Modular homes and kit homes can both be a great option, but it's important to do your research and understand exactly what each method involves.
Kit homes can appear the more economical option, but they require a substantial investment in time and effort from the owner to see the project through to completion.
Modular homes provide plenty of flexibility in design and the time benefits of off-site construction methods. In addition, they also provide peace of mind to the owner that the project will be completed to a high standard, within budget every time.
Over to You
Do you have a question about the difference between modular and kit homes? We'd love to hear from you!