If you're like most people who build a new home, you want to know how it all comes together. Understanding how the process works assists with planning, keeps you in the loop, and ensures your project goes smoothly from start to finish.
In this article, we'll provide an overview of how your new modular home is built. From first contact to the handover of your keys, we'll step you through the process, so you can understand how we transform your ideas from concept to your dream home.
1. First Appointment
We'll start by organising a time to meet face-to-face to create a design that fits your unique requirements. Bring your ideas and your wish list, and our sales and design consultant will work with you to find the right fit. We have some amazing homes in our standard range, plus, you can always add customised features or make changes to the design, to ensure your home is perfect.
2. Estimate and Approval
Once you're happy with the design, we'll provide you with a detailed cost estimate. At this time, we'll also visit your site (if needed) so we have a good understanding of the location of connections, how accessible your property is and can make recommendations regarding the best position and orientation of your new home.
3. Pre-Contract Stage
When the cost estimate has your approval, we move to the pre-contract stage. An initial deposit is required so we can prepare working drawings, and obtain your energy rating, BAL rating, site survey and soil report. We'll keep you informed of the progress and updates on what's next, so you know what to expect at all times. Then, once the required reports are obtained, we'll provide you with fixed costings for your project.
4. Planning
If a planning permit is required, our admin team will complete the application and submit it to council on your behalf. We'll keep in regular contact with your council to ensure your application is completed as quickly as possible.
5. Colour Selection
After your planning application is approved, you'll meet with our colour consultant to choose your colours, finishes and specifications. This includes everything from your floor coverings and cladding to tapware and cabinetry. Our team provides expert advice to ensure your selections are a good match and bring style and personality to your new home.
6. Construction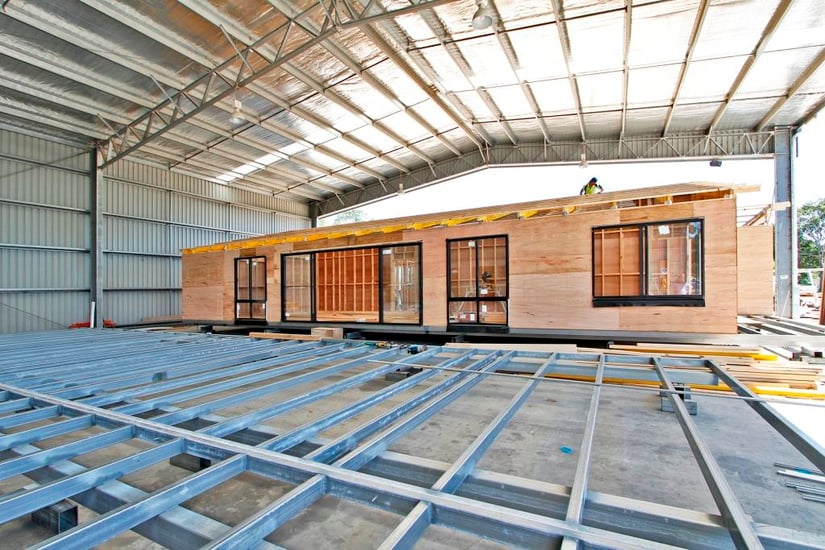 When the building permit has been issued, construction begins. We'll build your new home to approximately 95% completion at our Stratford facility. This phase usually takes between 8-10 weeks, and our customer care team will keep you updated throughout. Plus, you are welcome to visit anytime to see the progress for yourself.
7. Site Preparation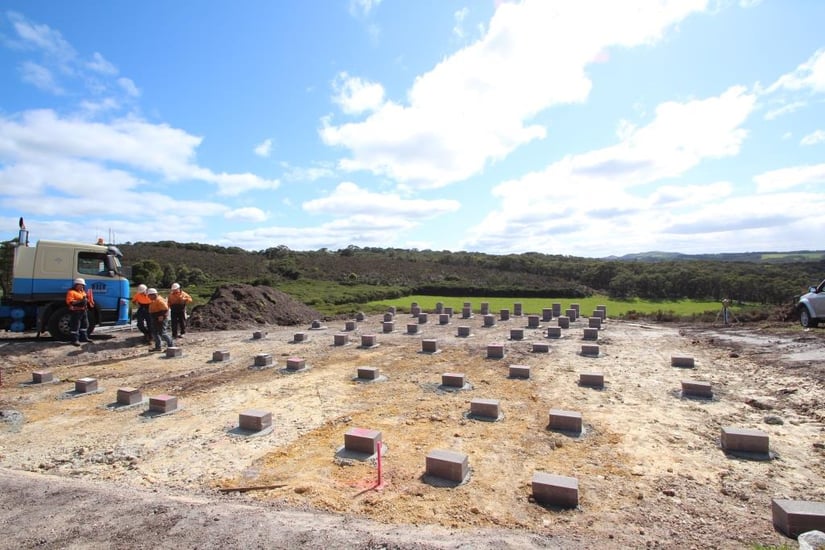 During the last few weeks of the construction phase, our site team will prepare the footings and connections to your site. This overlap enables us to complete your home faster, as we can install your home as soon as it's delivered.
8. Delivery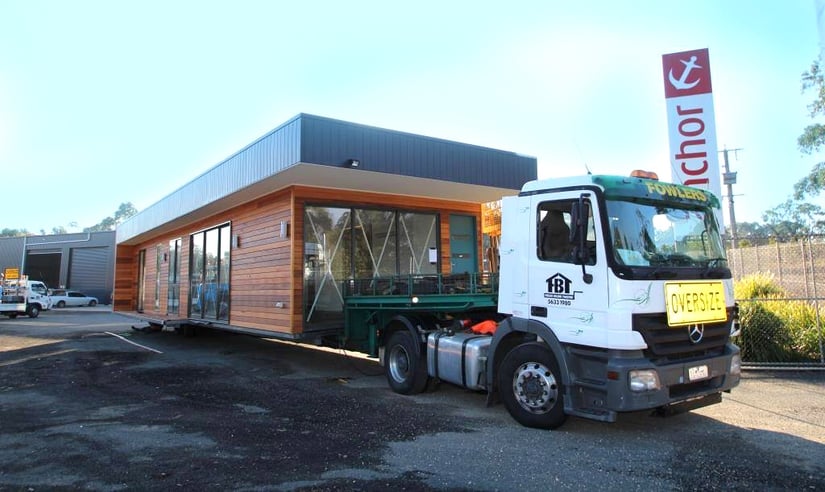 When the off-site construction is completed, your home is prepared for delivery and the modules are transported by trucks to your site. Depending on the location, this usually only takes a day. If required, a crane will assist on site to unload and position the modules of your home.
9. Installation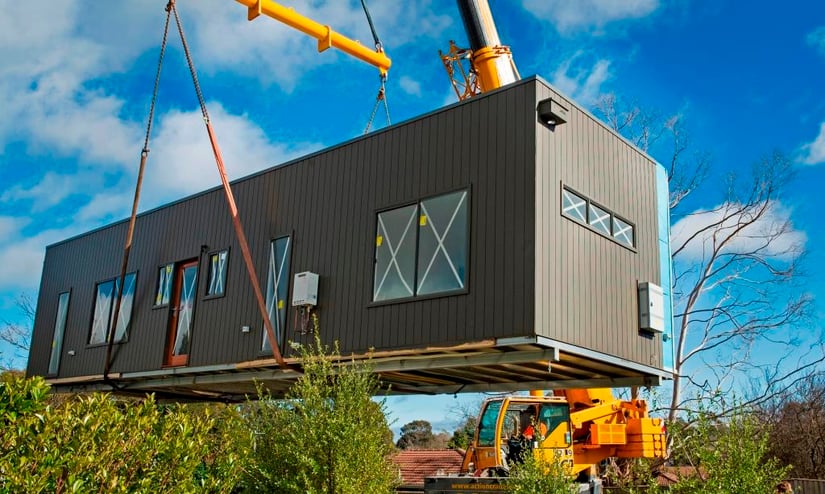 Our site team will then get to work installing and completing your new home, and this phase generally takes around 4-6 weeks. We'll add the finishing touches, including any verandahs or optional extras you have selected. We'll then make a final inspection together to make sure everything is completed just as you hoped.
10. Move In
After the inspection is complete, we handover your keys and your new home is ready to move in and enjoy!
Custom Homes
If you're building a custom-designed home from the ground up, the process begins with a specialised design consultation, followed by costing estimates and approval. Once approved your project follows the process as above.
Final Word on the Modular Construction Process
Building a new home doesn't need to be stressful. When you understand the process from the start and are kept up-to-date with the progress throughout your project, you can enjoy the excitement of watching your new home come to life, at every stage. And when you choose modular construction, your new home will be ready to move into sooner!
Over to You
Do you have a question about the modular building process? We'd love to hear from you!

Posted by:
Laurie Raikes
Project Consultant at Anchor Homes