Raising Anchor: In conversation with Rupert Bates [Show house Magazine]
January 15, 2019
In October 2018, Rupert Bates, Editorial Director at Show house Magazine in London had a one-on-one chat with Anchor Homes's Director and CO-founder Lester Raikes. The conversation surrounded the topic of modern methods of construction in Australia and UK and highlighted the positives and challenges of building modular homes in the two respective countries.
---
Publication title: Raising Anchor
.
Modern methods of construction special | Australia by Show house Magazine, London.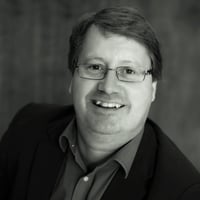 Rupert Bates. Show house Magazine, London
"Anchor Homes is steadily building its reputation as a modular house builder. But, like all developers, it needs a workforce and financiers that can keep up. RUPERT BATES meets co-founder Lester Raikes" ~ Rupert Bates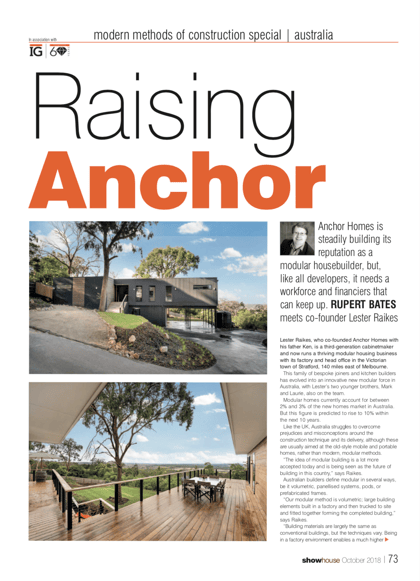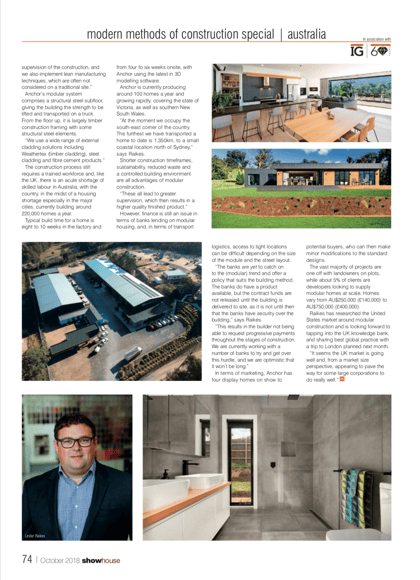 Image: Interview print in Show House Magazine
Lester Raikes, who co-founded Anchor Homes with his father Ken, is a third-generation cabinetmaker and now runs a thriving modular housing business with its factory and head office in the Victorian town of Stratford, 140 miles east of Melbourne.
This family of bespoke joiners and kitchen builders has evolved into an innovative new modular force in Australia, with Lester's two younger brothers, Mark and Laurie, also on the team.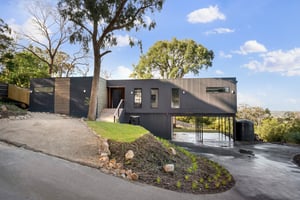 Modular homes currently account for between 2% and 3% of the new homes market in Australia. But this figure is predicted to rise to 10% within the next 10 years.
Like the UK, Australia struggles to overcome prejudices and misconceptions around the construction technique and its delivery, although these are usually aimed at the old-style mobile and portable homes, rather than modern, modular methods.
"The idea of modular building is a lot more accepted today and is being seen as the future of building in this country," says Raikes.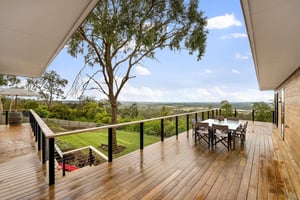 Australian builders define modular in several ways, be it volumetric, panellised systems, pods, or prefabricated frames.
"Our modular method is volumetric; large building elements built in a factory and then trucked to site and fitted together forming the completed building," says Raikes.
"Building materials are largely the same as conventional buildings, but the techniques vary. Being in a factory environment enables a much higher supervision of the construction, and we also implement lean manufacturing techniques, which are often not considered on a traditional site."
Anchor's modular system comprises a structural steel subfloor, giving the building the strength to be lifted and transported on a truck. From the floor up, it is largely timber construction framing with some structural steel elements.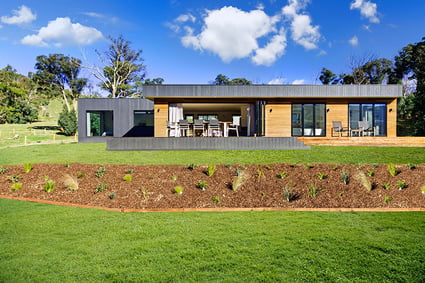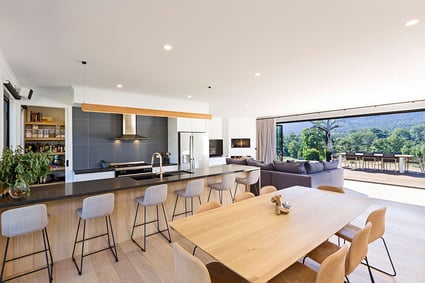 "We use a wide range of external cladding solutions including Weathertex (timber cladding), steel cladding and fibre cement products."
The construction process still requires a trained workforce and, like the UK, there is an acute shortage of skilled labour in Australia, with the country, in the midst of a housing shortage especially in the major cities, currently building around 220,000 homes a year.
Typical build time for a home is eight to 10 weeks in the factory and from four to six weeks onsite, with Anchor using the latest in 3D modelling software.
Anchor is currently producing around 100 homes a year and growing rapidly, covering the state of Victoria, as well as southern New South Wales.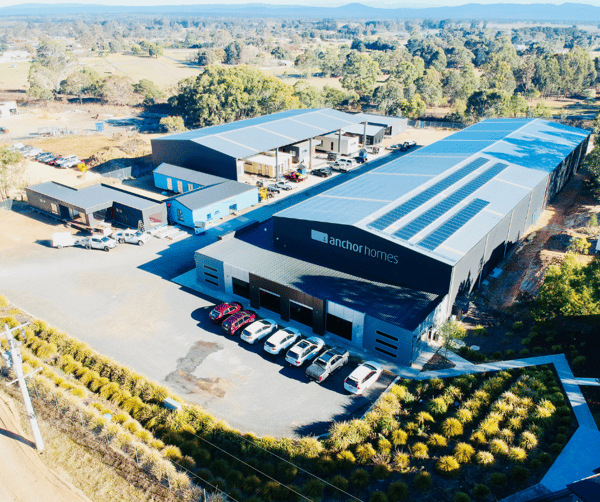 "At the moment we occupy the south-east corner of the country. The furthest we have transported a home to date is 1,350km, to a small coastal location north of Sydney," says Raikes.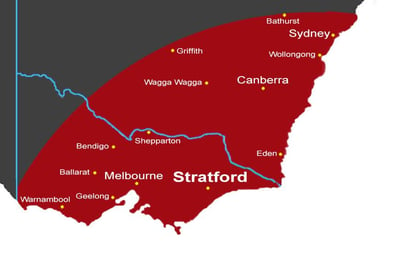 Shorter construction timeframes, sustainability, reduced waste and a controlled building environment are all advantages of modular construction.
"These all lead to greater supervision, which then results in a higher quality finished product."
However, finance is still an issue in terms of banks lending on modular housing, and, in terms of transport logistics, access to tight locations can be difficult depending on the size of the module and the street layout.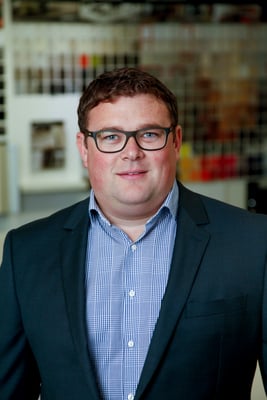 "The banks are yet to catch on to the (modular) trend and offer a policy that suits the building method. The banks do have a product available, but the contract funds are not released until the building is delivered to site, as it is not until then that the banks have security over the building," says Raikes.
"This results in the builder not being able to request progressive payments throughout the stages of construction. We are currently working with a number of banks to try and get over this hurdle, and we are optimistic that it won't be long."
In terms of marketing, Anchor has four display homes on show to potential buyers, who can then make minor modifications to the standard designs.
The vast majority of projects are one-off with landowners on plots, while about 5% of clients are developers looking to supply modular homes at scale. Homes vary from AU$250,000 (£140,000) to AU$750,000 (£400,000).
Raikes has researched the United States market around modular construction and is looking forward to tapping into the UK knowledge bank, and sharing best global practice with a trip to London planned this month.
"It seems the UK market is going well and, from a market size perspective, appearing to pave the way for some large corporations to do really well."