Building on an Unserviced Block? Here's What You Need to Know About Septic Systems
March 06, 2021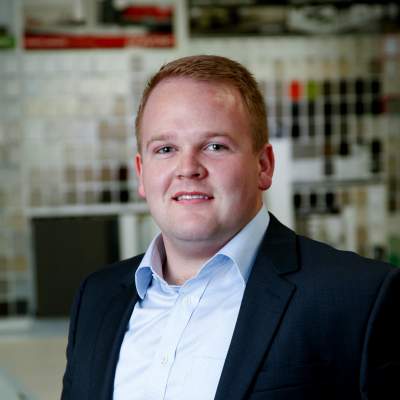 If you buy a block that is not connected to town sewer, one of the things you'll need to plan for and organise is the installation of a septic system. There are a number of steps involved in the planning process, and many different septic systems available on the market – so where do you start?
Our team have helped customers across Victoria and New South Wales with this process, including selecting the right system for their block. So, if you're considering building on an unserviced block and are curious about which septic system is right for you, read on to find out more.
When do you need a septic system?
If you purchase land in an urban environment, there is a good chance that you will be able to connect your new home to town sewerage – although there are many outer suburbs and localities that have only had access to sewerage in the last few years, and some that are still waiting. For the most part, the clients we help who require a septic system are in rural or coastal locations. Basically, if your land is too far from the water board or council sewage pipes to be viable to connect, a septic system will need to be installed.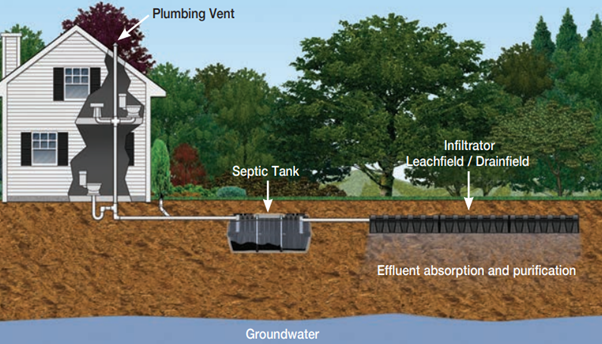 Land Capability Assessments explained
Because of the nature of septic tanks and their potential to impact the environment, you will need Council approval on your septic system before you can go ahead. Most Councils require a Land Capability Assessment (LCA) which is a detailed assessment prepared by an engineer, based on the results of soil percolation testing. The LCA is used to determine the viability of onsite wastewater on your property. It will assess the risks presented to the environment, public health and local amenity and will include site-specific information on limitations and management strategies. The LCA will include recommendations on the best type of septic system to use, where the effluent dispersal field should ideally be positioned on your site, and any other strategies suggested to minimise the impact on the environment.
Your local Council will review the LCA and either approve the recommended system (which is mostly the case) or make their own recommendations.
Different types of septic systems
In the LCA your engineer will recommend the most suitable septic system for your site. There are many different types available on the market, but below we have listed the main four systems we work with.
Primary system
Most older systems are likely to be a primary system and it is the cheapest and simplest option on the market, consisting of a single septic tank and an absorption trench. It relies on gravity to feed effluent through to the trenches and as it is not mechanical, no regular servicing is required, but you will need to de-sludge the tank every 3–5 years.
These days, primary septic systems are not often approved by councils given the quality of final effluent is poor and they are not as environmentally friendly as other systems. In addition, they are not generally allowed on blocks smaller than two acres or in environmentally sensitive areas.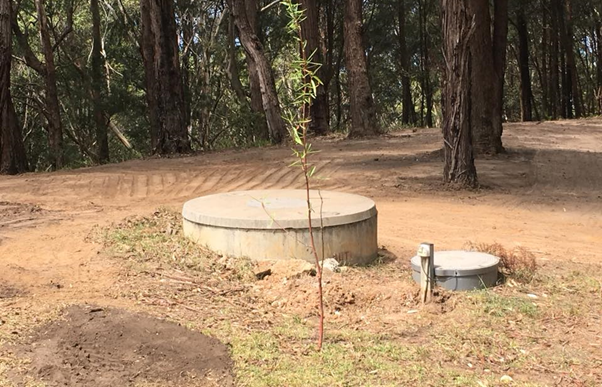 Secondary systems
Aerated Wastewater Treatment System (AWTS): This is the most common system we use as it is very versatile and can be used on sloping sites and those with limited space. The system usually consists of multiple tanks or a large tank with multiple chambers, including an aeration chamber. The AWTS will require quarterly servicing and a de-sludge every 3–5 years to ensure maximum life from the system.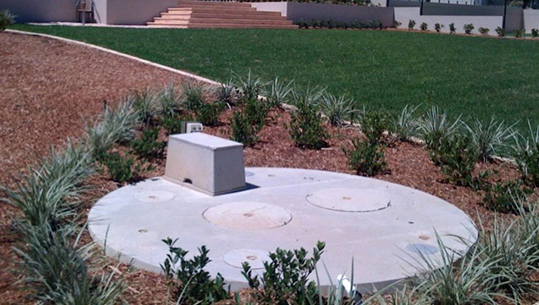 Sand Filter: These systems consist of a septic tank, sand filter and subsurface irrigation. They are only suited to larger sites as you need ample space to house all the separate components including the tank, sand filter, pump well and absorption trenches. Sand filter systems need to be serviced annually and de-sludged every 3–5 years to ensure optimal performance and longevity.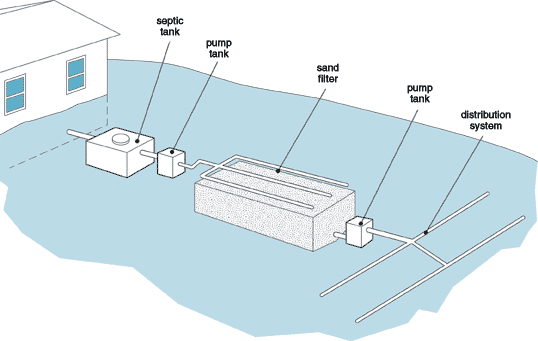 Composting System – Worm Farm: This is an eco-friendly option that is simple in its set up. The sewage waste is piped directly to a colony of active compost worms, who eat through the bacteria. The harmful bacteria is killed off as it is passed along the worm's digestive tract, turning the waste into vermicast with zero toxicity. It is then allowed to soak through to fertlise the soil. A service is recommended six months after installation, and ongoing every two years.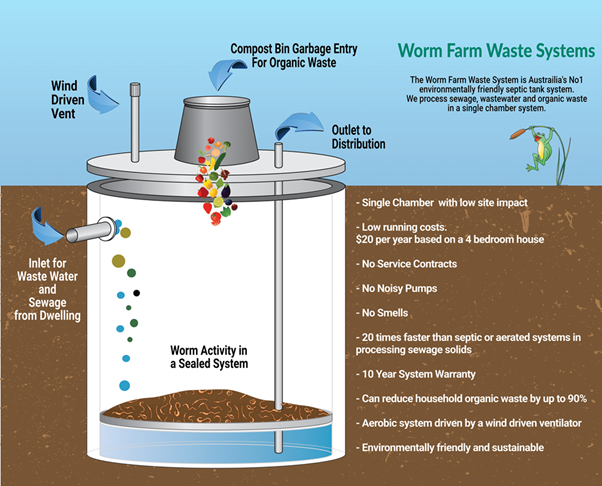 Image credit: https://www.wormfarm.com.au/
Get it right from the start
For properties unable to access a sewerage connection, having a reliable and well-suited septic system is an absolute must. You rely on it to effectively handle the contents of your toilet, shower, bath, washing machine and dishwasher, and any issues will cause major inconvenience and be costly to fix.
Before you purchase an unserviced block, it's a good idea to have a chat to your builder to get a rough idea on the type of costs and potential challenges you might face, to avoid any surprises. Our team have plenty of experience helping clients in rural, coastal and outer urban areas navigate the process of installing a septic system, so if you'd like site or location-specific advice, please get in touch.
Over to You
Have a question about this article or about modular homes? We'd love to hear from you! Simply post a comment below or get in touch with our team today.