3 of the Best Kitchen Layouts for Your New Home (With Stunning Examples to Inspire)
March 25, 2022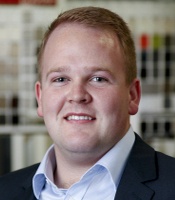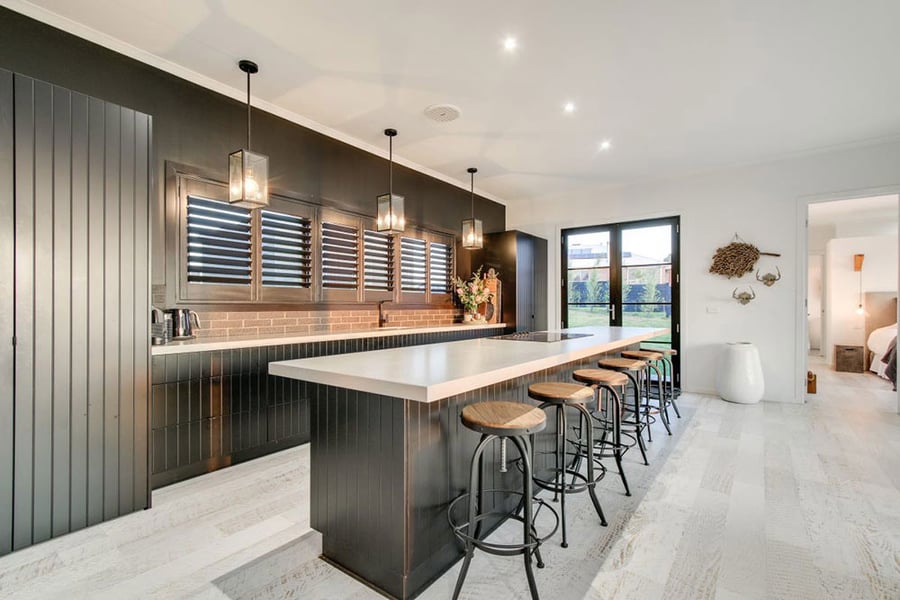 Metung project, Victoria
When you're designing a new home, the kitchen is one room with a lot of possibilities—and as the heart of the home, you want to get it right.
From the colours to the cabinetry and the all important appliances there is so much to consider. However, perhaps the most important decision will be your layout. Not only does your layout influence the functionality of your kitchen, it also plays an important role in the style and character of the space, as well how you interact with guests and family members as you cook and prepare meals.
So, to help you narrow down your choices, in this article we're sharing 3 of the best kitchen layouts for your new home. We've also included some stunning examples of how they look in our completed modular homes to give you plenty of design inspiration!
Island kitchen layout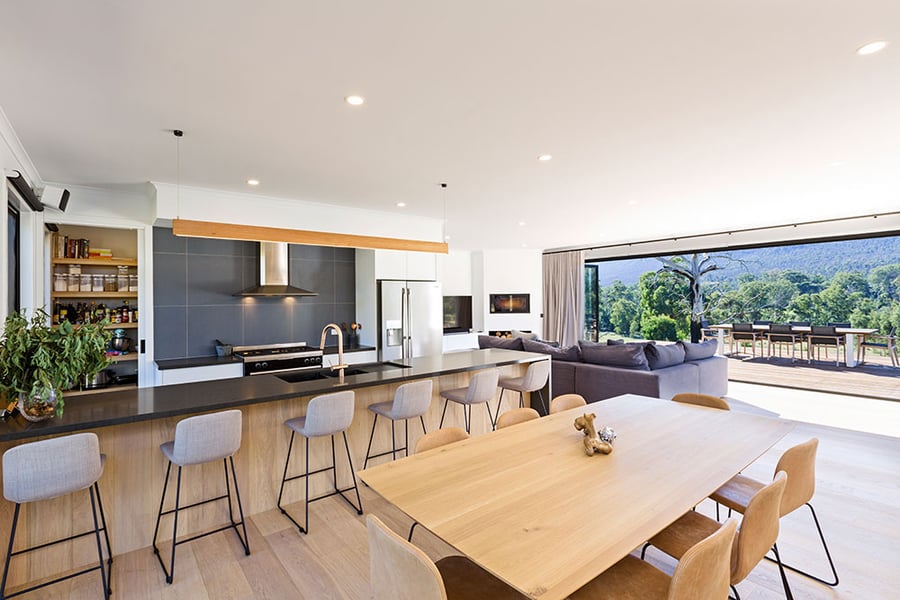 Buxton project, Victoria
A popular option for new homes with open plan living, the island kitchen layout features in many of our recent projects. It's a fantastic design for families and those who like to entertain, as the bench provides both work space and seating, allowing for easy conversations and socialising while food is being prepared.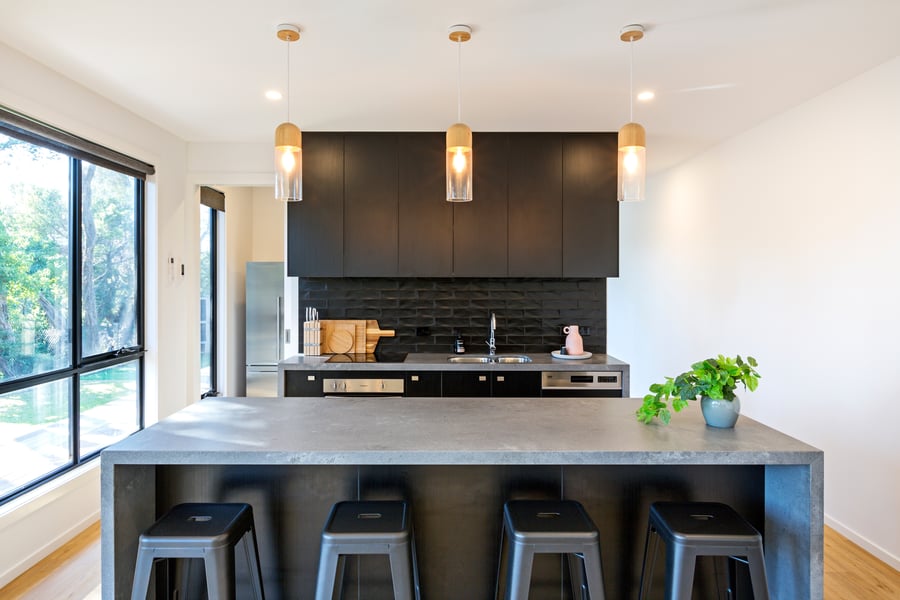 Rye Project, Victoria
Generally this layout will feature a single wall with an island bench running along the opposite side. Depending on the floor plan, there may be dual access from either end, as shown in our 4-Bedroom Rye and Metung projects. Alternatively, the cabinetry and bench may lead right up to the side wall to extend the bench space leaving just one entry point, as it does in both our Yarck and Buxton projects.
U-shaped kitchen layout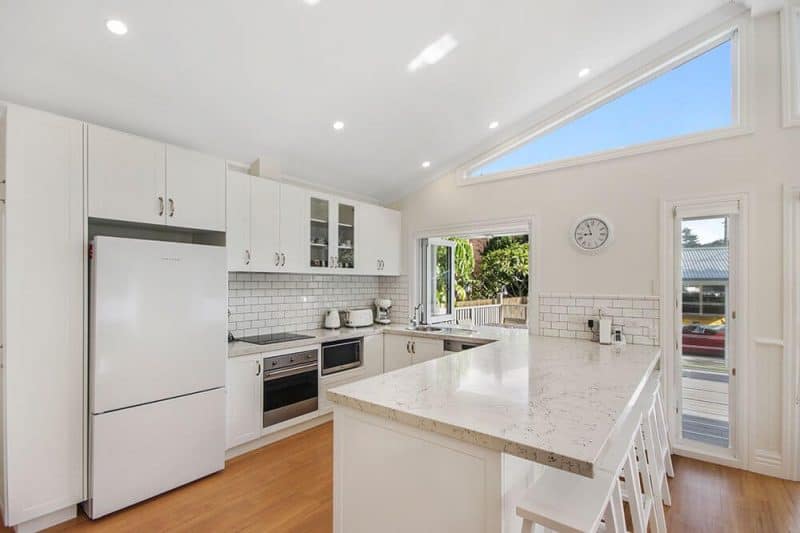 Patonga Beach project, NSW
The U-shape is a more traditional kitchen layout, and it works wonderfully well in homes with classic fittings and features, such as our 'beach federation' custom design in Patonga Beach. In this home the layout is beautifully complemented by the simple yet stylish colours and finishes, as well as the bi-fold, highlight and louvre windows that combine to bring the outdoors in and create a light-filled space.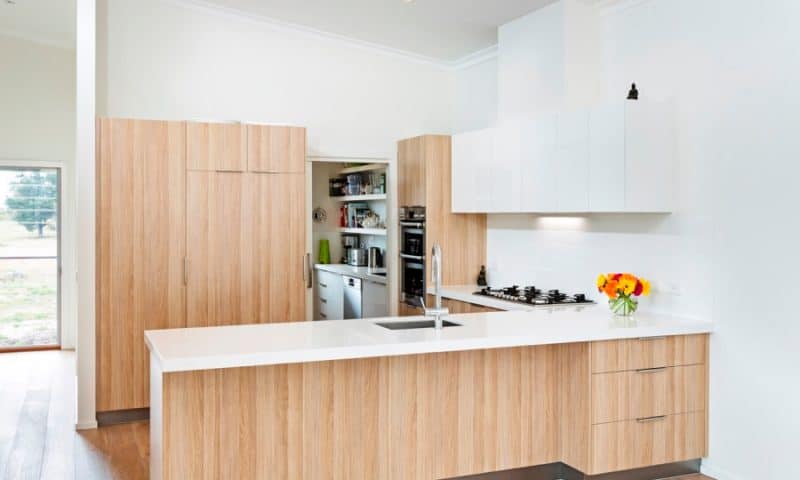 Somerville project, Victoria
A big plus of this layout is that it allows for plenty of bench and storage space, especially with the addition of a butler's pantry as shown in our Somerville project. In this design, our clients chose to maximise living space for relaxing and entertaining, creating an impressive undercover alfresco, so although the kitchen looks compact, the smart U-shape design does not compromise on features.
Single-wall kitchen layout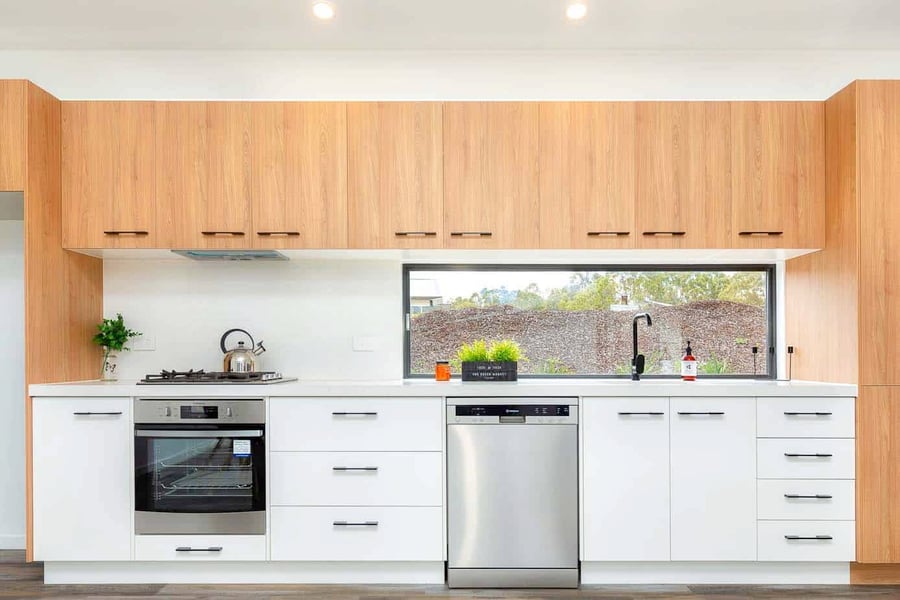 Suburban display home, Stratford, Victoria
Our most popular compact home, the Suburban, is a great example of how the single-wall design can be space saving, functional—and as shown in the Stratford display home—stylish too. With all cabinetry and appliances located along one wall, it allows for a spacious, open plan living zone in even our most compact designs.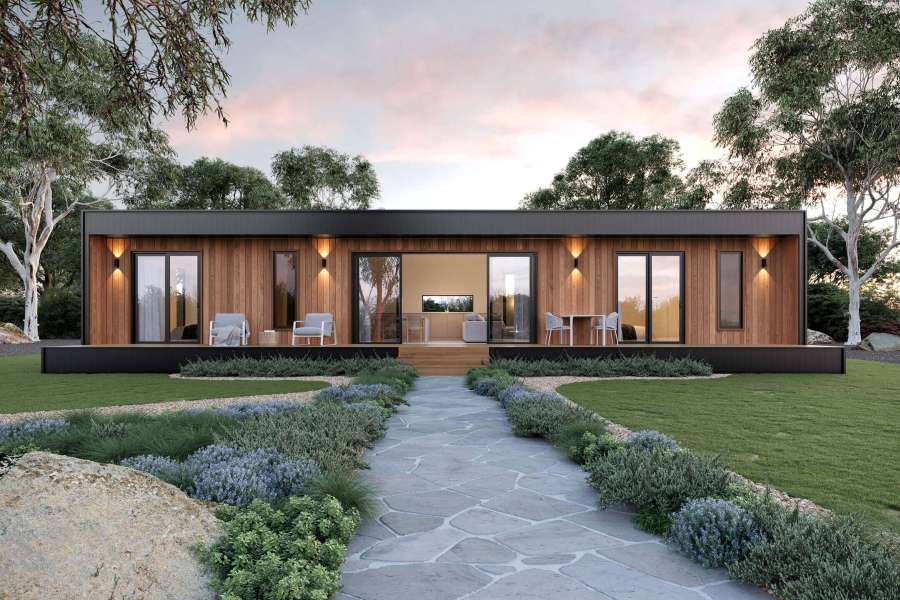 Queenscliff 2-bedroom design
This layout is also ideally suited to the Queenscliff design, one of the recent additions to our pre-designed range. With stairs leading up to the front deck and sliding doors creating a welcoming entrance, the single-wall layout allows for an open space that really is the heart of the home.
The right layout sets the scene for a special space
So much goes into designing a new home, and your kitchen is one area where the design possibilities can seem endless. Our expert team of designers and colour and specifications consultants will guide you through the options, to help you find the right layout and finishes to create a kitchen that is the perfect fit for you and your family.
To find out more about our modular homes and design possibilities, get in touch with our team, post a comment below or submit an online project enquiry and we'll get back to you soon!