4 Top Tips for Securing Finance on Your New Modular Home
July 28, 2017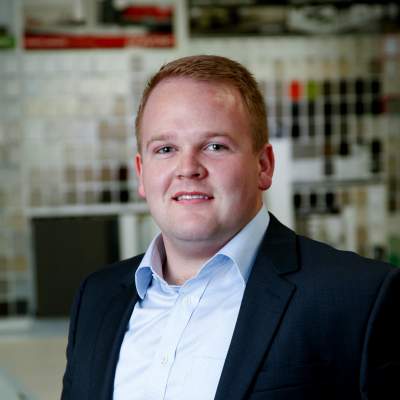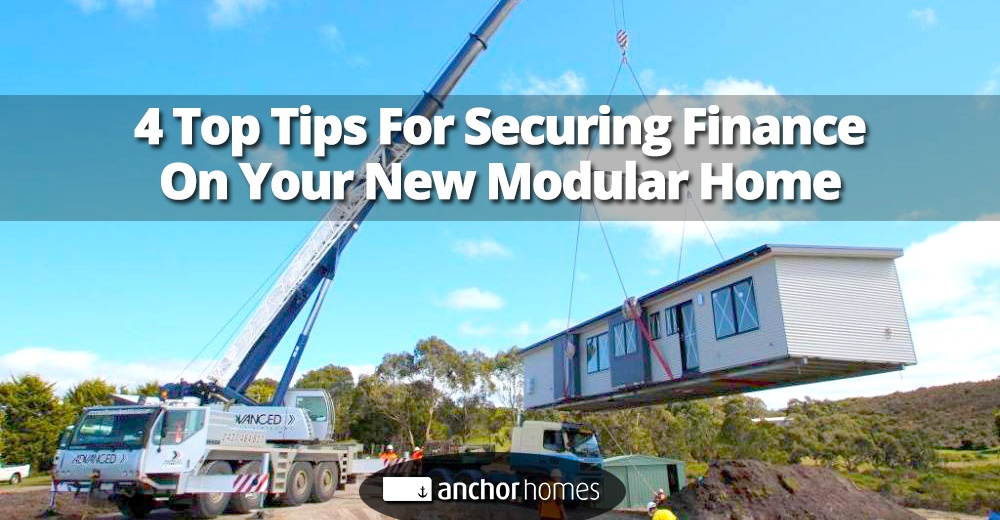 If you're building a new home, whether it's a conventional or modular home, securing finance in today's market can be a challenge. But by arming yourself with the right knowledge and seeking out some expert advice, it's a challenge that can be overcome.
Understanding which factors lenders are currently focusing when assessing loan applications, and what their attitudes and processes are when it comes to modular homes will give you a big advantage.
Plus, if you've identified your own borrowing power, and discovered where to get independent expert advice, you'll put yourself in the best position to secure the right loan for your needs.
So, here are four simple but essential tips to help you get finance to build your dream modular home.

1. Understand the Current Market
Your first step should be to do a little research to find out what's currently happening in the finance industry. Specifically, you want to know which factors are currently affecting lending criteria.
For example, the Australian Prudential Regulation Authority (APRA), the key regulator of the financial services industry, recently introduced some additional supervisory measures which aim to encourage responsible lending.
One of the most significant changes has been to serviceability assessment criteria. You now need to demonstrate you have the means to make repayments at 7.25 per cent over the term of your loan – and this measure has been adopted by all the major banks.
Knowing about these industry changes and measures upfront allows you to be better prepared and more realistic when applying for new finance.
2. Know That Modular Is Different
It's important to be aware of the difference in the way lenders treat a loan for a modular home compared to one that is conventionally built.
Because modular homes are constructed in an off-site facility and don't arrive on your land until they're almost complete, lenders will not release your funds during the build.
Instead, you'll need to wait until your modular home is installed on site which can be problematic when you need to source progress payments.
Another challenge is the lack of knowledge about modular homes amongst lenders. It's essential that you make it clear from the start that you're looking for finance to build a modular home because lenders have quite different policies that apply.
You'll be able to tell fairly quickly if your chosen bank has a good grip on the particulars of modular builds and whether they are willing to work with you to make it happen. You should also be aware that there are some banks that won't finance modular homes at all.
The key is to find out which lenders have the experience and right attitude so you don't waste your time. Our sales team can offer some guidance, and a suitably qualified mortgage broker can also provide expert advice.
3. Know Your Position
The best way to overcome lending challenges is to accurately identify your own financial position.
Finance broker Kim McMaster, from Gippsland Mortgage Solutions has helped borrowers in all kinds of unique situations understand their borrowing power and utilise their strengths to secure appropriate finance for their new modular home.
"You may already own your land, or an investment property, which can be used as equity to secure your loan. If you're a first home buyer, having a guarantor can also help," Kim explains.
Having an asset can also give you the security you need to access some funds prior to the completion of your modular home. This can relieve some pressure and allow you to make progress payments along the way.
4. Get the Right Advice
Comparing your lending options is a time-consuming task. Plus, it can also be confusing and stressful trying to navigate through the terms of contracts - not to mention the fine print. To save yourself the hassle, you might opt to speak with a mortgage broker.
They have all the information you need at hand, and will give you independent advice on your borrowing options based on your unique circumstances. They'll show you how to identify your position and secure the right finance for your needs.
If you're keen to engage a mortgage broker and are building a modular home, look for one who knows the process of modular home lending well. Some brokers, such as Kim, have lots of experience helping their customers secure finance to build modular homes.
Their intimate knowledge of how different lenders treat modular home finance will save you a stack of time, and frustration, and ensure you end up with the best solution.
In Closing
If you're ready to build a modular home and need to secure finance, it pays to do your research before you start applying.
Find out about the current trends in the financial industry, how and why modular home lending is treated differently, and what your own financial positions is. Knowing all this upfront is a definite advantage.
But if you're time poor or finding it difficult to match what lenders are offering to what you need, speak to a broker for some expert advice. You can also contact Kim McMaster, on the following details:
Phone. 03 5143 0435
Website: http://gippsms.com.au/
Over to You
Do you have a question about how to secure finance for a new modular home? Or some tips you'd like to share? We'd love to hear from you.