Best Modular Home Designs for Families
April 07, 2017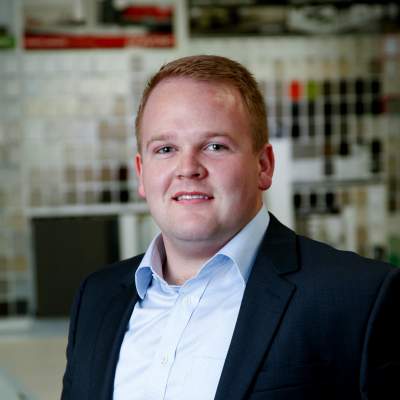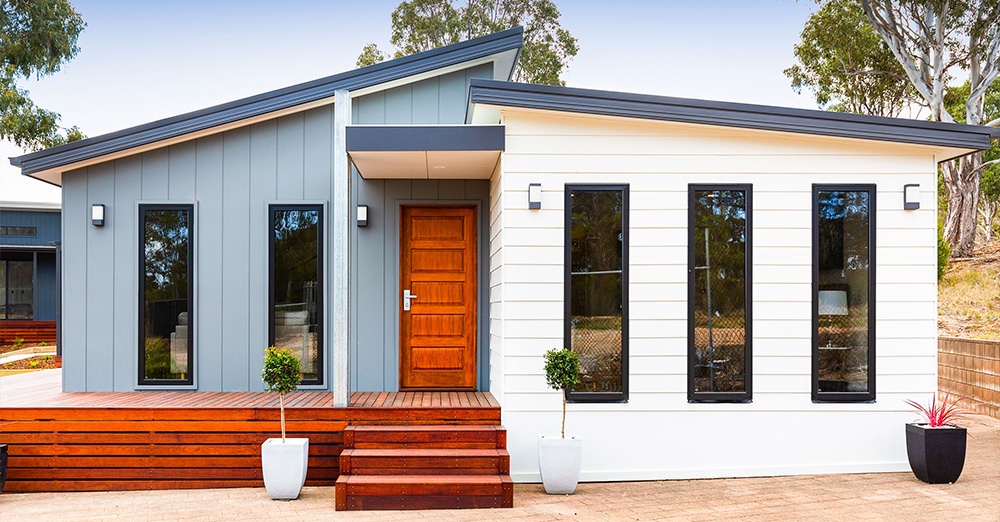 If you're part of a growing family, your current home can suddenly seem small and lack the space and features you need.
Whether it's an extra bedroom (or two), a second bathroom or living area, more storage space, or all of the above, it may be time to take the plunge and build a new family home.
When building a new home, there's lots to consider. From choosing the right location, to finding a design with family-friendly features, it's important to do your research so that your new home meets your needs for many years to come.
Think about the things you love in your current home and those you would like to change, and have a clear idea of how many bedrooms, bathrooms and living spaces you need – and where you'd like them to be located.
Modular homes are a great option for families. The designs are flexible and can be easily customised to include all those things on your wish list, plus, they're built fast.
Construction takes between 12-16 weeks, and because they're built off-site, there's no need to worry about bad weather causing delays - which means minimal disruption, and easier planning for your move.
Here are four of our favourite modular home designs for families.
Hampton 16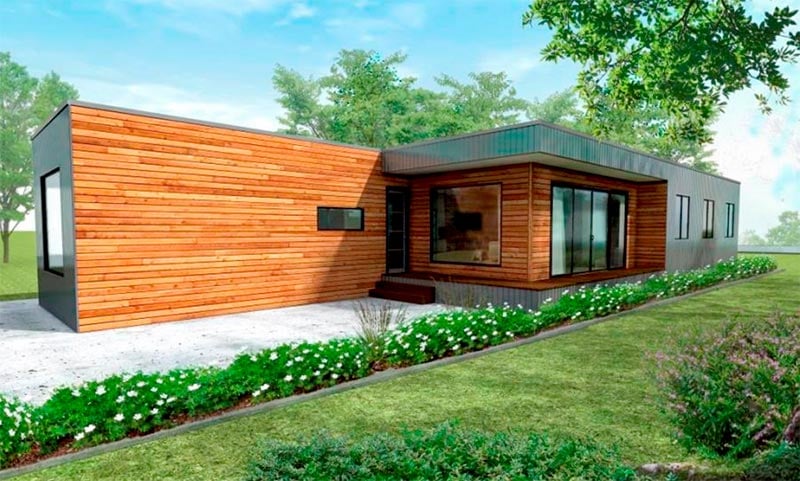 One of our most popular designs, the three-bedroom Hampton 16 is beautifully designed to accommodate your family as it grows. The large master bedroom is in a separate wing for added privacy, and features a spacious walk-in robe plus an ensuite.
Bedrooms two and three are both a good size and come complete with built-in robes, with the main bathroom (complete with bath) tucked in between them.
The living space is positioned centrally and has a bright and airy feel thanks to the 9ft ceilings and large windows. The dining area is nicely bordered by the kitchen's island bench, and the generous walk-in pantry is a great feature.
You can enjoy the view while relaxing in the lounge, with full-size sliding doors opening out onto the optional deck, so it's easy to entertain, or relax, inside or out.
The Hampton 16 is an affordable and stylish option for growing families. For the base price of this design please download our current pricing list for the most up to date information.
Kingsford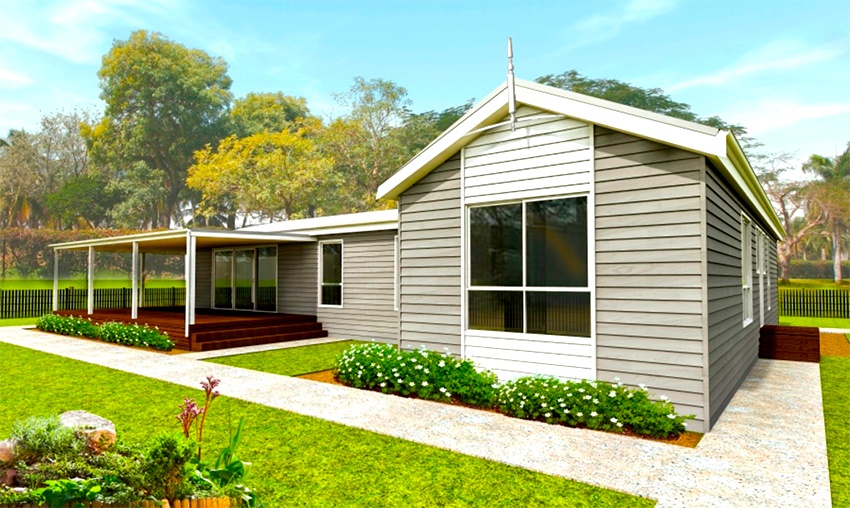 With four bedrooms, two bathrooms and two living spaces, the Kingsford is a spacious home with plenty of room for the whole family.
The Kingsford looks right at home in a country or rural setting, and the wide frontage makes it ideal for a larger block.
The optional front decking joins up with the alfresco area at the back, blending together to give character to the design and provide ample space to enjoy the outdoors.
Inside, the large master bedroom features a walk-in robe and ensuite, and it's located in a separate wing with the second living area, giving parents privacy and a place to retreat.
The other bedrooms feature built-in robes, and are conveniently situated near the main bathroom in a separate wing that can be closed off as needed.
The central open-plan living area is a great size, and opens to the optional verandah, and the kitchen features a spacious walk-in pantry.
The Kingsford is a spacious family home, with a perfect combination of charm and style. For the base price of this design please download our current pricing list for the most up to date information.
Shoreham 16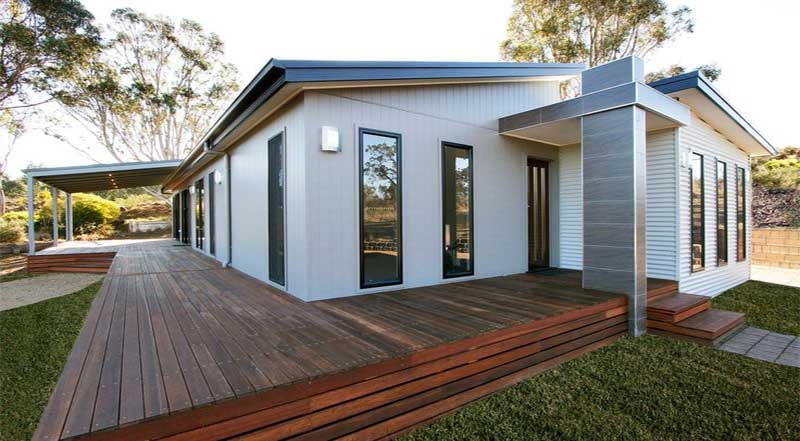 If you're looking for a stylish, modern home that boasts plenty of family-friendly features, the Shoreham 16 is a great option.
The open-plan living area has a bright and breezy feel, with lots of natural light, plus, there's direct access to the optional large covered deck which is the perfect place to entertain all year round.
The kitchen includes a large walk-in pantry, and an island bench that overlooks the living space so you're always involved in the conversation, even when you're busy cooking up a storm.
The master bedroom has a walk-in robe, and the two other bedrooms have built-in robes, so you won't be short on storage space.
The addition of a formal lounge means you'll have two living spaces, so the kids can spread out, and the adults have a space to retreat.
For the base price of this design please download our current pricing list for the most up to date information.
If you'd like to see the finished product, you can book a tour of the Shoreham 16 display home at our Stratford Head Office by getting in touch with our sales team any time.
Sorrento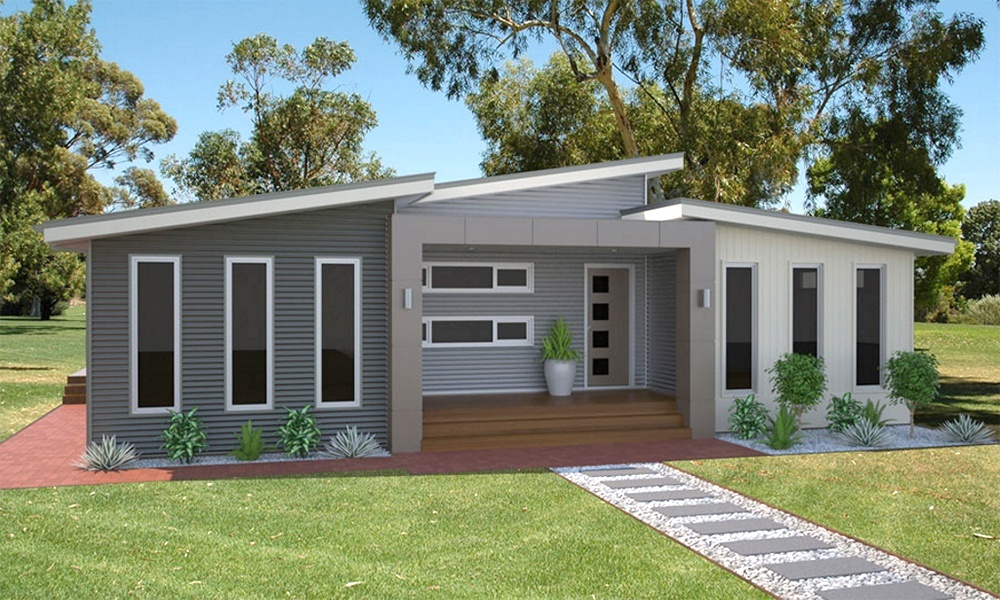 The Sorrento is a family home that has plenty of appeal. The design includes as standard a large alfresco area that's accessible from both the family room and the meals area, creating an outdoor space that can be enjoyed in any season by all the family.
The living area is beautifully designed to maximise space, plus the addition of a separate home theatre room is an added luxury.
However, if you prefer, you can choose to remove the wall and pass on the theatre in favour of creating a larger living area.
The three bedrooms are nicely spaced for privacy, plus, there's a study at the front of the house which means there's an option for a smaller fourth bedroom if needed.
The master bedroom includes a walk-in robe and ensuite, and the main bathroom includes a bath and separate toilet.
For the base price of this design please download our current pricing list for the most up to date information.
Final Word
Each of these four modular homes offer families room to move with a unique set of features to suit every lifestyle.
Plus, you can customise any of our designs, just like our clients did on the Sorrento project in Somerville, to suit your own tastes and needs.
From the all-round appeal of the Hampton 16, to the country charm of the Kingsford, and the stylish design of the Shoreham 16 to the quality inclusions of the Sorrento, our modular homes offer families value, space and comfort.
Over to You
What do you think makes a great family home? And do you have a favourite of the above four designs? Please share your comments below.