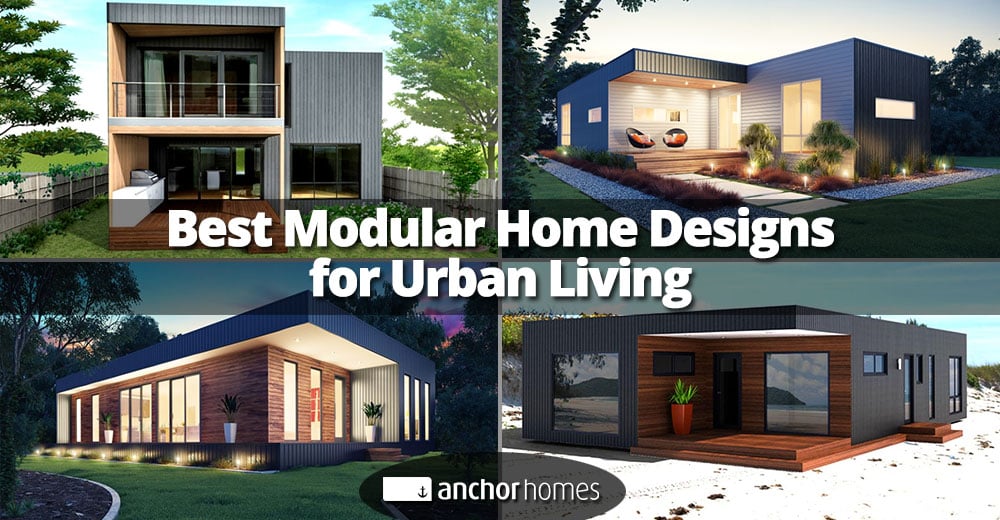 If you're ready to build a new home in the suburbs or city, modular homes are a great option. Whether you need a compact house for solo living or a large family residence, there are stylish modular designs to suit every taste.
There are many contemporary modular home designs that are ideal for urban living – here we've chosen four of the best.
Barwon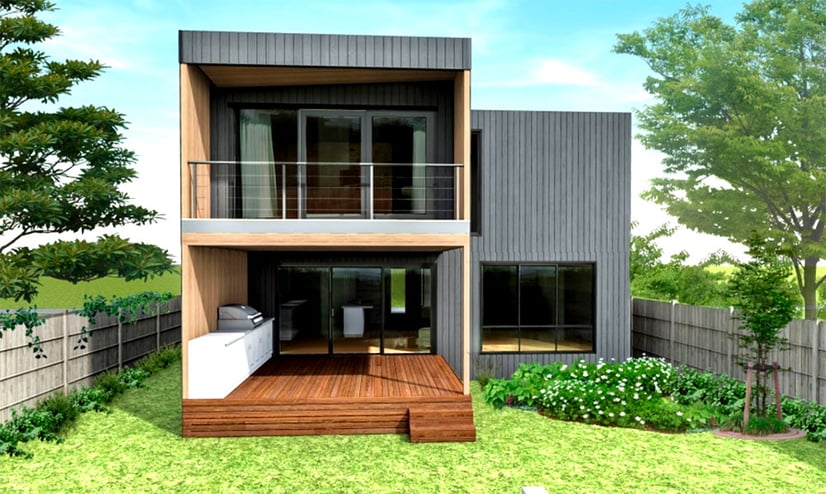 With the stylish and modern Cubehaus façade as standard, the two-story Barwon looks right at home in any sophisticated urban neighbourhood. With four bedrooms and two bathrooms set over two levels, the Barwon offers ample space for a large family. The designer kitchen is spacious and includes a butler's pantry complete with a separate sink. The open-plan living and dining area opens out to the backyard, where you can include an optional alfresco area to entertain and relax in style. There is also a large second living space which can be used as a home theatre, rumpus room, or for any purpose that suits your family's needs.
The bedrooms are all situated on the upper level which means you can zone them off during the day to conserve energy. Plus, the master bedroom includes its own private undercover deck where you can enjoy the view. The optional two-car garage provides additional functional space and completes the modern frontage. With a base price (at the time of writing) of $347,930, the Barwon offers value for families looking for space and style.
Jindara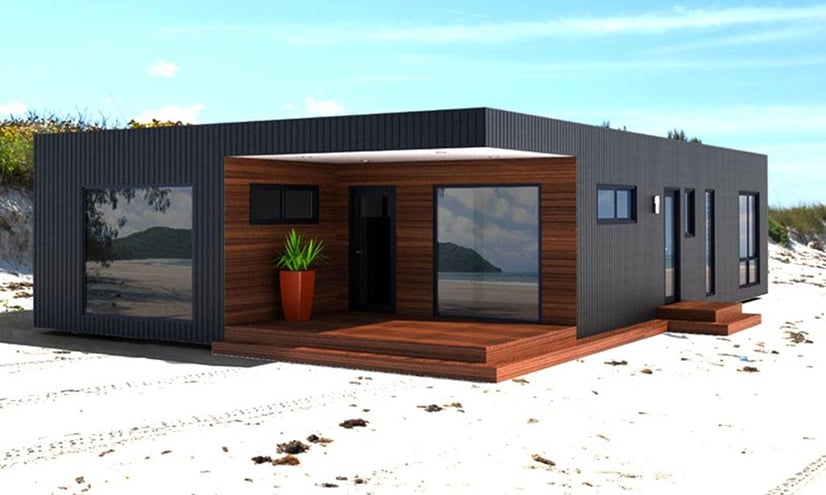 Featuring a simple yet stunning design, the Jindara is a beautiful three-bedroom family home that's perfect for an urban setting. The main living, meals, and kitchen area is spacious, and can be further enhanced by the addition of the optional deck which is a generous seven metres wide. There is also a stylish deck out the front, and the picture windows of bedrooms one and three add a nice touch. Bedroom one has an ensuite and bedroom two is tucked away at the other end of the house, which provides space and privacy. Bedroom three could also double as study if you have a small family, or if the kids have moved out.
The Jindara comes with the Cubehaus façade as standard and has a base price of just $182,060 (at the time of writing). This makes it a great choice for those looking for an affordable and functional design that looks right at home in an urban environment.
Seaford 12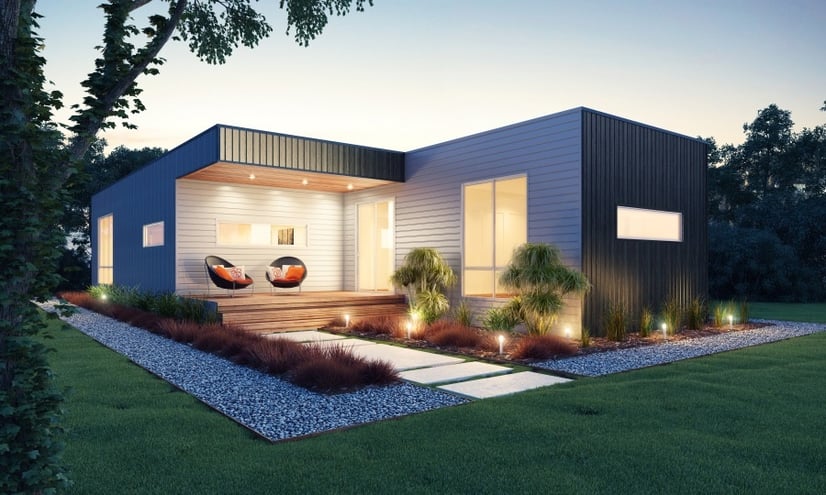 For a smaller urban block, the Seaford 12 is ideal. The clever two-bedroom design makes great use of all 12 squares of available space and the 2.55m-high ceilings provide a further roomy feel. Both bedrooms are a good size and are located apart for added privacy. The large open-plan living area features a spacious kitchen and the choice to include a big optional deck area. Plus, the separate laundry has direct outside access to make life easy.
If you love the design but need more space, the Seaford 14 and Seaford 16 are also available. With a base price of just $170,630 (at the time of writing), the Seaford 12 is stunning modular home that offers great value for modern, urban families, couples, or singles.
Shoreham 14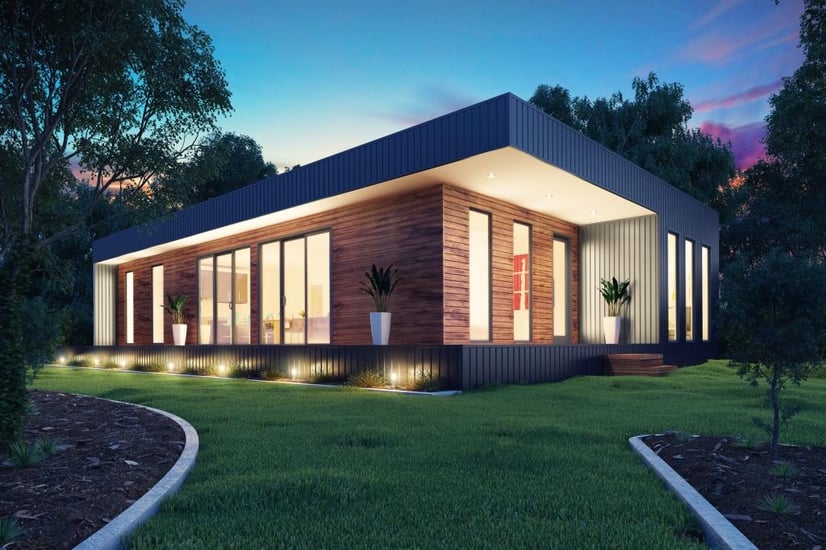 One of our most popular modular home designs, the Shoreham 14 includes a host of impressive features. With all three bedrooms situated along the back, the generous living space spreads out across the front. Plus, when you include the optional 1.8m wraparound deck, the design is elevated to a whole new level. There's a main bathroom between bedrooms two and three, plus an ensuite attached to bedroom one, which helps to avoid arguments and queues in the morning rush.
The Shoreham 14 comes standard with the split skillion façade (base price of $189,050 at time of writing) or the Cubehaus façade (base price of $204,640 at the time of writing). The Cubehaus façade option also includes raked 2700 ceilings and the Shoreham is urban living at its best.
In Closing
Modular homes are an excellent choice for your urban block – whether you choose one of the four designs featured here, another design option from the standard range, or custom design your own dream home, there's a modular home to suit every neighbourhood.
Over to You
Do you have an urban block and need advice on the best design option? Or have you recently built and have a story to share? We'd love to hear from you.

Posted by:
Laurie Raikes
Project Consultant at Anchor Homes