10 Key Considerations When Buying Land for Your Modular Home
February 20, 2021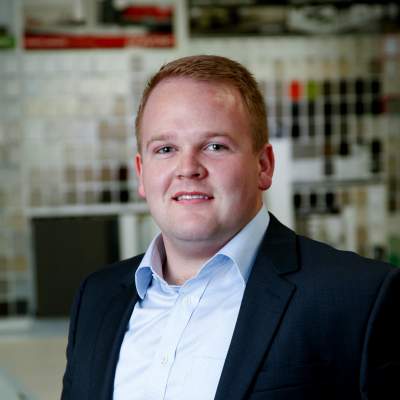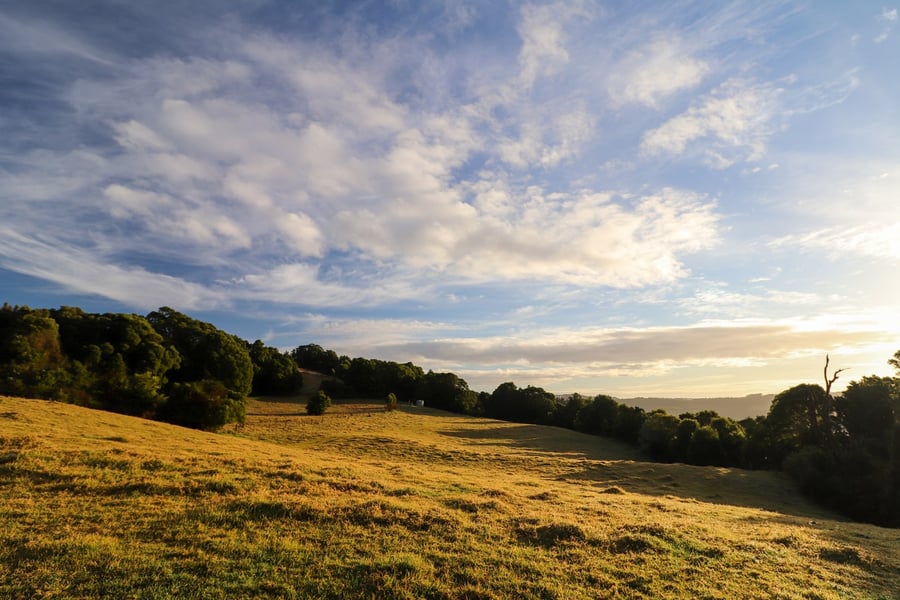 When you build a new modular home, choosing the right land is just as important as finding the right design. While location, views and other benefits are important, it's essential that you also have a clear understanding of the potential pitfalls of any block you are considering too.
All land has its unique features, and some can cause issues and added expense. The pitfalls are not always obvious, so look at every property through the lens of 'What are the possible hidden costs that I might be faced with?'.
Like any big decision, it can be a bit overwhelming to get your head around all the possible scenarios! So, to give you a starting point, we've compiled a list of 10 important considerations that are a must when you buy land.
1. Size
When choosing a block, you'll need to make sure it's large enough to fit not only your house comfortably, but also any other infrastructure or buildings that you need.
This is particularly relevant to coastal blocks, which are often on the smaller side and may not be connected to sewerage or other services. Be sure to factor in the extras like a septic tank or shed, when calculating your size requirements. It's also smart to run it by your builder for an expert opinion before you go ahead.
2. Orientation
When positioning your new home on the block, there is more to consider than simply capturing the best view. The direction your home faces can also impact your access, street appeal and importantly, your energy rating, so think about how this may work as part of your pre-purchase planning.
All homes in Australia must be built to a minimum 6-star energy rating, and passive solar gains through optimum orientation plays a big part in how your new home rates. For example, if there is not enough shading, you will require far more cooling to maintain a comfortable temperature in summer. In this case you may need to add additional external shading (which will increase your overall cost) to meet the 6-star requirements. Your builder can perform a site assessment and offer expert advice on the best aspect and position available on your block.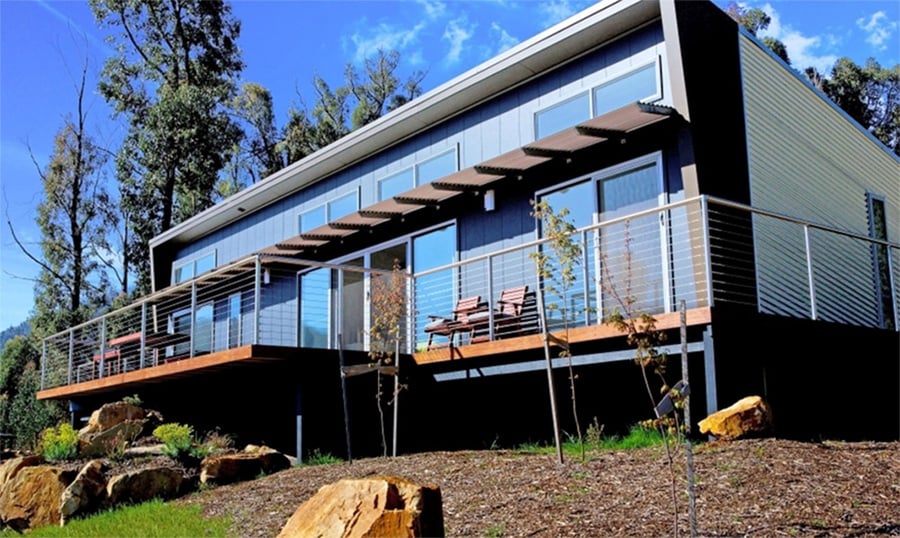 3. Slope
Sloping blocks can often be purchased for a bargain price – but before you snap one up, be sure to tally up the additional costs that you may incur during building. Extras like an engineered sub-floor structure, balustrades on your decking, site excavation and crane hire, will all add up fast. In addition, if your land is in a bushy area, a slope will generally increase your Bushfire Attack Level (BAL), which can lead to further restrictions around what and how you can build (explained in more detail below).

4. Site Access
As touched on above, to deliver your new modular home we'll need access for our truck, not just on your property but also in the surrounding streets. Our team can advise if your address and land is accessible, either by a desktop assessment over the phone, or by attending the site in person if need be.
5. Cost
If you stumble across the perfect block of land and it's priced below market value, be sure to do some investigating to determine why this is. More than likely there is something hidden beneath the soil, in the local regulations or even at the neighbour's place, that has caused the current owner to advertise it at a bargain price.
Blocks that are cheap are usually underpriced for a reason – so be sure to do some research and talk to your builder about what the added building costs are likely to be. When a block ticks all the boxes (e.g. location, level, views, fully serviced, etc.) then it is generally reflected in the price. While you may be lucky and find a bargain where you can address any issues and come out on top, we have seen this end in disaster plenty of times too. So always complete your due diligence, both independently and with your chosen builder, to work out the potential added costs that may apply.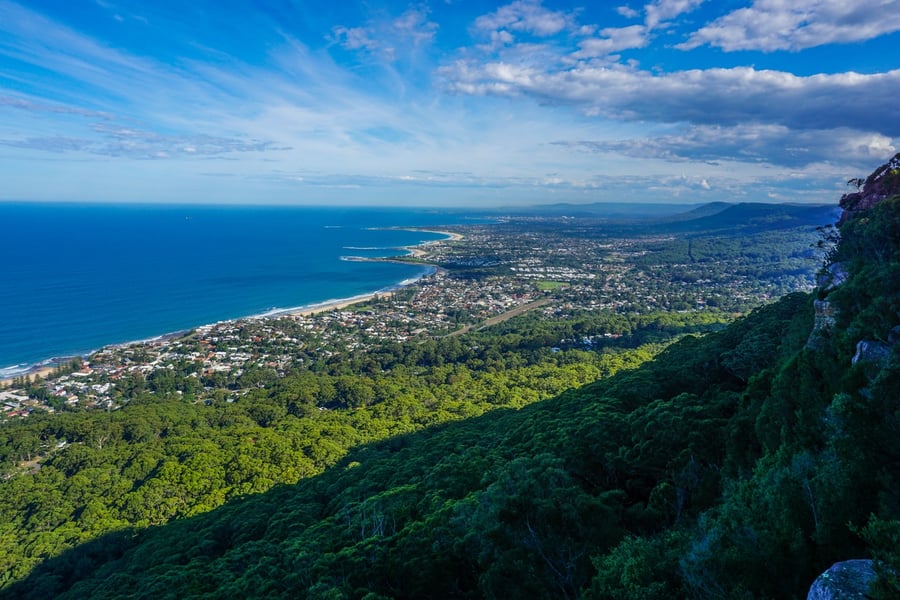 6. Town Planning and Overlays
This is another area where costs can potentially spiral in the wrong direction if you are caught off guard. In Victoria, you can find out the local government area, planning zone and overlays that apply by entering the address into the property and parcel search on the Department of Environment, Land, Water and Planning (DELWP) website. You can then check with your builder for a rundown of the potential extra requirements you may have to factor in so you can get an estimate on the additional costs.
7. Bushfire Risk
After the Black Saturday fires of 2009, new rules and requirements for anyone building in an area at risk of bushfire attack were introduced. In Victoria, bushfire prone areas have been determined by the Minister for Planning, while in NSW it is identified by the local council and certified by the Commissioner of the NSW Rural Fire service.
If you are in an area of high risk, you will be given a BAL rating, and each of the six levels have specific requirements. These can include using certain materials for the building, clearing vegetation surrounding the house, installing a water tank and more. It's important to know about this upfront and factor it into the cost of your build because it will add up fast. Your builder can offer advice or download our Bushfire Attack Level Guide as a starting point.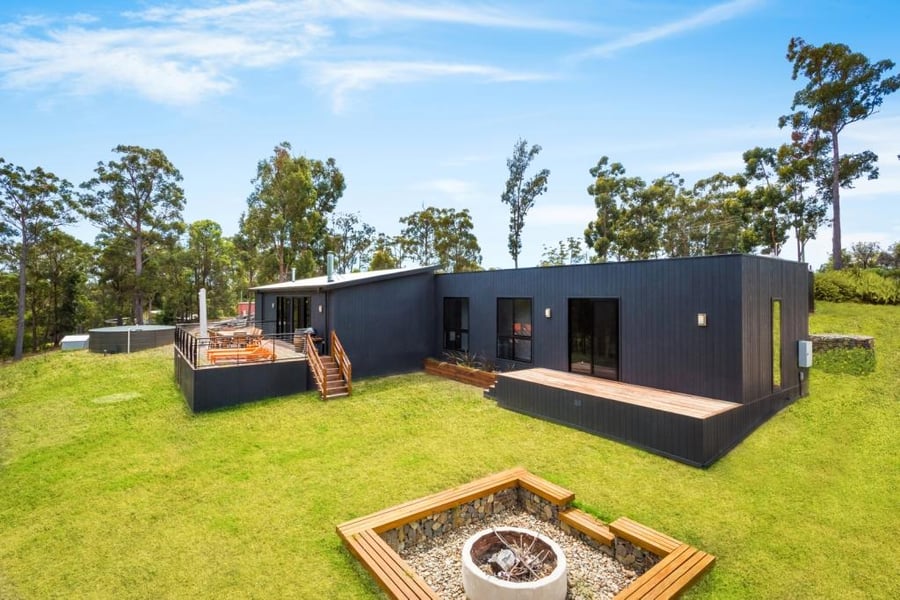 8. Easements
Another key consideration is whether any easements, rights of way or access exist on the property. This could be in the form of an underground pipeline, cabling or an access road to a neighbouring property. Knowing if these exist and where they are is a must, because their location may impact where and how you're able to build. To be sure about this, it's best to check with a solicitor or conveyancer, as mandatory reporting of easements is not required in all states.
9. Restrictive Covenants
In some locations or developments the title may contact restrictive covenants. These may restrict the building size, home style, construction method, amongst other things. An example of this could be a new estate that requires all homes to be brick veneer, and/or to have a minimum floor area. If your title contains any covenants, you should always check with your builder to ensure these won't restrict you being able to build the home you wish.

10. Service Availability
One area where costs can really blow out is where service availability is concerned. In some cases, connecting to town services is straightforward, but there are also times when service availability is limited or harder to access which can increase the cost significantly. It's a good idea to gather as much information about what you'll need to connect and how far away the service connections are from the build site, and discuss this with your builder who can offer advice on the potential costs and impacts on your plans.
It's all in the details
Buying land is a huge decision – and the more you know and understand about the potential pitfalls and how to avoid them, the better.
Your biggest ally when buying land is your builder. They can offer expert advice and insight that could save you time, money and heartache. And importantly, you should talk to them before you buy – because once you've signed the dotted line there's no going back!
Over to you
Do you have your eye on some land and would like to find out if it's a suitable choice for your new modular home? Or would you like advice on the non-negotiables that your land must have? We'd love to hear from you! You can contact our friendly staff on 03 5145 7110.