How to Build a Low-Maintenance Home
September 02, 2016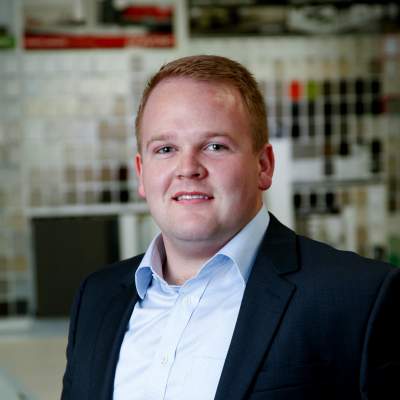 Enjoying your home — and not being a slave to it — is what homeownership should be about! However, many of us go to our holiday homes for the long-weekend, and end up spending half the time that we should be relaxing, mowing the lawns, cleaning the gutters, staining the deck - the list goes on!
We've put together this list of tips for create a low maintenance home so you can spend more time relaxing and less time having to worry about keeping everything ship shape.
Exterior
Cladding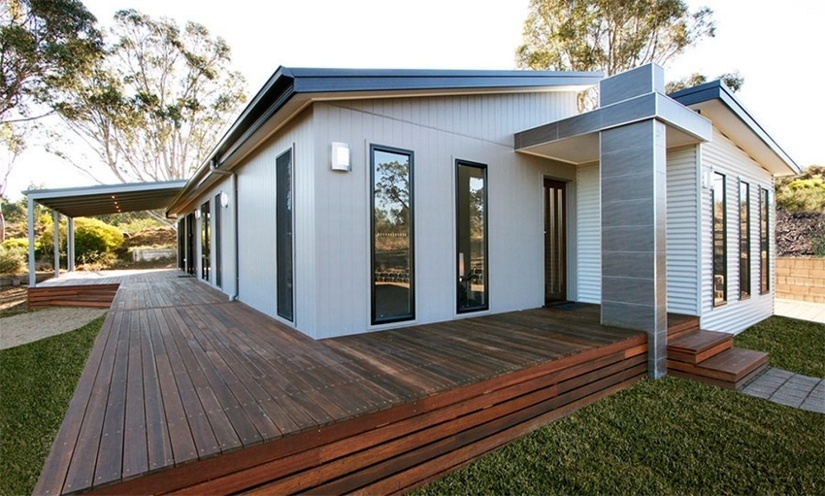 Cladding is a non-loadbearing skin or layer attached to the outside of a home, primarily to shed water and protect the building from the effects of weather. Cladding is also a key element in the aesthetic appeal of the home.
Certain cladding options require much less maintenance than others. These include:
Colorbond - with its corrosion resistant steel base and baked on paint finish that resists chipping, peeling and cracking, Colorbond is easy to maintain (no painting required), long lasting, lightweight, and extremely durable. It's also non combustible, termite resistant and weather proof, protecting your home against the harsh Australian conditions.

Weathertex - this is another geat option for a low maintenance cladding. Weathertex needs repainting roughly

every 10-15 years and has a warranty to cover rot, splitting or cracking for 25 years.
Claddings to avoid if maintenance is a concern:
Natural timber cladding - t

imber is a natural material, and as such is subject to a loss of quality or damage after being exposed to the elements for a long time. Timber can warp, crack or fade over time, thus

requires regular oiling/staining, so it's not ideal for a low maintenance option.
Decking
Timber decking (e.g. Merbau) ideally requires regular oiling to ensure it maintains its colour and is long-lasting, meaning decking by its very nature is fairly high maintenance.
But there are some alternatives to traditional timber decking that can make this part of your home's exterior far lower maintenance.
Maintenance-free options include:
Plastic-composite decking (Like Modwood) - if installed properly (as per fixing and installation instructions),

designed not to warp, crack or splinter and is moisture and termite resistant; it comes pre-coloured which means little or no maintenance.

Outdoor tiles are another great alternative to traditional timber decking, and only require a wash down every once in a while to maintain a clean tiled surface.
Aluminium windows vs timber windows
Aesthetically and costwise, timber windows and aluminium windows each have their advantages and disadvantages. Where aluminium windows are basically maintenance free, timber windows require regular upkeep by way of oiling, staining or painting to maintain their intended look.
Septic system
Most homes these days are connected to city or town sewerage systems, however in rural areas where many holiday homes are built, septic systems are still the norm.
Some septic systems need more upkeep than others. While it is often at the discretion of your geotec engineer and your local shire as to what system you need, septic systems like a sand-filter system require far less maintenance than some others.
It pays to do your homework on this often overlooked aspect of your home if you're looking for a low maintenance option!
Gardening considerations
Artificial lawn - Never have to mow your lawns again!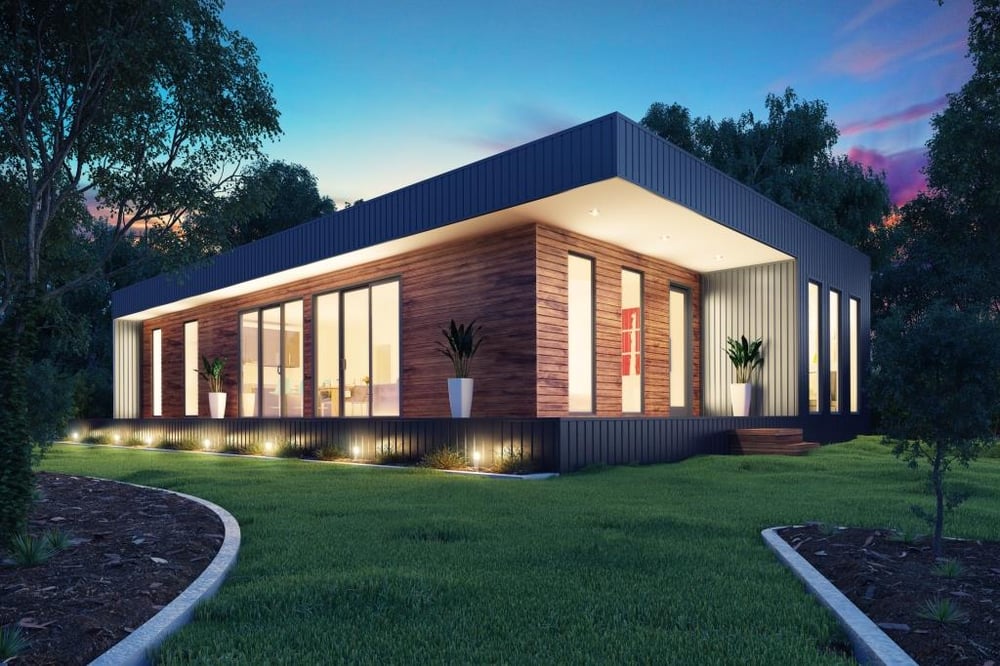 Weed mat - One extra step and a few hundred dollars at the time of planting your garden could save you weeks of weeding your garden.
Irrigation system - Many of us find it therapeutic to water our gardens of an evening, but for some it can be just another household chore! By utilising an automated garden irrigation system, you can simply set and forget and the system will do the rest.
Gutter guard
Gutter mesh saves your gutters from filling with leaves and requiring you to clear your gutters on a regular basis (very important to ensure your gutters don't overflow in a downpour, or be potential fuel for a fire in the summer).
You can have gutter guard fitted to your entire home for a couple of thousand dollars, saving you hours of work every autumn. Gutters with gutterguard may still require the occasional cleanout - particularly to get rid of the leafy build up above the guards on your roof.
Interior
Shower-screens with no glass
Keeping the shower screen clean is one of those household tasks that always needs doing. A great alternative is to have a shower with no glass in the form of a tiled walk-in shower. No more cleaning showerscreens!
Vinyl flooring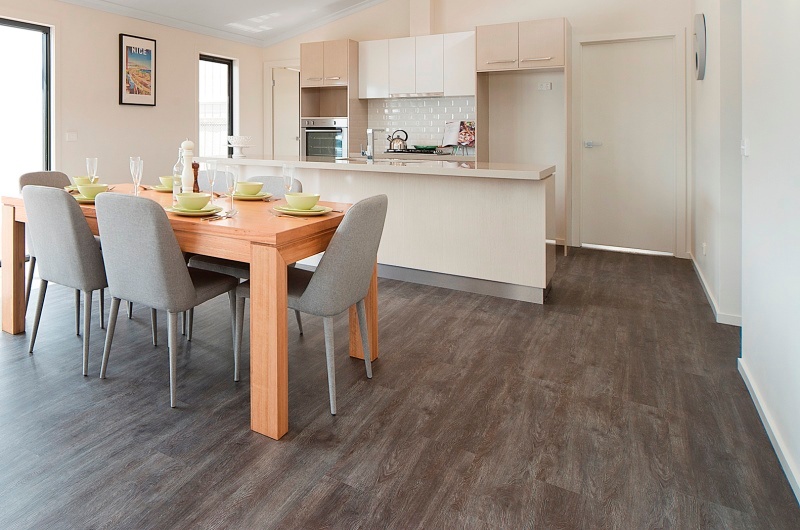 Vinyl flooring is a hassle free alternative to traditional wooden flooring. Vinyl is easy to keep clean and doesn't require regular polishing. Plus, it looks great (we often have people mistake the vinyl flooring in our modular display homes for real wood!).
While the sanding and polishing on timber floors isn't exactly something that needs to be all that often, when it is required it's a big task, and often requires you to temporarily move your furniture out of the house, as well as being quite costly!
Check out our recent article on flooring options for modular homes for more information on choosing the right floor for your home.
LED downlights
Consider LED downlights instead of fittings which require you to change bulbs and dust. Most LED downlights on the market today have an average life of around 25,000 hours, meaning they will rarely require changing, saving you time and money.
Electric appliances
Cooktop - an electric cooktop means there's no need for gas bottles (if there's no town gas available), and is often far easier to clean. Induction cooktops are also becoming more popular and provide an efficient electric option that cooks foot quickly and where you can easily control the heat output.
Oven - Pyrolytic ovens are self-cleaning, meaning you don't have to clean your oven by hand as you would with a non-pyrolytic oven.
Ducted vacuum cleaning
Ducted vacuums have a longer life-span and you don't have to empty bags as often, plus it offers the convenience of not needing to drag around a vacuum cleaner, only the hose. Ducted vacuum cleaners are also much quieter (depending on where the actual unit is installed)
Gas fire
While we all love the warmth and atmosphere that a wood-heater provides, we often forget just how much work is required to keep it up and running.
Cutting, splitting and stacking firewood, (or the expense of buying it pre-split!), loading the fireplace every few hours, cleaning the glass every few days, and sweeping the chimney annually to ensure it is running efficiently all adds up to high maintenance.
If you have town gas available, a gas fire could be a good option. Gas fires are low maintenance, very cost-effective to run and they provide a similar atmosphere to a wood heater.
Under-tile heating in bathrooms
Apart from not getting cold feet on cold mornings, under-tile heating can also help to keep the bathroom dry, reducing the potential for mould build-up (and no-one likes cleaning up mould!)
Bottom line
Let's face it, there are always going to be some things that need maintenance. Cleaning air-con filters, dusting the house, and more. But if you can streamline your home and take most of these maintenance tasks off your hands, wouldn't that be nice?
What are some maintenance tasks you'd rather avoid? Share your thoughts in the comments section below.