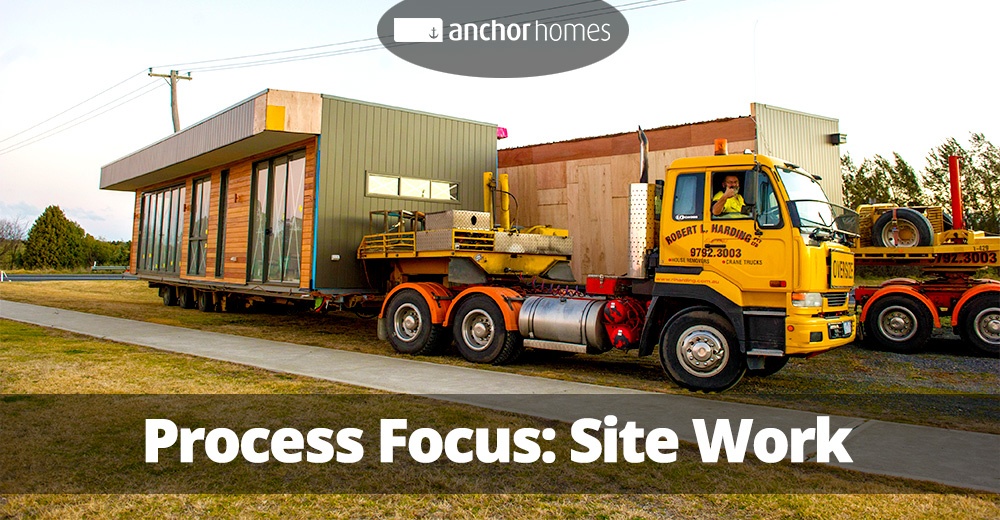 The final article in our Process Focus series looks at the work of our on-site team. This stage of your project includes site preparation, delivery and installation, and all the finishing touches to complete your home so it's ready for handover.
On average, the site work phase takes four weeks to complete, however, like the construction phase, the time it takes varies depending on the individual requirements of the project, and external factors such as weather. We keep it short by beginning our site preparation while your home is being constructed, which is another way modular homes can be built faster.
Here's an overview of the site work process, week-by-week so you know what to expect.