10 Things to Consider When Designing Your Next Bathroom
July 21, 2017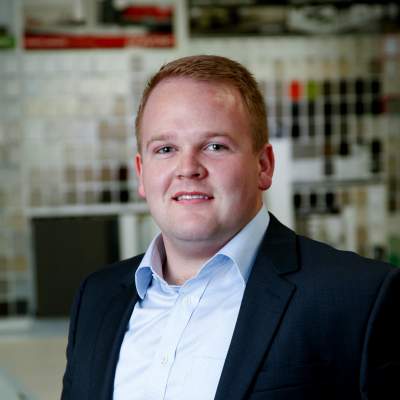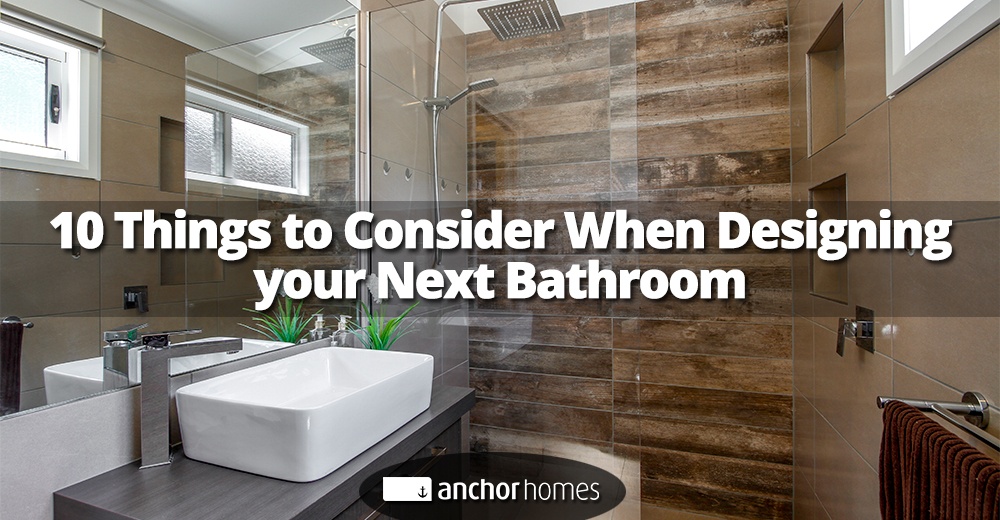 Getting your bathroom right is a key aspect of a well-designed home.
When your layout and fittings are a good match for your family's needs, you'll create a functional space that makes your morning rush that much easier. But if it turns out not to your liking, it's costly and inconvenient to change.
Here we've highlighted 10 important areas to consider when planning your new bathroom.
1. Layout Options

Your best layout will depend on the amount of space you have to work with and the needs of your household. Although the possibilities are endless, there are five popular options that we've found to work well.
If you have the space, a large bathroom as seen in the Hampton 14, is ideal for families. It includes both a bath and a shower, which makes it a great choice for families.
For those who want a separate WC and a bathroom complete with a bath and shower, a medium design such as the Shoreham 14 fits the bill. When it comes to a compact bathroom or ensuite, the neat design of the Shoreham 16 is ideal.
The Shoreham 9 features a 'Jack and Jill' bathroom which has a simple, symmetrical design for a narrow room. And if you are combining the bathroom and laundry, the Beaumaris does this well.
2. Shower Base

When it comes to your shower base, there are three main options: polymarble, tiled, and a shower over bath. Polymarble bases have been a familiar site in bathrooms for the last 50 years and are the standard inclusion in our modular homes.
They are easy to clean, solid, durable and attractive, plus, they can be moulded into a huge range of shapes and sizes. Tile tray bases gives you the stylish look of a tiled floor, while being structurally sound and completely waterproof.
You can also opt for a shower over a bath, but this is not a common choice unless you need a bath but are pressed for space.
3. Shower Screen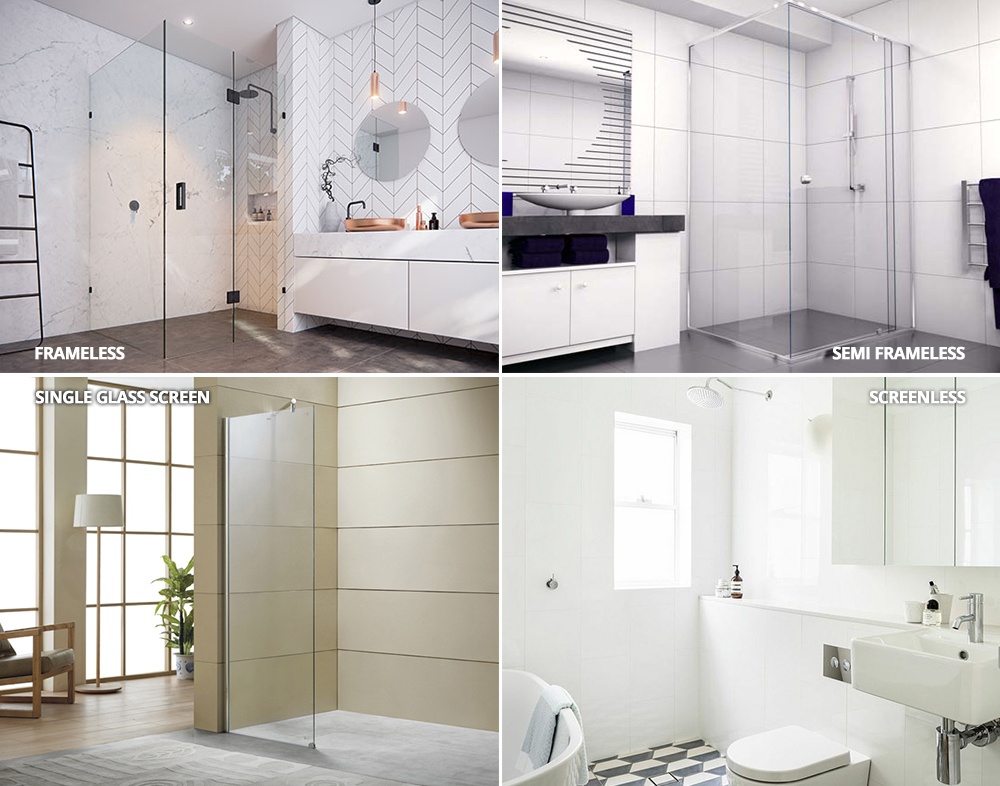 Your shower screen plays a big part in the overall feel of your bathroom, so it's important it ties in with the other features. Whether you go for semi-frameless, fully frameless, single glass screen, or even no screen, it can add a classic, modern or luxurious look.
4. Bath Type
If your design includes a bath, there are plenty of stylish options to choose from. An inset bath allows you to include additional tiling which can be a focal point when in colour, plus you can include a shelf for extra storage.
A free-standing bath gives you a contemporary and stylish focal point, and you can choose the shape and cut– oval or rectangular, sharp edged or curved - to match your other features.
5. Plumbing Fittings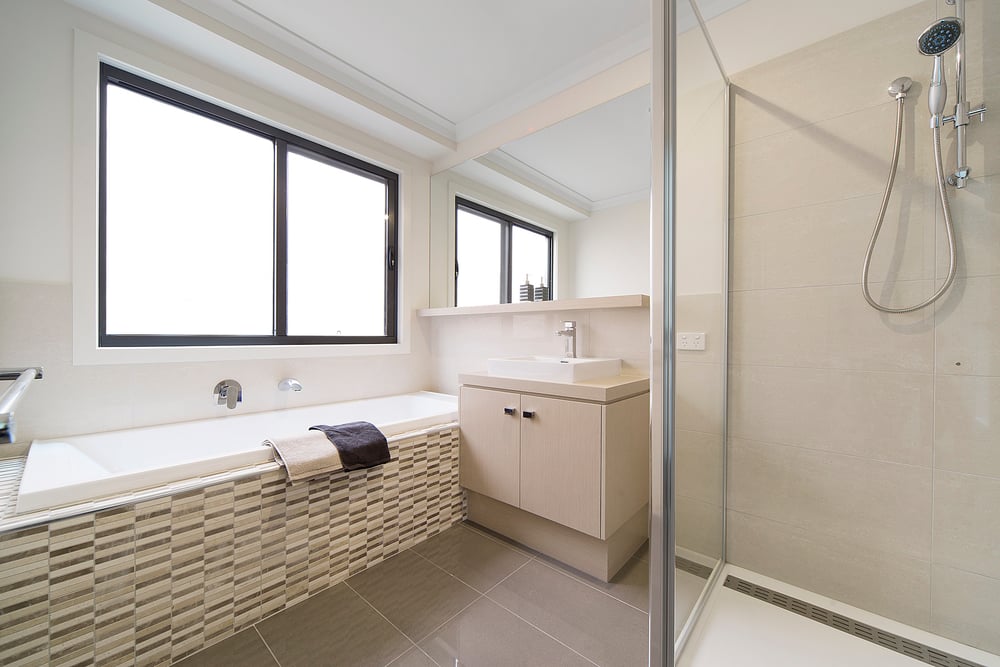 Although it may not be the first thing that springs to mind when imagining your new bathroom, your tapware is a great opportunity to make a statement.
There's an abundance of options, each with their own distinctive elements. From classic to modern, minimal to elaborate, you're bound to find the perfect style to suit your taste.
Your choice of colour is important too – silver, gold and bronze are traditional choices, but in recent times, black has been a sought-after choice.
Your shower head is another consideration – the size and style first and foremost, but also whether you will include a separate hand-held shower rose, which is great for washing hair.
6. Vanity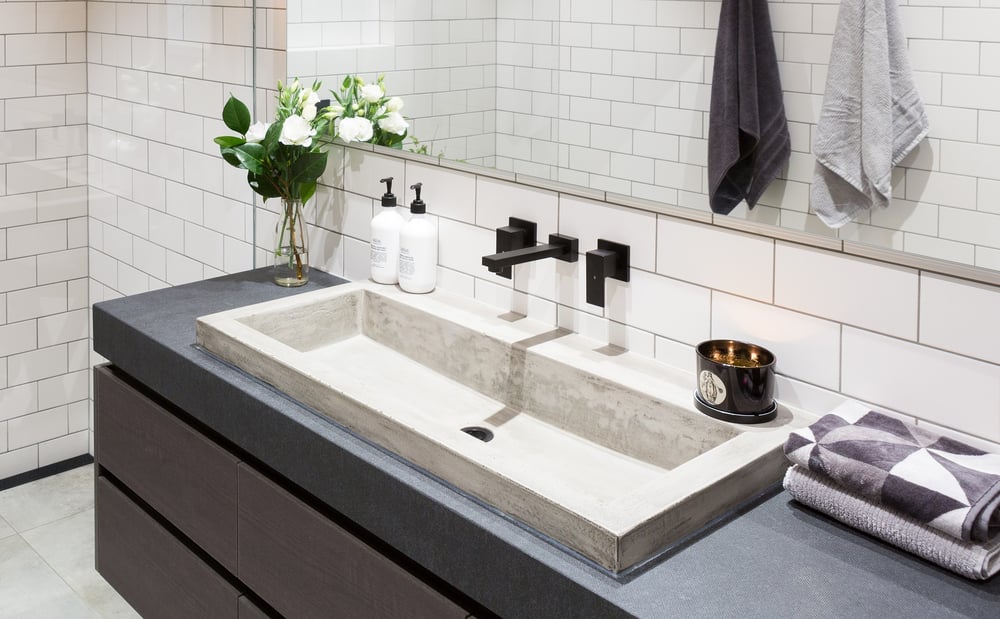 With the amount of stunning designs available, it's easy to fall into the trap of choosing a vanity purely on its good looks.
And while this is obviously a factor, your focus should be on how you intend to use it. Do you need two basins? Large drawers? Or extra benchtop space?
You'll also need to decide on whether you want a wall-mounted vanity or one that sits on the floor, what type of mirror you'll include and the style of basin.
7. Wall Tiles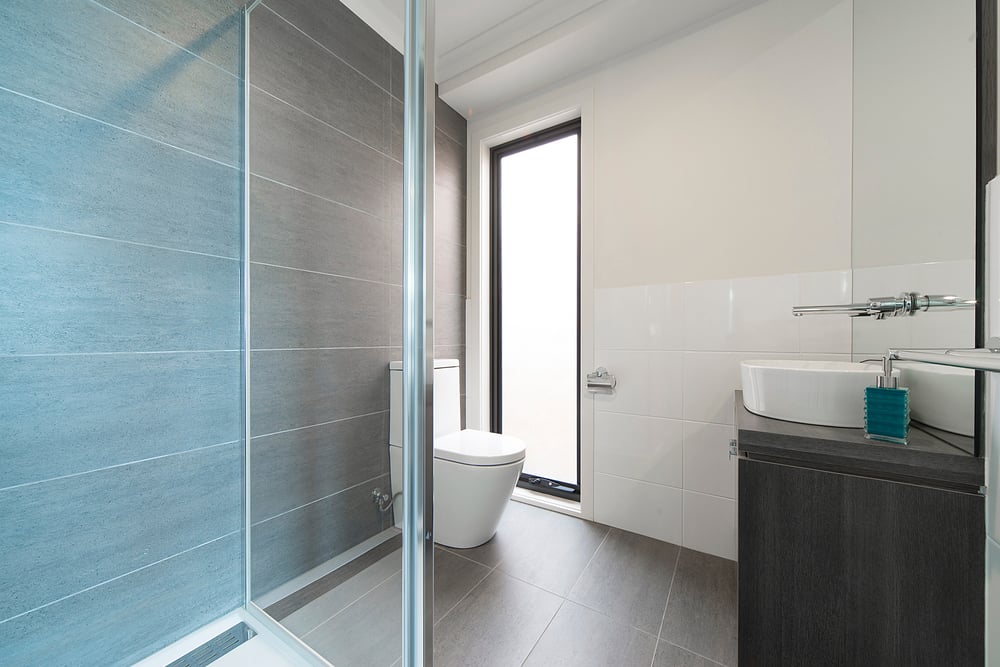 When considering tiles, you need to choose a colour, finish, and size that fits with your design. Once you've picked your tiles, the next step is to decide on the wall height. The standard option for our modular designs is one metre in height, but you can opt to upgrade to floor to ceiling if you wish.
8. Towel Rails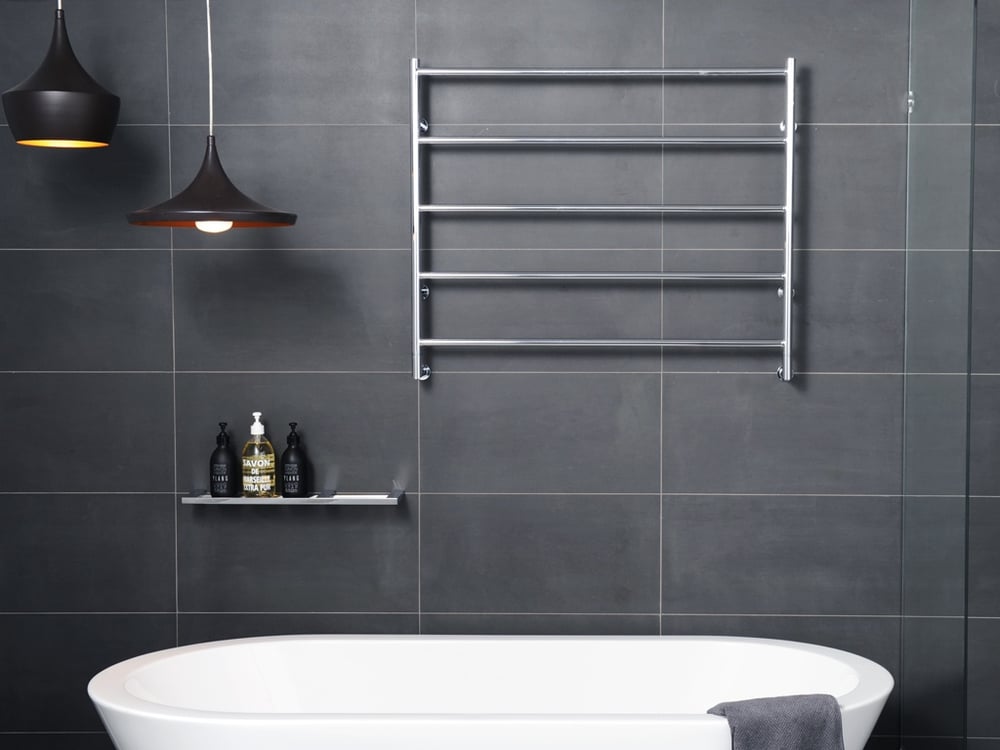 Where you hang your towel may seem like a small thing, but if you position your towel rack in a spot that is less than ideal, it will cause you a little (or a lot) of frustration every day.
The best place is somewhere close to your shower door so it's easy to access when you're dripping wet. For an added luxury that won't break the bank, you could go for a heated towel rail - and you'll thank yourself for doing so every chilly morning!
9. Other Upgrades
On top of our long list of standard inclusions, you can choose to add one or more bathroom upgrades.
These include functional features like an inset shaving cabinet, those that add to your level of comfort like under-tile floor heating or practical fittings like an in-shower tiled niche to store your soaps and shampoos, so everything is within easy reach.
10. Think Ahead
It's a good idea to look beyond your household's current needs and think ahead to what might be beneficial in the future. Things like a walk-in shower, wider doorway, hand-held shower rose and grab rails may all be essential for your comfort and accessibility in the years to come.
Final Word
When designing a new bathroom, it's common to feel a little overwhelmed by the number of decisions you need to make, and the amount of options available for each one.
By breaking it down and stepping through one step at a time, you'll feel less pressure and will end up with a much better design and finish.
Over to You
Are you ready to design your new bathroom but don't know where to start? Our team have helped thousands of clients create their dream bathroom – and we'd love to hear your questions and comments.