3 of the Best Modular Beach House Projects
August 07, 2021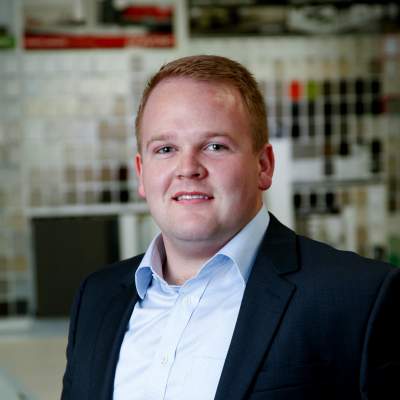 If building your dream home by the sea is high on your wish list, a modular home can be the ideal way to make it happen. We've built many amazing coastal homes in both NSW and Victoria – from compact weekenders to stunning custom designs with room for the extended family.
So whether you're ready to take the first step and build your coastal getaway in the coming months, or are still in the early stages of imagining the many possibilities, this collection of three of our favourite modular beach house projects is sure to provide plenty of ideas, inspiration and motivation to bring your vision to life!
North Arm Cove, NSW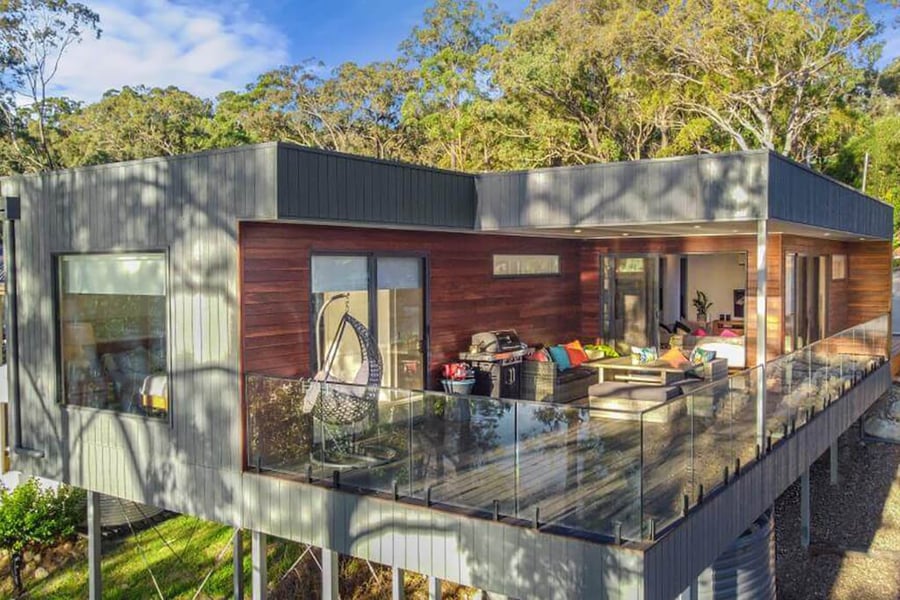 This gorgeous three-bedroom home situated in North Arm Cove, in the Hunter region of NSW is the perfect coastal all-rounder. The elevated position on the coastline along with ample, well-positioned windows allows for beautiful views across the water from almost every angle. The views and close proximity to the water really add to the ambience and take this holiday home to the next level.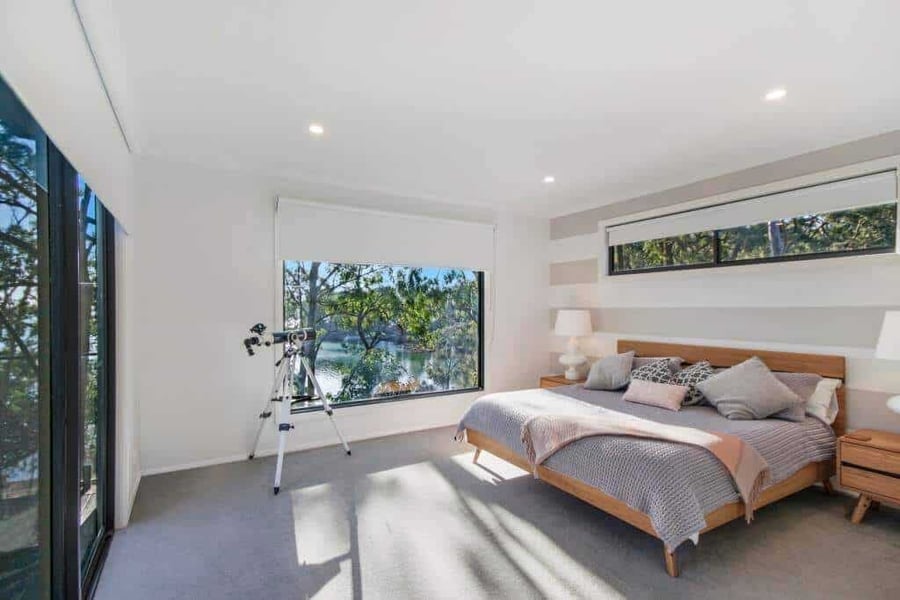 Inside, the home is bright and modern, with high ceilings and lots of windows adding a wonderful sense of space. The master bedroom enjoys gorgeous water views through the large picture windows and the stylish ensuite with freestanding bath adds a touch of luxury. The spacious open living zone separates the remaining two bedrooms and main bathroom for privacy, and opens out to the large deck, complete with undercover alfresco and more amazing views. It's the perfect spot to enjoy a cuppa, lunch or glass of wine. Pure bliss!
Design: Hampton 16 (customised)
Features: Spacious decking, undercover alfresco, amazing views.
Patonga Beach, NSW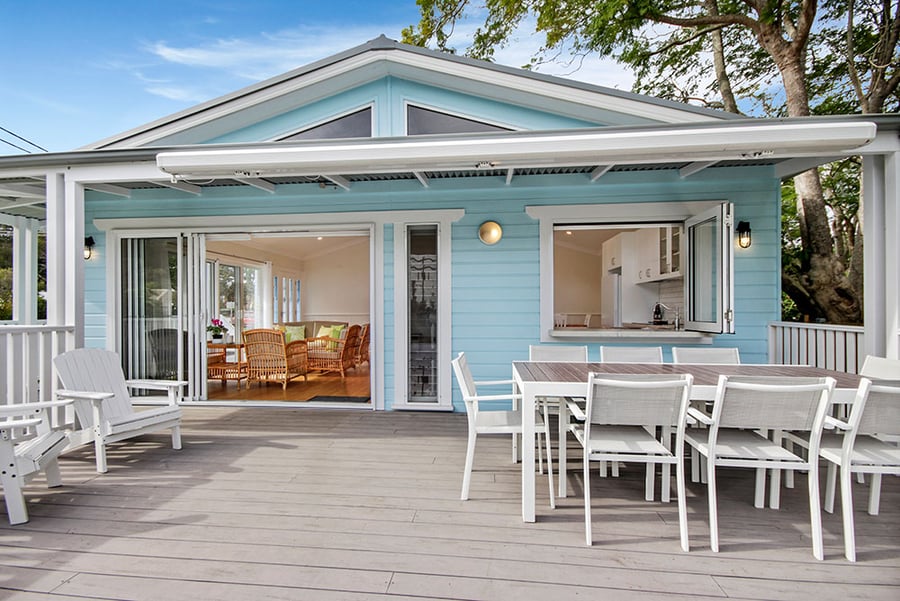 One of our most unique and best-loved projects, the four-bedroom Patonga Beach custom design is a real standout. Located in a secluded seaside village on the Central Coast in NSW, it has been lovingly designed to replace the original ageing family home. Bringing our clients' vision to life involved blending traditional charm with modern fittings, and the end result has been described as 'beach federation' style. I'm sure you'll agree it looks amazing!
The floor plan includes four bedrooms so there's plenty of room for guests to stay, and the huge open living space has ample room for lazy days chilling out and fun and relaxing evenings with family and friends. Bi-fold doors open out to the large sunny deck, complete with an extendable roof cover so it can be enjoyed in every season.
Design: Custom design
Features: Unique style, huge living space, alfresco dining on deck.
Rye, Victoria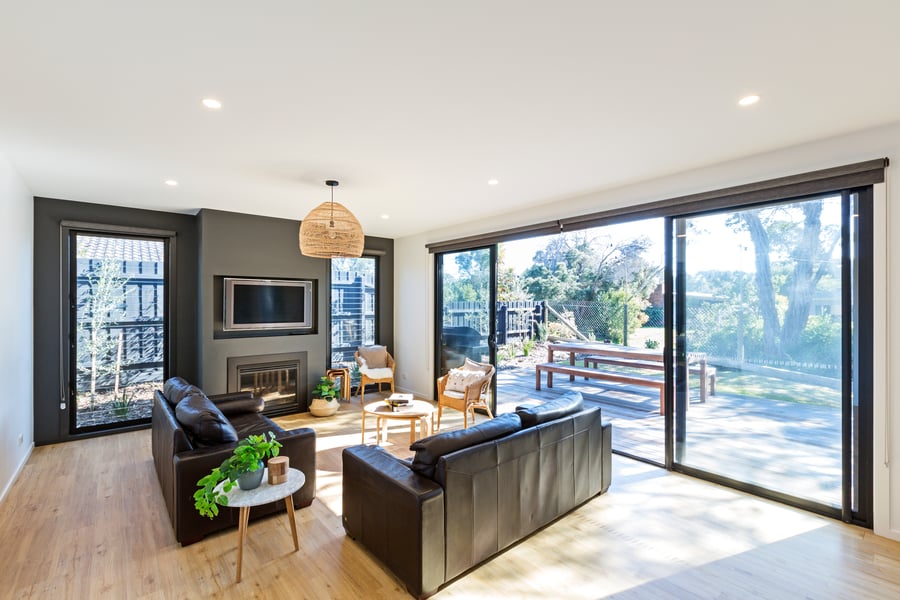 A key aim when designing a coastal getaway is to strike the right balance between style and comfort and this gorgeous four-bedroom holiday home in Rye has nailed it. Located on the popular and picturesque Mornington Peninsula in Victoria, our clients have chosen fittings and features that give the home a luxurious yet relaxed vibe that's the ideal fit for a beach holiday escape.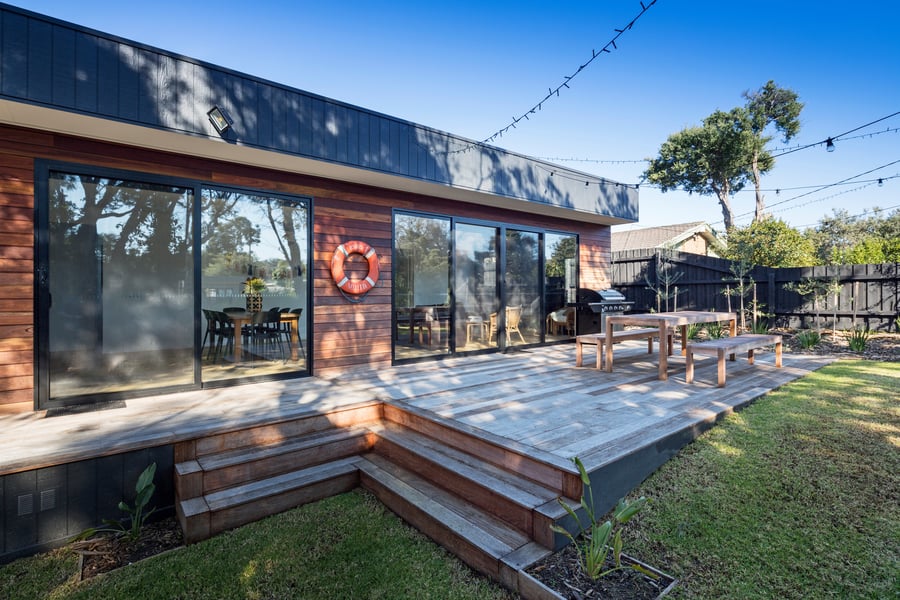 The design includes four bedrooms that run along the length of the house on one side, with the other side devoted entirely to living space. The large open plan living zone includes a designer kitchen and cosy lounge area complete with an in-built fireplace for the cooler months. The open air deck and grassy backyard are easily accessible through sliding doors in both the kitchen and lounge, and the space is perfect for relaxed barbies and backyard cricket on sunny days. The design also includes a separate second lounge at the front of the house, providing plenty of space for multiple families to holiday together.
Design: Shoreham 19 (customised)
Features: Luxury features, designer kitchen, lots of living space.
Bring your dream coastal home to life
If you've long dreamed of building a home by the sea (and who hasn't) modular homes are a great option. Our pre-designed range includes compact, mid-size and large homes, and we can work with you to customise our floor plans or create a bespoke design from scratch, to suit your block, style and budget.
So whether you're planning a permanent sea change or looking to build a holiday rental or weekender, a modular home could be the ideal choice.
If you have a question about the above featured coastal homes, or about your own beach house project, we'd love to hear from you. Post a comment below or get in touch with our team on 03 5145 7110.