Considering Downsizing? Here are 3 of the Best Small Modular Home Designs
April 12, 2017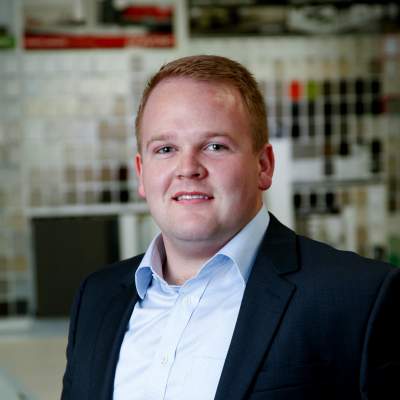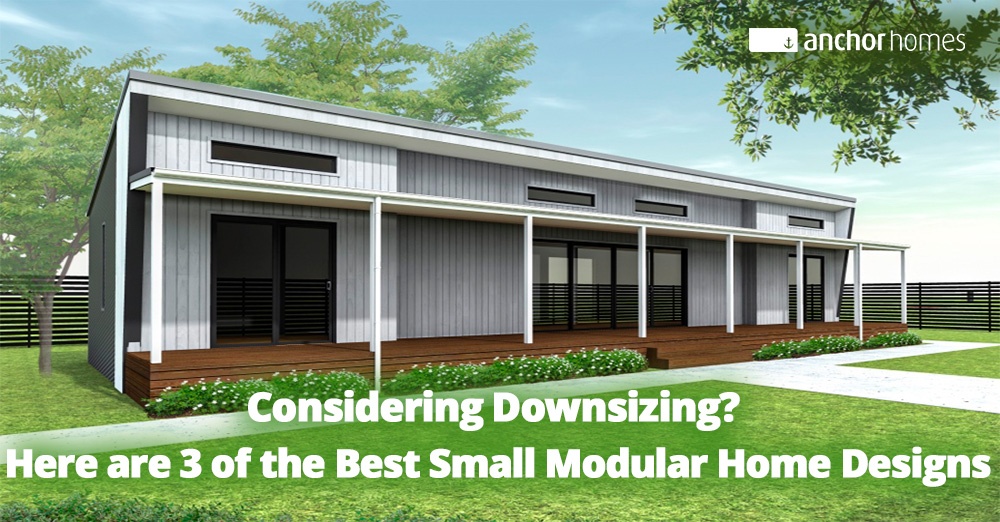 If the kids have moved out and you're finding your family home just a little too spacious, it might be time to consider downsizing.
Whether you're planning on staying local or relocating to the country or beach, building a modular home is an affordable option. Better still, your new home can be built in as little as 14 weeks!
Here we've selected our favourite smaller modular homes that are perfect for those looking to downsize.
Beaumaris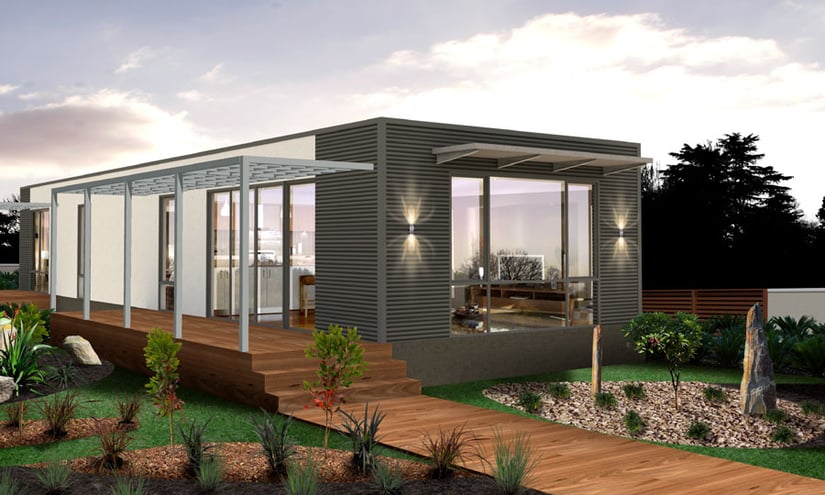 The Beaumaris is a two-bedroom home, that packs a number of smart features into a compact space. The master bedroom is a good size and includes a built-in robe. The large windows facing the front of the house allow plenty of natural light in, plus, if you choose to include the optional deck they become a sliding door with access. The second bedroom is located next to the main, and can be used as a study or hobby room, or as a guest bedroom depending on your needs.
The combined bathroom and laundry utilises space well and includes an exterior door to the backyard. The kitchen, meals and living area is an intimate open-plan area, with sliding doors providing access to the optional deck at the front. The Beaumaris comes standard with 2700 high ceilings which creates an instant feeling of space, and the Cubehaus façade which adds style and modern appeal. For the base price of this design please download our current pricing list for the most up to date information.
Brooklyn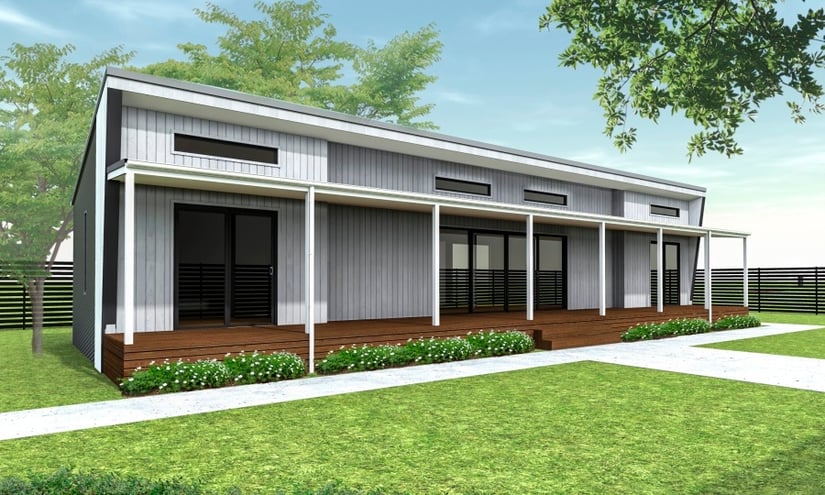 If you're looking for a smaller home, but would like to have three bedrooms for when the family visit, the Brooklyn fits the bill. Its compact size means less maintenance and energy costs, but the design still manages to fit in a lot of useful features. The master bedroom includes a walk-in robe, and is located next to the bathroom for easy access. Plus, there's privacy when guests stay as bedrooms two and three are situated at the other end of the house.
The central open plan living space features a raked ceiling and plenty of windows that let in ample natural light. Plus, if you decide to include the optional deck that runs along the width of the house, the large sliding doors mean you can access and enjoy your outdoor space anytime. The Skillion façade comes standard and looks great with the deck. For the base price of this design please download our current pricing list for the most up to date information.
Redcliffe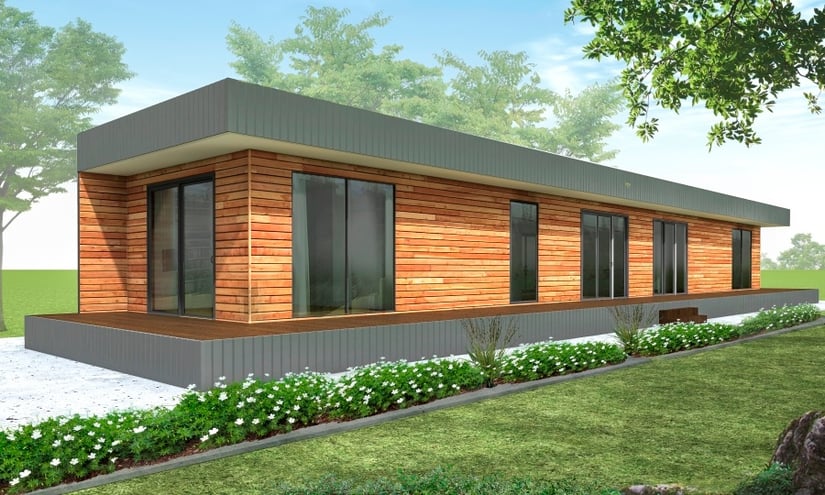 A stylish and modern two-bedroom home, the Redcliffe is a popular choice for those looking to downsize without compromising on the features and comforts you'd find in a bigger home. The two large bedrooms are situated at either end of the house for privacy, plus, the Redcliffe also includes two bathrooms and a full-size laundry for added convenience. The open-plan living area is central and features nine foot ceilings, which give it a spacious feel, and make it an ideal place to entertain or relax.
The long, narrow design is nicely complemented by the Cubehaus façade, but like all our homes, you can customise it with your own façade choice if you prefer. There's also the option of including a deck or two - one that runs around three sides of the house and a smaller one out back, to give yourself an outdoor space to enjoy. For the base price of this design please download our current pricing list for the most up to date information.
In Closing
When downsizing, you want a home that is easy to maintain and clean, but not so small that it cramps your style. All three of the above featured modular homes fit this brief – plus, they are stylish, and comfortable to boot.
If you'd like to know more, contact our friendly team.
Over to You
Do you have a favourite modular home design suited to downsizers? We'd love to hear about it!