How Do I Build a Modular Home in a High BAL Area
August 11, 2017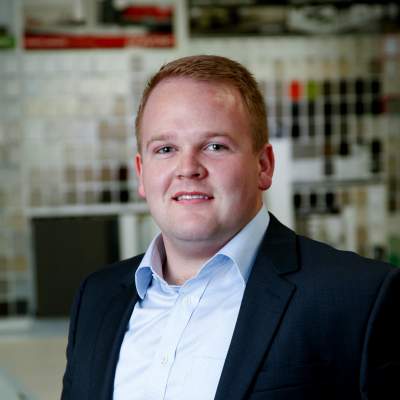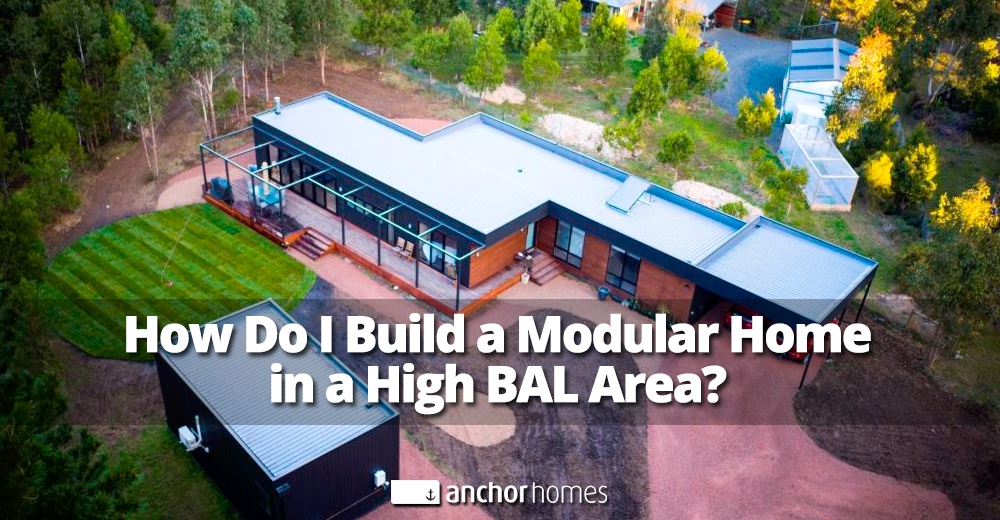 Building a new home in a high Bushfire Attack Level (BAL) area can be daunting – and although it does pose some challenges and additional costs, with careful planning, it's definitely achievable.
In Victoria, there are designated Bushfire Prone Areas. If your land is located within one, you'll need to obtain a BAL rating and adhere to the specified bushfire construction standards that apply.
These standards aim to improve the level of bushfire protection on homes and will affect the types of materials you can use and include other site-specific requirements.
So how does your rating affect the construction of your new home? Here we'll explain how to build a modular home on a property with a high BAL rating, in three simple steps.
Step 1: Discover Your Rating
First, you'll need to find out the BAL rating on your property. Your BAL assessment will be completed by an engineer or specialist fire assessor.
When building a new home, some companies (like Anchor Homes) include the BAL assessment as a standard preliminary inclusion.
If your home is located in an area that is deemed as having a very high risk of bushfire attack, it may be covered by a Bushfire Management Overlay, which means you'll need a more detailed Bushfire Management Statement.
There are six possible BAL ratings: LOW, 12.5, 19, 29, 40 and FZ (Flame Zone). If you're within a Bushfire Prone Area, you are required to build to a minimum standard of 12.5.
When determining your property's BAL rating, the assessor will consider a number of factors including the slope of the land, the type of surrounding vegetation, it's proximity to any buildings and the Fire Danger Index.
Step 2: Understand What Your Rating Means
Now that you have your rating, you can find out exactly what you'll need to do to meet the standards. Your BAL report will include detailed information and outline your specific requirements based on your individual site.
As a guideline, if your property is rated BAL-12.5 or BAL-19, there will be special requirements on the external walls, windows, doors, roof, verandah and deck.
Properties rated BAL-29, BAL-40 and BAL-FZ, there will be requirements on all of those, plus, the sub-floor supports and floors.
There will also be guidelines on vegetation clearance around your home and on your property classed as defendable space, requirements to have access to an independent water resource and making sure that fire vehicles can access your property in the event of a fire.
Step 3: Design Requirements
Now it's time to sit down with your design team to incorporate the details that will make your home compliant. They'll help you find the best place to build on your site to minimise the need to remove vegetation to meet your defendable space requirements and ensure good access for fire vehicles.
They'll also advise on the correct materials to use and additional features such as water tanks that you'll need to include to meet your BAL rating standard.
All Anchor modular homes are constructed to meet BAL-12.5 requirements as standard. To comply with a higher rating, our experienced team will guide you to select the right materials and features from our standard inclusions and upgrades.
For example, when it comes to choosing your cladding, the 6mm James Hardie option is a suitable choice for your external walls in bushfire prone areas.
In Closing
Building a modular home in a high BAL area does present some added costs and extra considerations, in the same way it does for a conventionally built dwelling.
But when you take it step by step, and work with a team who have plenty of experience constructing in Bushfire Prone Areas, you'll remove the stress and ensure your home is compliant with your rating – and most importantly, you'll make your new home as bushfire ready as possible.
Over to You
Do you have questions about building a modular home in a high BAL area? Our experienced team would love to help.