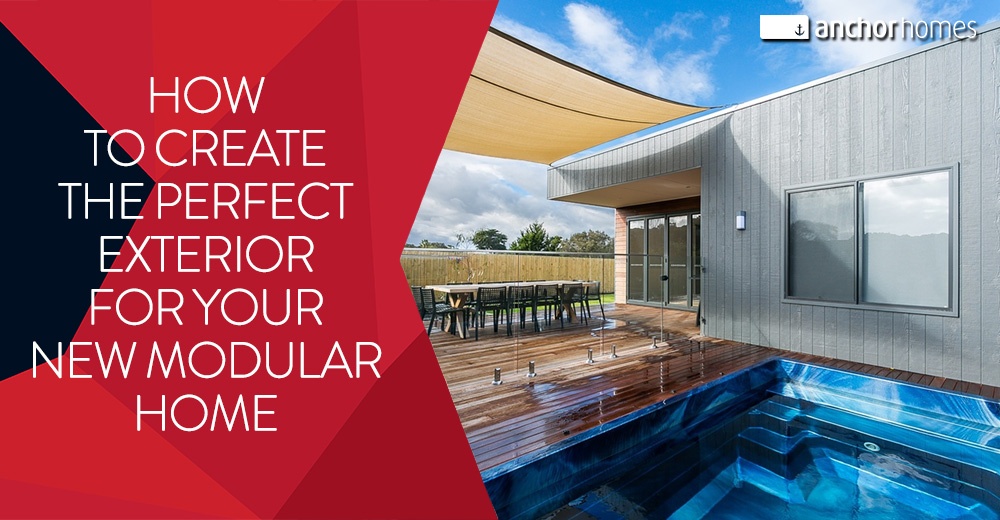 The exterior of your home is the first thing you'll see when you arrive home every day – so creating a design that reflects your personal style and makes you happy is a must.
Your choice of façade, cladding and colour come together to give your new home its character. Whether contemporary, modern or traditional, your exterior should blend in with the surrounds, match well with your interior and give your home street appeal. It must also meet any regulatory requirements such as heritage guidelines or BAL rating specifications.
So how can you achieve this? In this article, we'll share some tips and hints on creating an exterior that you love.
Facades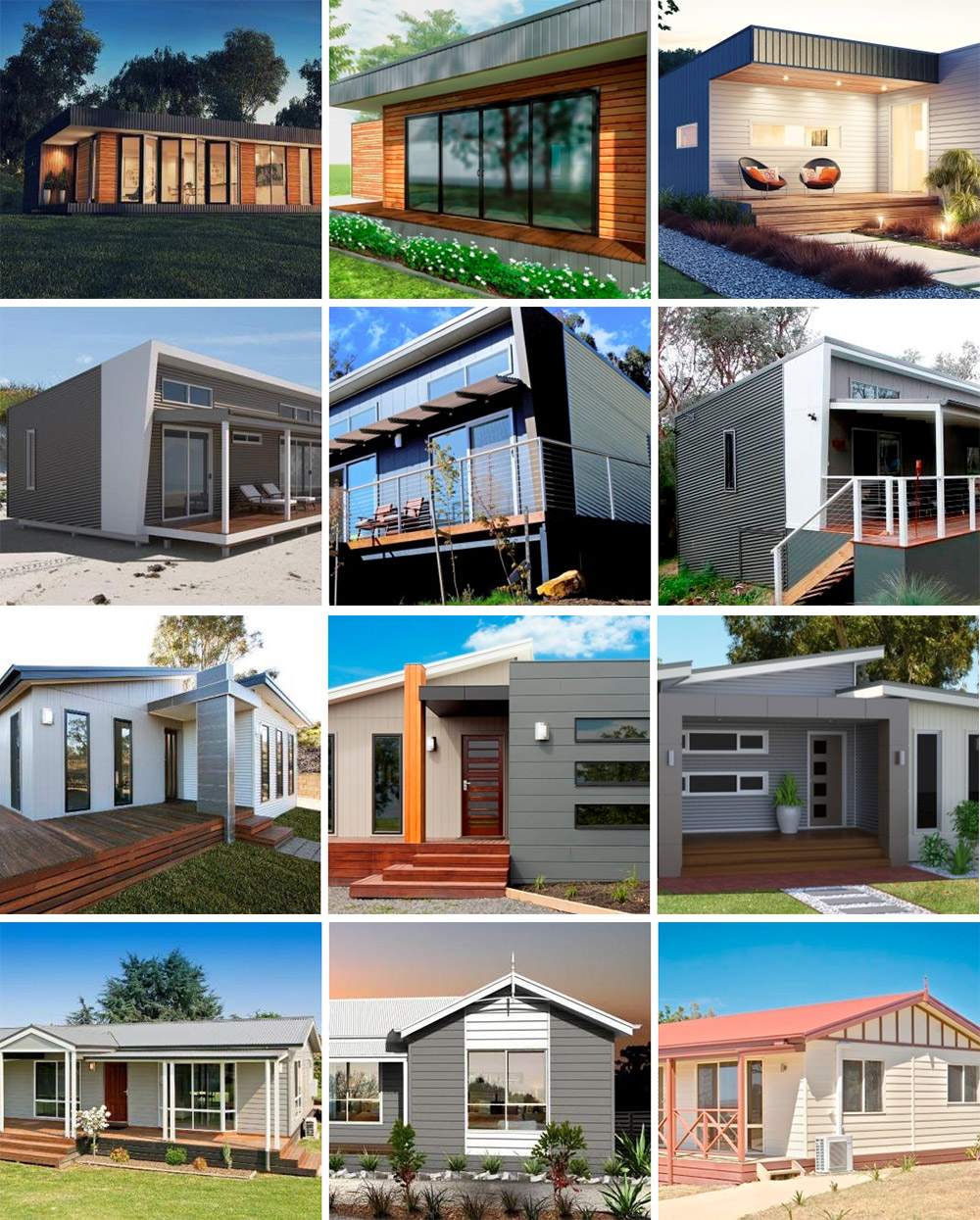 Your facade really sets the tone, giving your home its distinct personality. Deciding on a style that you're comfortable with is a good starting point, so spend some time looking up the available facades online to get a feel for what you like.
If a modern look appeals, the Cubehaus is an ideal choice. Inspired by European designs, it's sleek, stylish and the flat roofline allows you to include 9ft ceilings in your home to add a sense of space. The Skillion and Split-Skillion have a contemporary feel, and the raked ceiling and high narrow windows in the living area bring in plenty of natural light. For a classic design, the Gable and Dutch Gable offer charm and character, especially with the addition of the optional verandah.
Cladding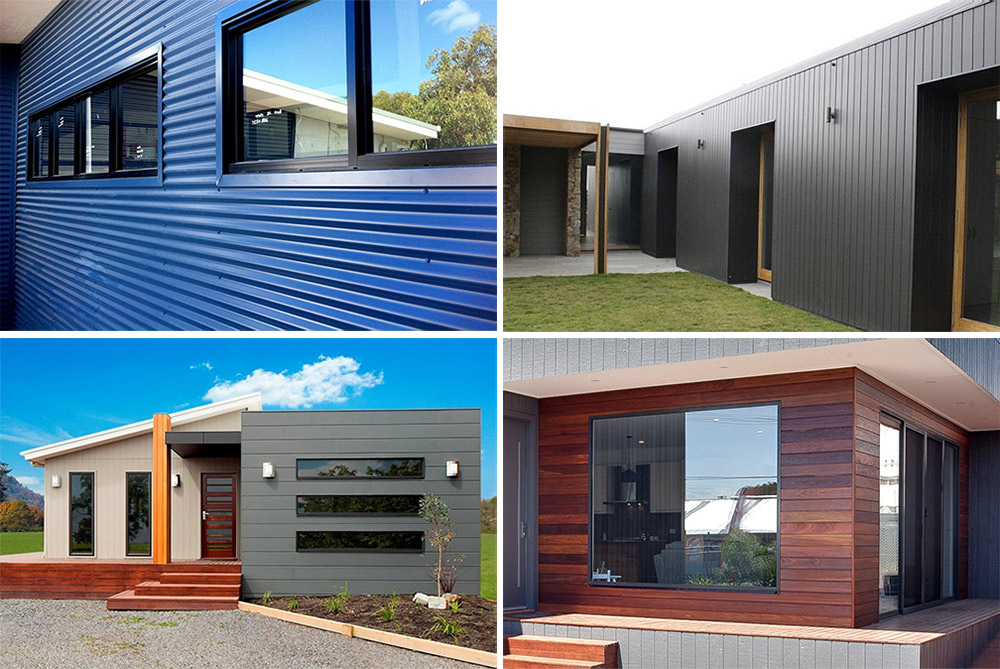 You've got plenty of choices when it comes to cladding, and it's important to find one that blends with your facade to ensure you get a seamless and stylish finish. You'll need to consider any specific site requirements such as your BAL rating, as well as the level of maintenance required. Plus, you also have the option of sticking with a single cladding across the entire house, mixing and matching complementary designs or incorporating a feature wall to add a unique touch.
Our standard range of cladding includes Colorbond, an attractive, long-lasting and low maintenance choice. It's made from durable steel and is available in lots of colours. Weathertex is also part of our standard range and the large choice of colours and designs make it a popular choice. It's painted on installation and only needs to be re-painted every 15 years, plus it's guaranteed not to split, rot or crack for 25 years.
James Hardie cladding is made from fibre-cement which is non-combustible and suitable for use in high-BAL areas. A selection is available in our standard range, while some are an upgrade option. If you're looking for something special, Hardwood timber cladding is an upgrade option that is generally used as a feature but can be used across the entire home. It looks amazing but does require oiling or staining frequently, so keep that in mind.
Colour Scheme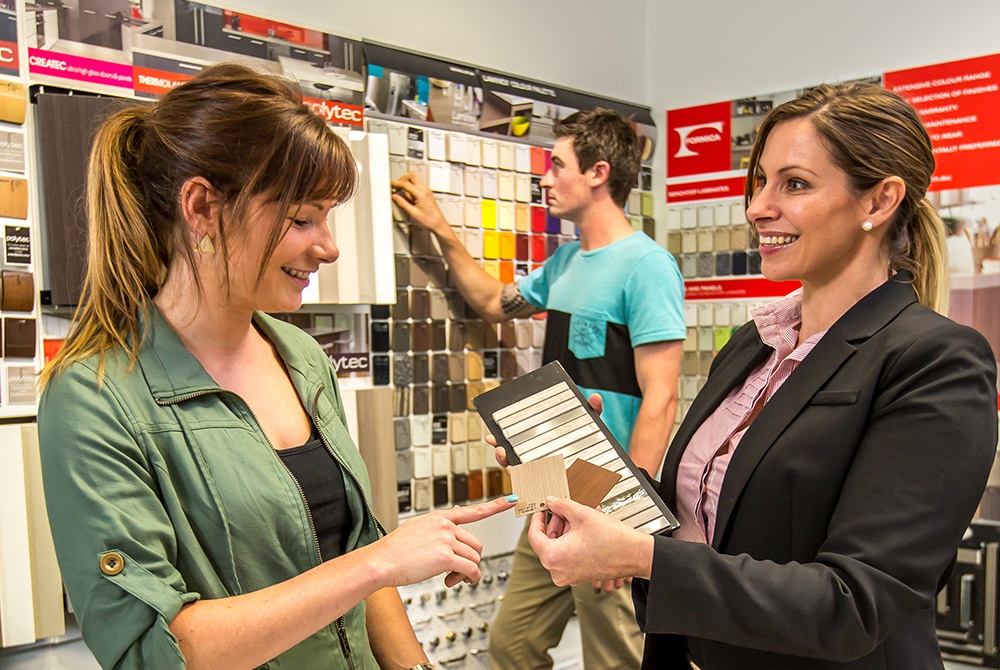 Choosing your colours can be a little overwhelming thanks to the array of choices, but our colour specialist will guide you towards the best options during your colour consultation which is part of the pre-construction phase.
With exterior colours, a good basic guide is to work with three colours: a dominant shade, an accent colour (for doors) and a trim colour (for window frames, door frames and gutters). You'll need to choose colours for your roof and driveway also, making sure that the whole scheme blends well with the surrounding natural landscape.
Final Word on Beautiful Exteriors
While it's relatively easy to adapt your interior as trends come and go, changing your exterior requires significantly more time and expense. By taking the time to consider which facade, cladding and colour scheme is the right match for your taste, style and surrounds, you'll create an outdoor space you'll love for many years to come.
Over to You
Do you have a question or need advice about choosing your exterior finishes? Leave a comment below or get in touch with our team for expert advice.

Posted by:
Laurie Raikes
Project Consultant at Anchor Homes