Focus on Façades
July 11, 2020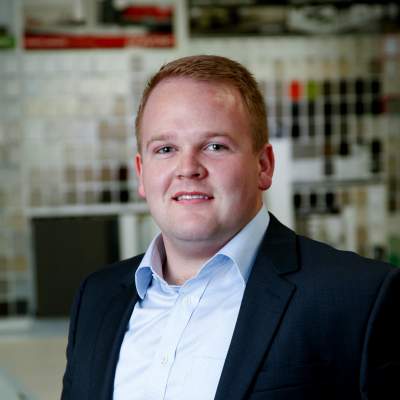 When it comes to building a new home, there are many features that combine to create your dream design – and one of the most important elements is your choice of façade.
Your façade is literally the face of your home, giving it style, character and street appeal, so it's definitely a big decision. So, to help you compare and find the right fit for your new modular home, in today's article we're putting the focus on our fabulous façades.
Cubehaus
The European-inspired cubehaus is the most recent addition to our range, and its striking modern form is a highlight. The straight lines provide the perfect platform to mix and match contrasting cladding, and the modern style lends itself well to a range of colours, from natural timber to darker shades.
Not only is the cubehaus façade visually stunning, it also allows for 9ft ceilings throughout. This adds space, light and a sense of luxury to the interior, and is a key reason why this is one of our most popular façade choices.
Comes as standard with these designs: Barwon, Beaumaris, Flinders, Hampton, Jindara, Nepean, Portsea, Redcliffe, Seaford, Shoreham, Tambo.
Can be seen in these projects: Bowral, Buxton, Daylesford, Eden, Four Bedroom Rye, Frankston, Metung, Rye.
Gable, Dutch Gable & Modern Gable
The gable façade has long been a favourite, and with three style options, its versatility to suit both traditional and modern designs gives it a wide appeal. A key benefit of the gable façades is their ability to break up monotonous rooflines, which makes them an ideal option for larger homes.
If you're looking for the classic Australian character home, the Dutch gable is often paired with traditional gables to great effect. You can also opt to add a traditional verandah, with portico and double posts to complete the look.
Gable comes as standard with these designs: Blackbutt, Camphor Laurel, Ironbark, Kauri, Kingsford, Kurrajong, Marysville, Newhaven, Portsea, Redgum.
Dutch gable comes as standard with these designs: Homestead.
Modern gable comes as standard with these designs: Flinders.
Can be seen in these projects: Patonga Beach.
Single Skillion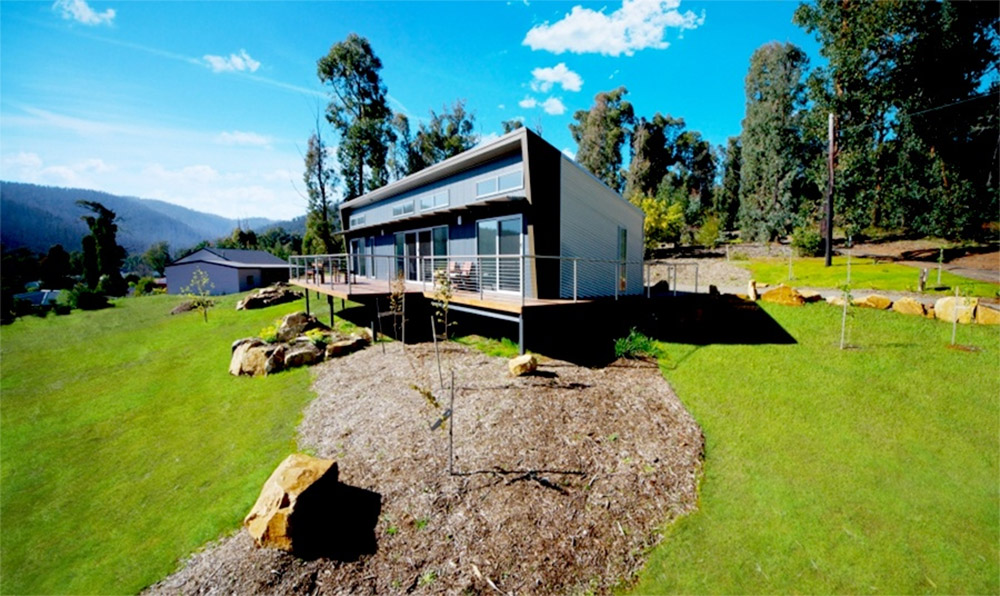 The skillion façade is a great option for smaller homes, and the contemporary look brings a relaxed, modern feel to the design. The addition of the verandah is a popular upgrade, as it provides the ideal place to relax and enjoy the views.
On the inside, the raked ceiling and highlight windows add valuable space and light to the living area, which makes a big difference, especially in a compact home.
Comes as standard with these designs: Brooklyn, Flinders, Portsea, Suburban.
Can be seen in these projects: Marysville, Suburban display home (Stratford).
Split-Skillion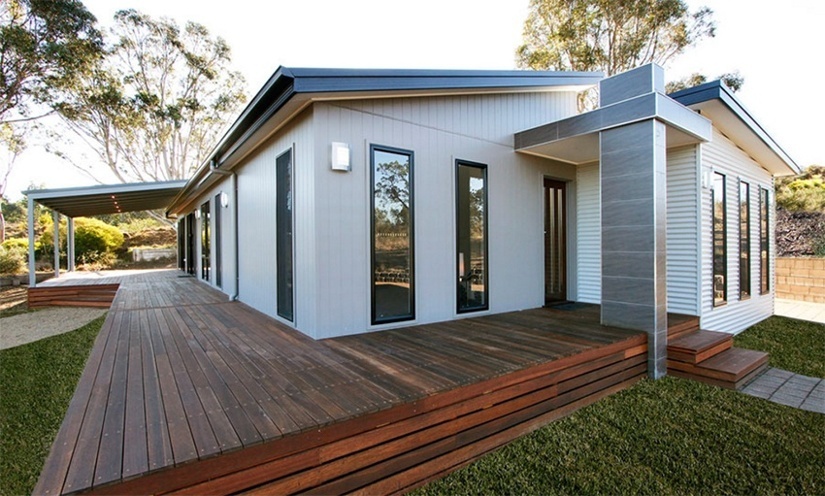 Iconic to Anchor Homes, the split-skillion façade is always a bestseller. Well-suited to coastal, rural and urban settings, the roofline and portico create a striking exterior that can be matched with a range of cladding styles and colours to add your own personal touch.
Inside, the raked ceilings add a sense of space and luxury, and the high windows let in plenty of natural light. The result is a home that is the ideal balance of modern style and classic comfort.
Comes as standard with these designs: Anglesea, Shoreham, Sorrento.
Can be seen in these projects: Lakes Entrance, Lake Tyers Beach, Shoreham 16 display home (Stratford), Somerville.
Pick the Façade That Suits Your Style
Choosing a façade can be a little daunting, so go with your instincts. Focus on matching your style, blending well with the surrounds of your block and capturing the interior space and light levels that suit your lifestyle, and you can't go wrong!
Over to You
Would you like to know more about our façade range? We'd love to hear from you! Simply post a comment below or get in touch with our project consultants on 03 5145 7110.