5 Simple Steps to Pricing Your New Modular Home
May 04, 2018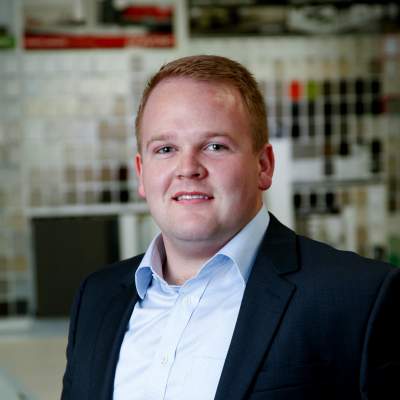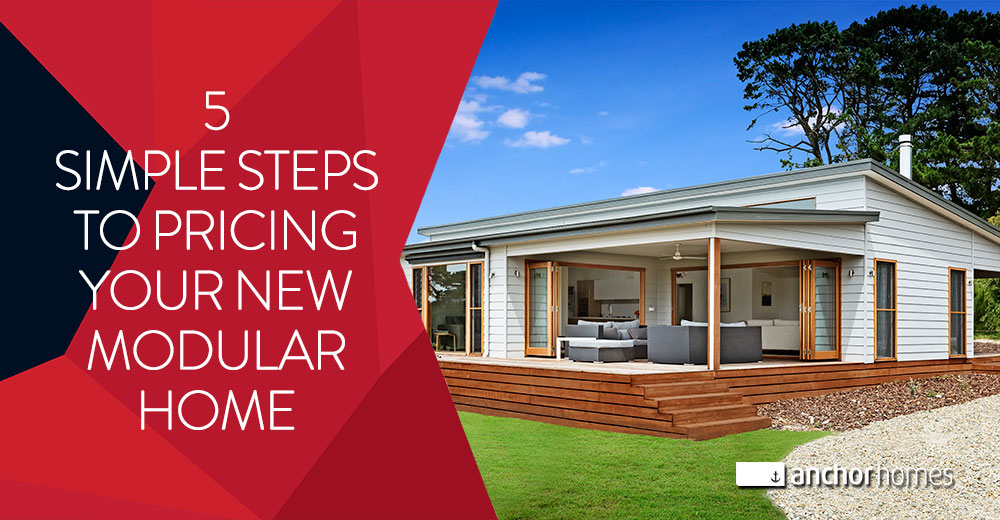 If you're wondering how much a modular home costs, you're not alone – it's something we get asked about daily.
At Anchor Homes, our prices are calculated in five simple steps: base price, additional variable costs, regulation required upgrades, common upgrades and fitting and finish upgrades.
In this article, we'll look at each of the five steps in detail, so you can get a clear idea of our pricing process.
Step 1. Base Price
The following is a summarised overview of what's included in the base price of each design, and all are selected from our standard range. See our pricing guide for the individual base prices of each of our homes and check out our list of standard inclusions for the complete listing of inclusions and specifications.
Preliminaries: Home owners warranty, maintenance period and building permit.
Exterior: Concrete footings, termite barriers, engineered sub-floor frame, timber wall frames and roof trusses, colorbond roofing, facia and gutters, painted downpipes and cladding. Homes are built to BAL 12.5 rated construction and N2 wind-rated structure.
Insulation: Batts to ceiling, external walls and under floor, heavy-duty roof sarking and wall wrap.
Doors and Windows: Double glazed windows and sliding doors, flyscreens, timber external doors and timber landing to front and rear doors.
Interior: Plasterboard, skirting and architraves, cornice, internal doors, Smartrobe sliding robe doors, shelving and hanging rails for built-in robes, cushion stops for doors.
Floor Coverings: Floor tiles to bathroom and laundry, vinyl planks to kitchen, meals, dining and living area, carpet to bedrooms, study, lounge and theatre rooms.
Kitchen: Laminate doors and benchtops, cabinets, drawers, sink, tap, splashback, electric oven, gas or electric cook top and range hood.
Bathroom/ Ensuite/ Laundry: Vanity, mirror, basin, tapware, toilet, towel rail, shower base, shower screen, laundry cabinets, laundry trough, waterproofing, floor and wall tiles.
Electrical: External meter box and switchboard, bayonet lighting, external lights, heat/light/fan to bathrooms, external waterproof power point, TV point, internal power points, hard-wired smoke detectors.
Plumbing: Gas or electric hot water service, external garden tap.
Painting: Quality paint to all internal and external painted surfaces.
Delivery: Delivery to site is included in the base price specific to your project.
Step 2: Additional Variable Costs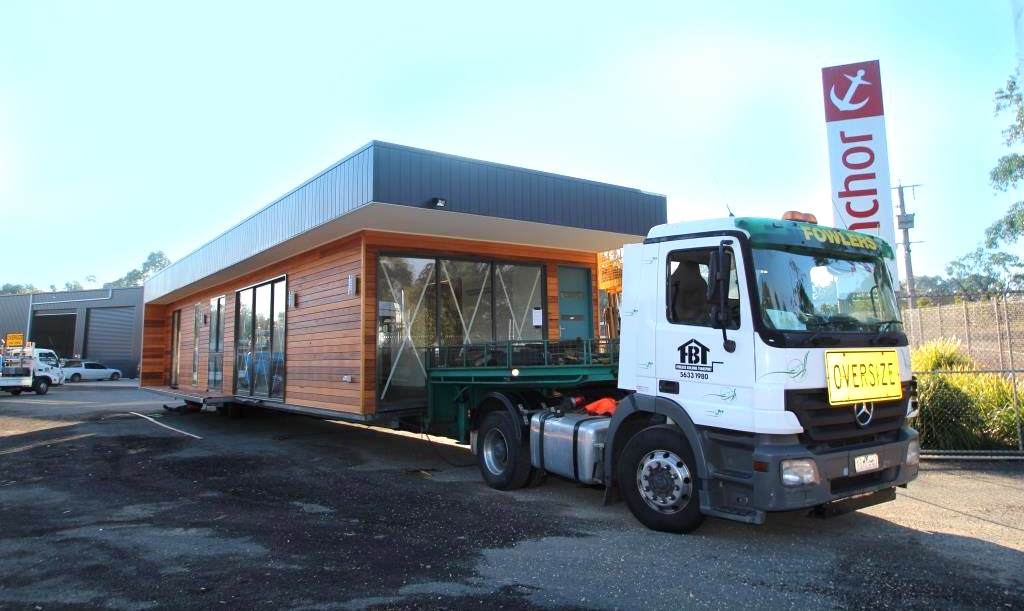 For every project there are additional costs to connect your home to services. The cost for service connections will vary depending on the availability of services and the distance of your home to the service connection points on your property.
Furthermore, if your site doesn't have availability of power, water or sewerage, you may need to consider options such as solar, rainwater tanks, or a septic system.
Depending on the location of your block, the delivery component of the base price may also need to be reviewed to account for over-dimensional truck routes and local road laws. And, while crane hire is generally not required for installation where site access is good, if it is needed, the cost will be included in your proposal.
Step 3: Regulation Requirement Upgrades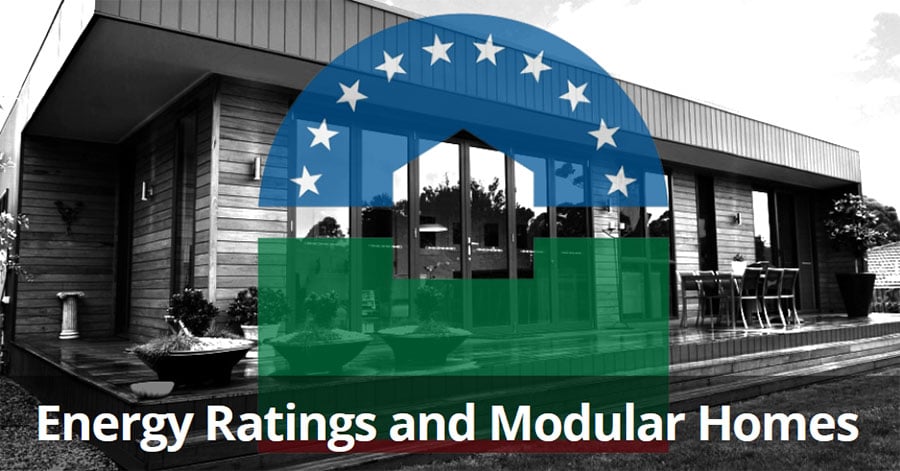 Some homes will require upgrades to things such as cladding, insulation, windows and water tanks to comply with their BAL and 6-star Energy ratings. If your home does, our team will discuss your options and provide detailed costings for your review.
Step 4: Common Upgrades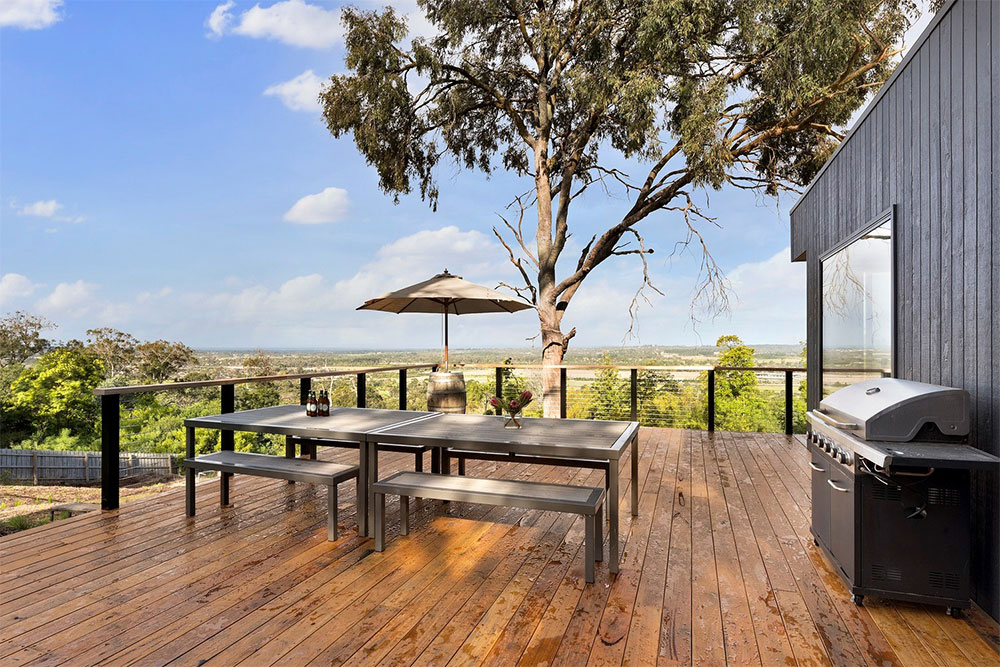 These are optional, but many clients choose to include upgrades like decking and verandahs, balustrades, heating and cooling, window furnishings and matching carports or garages to add extra value and comfort to their homes.
Prices will vary depending on your chosen design and upgrade, and the features of your block, and will be included in your proposal for approval.
Step 5: Fitting and Finish Upgrades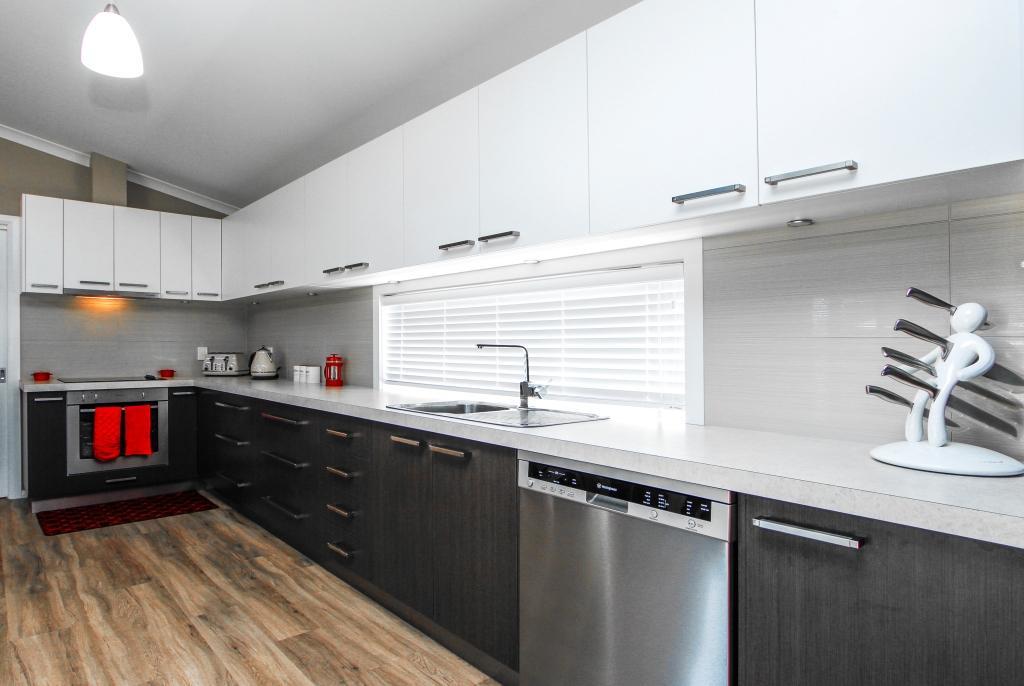 During your colour consultation, you can choose your fittings and finishes from our standard range or opt for upgrades. Commonly upgraded items include kitchen appliances, benchtops, splashbacks, floor coverings, tapware and increased tiling on bathroom walls.
Our colour consultant will offer advice to help you stay on budget and ensure you get the best value for your upgrades.
Final Word on Modular Home Prices
Just as every modular home design is unique, so too is your project. We'll work with you throughout the entire process to make sure you end up with a home you love that's within your budget.
Over to You
Do you have a question about the price of our homes? We'd love to hear from you!