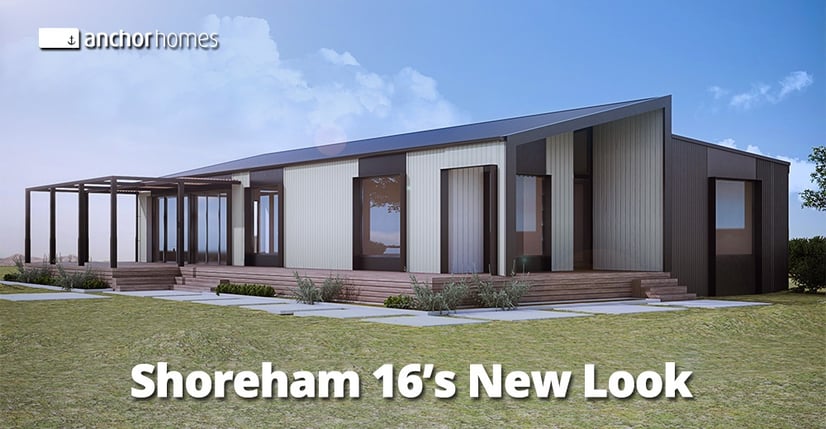 Our design team have been busy over the summer - and the result is a stunning new take on the popular Shoreham 16. The original split-skillion Shoreham range has long been a favourite of our clients, and the addition of this fresh new design means there are now facade options to suit every taste.
Here, we'll take a closer look at the bold and subtle changes that have come together to create a new look for the Shoreham 16.
Striking Exterior Makeover
First, the design team looked for new ways to use the materials from our standard cladding range to give the design a modern and contemporary feel. The clever combination of colours and the addition of a Colorbond cladding feature wall creates a look that is cleaner, sharper and more refined.
Increased Street Appeal
The redesigned facade is bold, giving the front of the home a stronger street presence. The entry decking is also now completely sheltered by a roof, in contrast to the first Shoreham facade which featured a smaller portico. This not only establishes a clear point of arrival, it also provides you with a small, covered, sitting area by the entry.
Make a Grand Entrance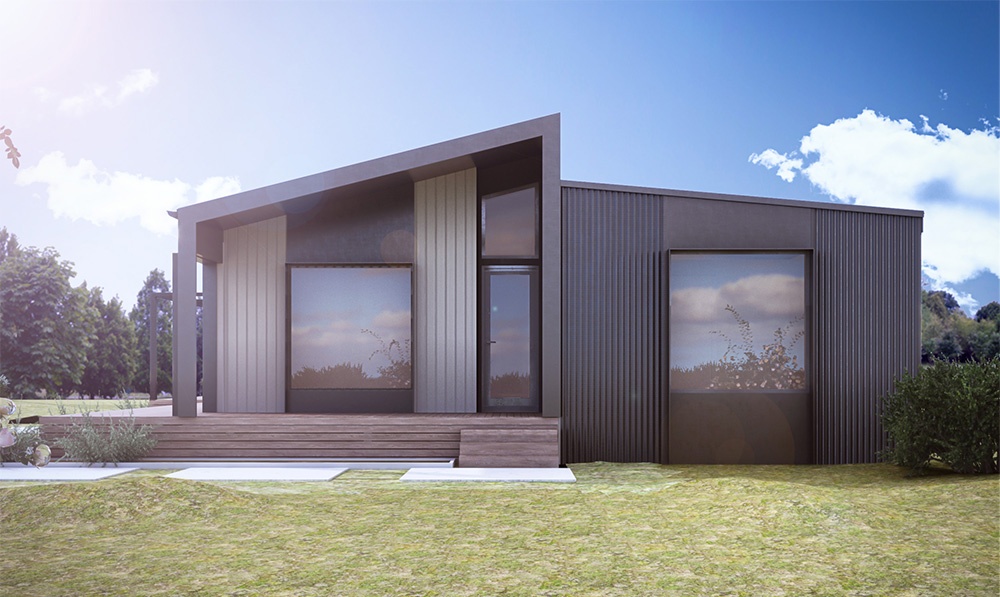 Increasing the height of the glazing above the front door allows abundant light to flow into the interior, which creates a sense of space as soon as you enter your home. This provides a strong point of arrival and allows the entrance to become a focal point, rather than just the "front door".
Framed Views
The inclusion of large picture windows means you can enjoy the beauty of your surrounds from the comfort of your favourite chair. Plus, the use of window hoods further enhances the experience by framing the view. These hoods also provide a stylish alternative to a traditional eave, shading the window from harsh direct sunlight.
Integrated Alfresco Option
The alfresco has been redesigned with a flat skillion roofline and can be utilised as either a pergola or fully enclosed outdoor entertaining area. The newly designed roofline flows on beautifully from the house, creating an integrated indoor/outdoor effect, rather than a separate space.

The Shoreham Just Got Better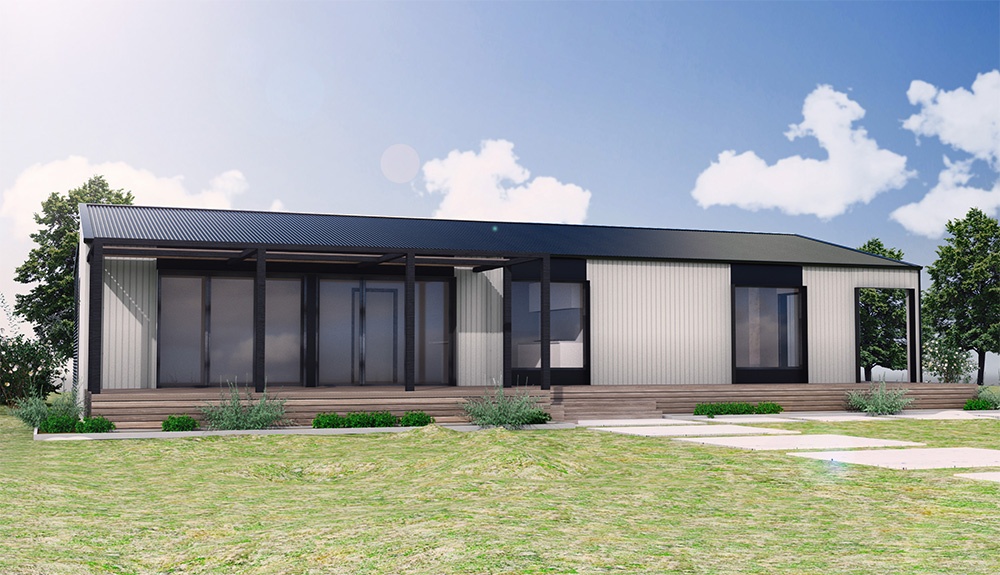 The Shoreham 16 is one of our most successful floorplans, and it's easy to see why. The efficient use of space and zoned living, combined with a connection to natural light and landscape, makes it the ideal choice for a family home or spacious holiday house. Our newly re-imagined façade fits perfectly with the Shoreham floorplans, bringing a contemporary update to this perennial favourite.
Over to You
We'd love to hear your thoughts on the new design, and any questions you may have too!

Posted by:
Laurie Raikes
Project Consultant at Anchor Homes