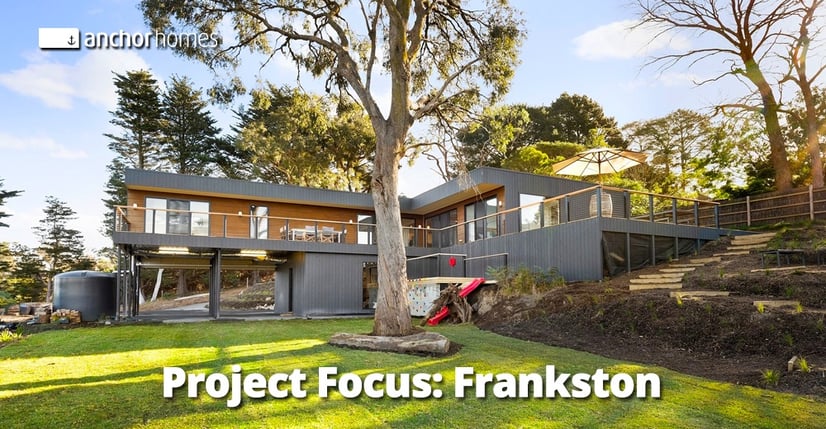 Our latest Project Focus article features this stunning coastal home in Frankston, Victoria, which is ideally located between Melbourne and the Mornington Peninsula.
Our clients have created a 182m2 home that is spacious, modern and has a strong emphasis on outdoor living. With four bedrooms, three bathrooms and two centrally located living spaces, there is plenty of room for the whole family to get together or to enjoy their own space.
Bedrooms
Bedroom 1 is ideally positioned at one end of the house to capture the views, and has easy access onto the large deck. Bedroom 4 includes a WIR and adjoining bathroom and is a generous size. Located in a separate wing for privacy it too has sliding door access to the deck and includes large windows to take advantage of the gorgeous view.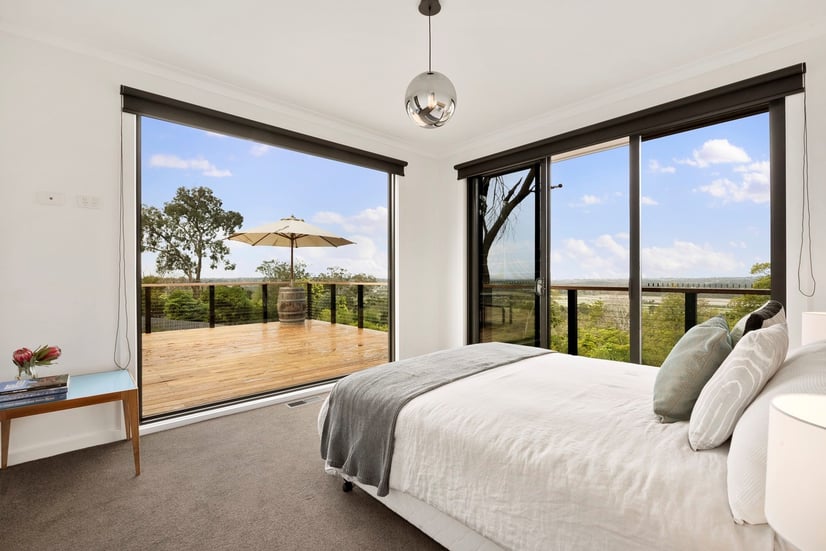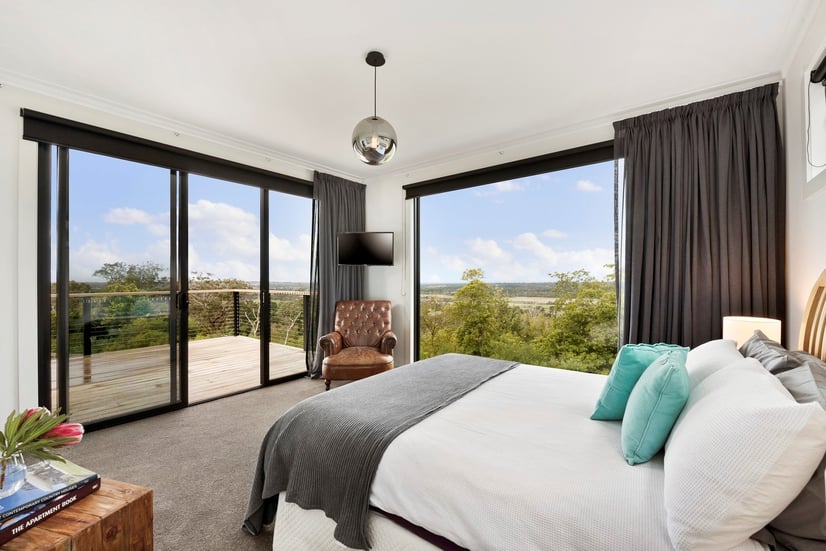 Living
The two living areas sit side-by-side in the middle of the home, with large windows and direct access to the deck. The 2.7m ceilings and 2.34m internal door heights creates a sense of space throughout the entire home. The house features double-glazed windows throughout (a standard inclusion) and energy-saving LEDs in the main rooms. The kitchen includes a large walk-in pantry, Caesarstone benchtops with waterfall ends and a 900mm freestanding Smeg cooker.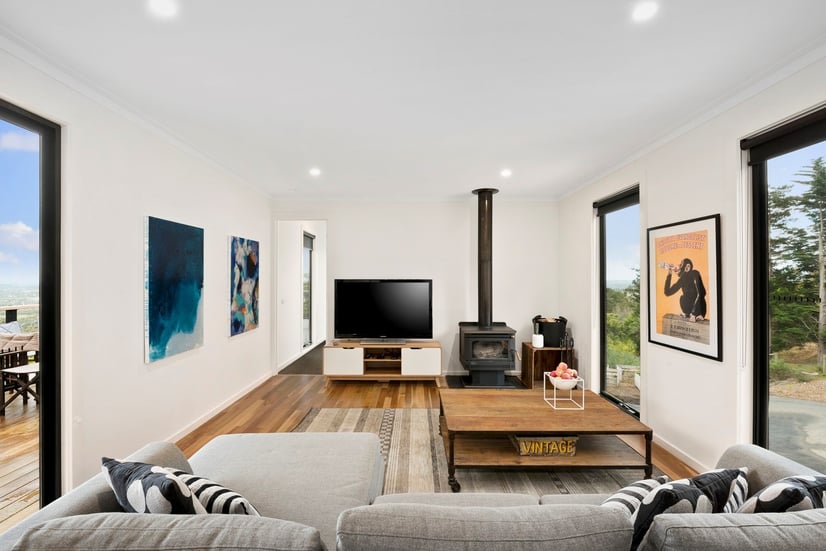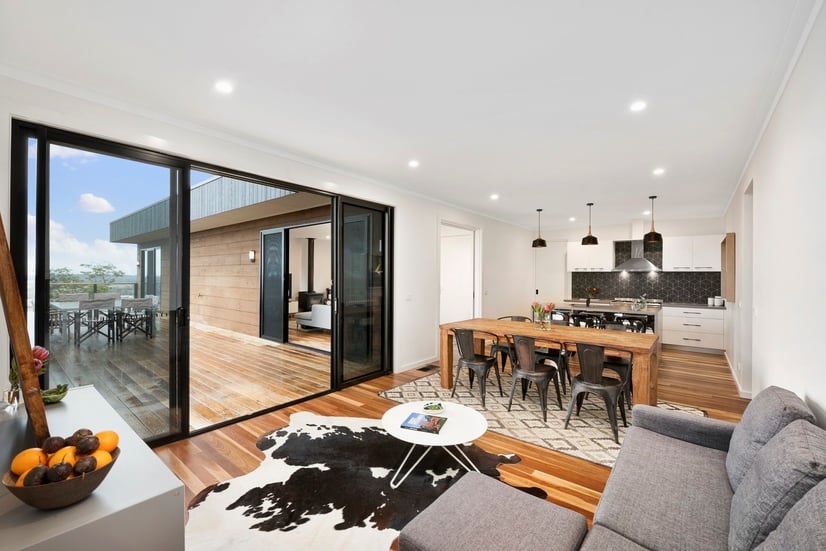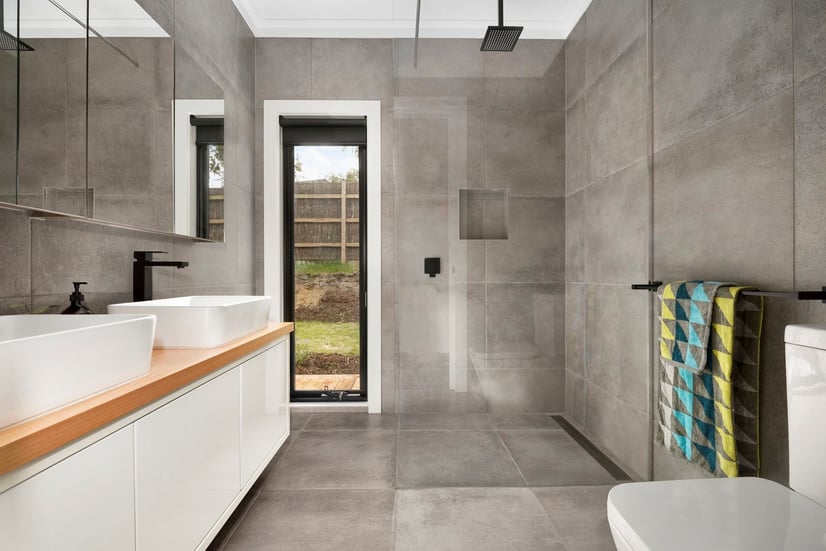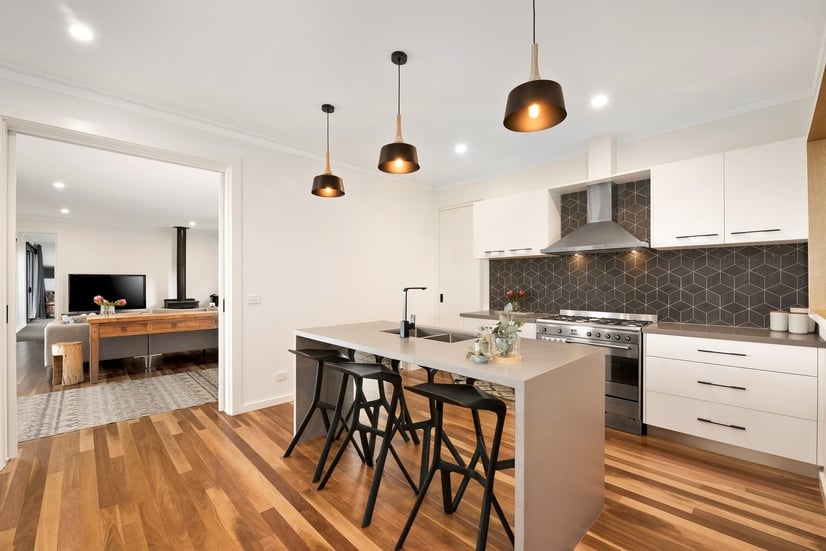 Exterior
The choice of the Cubehaus façade and smart use of a mixture of cladding (Weathertex Weathergroove and Ecogroove) gives the exterior stylish finish that blends beautifully with the surrounds. The large 64m2 decking is a focal point, and the ideal space for relaxing or entertaining. Our clients also made great use of the sub-floor area, building a lower-floor studio. The plywood walls combined with the exposed bracing that has been simply but effectively painted black, give the space a stylish, yet cosy feel.
With a total project cost of approximately $500,000, the result is a spacious and beautiful home that will be enjoyed for many years to come.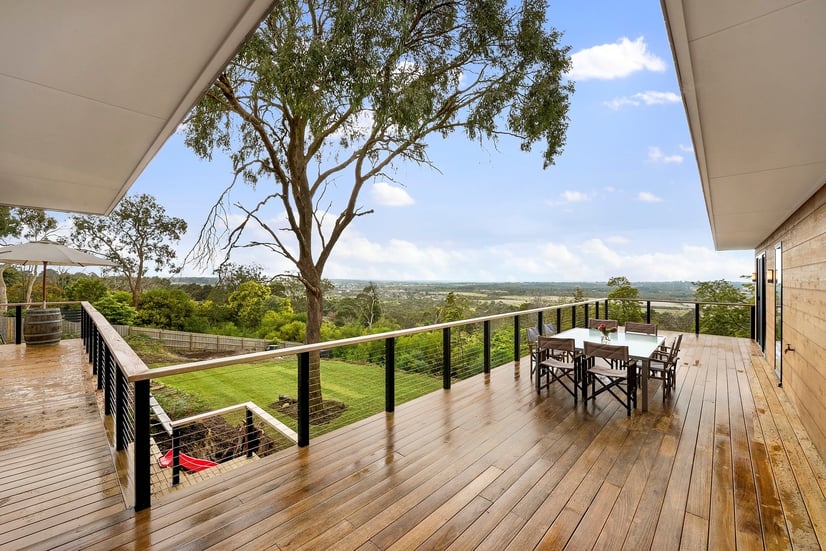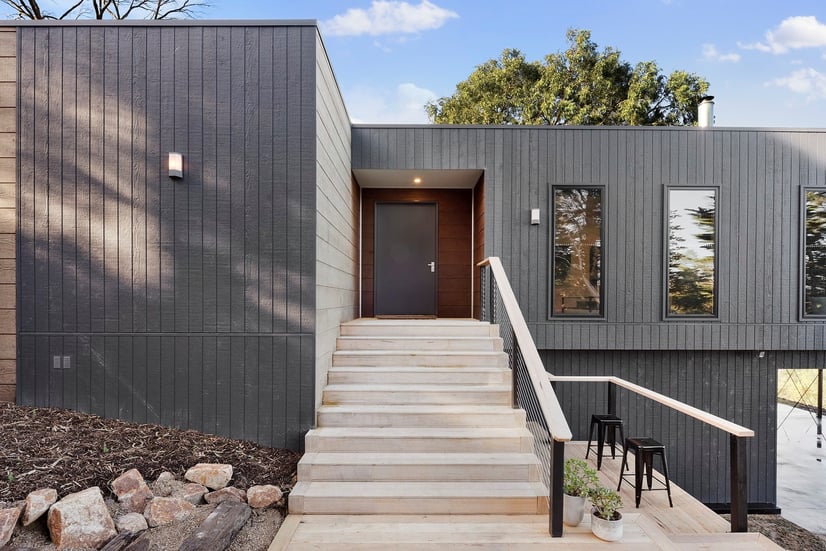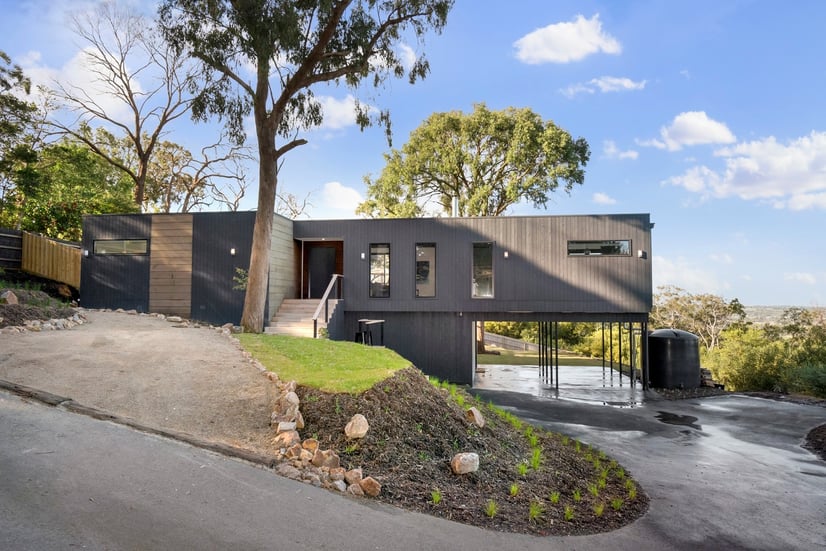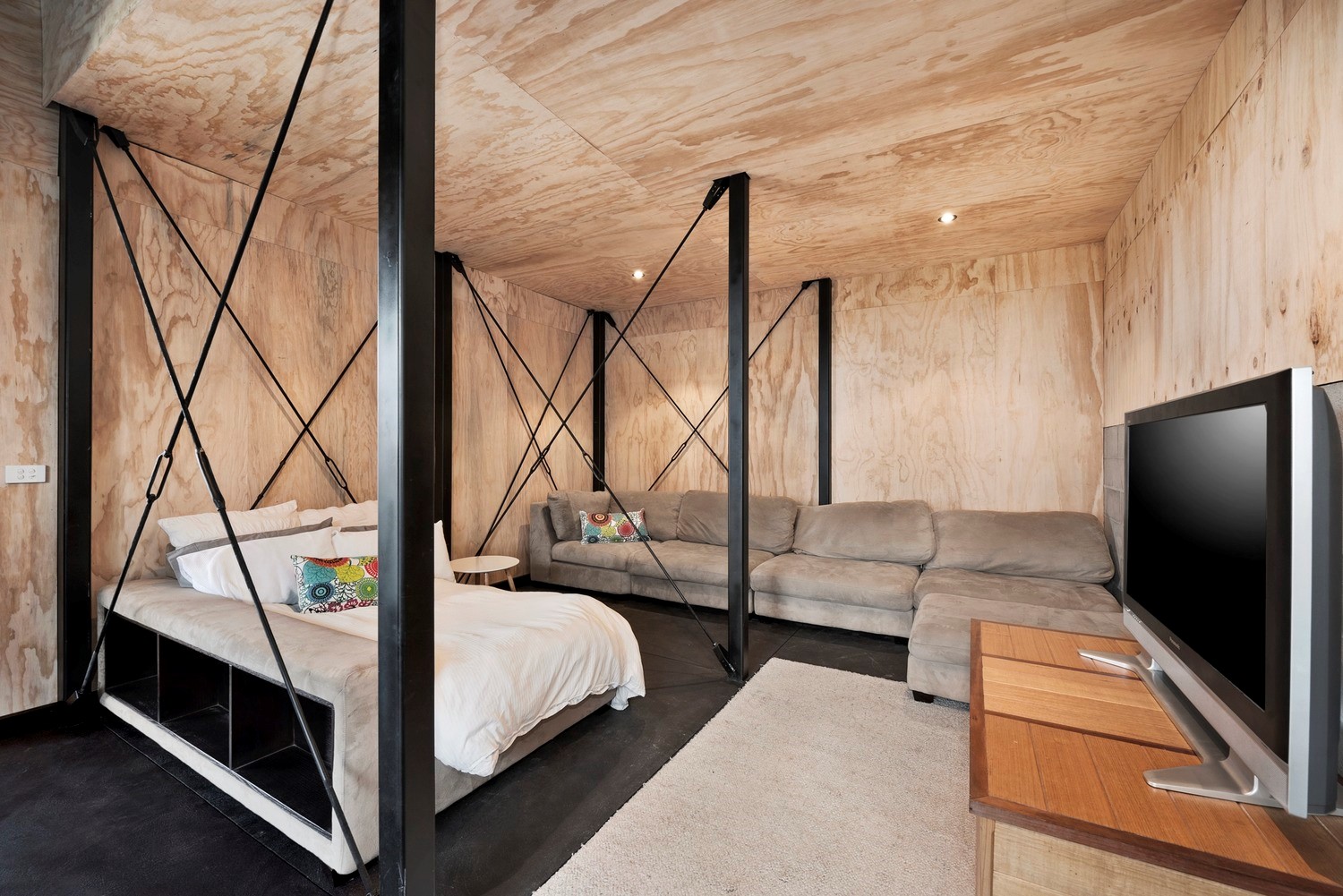 Over to You
Do you have a question about our Frankston project? We'd love to hear from you.

Posted by:
Laurie Raikes
Project Consultant at Anchor Homes