7 Tips for Custom Designing the Perfect New Modular Home
April 03, 2021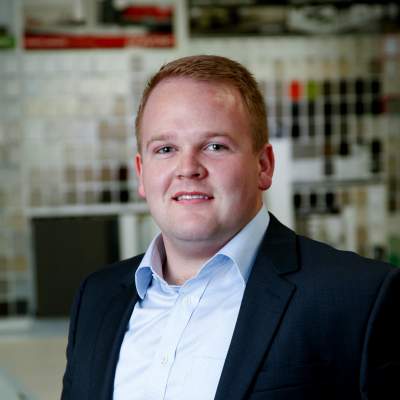 If you're building a new home, there is no shortage of design options to choose from – but even so, there's a chance that you may still struggle to find a floor plan that's the perfect fit. In this case, you may opt to customise a standard plan so it's more suited to your needs, or you might decide to customise your new home from scratch.
One of the benefits of building from a standard plan is that the design has been carefully planned and has proven to be practical and functional over time. However, our design team is always happy to work with you to bring your dream home vision to life, and can custom design a home that is well-suited to your lifestyle, family and site.
So if you're considering custom design as an option, read on to discover our top tips for getting the best result when you custom design a new modular home.
Which features will you include (and avoid) from your current home?
A good starting point is to focus on what you already know, by thinking about the things you love and hate in your current home. Start a list that includes everything you can think of, both big and small. For example, do you love your walk-in robe but hate that your bedroom is situated at the front of the house? Once you have your list of your likes and dislikes, rank them in order of their importance to you, and share the file with your designer.
What's on your wish list?
Next take some time to think about your absolute favourite home, the one that made you stop in your tracks. How did it make you feel? And what was it about the design that you really loved? Was it the bold and stylish colour palette? The north-facing windows that captured the views and the sun? The spacious feeling throughout the home thanks to the 2700 ceilings? Or something else altogether? You could also ask your friends what they love most about their homes too. Add it all to your list and share it with your designer. Even if the features are not possible in your new home, it gives the designer insight into your style and preferences.
Start simple and build from there
While you will likely have endless ideas about how you want your finished home to look, don't get too bogged down in all the finer points just yet. Think about the bigger picture first, such as the zones you will include and where you'd like each room positioned on the floor plan. For example, in our Patonga Beach custom designed home our clients chose to zone the living areas separate from the bedrooms, which works wonderfully well in the relaxed coastal setting. You can then let the designer do what they do best and work out all the finer details. At this early stage you still have plenty of opportunity to tweak the design and offer feedback if needed.
Consider the flow of your home
An important consideration when mapping out your floor plan is that your home flows naturally. This comes down to placing rooms and other internal features logically where they'll work with the traffic flow of you and your family rather than against. Think about how you move around during your morning routine, after school, after work and during the evening, and make sure there are no blockages or interruptions that will disrupt you. If you're unsure your designer can help you identify and avoid any potential bottlenecks.
Allow for lots of natural light
A home with abundant natural light always feels bigger and brighter, but this doesn't happen by accident. You'll need to work with your designer to get both the orientation and the placement of the windows right. The type of windows you choose has an impact too. Aim to attract abundant natural light into the rooms you frequent most like the living zone first and foremost, but don't neglect other areas of the home in the process. It's amazing how much of a difference a well-placed window can make to even the smallest room in the house. Our North Arm Cove custom home is a great example of maximising the light in every room – not too mention capturing the stunning views!
Make sure your furniture will fit!
It's well worth considering how your furniture will fit as part of the design process. If you're downsizing and your home is smaller, will you have enough space to fit all your furniture, especially if you have large or unique pieces? Or if you are right-sizing to a larger home, will you need to purchase more furniture to fill the house? If you are struggling to visualise it, you can always print your house plan to scale and create scale cut-outs of your furniture so you can lay it all out and see how it fits.
Flexible design that will grow with you
As time goes on your needs will change, so designing a home that is flexible and can grow with you is important. From the early stages of planning a family, to being in the midst of parenting, and then adapting to an empty nest, each stage has its challenges and priorities. And while you can't build a home that is universally ideal, thinking ahead to what is coming up for you in the next five to ten years will ensure you have a perfect home now and in the future.
Get the ball rolling on your dream custom home
It can be daunting enough building a new home, let alone custom designing one! But when you are clear on what you do and don't want, and work with a design team who are excited to help you make your vision a reality, it can be extremely rewarding. And the end result will be a modular home you can be truly proud of.
Over to you
Do you have a question about custom designing a modular home? We'd love to hear from you! You can contact us by commenting below, visiting our Facebook page or by calling the office on 03 5145 7110.