Design Focus: Introducing the Flinders Range
November 16, 2019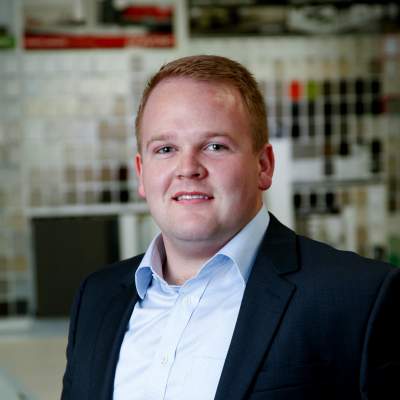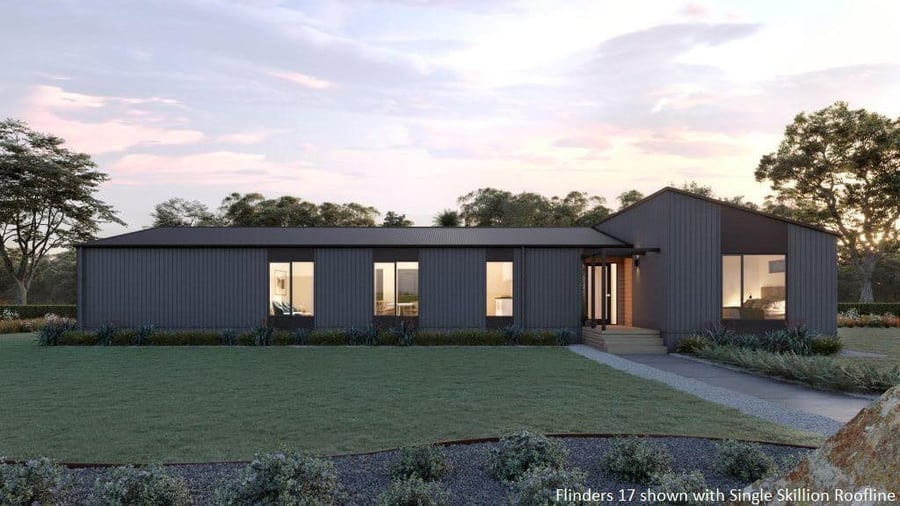 Our team have been hard at work behind the scenes creating some stunning new modular designs. Today, following on from the recently released Newhaven range, we are excited to share the latest addition, the stylish and modern Flinders modular homes!
The Flinders range includes three floor plan options, from a compact two-bedroom design to a spacious four-bedroom home. So whether you're looking to downsize to a smaller home, enter the market with a mid-size home or looking for a large home with room for the whole family, the Flinders range has you covered.
Read on to learn more about the range and discover the highlights.
Highlights Across the Flinders Range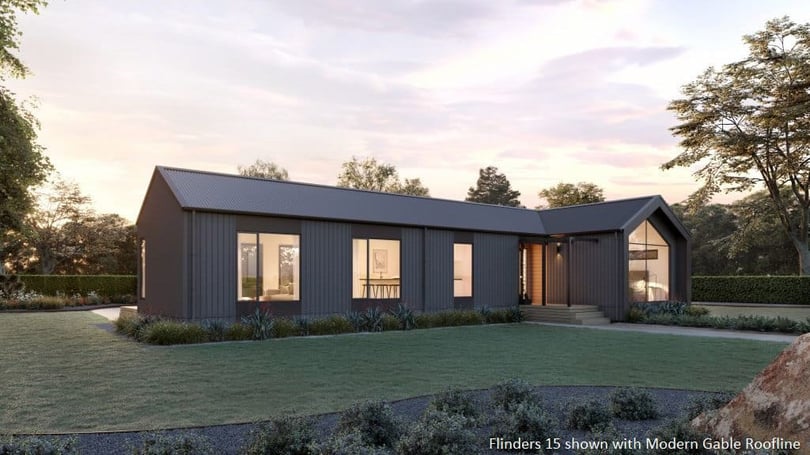 The living zone of all three homes is wonderfully positioned, stretching across one wing of the house, and opening up on to an optional deck that runs the entire length. This creates an enhanced sense of flow between the house and garden and gives you a perfect spot to enjoy summer barbeques, alfresco dining or capture the views.
Another big plus of the Flinders designs is the multiple façade options. While any of our homes can be customised to add the façade of your choice, the Flinders range comes with standard pricing options for the cubehaus (as shown in the Flinders 12 image), modern gable (as seen in the Flinders 15 image) and single skillion (as seen in the Flinders 17 image). This allows you to easily select the style that best suits your tastes and surrounds.
All three Flinders designs also feature lots of large windows to enjoy the surrounds and let in abundant natural light. In addition, at the front of the home, you can choose to include a small deck leading into the separate entry which creates a sense of privacy and added space.
The Two-Bedroom Flinders 12

This simple but elegant Flinders 12 is a two-bedroom home that has everything you need for a modern lifestyle and more. One of the larger two-bedroom homes in our range, it includes a generous living zone complete with a walk-in pantry in the kitchen. It also includes a standalone laundry with direct access to the backyard and these features make a big difference in a home of this size. Both bedrooms include built-in robes and there's also a second separate toilet for added convenience.
The extra floorspace and features of this lovely two-bedroom home make it a great option for those looking for a smaller home with plenty of space and a little bit of luxury.
The Three-Bedroom Flinders 15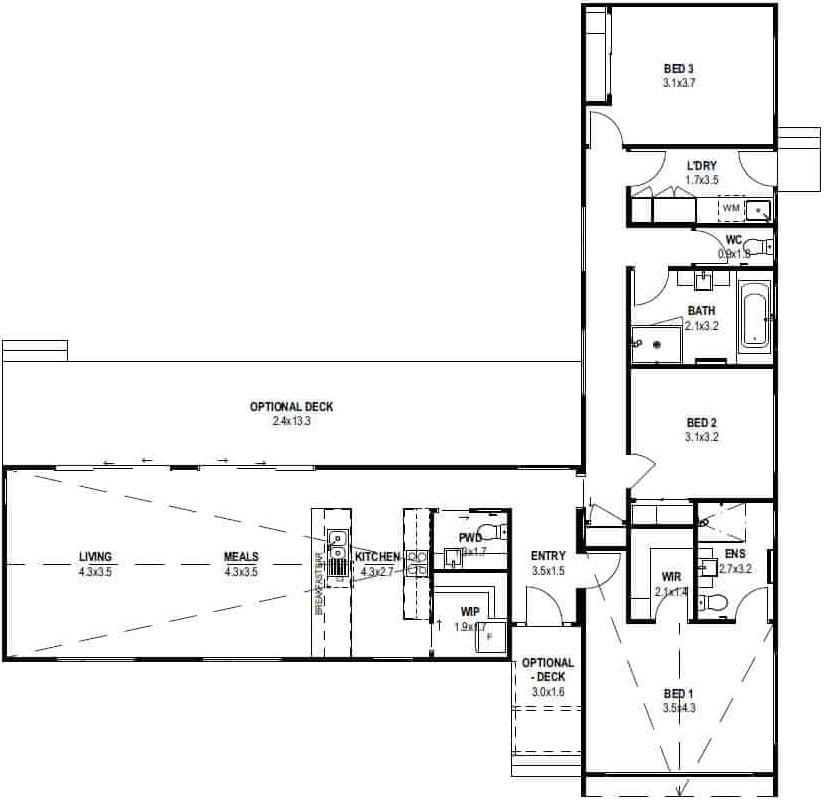 With all the features of the Flinders 12 and more, the three-bedroom Flinders 15 is an excellent choice for those looking for a home with space, style and comfort. Bedroom 1 includes an ensuite and walk-in robe, and when you opt for the modern gable façade, a stunning large window at the front too. Plus, all three bedrooms are situated in the same wing, which allows you to zone them off when not in use to save on power usage.
As a mid-size three-bedroom home, the Flinders 15 is an affordable option for families. It's also an ideal choice for singles and retirees who would like to have the extra space available for guests to stay.
The Four-Bedroom Flinders 17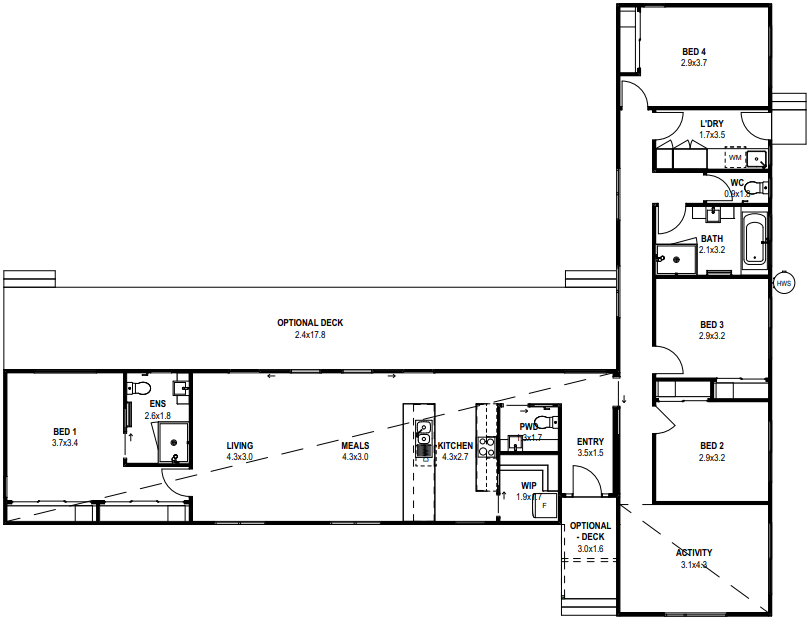 In addition to the features listed above, the four-bedroom Flinders 17 includes a second separate living space at the front of the home. This is highly sought after for both families looking for a kids playroom or teenagers retreat, or in a holiday house where a second activity room is a big plus. Bedroom 1 is situated on its own on the opposite side of the house, which provides parents with some peace and privacy. It also includes an ensuite and double built-in robe.
The Flinders 17 is great for families looking for a spacious and affordable home with all the modern luxuries, or for anyone looking to build a large holiday house or rental.
Flexible, Stylish Modern Living at Its Best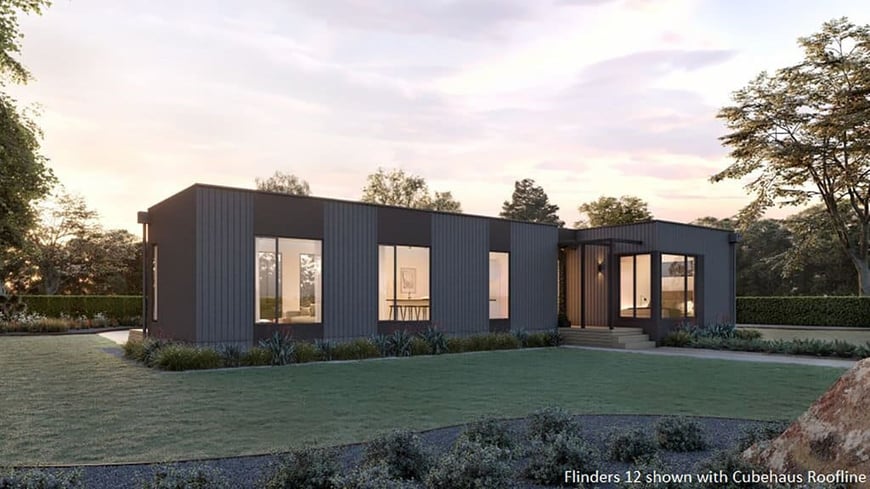 The new Flinders range has been designed with flexibility in mind. The options of three façade choices makes it possible to tailor the design to suit. The straight lines, modern look and spacious feel of the cubehaus is always popular as it also includes 2700 ceilings throughout, while the modern gable and single skillion include raked ceilings that provide both space and character to your home.
If you'd like to find out pricing on any of the Flinders designs (with the various façade options), please download our price and inclusion booklet here.
Over to You
Do you have a question about any of the Flinders range design options or features? Our team are always happy to help! Please post a comment below or contact us on 03 5145 7110. Remember, if you'd like to know the cost of the Flinders range (or any of our modular designs) you can download a complete pricing and inclusions booklet here.