10 Tips to Help You Build the Perfect Holiday Rental
February 02, 2019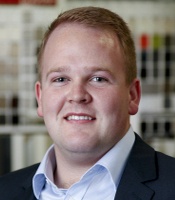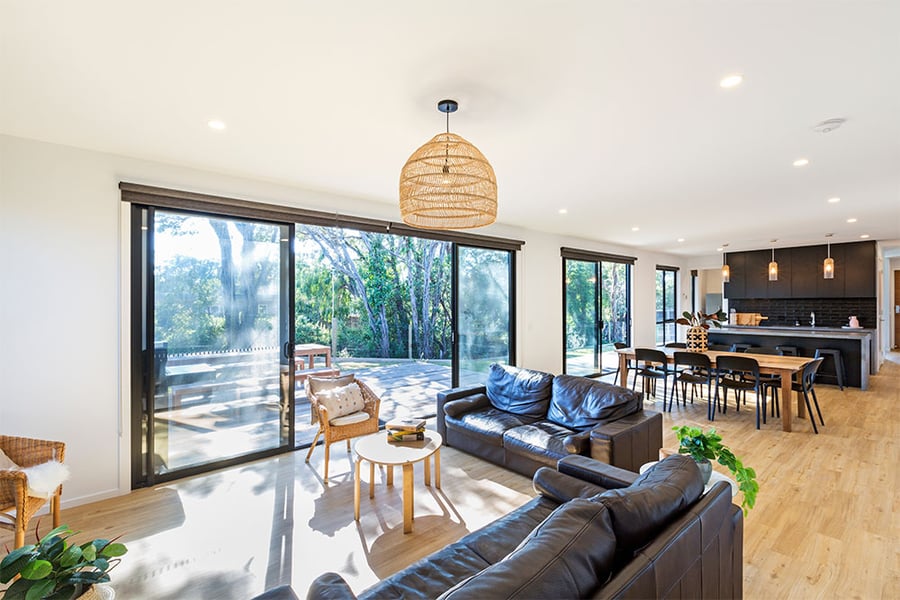 Modular homes are a great choice for holiday rental projects as they are stylish, affordable and built fast.
In addition, they offer lots of options and flexibility when it comes to floorplans and finishes. This allows you to create a home that perfectly suits your location, has loads of aesthetic appeal, provides maximum enjoyment for your guests and includes sustainable and low-maintenance features.
When building a holiday rental, getting the design and features right can be the difference between a fully-booked calendar and an empty one.
So, to help you make selections that are the best fit for your project, read on to discover our top tips for building the perfect holiday rental.
1. Floorplan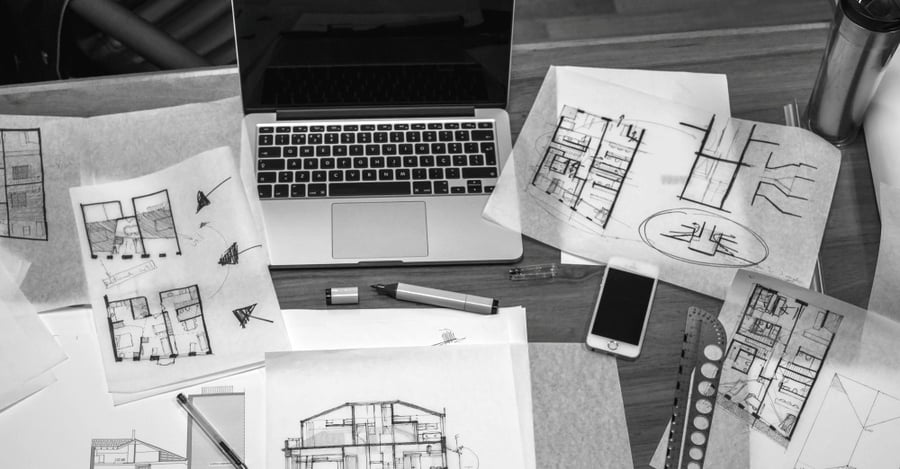 Your floorplan should be flexible enough to suit a range of guests, as well as feeling spacious and comfortable throughout. The right size home will depend on who your ideal guests will be, so make sure you are clear on this from the get-go.
If you're looking to attract couples, a smaller home such as the Suburban allows you to create a cosy and intimate feel. For families or small groups, a mid-size home such as the Shoreham 16 provides a stylish and affordable option.
For larger groups, the Barwon offers ample space for adults and kids to spread out, and the two-storey design is a great way to maximise floorspace without sacrificing your backyard.
The four-bedroom Shoreham 19 in Rye is a stunning example of a holiday rental at it's best. The owners have customised the design to suit their needs, adding some carefully selected upgrades to stunning effect. The home has already been popular on Airbnb and received some rave reviews!
2. Living Area
An open-plan living area is a must, and designs with plenty of windows and 9ft ceilings create a wonderful sense of space and light. The Hampton 14 takes it a step further, with the square shape of the living zone (in contrast to the more commonly used narrow shape) providing a wonderful feeling of luxury and comfort.
A second separate lounge gives you some great options for a kids or parents retreat. You can set it up as a games room or home theatre and can even add a sofa to provide extra sleeping space for guests.
3. Bedrooms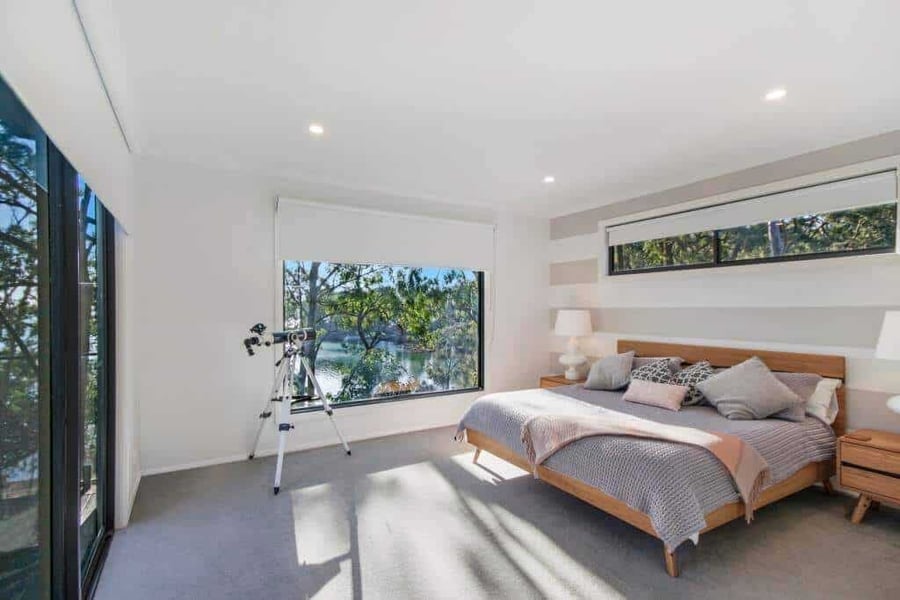 When it comes to bedrooms, features such as large picture windows (as seen in our North Arm Cove project) allow your guests to wake up to stunning views and sliding door access to an outdoor deck provides a special touch.
The master bedroom should ideally be situated to provide privacy, offer views and include an ensuite. The Anglesea is a great example, with bedroom 3 located on its own floor with a walk-in robe, ensuite, living area and private deck.
Pay attention to the size of the bedrooms too, as you want to be sure they'll fit the number of beds required for your guests without feeling cramped.
4. Kitchen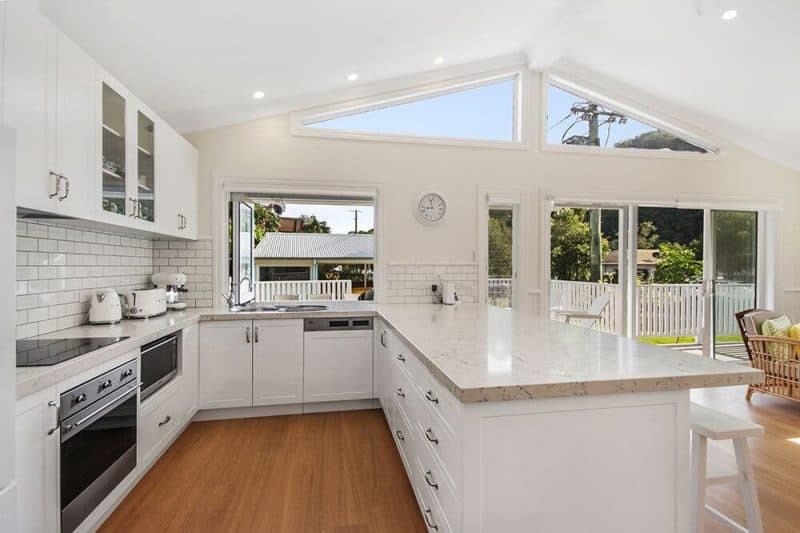 A beautiful and functional kitchen can make your guests stay that much more enjoyable. An island bench provides plenty of space for preparing meals and can double as a breakfast bar.
Some well-chosen upgrades in the kitchen such as pendant lighting and bespoke tapware can add some wow factor, and a dishwasher is a must to reduce clean up time.
5. Bathrooms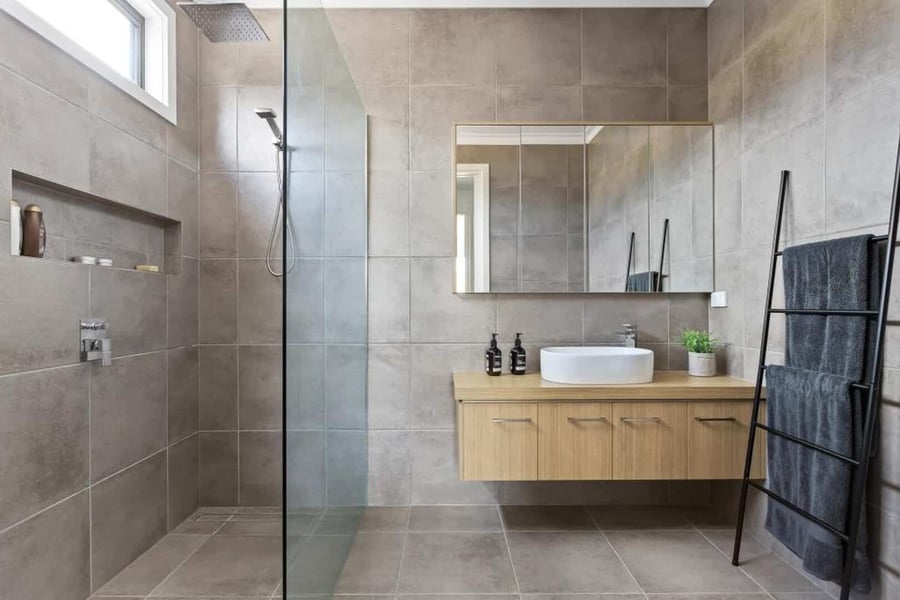 Your bathroom is another room where upgrades can elevate the space to something special. Floor to ceiling tiles, walk-in showers and a freestanding bath all provide value, as they make a huge difference to the overall look and feel of the bathroom.
6. Flooring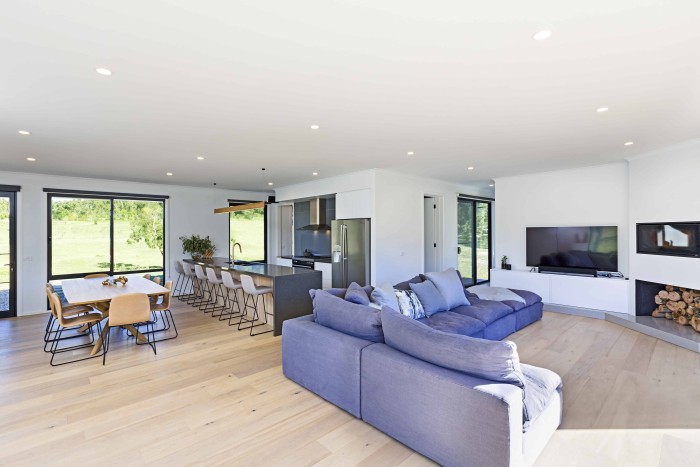 When choosing your flooring, look for attractive and hard-wearing finishes that are easily cleaned and long-lasting. Vinyl plank flooring from our standard range is ideal for high-traffic areas, while carpet adds a cosy feel to the bedrooms.
However, if your home is located near the beach, vinyl plank flooring in the bedrooms makes cleaning up sand much easier! Whichever you choose, make sure it's durable so your guests aren't worrying about leaving dirty floors behind.
7. Lighting and Colours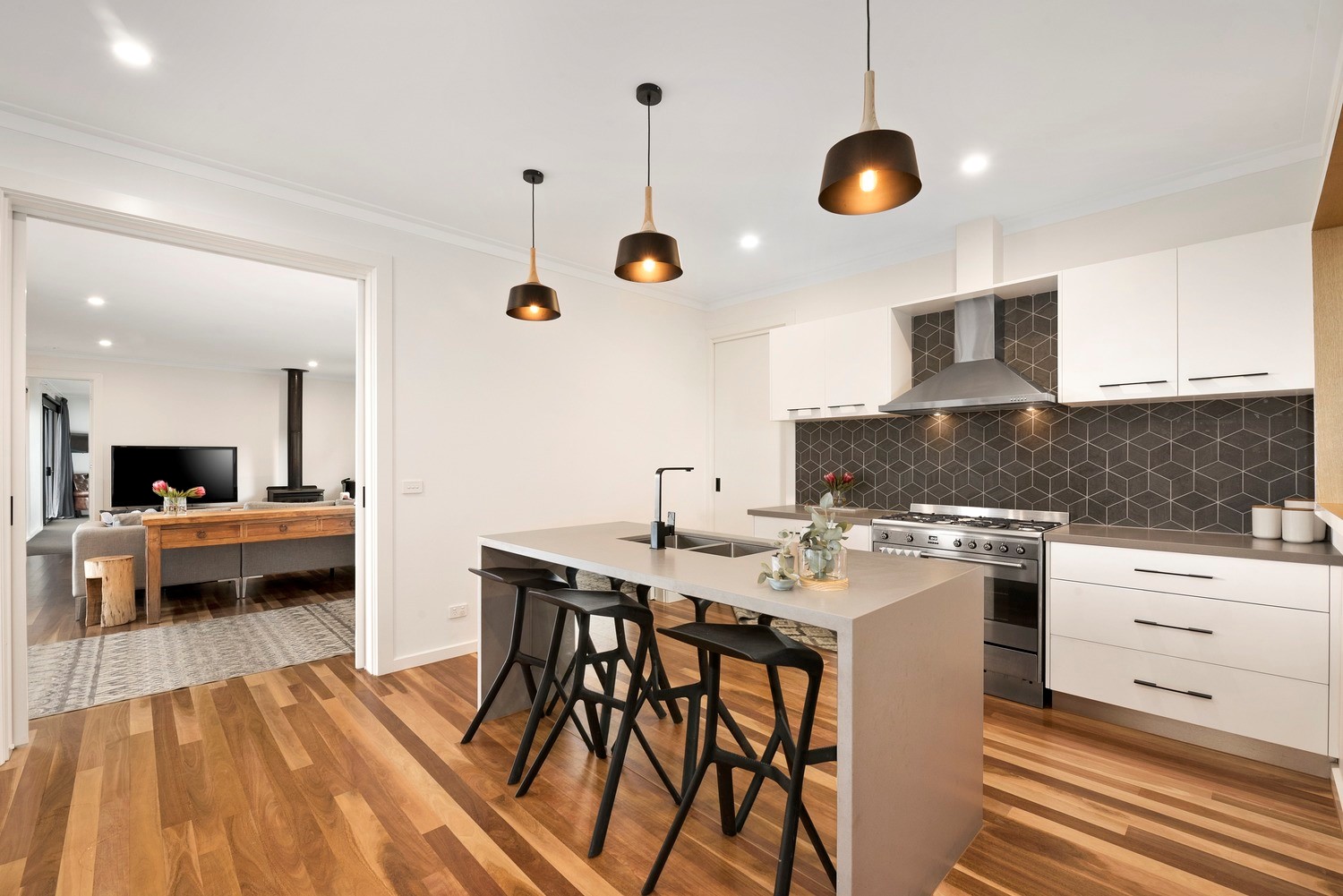 Downlights are a popular upgrade as they look modern and reduce energy usage. Pendant lighting above your dining table or island bench is another upgrade that has a big impact, providing a stylish and eye-catching feature.
Your choice of colours really set the tone for the home, so choose them wisely. Your colour consultant will provide expert advice on the best colour schemes based on the style of your home, the location and your own tastes and preferences.
8. Exterior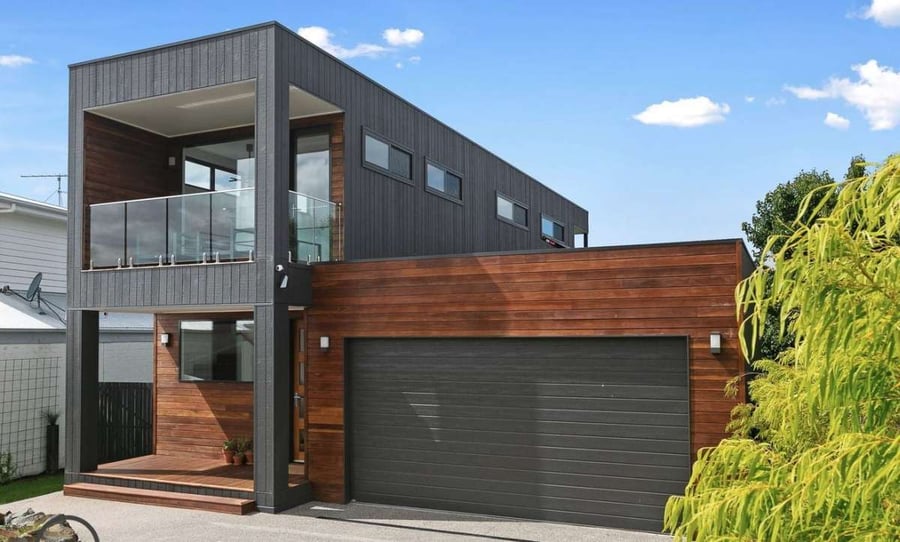 The first thing your guests will see is the exterior, so you want it to make a good impression. Your choice of facade and cladding will give your home its character and help it blend with the surrounds.
While each design has a facade as standard, you can opt to change it. There is a huge array of colours in our standard range of cladding, however, many clients choose to include a feature wall of optional upgrades such as spotted gum.
9. Outdoor Living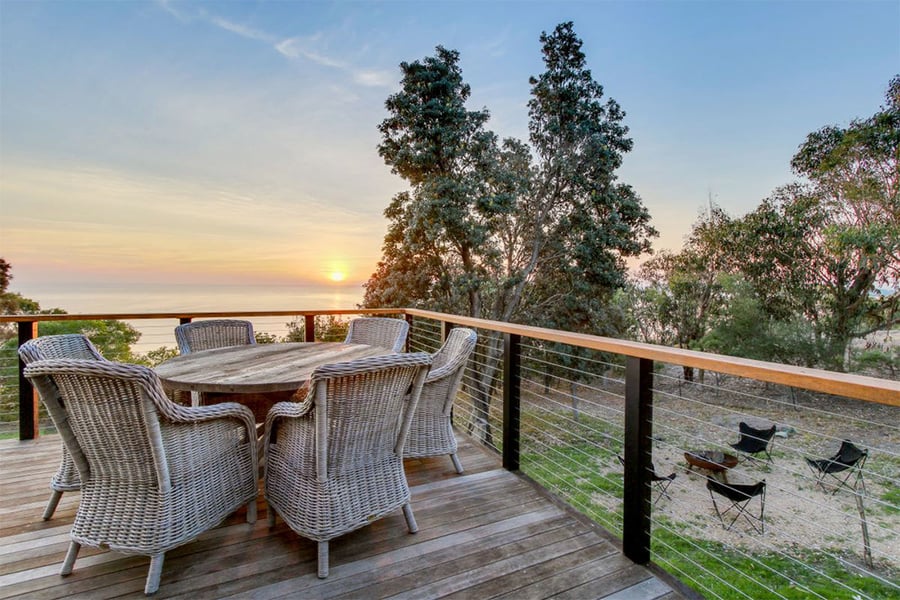 Every holiday home needs a beautiful outdoor space to relax and entertain. These days, a living area that opens out onto an outdoor alfresco or large deck is a big drawcard.
Bi-fold doors are a wonderful way to merge your indoor and outdoor space and make the most of the natural surrounds, as seen in our Buxton project. Having space on your block for a backyard is also a big plus for families or those holidaying with dogs.
10. Creature Comforts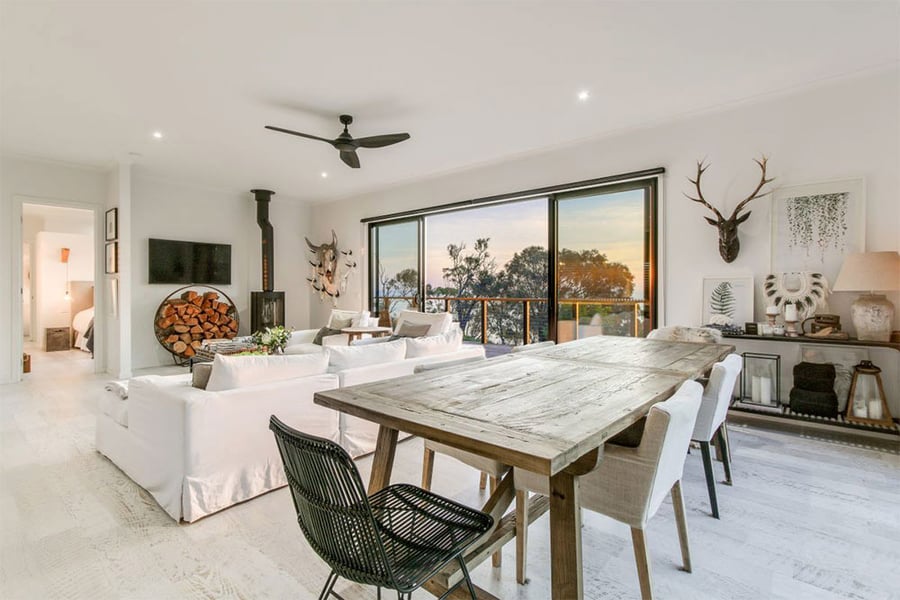 When you go on holidays, you don't want the heat or cold to be an issue, so be sure to include adequate heating and cooling to keep the entire home at an ambient temperature.
A fireplace adds a cosy atmosphere and provide a gorgeous focal point when the weather is chilly. Ceiling fans can also make a big difference to comfort levels during hot summer nights.
Final Word on Building a Modular Holiday Rental
There are many design considerations when creating the perfect holiday rental. But when you have your ideal guest in mind, and work closely with your project consultant, the result will be a holiday home that both you and your guests will love.
Over to You
If you'd like to discuss ideas for your holiday rental project or learn more about the modular building process, post a comment below or contact our sales consultants for expert advice.