Top 10 Upgrades for your New Modular Home
September 29, 2017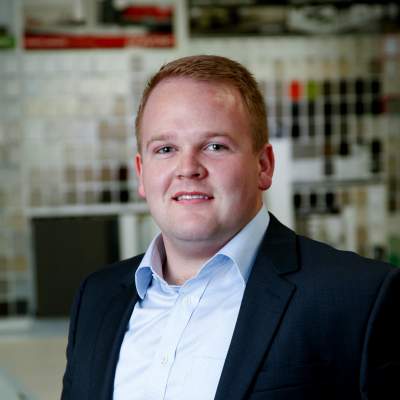 When you build a new modular home, the level of standard inclusions plays a big part in the overall value of your home.
Within our standard inclusions range, there are a variety of high level fittings and features to choose from to suit your personal style and complement your chosen design.
On top of this, we also offer a huge range of upgrades. This gives you the option to add a little luxury to your home, or to include an additional feature that enhances your lifestyle. But when choosing your upgrades, it's important to get the balance right.
Here's our top 10 upgrades that will bring style, comfort and value to your new home.
1. Kitchens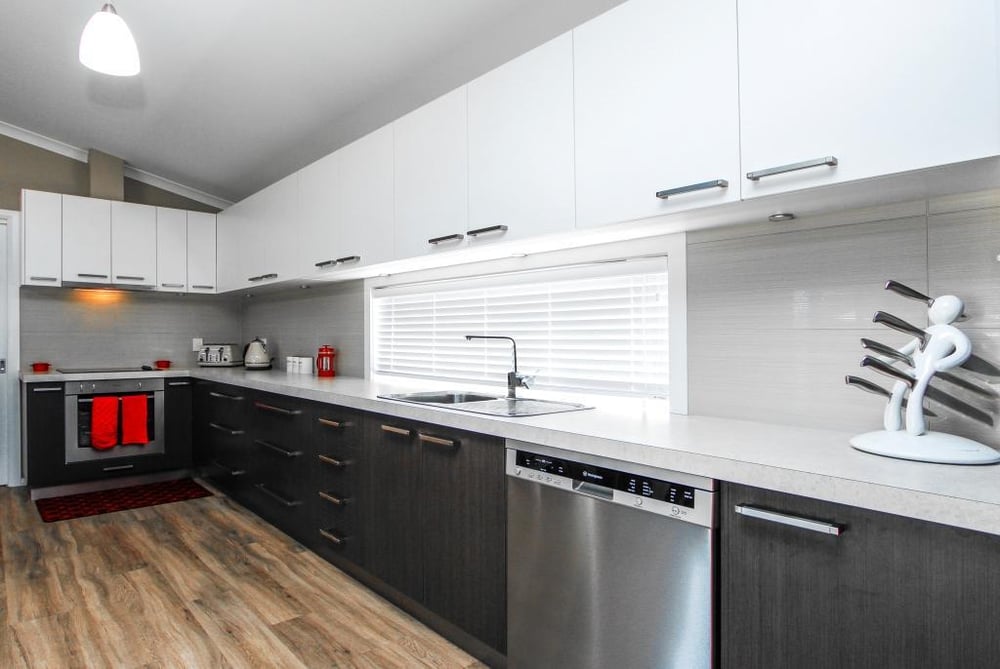 Your kitchen is one room where smart upgrades can have a big impact. From stone benchtops to decorative tapware, upgrades in the kitchen add style and character to your home.
And because you and your family frequent the kitchen on such a regular basis, you'll be able to use and appreciate your upgrades on multiple occasions every day.
2. Bathrooms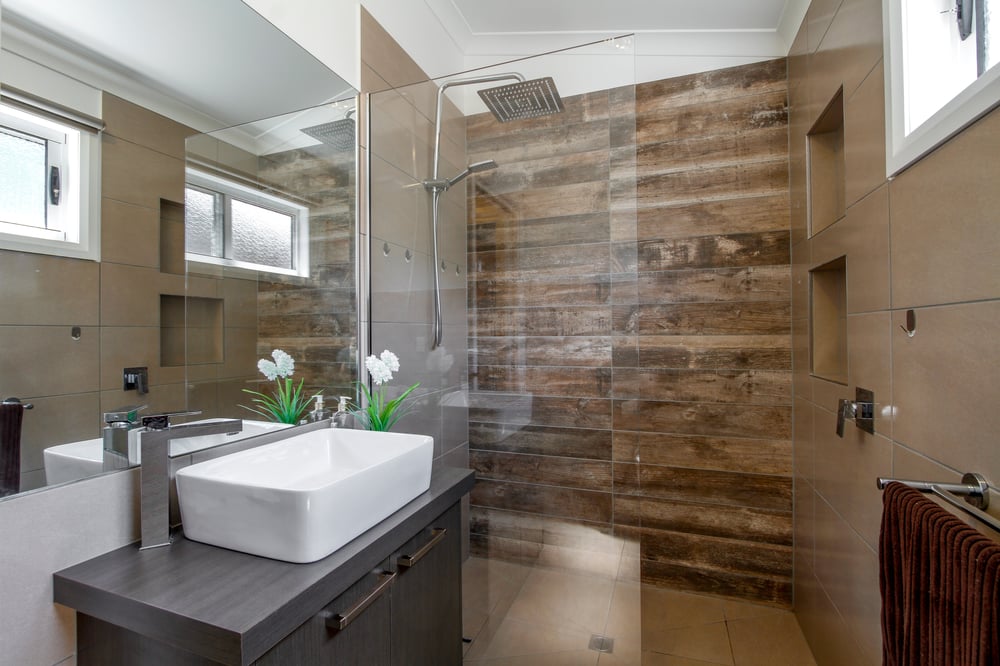 Along with the kitchen, the bathroom is an area of the home where well-chosen upgrades add real value. A freestanding bath makes a stunning statement, and under-tile heating is amazing on a chilly morning.
There are lots of tapware options to suit, from classic gold to on-trend black. A tiled shower base is one of our most popular upgrades, as is increasing the wall tile height – the standard is 1 metre, but many customers choose to take it right to the ceiling.
3. Lighting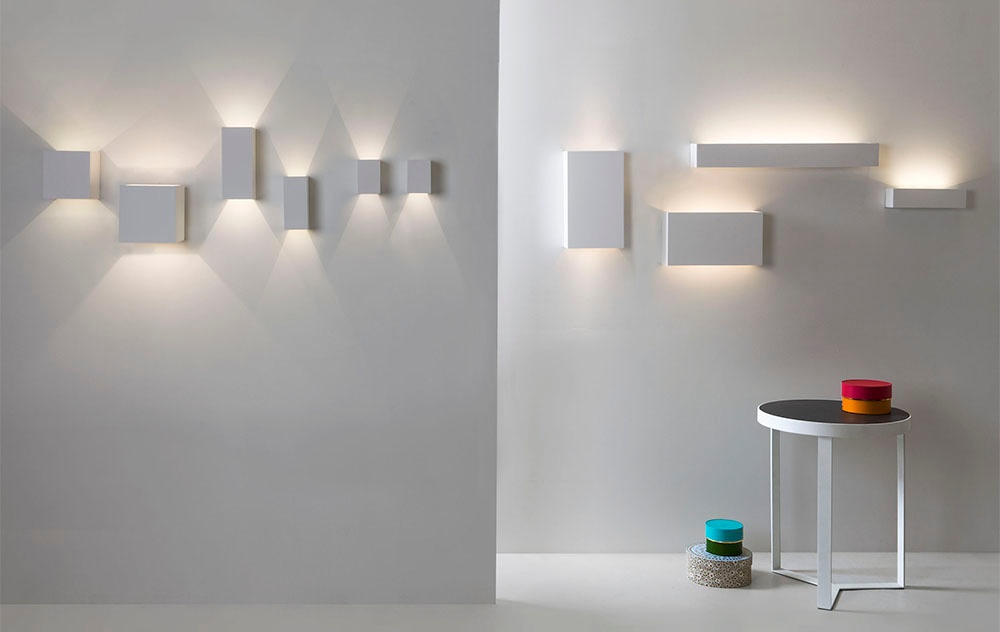 Lighting upgrades can be practical, stylish or both. LED downlights not only look smart, they can also be dimmed to suit your mood, plus, they're extremely energy efficient too.
For a bolder look, pendant lighting looks stunning over your dining table or kitchen bench, and wall lighting adds a focal point to long hallway.
4. Heating and Cooling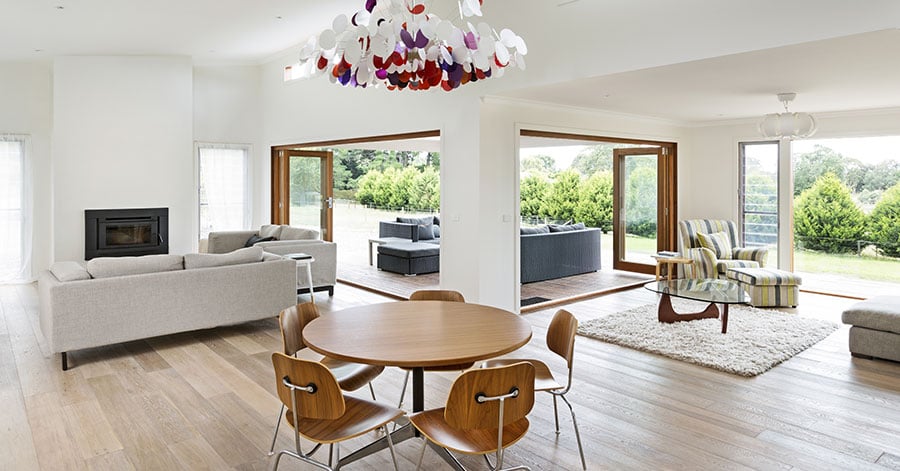 To keep your home a comfortable temperature throughout the year, heating and cooling is a must. A popular and cost-effective option is a split system air conditioner.
You get both heating and cooling in the one unit, and they come in different kW sizing to suit small and large spaces. Other heating upgrades include ducted, slow-combustion, and wood or gas fireplaces.
5. Flooring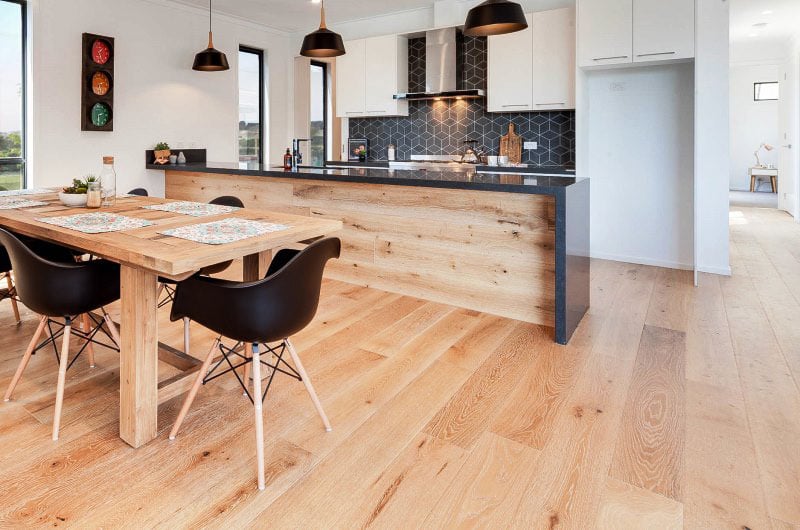 Choosing a floor covering that looks good and is hard wearing makes a huge difference to the overall feel of your home. Our standard range includes vinyl planks in the kitchen, meals and living areas, tiling in the bathrooms, and carpet in the bedrooms.
Upgrade options include hardwood timber or tiling throughout, ideal for coastal locations or occupants with asthma or allergies.
6. Cladding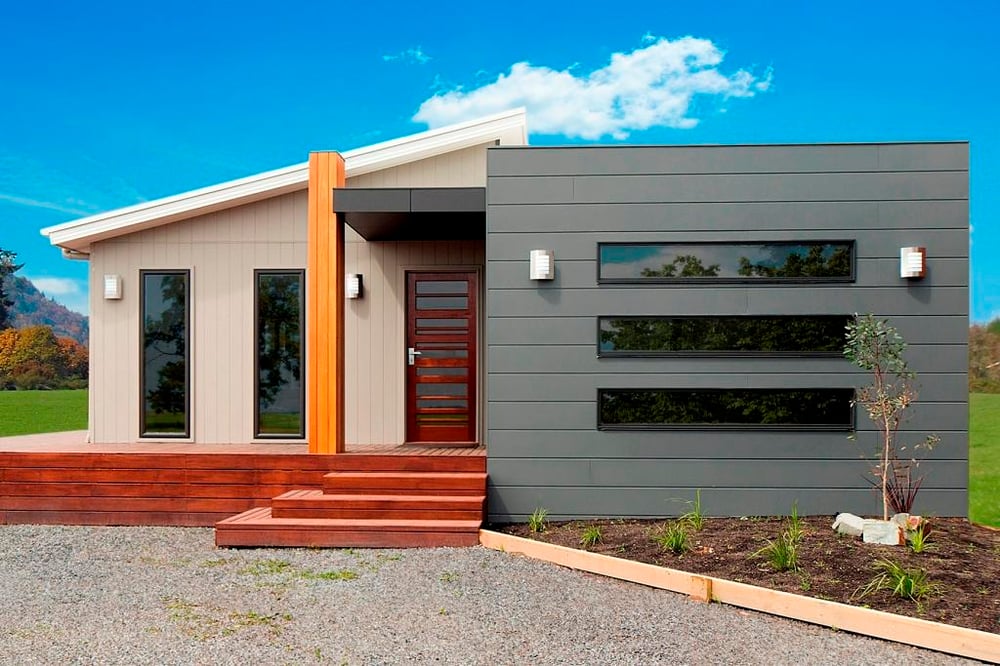 There's a huge range of cladding available as standard, but you can add some serious style by creating a feature with one of our upgrade options. Whether it's an entire wall or a decorative accent, hardwood timber makes a stunning statement on any exterior.
7. Decks and Alfresco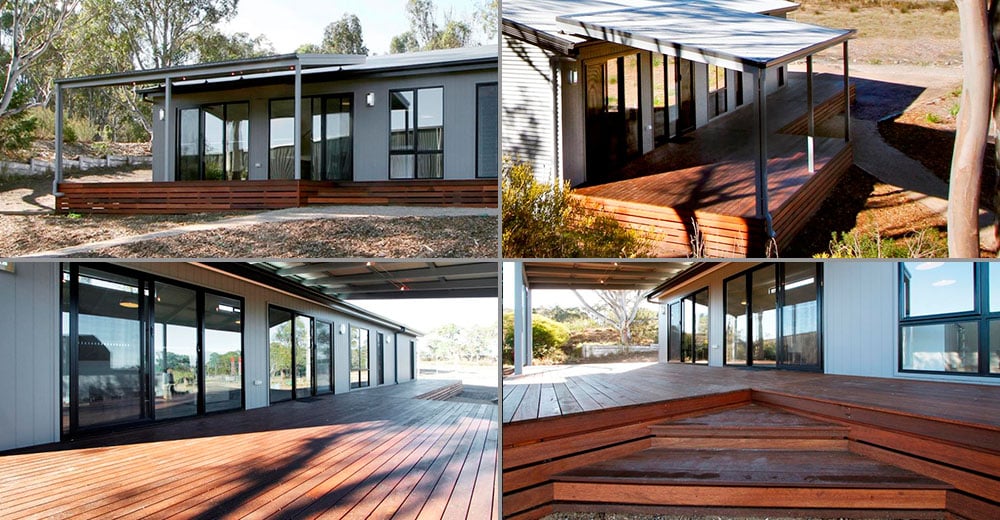 To maximise your enjoyment of the great outdoors, a deck or alfresco should be high on your priorities. Whether it's a narrow walkway on the side, or a large entertainment area out back, your deck can be both practical and fun.
Plus, when you choose the right size and location for your deck, it will complete your exterior design nicely.
8. Rainwater Tanks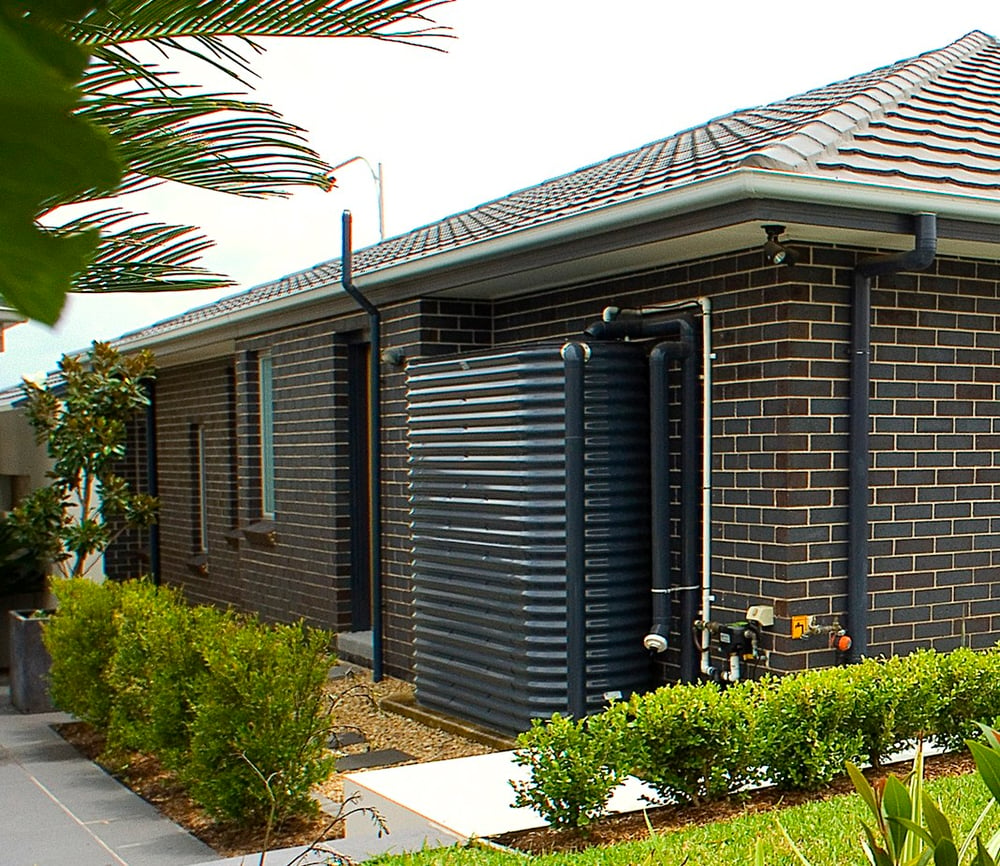 Often needed to meet the 6-Star Energy Rating or Bushfire Management requirements, a rainwater tank is a smart choice. They come in different sizes and colours to blend with your home and can be easily connected to your toilet for an affordable, sustainable upgrade.
9. Solar Hot Water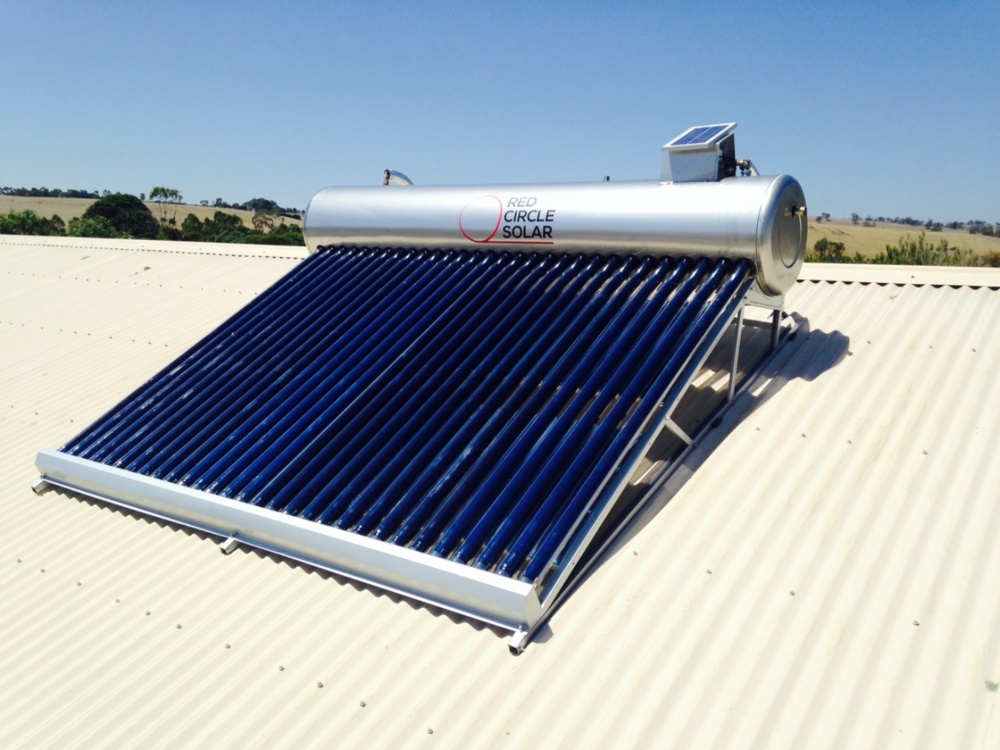 For a relatively small investment you can opt to include a solar hot water system – and this is one upgrade that will more than pay for itself over time. A solar hot water system comes with a gas or electric boost, so you'll have hot water available at any time on demand.
10. Decorative Trim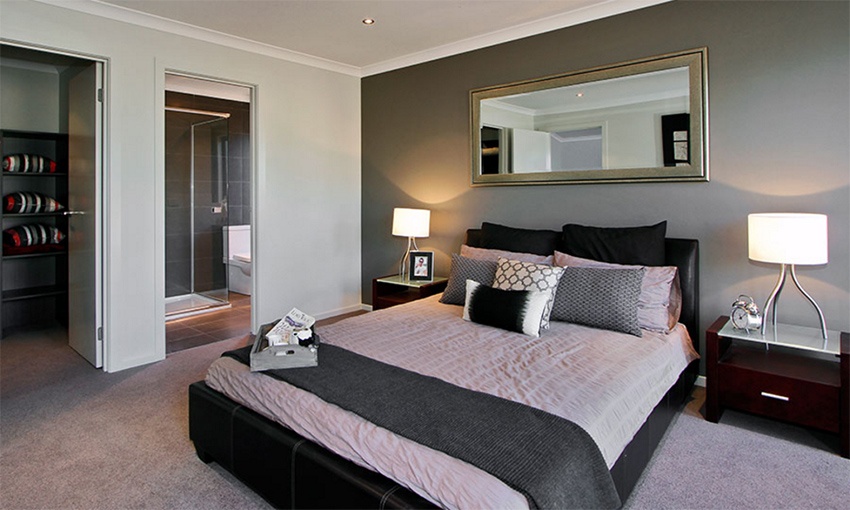 You can add a subtle touch of character and style by upgrading to your preferred internal decorative trim. There are lots of choices for your skirting, architraves and cornices, and the same goes for doors. Apart from the choice of door itself, you can select your favourite handle and hinges to complement your interior style.
Plus, if you have 9-foot ceilings, you can upgrade the height of your internal doors to 2340mm which adds a sense of space and can also assist with heat movement between rooms in the colder months of the year.
Final Word on Upgrades
There are literally hundreds of upgrades you can choose from to make your new home uniquely yours. And while all are desirable, the key is to not go overboard. Smart upgrades bring value– whether financially or by improving your lifestyle.
So, whether you add a deck or kitchen bench, fine tapware or solar hot water, make sure it's something that has true value to you and brings enjoyment to your days.
Over to You
Do you have a question about a modular home upgrade? Or did you include an upgrade in your new modular home and have some advice to share? We'd love to hear your questions and comments.