How to Turn Your House into the Perfect Holiday Rental
January 13, 2017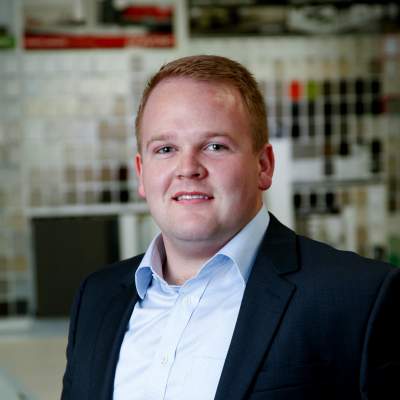 Top tips to maximise the earning potential of your modular

holiday home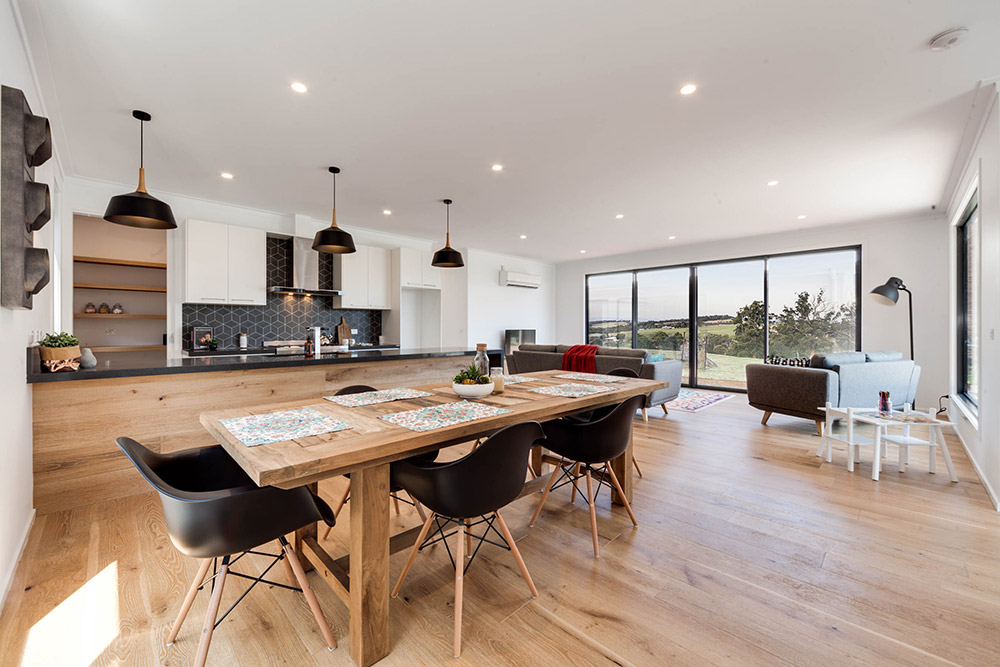 It's every Aussie's dream to have a holiday house to call their own. But what if your weekend retreat could also generate income for you when not in use?
Well, you can achieve this – but it requires some careful planning and a few important adjustments in the way you design and present your home.
You'll need to think about things from your guest's point of view, and make sure your house has everything they need to have a relaxed and happy stay.
So, if you're thinking about dabbling into the holiday rental property market, here are our top tips to help you make it a success.
Read how Michelle and Barry turned their modular home into an AirBnB hit here!
Building and Design
It all starts with a good design. A low-maintenance home is a must so make sure the materials on both the interior and exterior are easy to maintain and clean.
You also want a garden and yard that is attractive, yet requires little work to keep it looking good.
If you're building and starting from scratch, you can incorporate the right materials into your design, and set up your outdoor space so that you won't need to pay someone a fortune in upkeep.
If you're purchasing an existing home, look for a property that includes low-maintenance features, or one that can be modified accordingly.
It's also important to remember to design for your guests' needs, and your future sale value, rather than your own tastes. Go for a design with wide appeal in a desirable location, as this will bring you the best return in the long run.
Interior Features
When furnishing your holiday rental, choose furniture that is comfortable and durable, ideally in materials and colours that can withstand some wear and tear.
Pick flooring that can cope with heavy traffic and won't stain or mark easily. On top of this you should include some thoughtful supplies to add a nice touch.
Pantry staples, cleaning products, candles, matches and basic tools like a plunger and screwdriver are a must, but you can really impress with extras like plunger coffee, nice soap or even a bottle of wine or chocolates.
And to add a homely feel, stock a bookshelf with a selection of good reads, have a drawer full of DVDs and CDs, and a cupboard with toys and games to keep everyone entertained.
It's worth spending a little bit more on fittings like tapware, that will get a lot of use – if you go for the cheapest option, you may find you're replacing them often. But don't go overboard and spend too much on luxury items.
There are some things, like dinnerware that you can get away with spending less.
Also, you'll need to include a lockable cupboard to keep anything you need at the house but don't want guests to have access to. It's a good idea to install a front door with keyless entry - that way you don't need to worry about key handovers.
Management
You'll need to decide how you will advertise and how you'll manage enquiries and bookings.
If you list your property on an accommodation website like Stayz or AirBnB, you'll be more likely to get found, plus, you'll also have a reliable booking system set up and ready to go.
Another option is to list through the local real estate agent and have them manage bookings for you, but the downside of this is that you'll pay a significant fee to the agent, and your potential customer base will be narrowed down to those looking specifically for a property within your town.
After you've chosen where to advertise, take the time to create a detailed and appealing listing. Include features of the home, fun things to see and do in the area and some top-quality photos.
Investing in professional photography is worthwhile, as this will make your listing appear professional and will show your house looking at its best.
Once your guests have been and gone, you'll need a reliable cleaning service to prepare the house for the next visitors, and a gardener to keep the outside area looking neat and tidy.
Choose someone local to the area, and if you need some help finding someone, ask your local real estate agent for recommendations.
Guests
To make your guests feel welcome and at home, good communication is essential.
Email is usually the preferred method, but always provide your phone number too. If you receive an enquiry about your property, make sure you respond within 24 hours.
Once a booking is received, send a confirmation email that includes a printable document with things like directions, information on how to enter, what is provided and what to bring, so your guests can be prepared.
Include more detailed information on the ins and outs of their stay in a booklet kept at the house – everything from how to use appliances to the best places to eat in town.
Include a checklist of things that need to be done prior to leaving – for example, windows closed, floors vacuumed, blinds lowered, bins emptied.
In Closing
Before you take the plunge, get some expert advice. Talk to others who have done it – by asking for their dos and don'ts you can get a head start and avoid making beginner's mistakes.
And because you'll basically be running your own small business, speak to an accountant about your tax obligations and ROI.
Renting your holiday home requires effective planning and ongoing management to be a success. But when you think like your guests, and have a good management structure in place, your holiday home can become more than just a place to escape – it can also become a nice little earner.
Over to You
Have you rented out your holiday home? We'd love to hear your top tips!