Top 5 Most Requested Features in a New Modular Home
August 31, 2018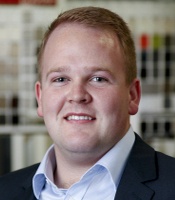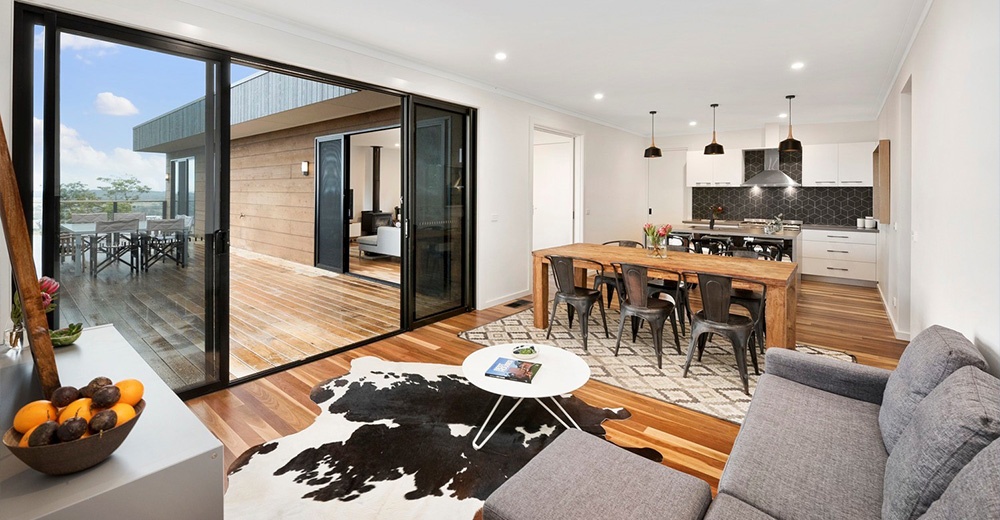 When you build a new home, getting your design right from the start is a must. It's no secret that your floorplan, exterior and colour scheme are important, but it's often the inclusion of some well-chosen features that really make your new home special.
In this article, we'll share some smart, practical and beautiful features that will enhance your lifestyle and add value to your home.
From energy efficiency and low maintenance, to clever use of space and outdoor living, these are the things our customers request most when designing their new homes.
So, read on to find out our top 5 most requested features – and be sure to add them to your wish list!
1. Spacious, Open-Plan Living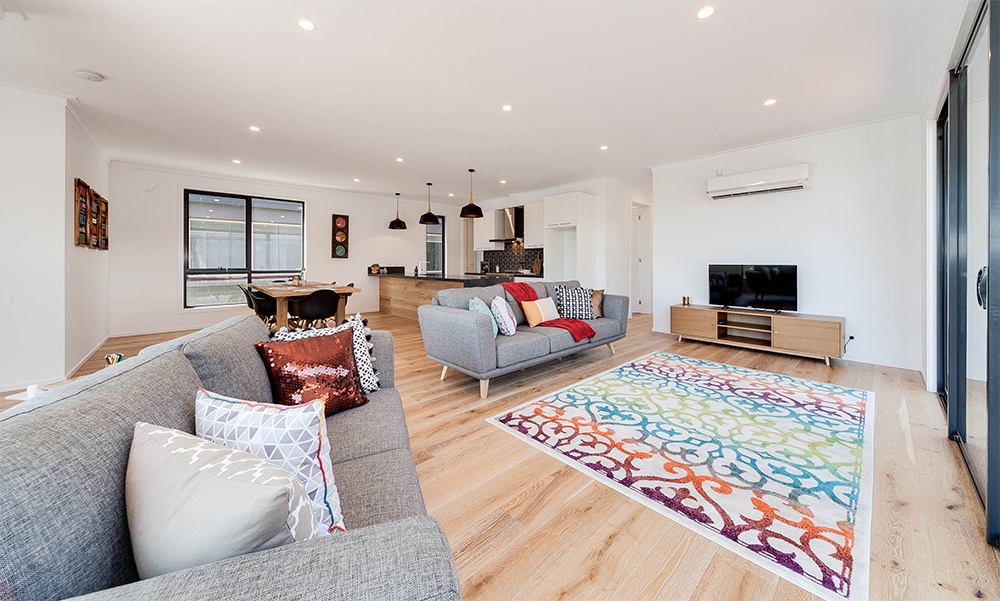 These days, most new home owners are looking for a design that is spacious, airy and bright. An open-plan living zone is a must, and the addition of bi-fold doors leading out to the decking or alfresco is a great way to extend the space and connect with the outdoors.
Homes that include large windows that let in lots of natural light are also popular and many choose to upgrade to 2.7m (9-ft) ceilings and higher internal doors to really bring a sense of space to the design.
2. Energy-Efficient Design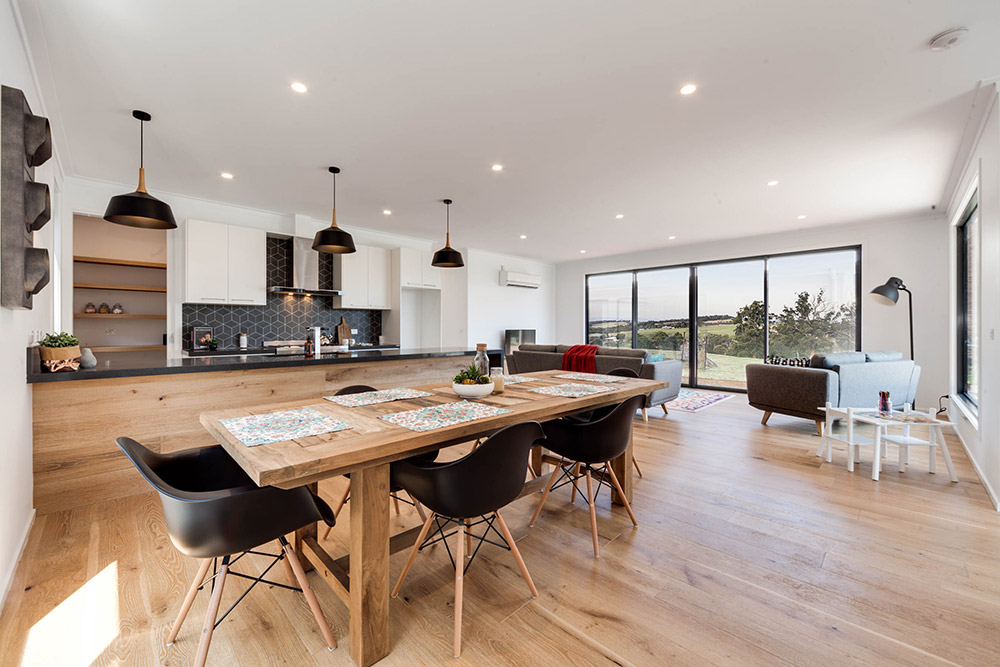 Adding energy-efficient elements to your home when you build adds plenty of value long-term, while also saving you money on your power bills now.
Currently, all new homes must meet a minimum of 6 Star-Rating, but many home owners are opting for additional features to boost their energy rating further.
To maximise efficiency, orientation is important so choose a site position where your main living areas are north-facing if possible.
Insulation to external walls, ceilings and under floor, as well as double-glazed windows save energy by reducing the need for artificial heating and cooling, and we offer these as a standard inclusion.
Additional upgrades that can further enhance your building sustainability are also available including solar power and solar hot water services, water tanks and grey water recycling systems.
3. Low-Maintenance Features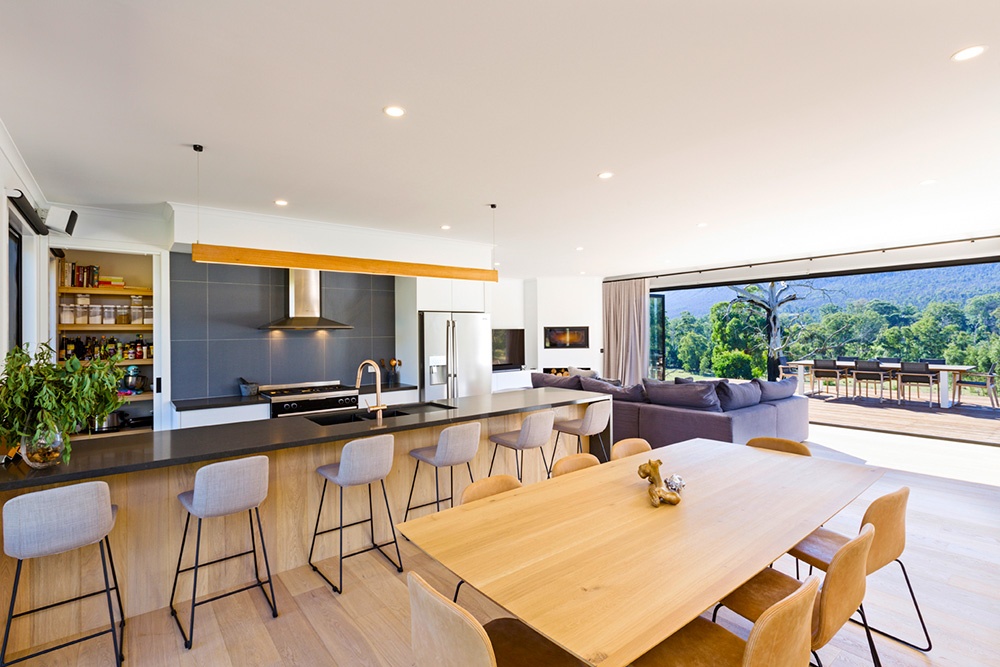 Modern lifestyles leave less time for tackling endless jobs around the house, so including some low-maintenance features is a must. When it comes to flooring, vinyl planks are an attractive and fuss-free option that are easy to keep clean and don't need to be polished.
Wood fires provide a lovely atmosphere and cosy warmth, but they require a lot more work to maintain and operate than gas heating which is a lower-maintenance choice.
Outside, choosing a cladding like Weathertex or Colorbond will save you many hours of maintenance when compared to natural timbers which require regular oiling and staining to keep them looking their best.
Your yard can also be an area that requires plenty of upkeep, so if you're not that keen on spending your weekends working in the garden, be sure to consider this when planning your landscaping.
4. Flexible and Adaptable Rooms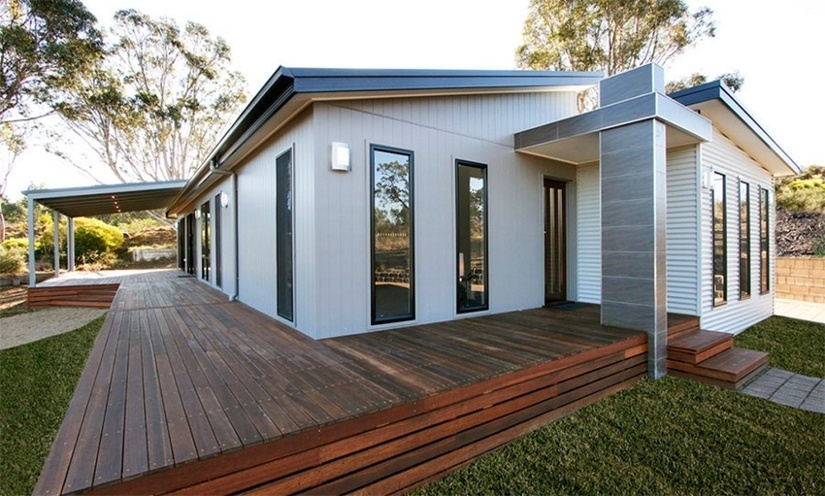 Having the flexibility to adapt a room to suit different purposes is a definite plus. An example can be seen in our Shoreham 16 design, where the addition of double doors allows the formal lounge to be used as a separate living area, games room, home office, or an extra bedroom as needed.
5. Comfortable and Connected Outdoor Spaces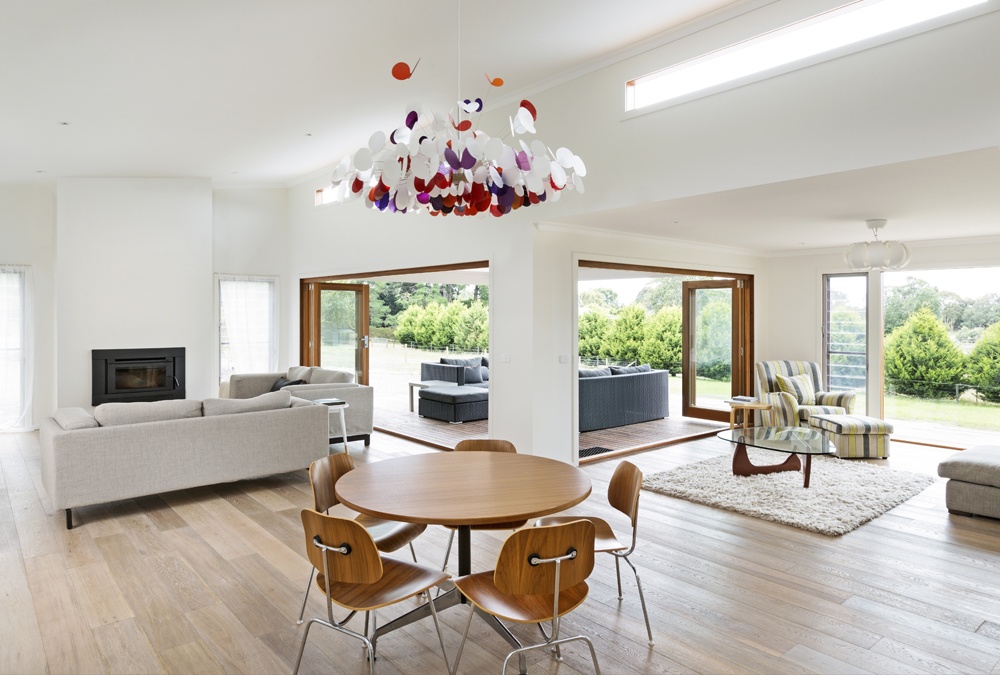 We all love getting outdoors when the weather is fine and having a comfortable and functional area to relax and entertain outdoors is a high priority.
When planning your outdoor space, it's important to consider size, shelter, privacy and furniture to ensure you get the maximum enjoyment from the space.
Connection is important, and bi-fold or sliding doors in the living area leading out to your decking or alfresco is a simple and effective way to make it easily accessible and create a nice flow between the inside and out.
You should also think about how you'll use the space – do you need a big open area to entertain a crowd or would a smaller more intimate space be a better fit?
Final Word on Most Requested Features
Designing a home that's right for your lifestyle now and in the future can be challenging as there are so many options and decisions to make.
But when you stick to the core elements that make a beautiful and functional modern home – space, efficiency, low-maintenance, flexibility and outdoor living – you're sure to end up with a home you'll love for many years to come.
Over to You
Do you have a question about any of the above features? Or can you suggest any other must-have features for a new modular home that we've left out? We'd love to hear from you!